Hilary Duff says her ex-husband Mike Comrie is the BEST coparent and we love this little modern family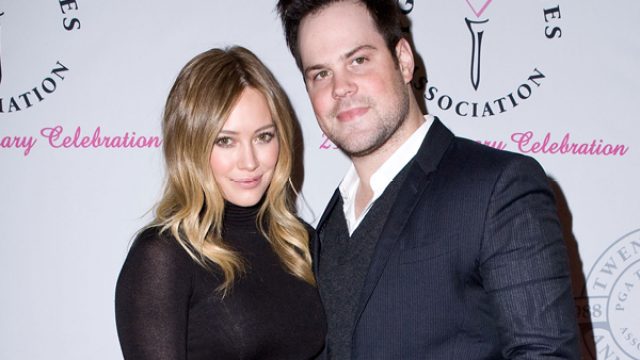 Co-parenting can be hard, but apparently your girl Hil is doing it well. Younger star, Hilary Duff revealed her ex husband is the best coparent and it's very good news. The 29-year-old actress might be single, but that doesn't mean she's alone. In fact, she is very close to her ex, Mike Comrie.
In Cosmopolitan's February 2017 issue, the former Disney star opened up about how she and Comrie work as parents to their four-year-old son Luca and it's an awesome situation.
"Mike's amazing...We're so ingrained in each other's lives," Duff told Cosmopolitan. "I wouldn't choose anyone else to coparent with."
"We are really good friends and care a lot about each other," she added.
Although Duff and Comrie have a very healthy and happy friendship and raise their son together, they are not dating, and therefore the Younger star is single and kind of ready to mingle.
The former Lizzie McGuire actress told the publication that she is not a "good dater" before talking about her thoughts on dating apps.
Duff also opened up about leaving behind her '20s and her perspective on heading into her '30s is something we totally agree with.
"I think I'm a pretty confident person," Duff said. "I've had a career for a long time, but I've put a lot of unnecessary pressure on myself as a woman, a businessperson, an actress."
"I'm like, 'Am I doing enough?' Everyone I've talked to says you come into your own in your '30s. You feel more secure. I'm looking forward to that," she added.
We've always been a fan of Duff, so we're excited to see what she does in her '30s as well!