Hilary Duff looked like the queen of the Emerald City at the Golden Globes after-party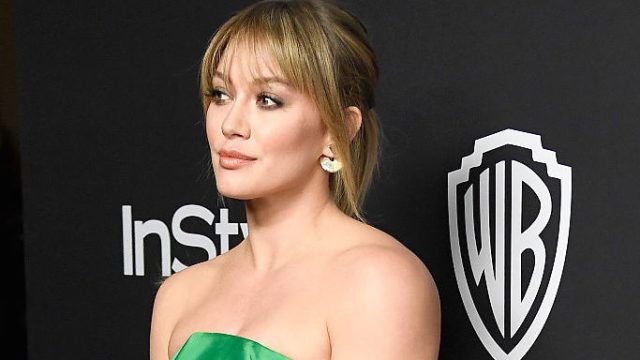 Ah, awards season. It's the time of year when we get to see some pretty remarkable fashion. Last night at the 74th Golden Globe Awards, the fashion truly was remarkable. And what's more is that the after-party fashion was just as good — if not better than some red carpet ensembles!
Our best friend, Hilary Duff, decked out in an emerald green dream, arrived to the 18th Annual Post-Golden Globes Party hosted by Warner Bros. Pictures and InStyle looking like one of the classiest women we have ever seen. Did that rhyme? Huh.
The Younger star was put into this simple-yet-elegant pillar dress by celeb stylist, Anita Patrickson. Patrickson and Duff paired the dress with Lee Savage's "Infinite Space" gold clutch, a chunky gold ring and matching earrings.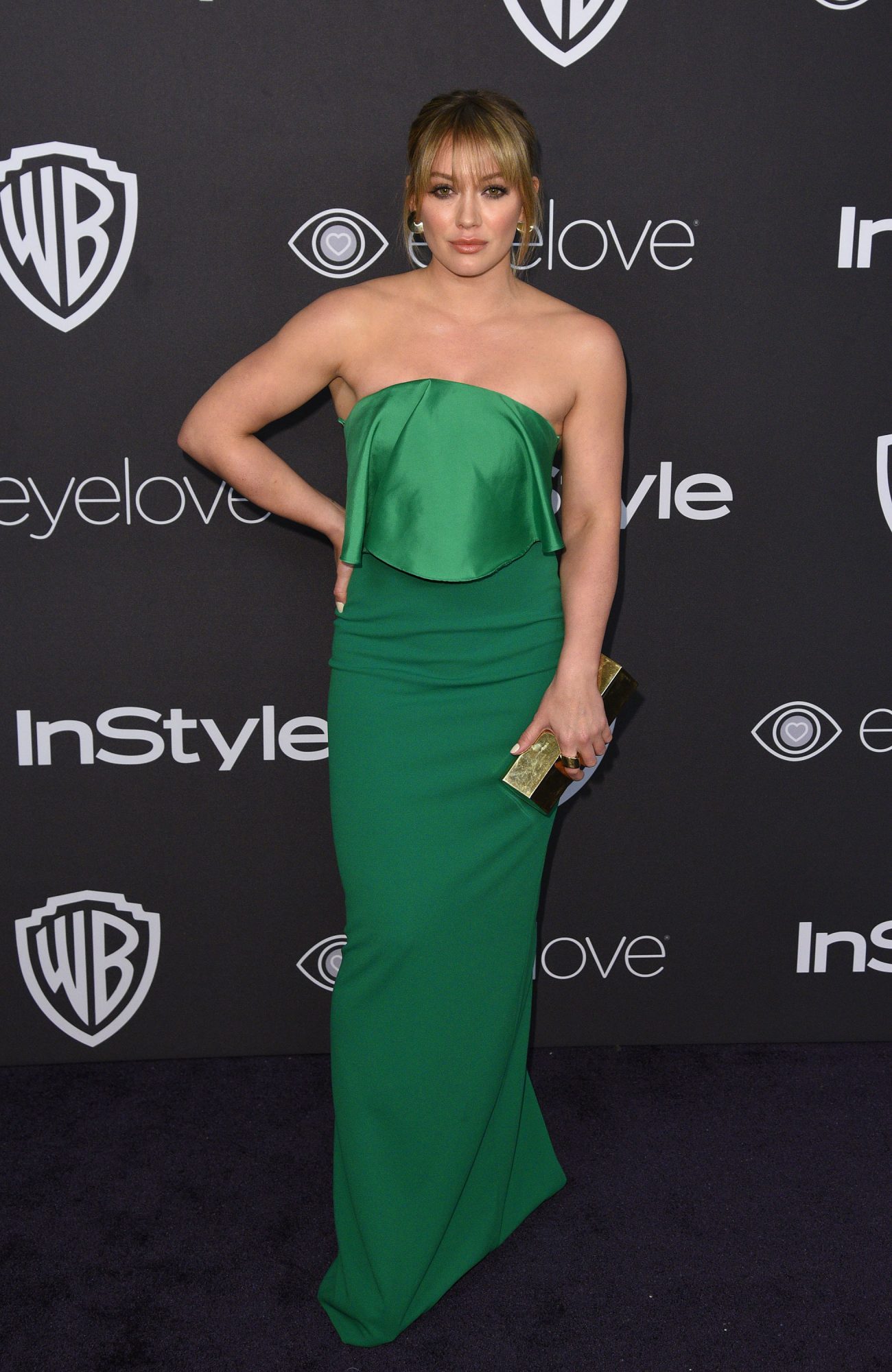 We're loving the fact that this purse makes Duff look like she's carrying a solid bar of gold with her. Now that's posh, amiright?
Duff's hair was done by stylist, Nikki Lee, and we're getting some modern Lizzy McGuire vibes from those bangs. They're bangin' bangs for sure.
And as much fun as The Golden Globes look is, the after-parties are where the fun fun is at! Celebs mix and mingle with their other celeb friends. They fanboy/fangirl over other equally famous actors and actresses. These parties are the places to be post-Globes.
Duff and dancer Julianne Hough hung out at the Warner Bros./InStyle party. If you want to know why they both look so amazing, it's because they were both styled by Anita Patrickson. Hey, she's a celeb stylist for a reason!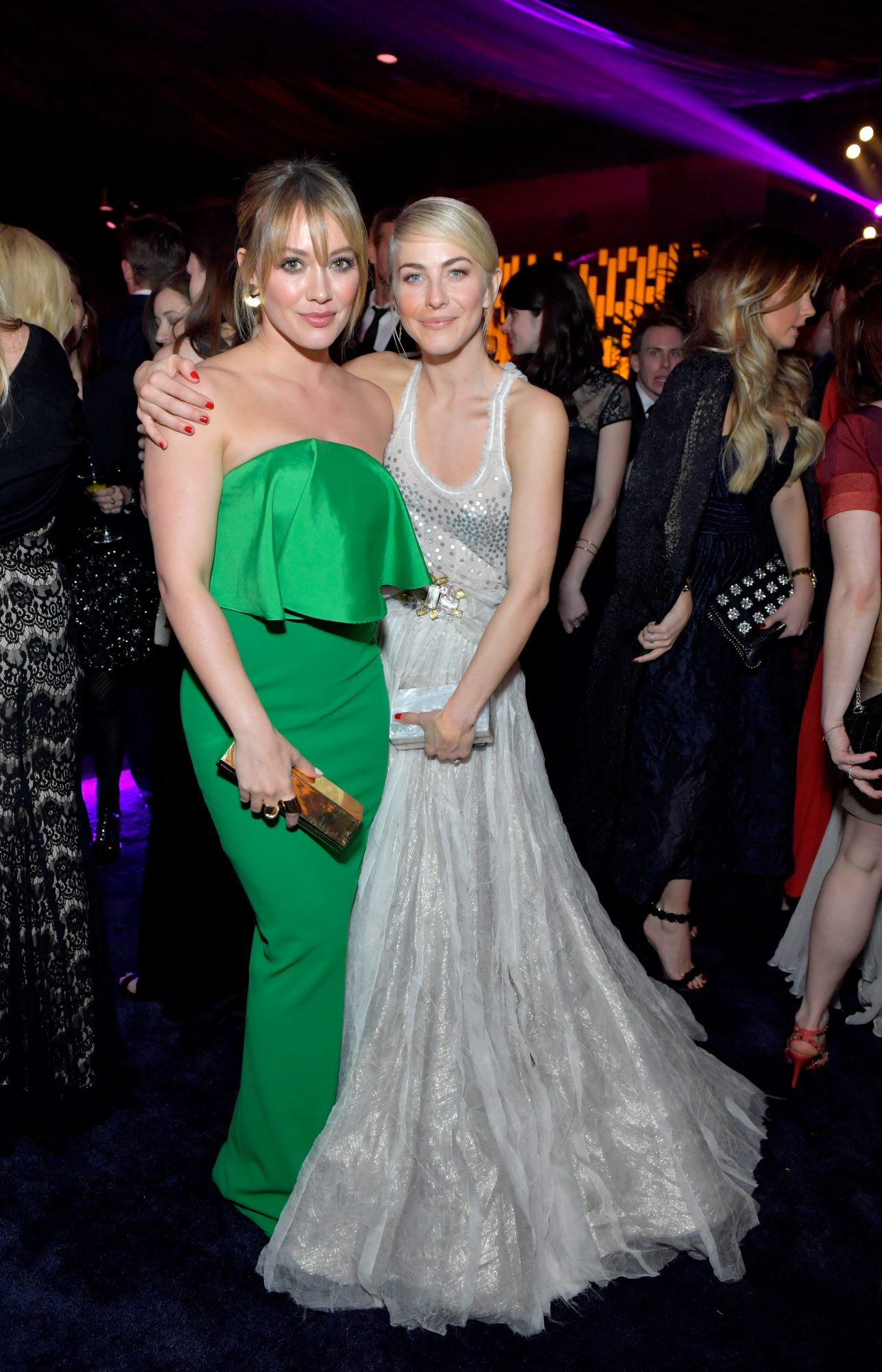 And Duff even took time away from ruling her emerald empire to take photos with fans. One such fan was Scream Queens actress, Keke Palmer. Palmer Instagrammed her evidence and captioned it "KIDS. Dead."
We would be, too, honestly.
https://www.instagram.com/p/BPCH92-j1Zu
Okat, so now we know that the post-show after-parties are the places to be seen. That gives us a whole year to become famous enough to gain entrance to party our butts off Hilary Duff. If we play our cards right, maybe Duff will let us borrow her green number for next year's festivities. Fingers crossed!