Hilary Duff has the perfect post-workout style and this outfit is proof
Sometimes working out is kind of a drag. But let's be honest — workout clothes are God's gift to humanity. There is absolutely no shame in wearing workout clothes anywhere and everywhere, even if you skipped the gym that day. And if you need workout clothes fashion inspiration, look no further than Hilary Duff, who has mastered the post-workout style.
The outfit below is proof that Duff is a guru of styling her workout outfits. She was spotted leaving the gym yesterday in black and gray Nike leggings and wearing a matching black and gray scarf. Duff broke up the matchy-matchy look with a light brown jacket and brown leather purse.
We're kind of in awe over the fact that Duff's scarf and leggings match so perfectly, but hey — she's the workout wardrobe wizard, after all.
Last week Duff looked super sporty in a black and white letterman jacket with a matching black baseball cap. She also donned a pair of oxblood leggings and a black t-shirt. We understand that Duff was most likely coming from the gym, but this is an outfit we would wear to our own wedding, honestly.
Ok, maybe that's an exaggeration. But, nevertheless, this is a great outfit.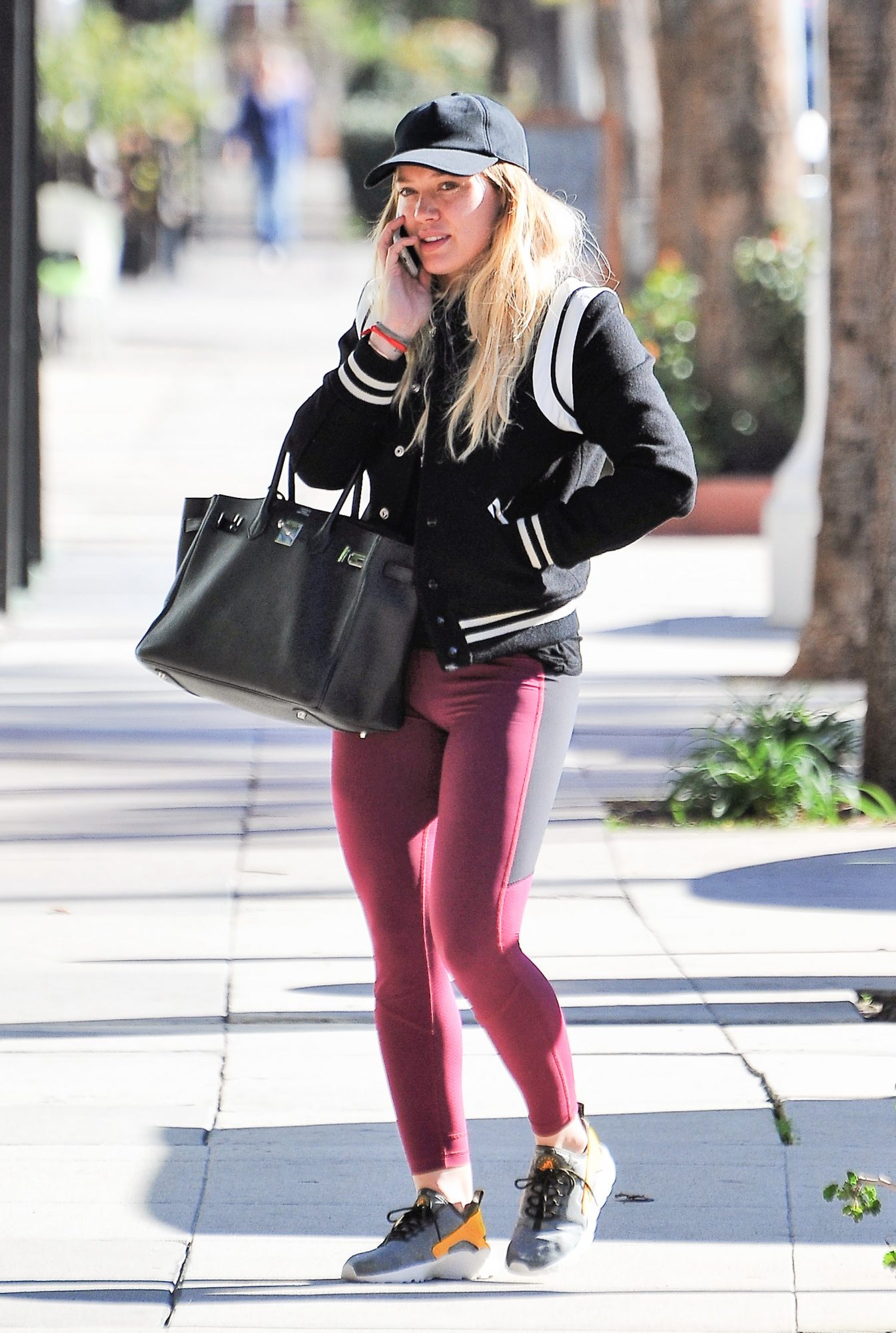 And in this next look, Duff is wearing the same black and gray Nike leggings from the first outfit. But here she pairs them with a leather jacket. A leather jacket! Who would have thought wearing a leather jacket with workout clothing would look this cool?
Hilary Duff would have, that's who.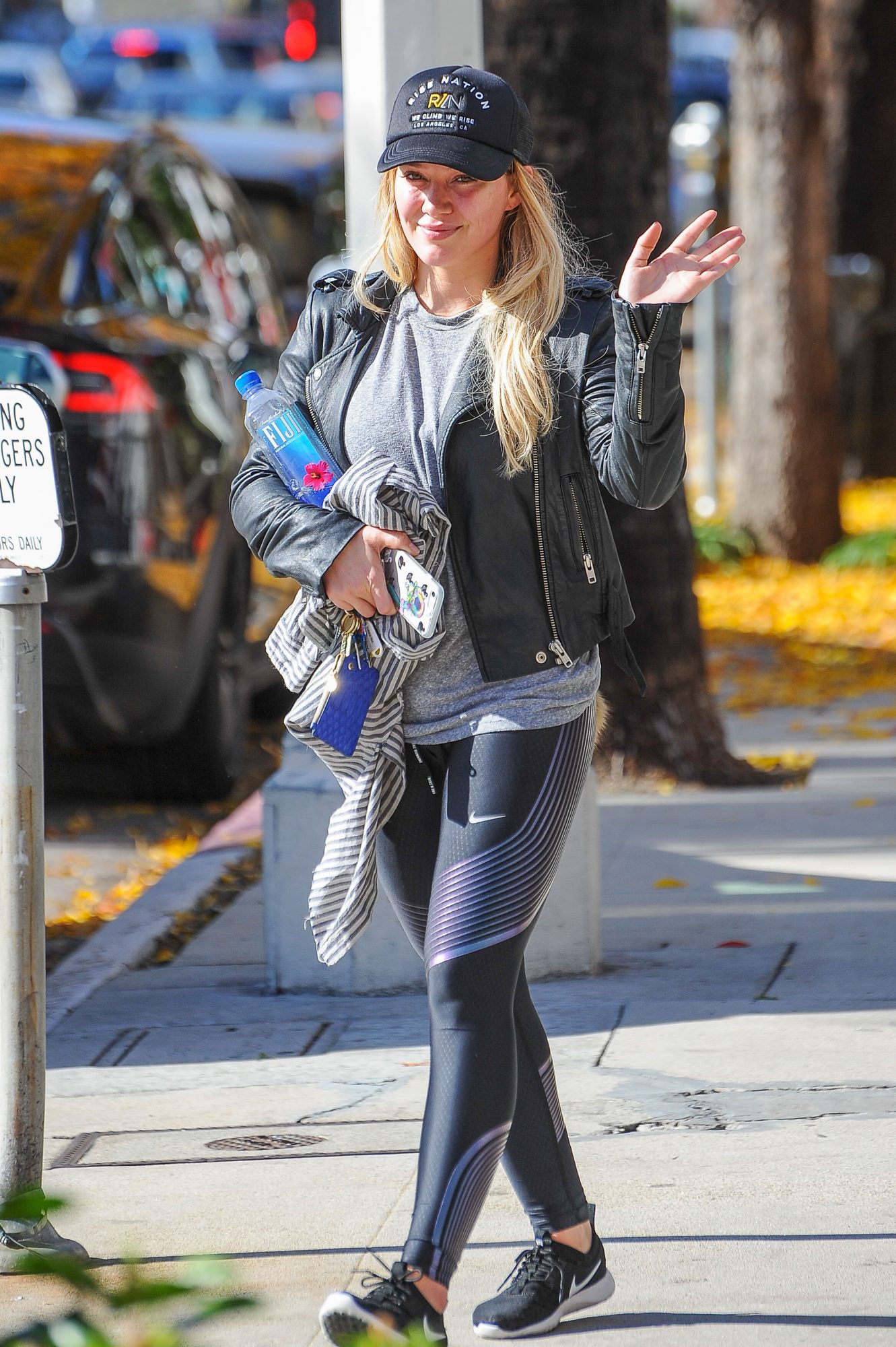 If we've learned anything by studying from the master herself it's that it's all about the accessories when it comes to dolling up your gym uniform. Don't be afraid to wear your fun "going out jacket" with your Nikes and your Lululemons. Add a fun hat to cover up your gym hair, or just because you feel like it! Bags and scarves can make the simplest of comfy clothes look posh AF.
Hilary Duff taught us how to dress during middle school and now she's teaching us how to dress while doing our adult chores. We absolutely love.