Hilary Duff is walking around New York City dressed as Cinderella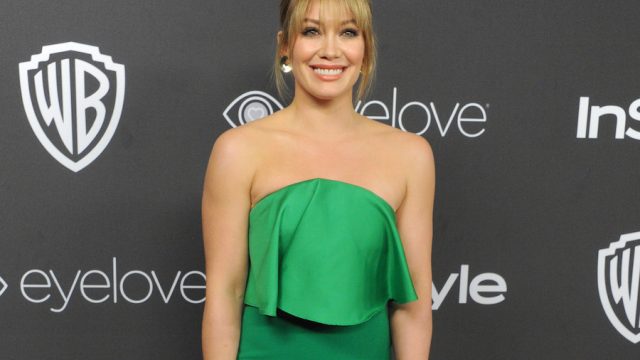 There are a few things we expect to see in the streets of New York City: Plenty of confused Millennials, plenty of rats, and plenty of crazy outfits. And while, yes, we do expect to see the occasional celebrity, we assume they'll be dressed as themselves. That's why we were so surprised (shocked? excited?) to see Hilary Duff is dressed as Cinderella, parading the sidewalks of New York City.
While we are not unconvinced that Hilary is actually Cinderella, we're sad to report that this is just a costume.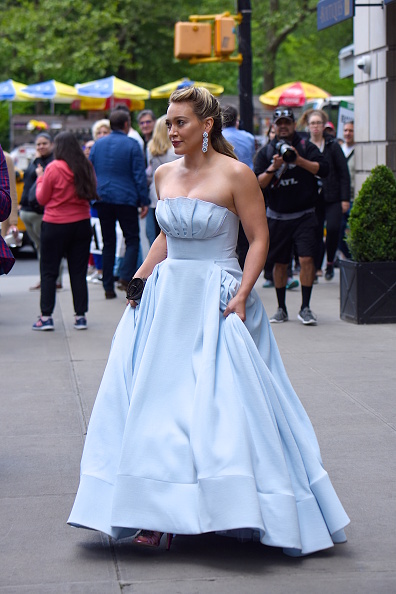 Sadly, Hilary is NOT filming another Cinderella Story. She is currently filming Younger, however, which is why we saw her looking like a very lost, very confused princess. The baby blue gown featured a full skirt, a ruched bust, and a strapless cut. Hilary is also seen wearing blinged-out earrings, which is so totally princess-esque.
The only question we can't seem to figure out is what it was like for other people around her. Seeing a "princess" in New York City probably isn't that shocking. But when it's Hilary Duff? We would definitely be shocked! We'd also check to make sure she had both shoes on before asking about where Chad Michael Murray is. Because, really, where is he? And is there a prince to accompany Hilary? Or is she out there alone?
Either way, we're excited to know what's coming next for Hilary! We hope she's playing Cinderella, and we can't wait to find out for sure.