Hilary Duff is making us feel nostalgic for this mega 2000s trend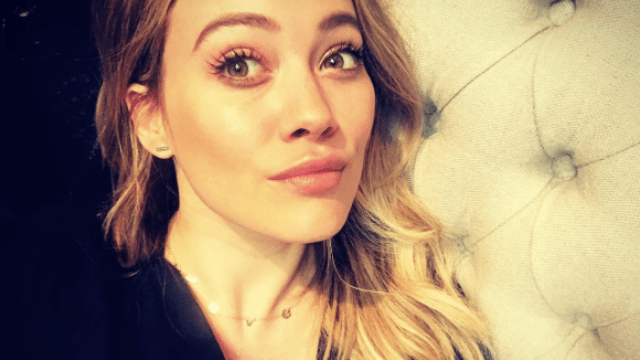 Between denim mini skirts, blue eyeshadow, and low-rise jeans, a crazy ton of styles from the early aughts made a comeback this year. And Hilary Duff got us pining for another 2000s trend this week when she posted an Instagram snap of herself in a lace-up top.
You may have forgotten that the lace-up look was even a ~thing~ in the 2000s, what with all the peasant tops, dresses-over-pants, and shiny satin cargos pulling your focus. But we laced up anything we could back in the day — from pants to dresses to sandals — and Hilary's cozy black top reminded us that the style could actually be cute when done right.
Paired here with '90s space buns and '80s-style acid wash jeans, this outfit is a testament to the magnetism of bygone trends.
And this top isn't the only lace-up number in Hilary's closet! At Entertainment Weekly's Popfest event in Los Angeles earlier this year, Hilary walked the red carpet in a rust-colored lace-up top, keeping warm in an oversized black blazer — those pockets are everything! — and accessorizing with chunky plastic earrings.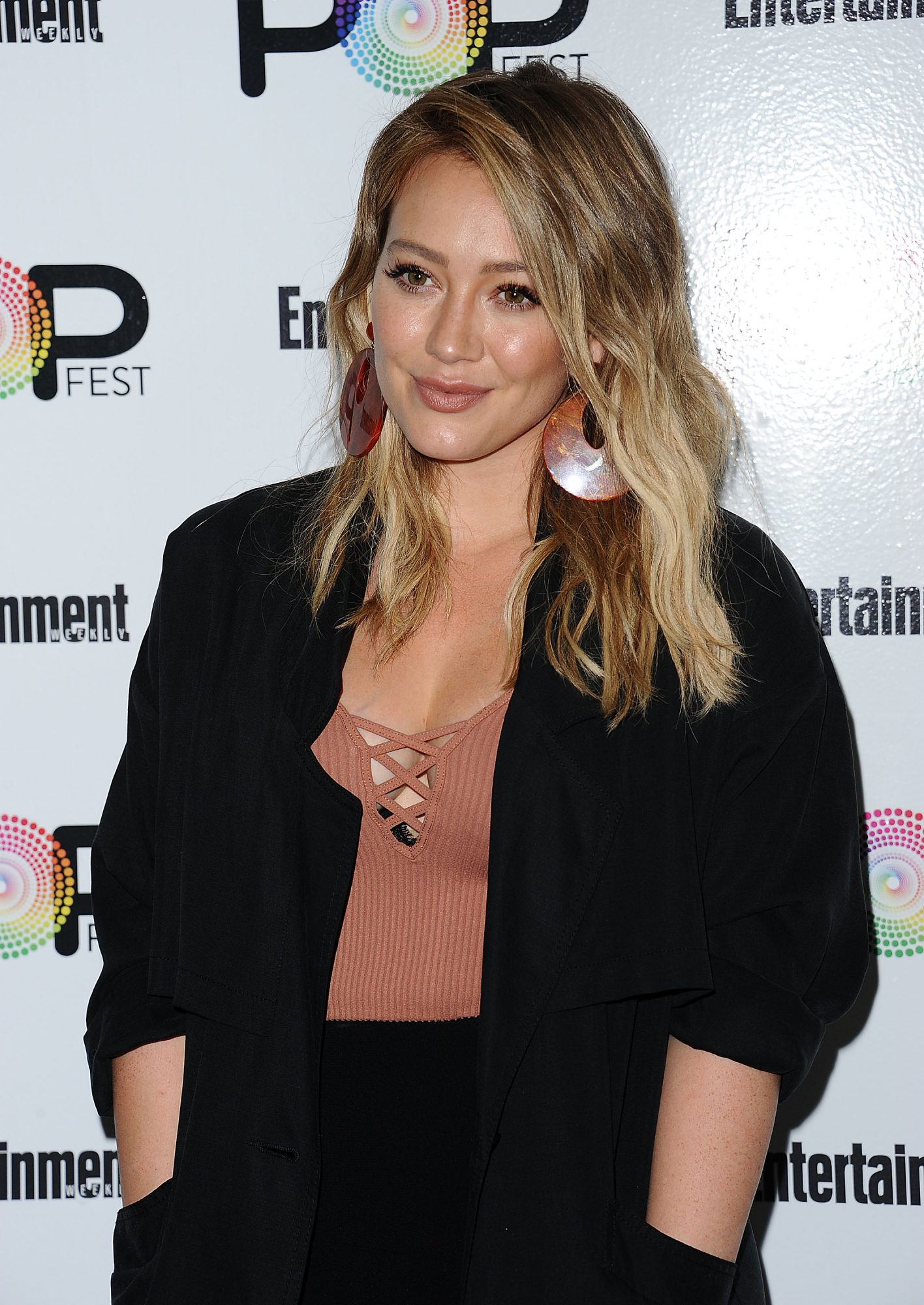 She truly makes this look werk.
Perhaps she and fellow former Disney Channel starlet Selena Gomez should trade notes, because Selena wore a top to Paris Fashion Week that laced all the way from her belly button up — and we're pretty sure Hilary could rock it, too.
(P.S. How much do you love that she wore a distressed denim skirt to Paris Fashion Week?! Talk about breaking the rules!)
We're ready to stop resisting the lace-up trend and embrace it — these ladies make it look too good to pass up!