Hilary Duff just promised that she's still working to make the Lizzie McGuire reboot happen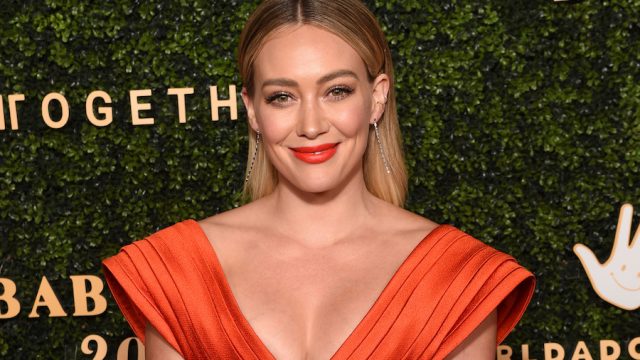 Hilary Duff is out here fighting the good fight for all of us Lizzie McGuire fans. In a recent interview with People magazine, Duff opened up about her hopes for the currently-paused Lizzie McGuire sequel. Don't worry, she's still pushing to bring the revival to our screens—though she won't compromise on Lizzie's character.
Though the actress previously asked Disney+ to allow the show to move to another streaming platform, she told People that there was no "bad blood" between her and Disney. In fact, she's still having conversations with the company. So maybe there's hope for the show to continue on its original streaming service after all.
"There's still conversations going on in hopes that we can find a way to meet in the middle and both bend a little bit," Duff said.
"I understand that they have to protect their brand, and there's pretty strict guidelines on what that looks like," she added.
Duff seems to be referencing the rumors that Disney+ thought the grown-up revival wasn't "family friendly" enough for its brand. The rumors began after production halted and the original showrunner, Terri Minsky, was let go from the project. In March, the star posted a message to her Instagram pleading with Disney to release the show to Hulu or another streaming service. On Disney+, she argued, the show would do a "disservice" to fans by "limiting the realities of a 30-year-old's journey under the ceiling of a PG rating."
Duff alluded to this disagreement again in her new interview.
"I just have to make sure it's the right move for me and that I feel like I'm honoring her and the character," she said, "and that it will be relatable to the people who grew up with her because those are the people I really want to speak to."
With all television and film production stalled due to coronavirus, it may be a while before negotiations continue between Duff and Disney. The actress told People that there is no animosity between the Lizzie McGuire team and Disney, but it's clear she isn't about to cave in just to get the show made.
And that is just one of the many reasons we will stan Hilary Duff for the rest of time.