Hilary Duff just brought back her Lizzie McGuire haircut, and it's what dreams are made of
Hey now, hey now—this haircut looks familiar. It's almost been 20 years since the premiere of the beloved Disney Channel original series Lizzie McGuire, and now Hilary Duff is bringing back the look that made her a star, bangs and all.
Today, the Younger star debuted her new haircut from her longtime stylist, Nikki Lee, on Instagram. The chopped locks and breezy bangs are too similar to her iconic character's to be a coincidence. Duff confirmed the inspo behind her new cut in an interview with Refinery29.
"I kind of have been itching for my Lizzie McGuire bangs for awhile," she said.
https://www.instagram.com/p/BzOCT9IDNip
We're obsessed with Duff's fresh summer haircut and love that she's just as nostalgic about Lizzie McGuire as we are. If only this meant a potential reboot. We bet Lizzie and Gordo would have some seriously cute curly-haired kids.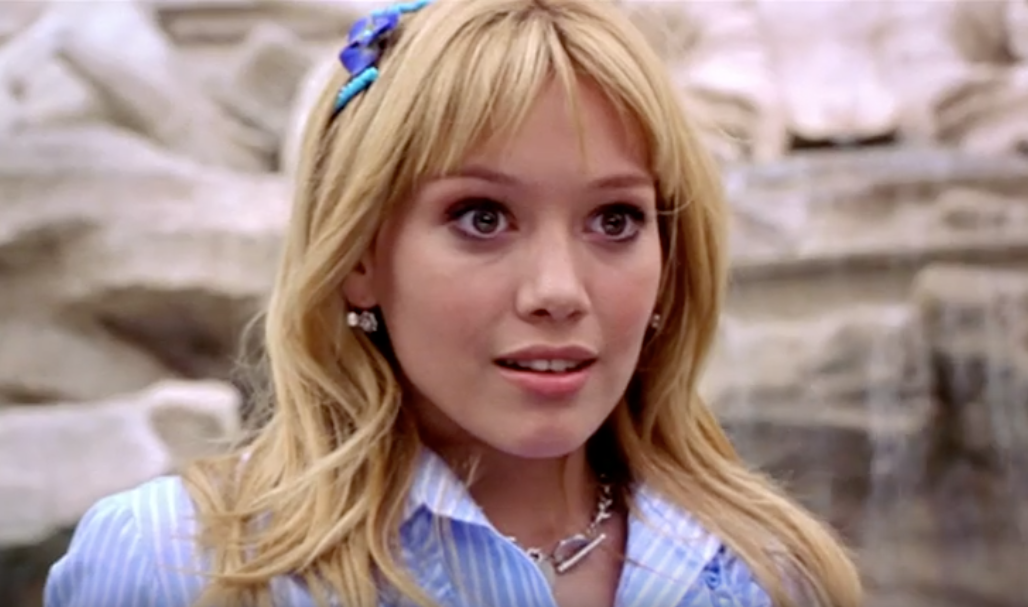 For three seasons and one legendary movie, we watched our girl Lizzie go through puberty, fall in love, and become an Italian pop star. We're still jealous that she got to ride around Rome on the back of Pablo's moped, and don't even get us started on the Aaron Carter Christmas episode. Something else we always admired about Lizzie was her playful hairstyles. Crimps, tiny braids, sparkly headbands, colorful beads—she did it all.
"She had a wild time with her hair. There were no rules. There were blue hair scrunchies and all kinds of crazy shit," Duff told Refinery29.
But Lizzie pulled it off—and Duff does, too. Maybe bangs are just the first step down Lizzie McGuire memory lane for Duff before she goes full-on Lizzie. Why not? Take a crazy chance.