Hilary Duff brought back her Lizzie McGuire bangs, so now it's really time to get excited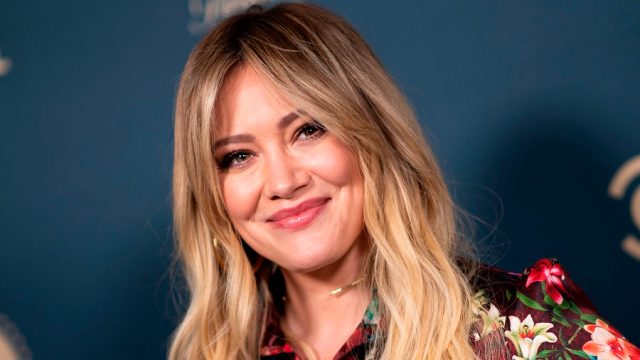 Lizzie McGuire fans, if you weren't already freaking out about the upcoming reboot, now is officially the time to lose your cool. Production for the Lizzie McGuire sequel is in full swing, with Duff filming in NYC in full-on fashionista Lizzie garb, rumors of an Ethan Craft "thing" swirling, and the original cast slated to revive their roles as the beloved McGuire family. But one thing seemed to be missing from the first official photos from the series: Lizzie's iconic bangs.
There simply is no Lizzie McGuire without her signature bleached blonde bangs, and thankfully, Hilary Duff recognizes this non-negotiable trait of her character.
Duff, who rocked a breezy fringe in July, just took the plunge and brought back Lizzie's iconic blunt bangs. She debuted her new 'do in a series of Instagram stories yesterday, November 18th.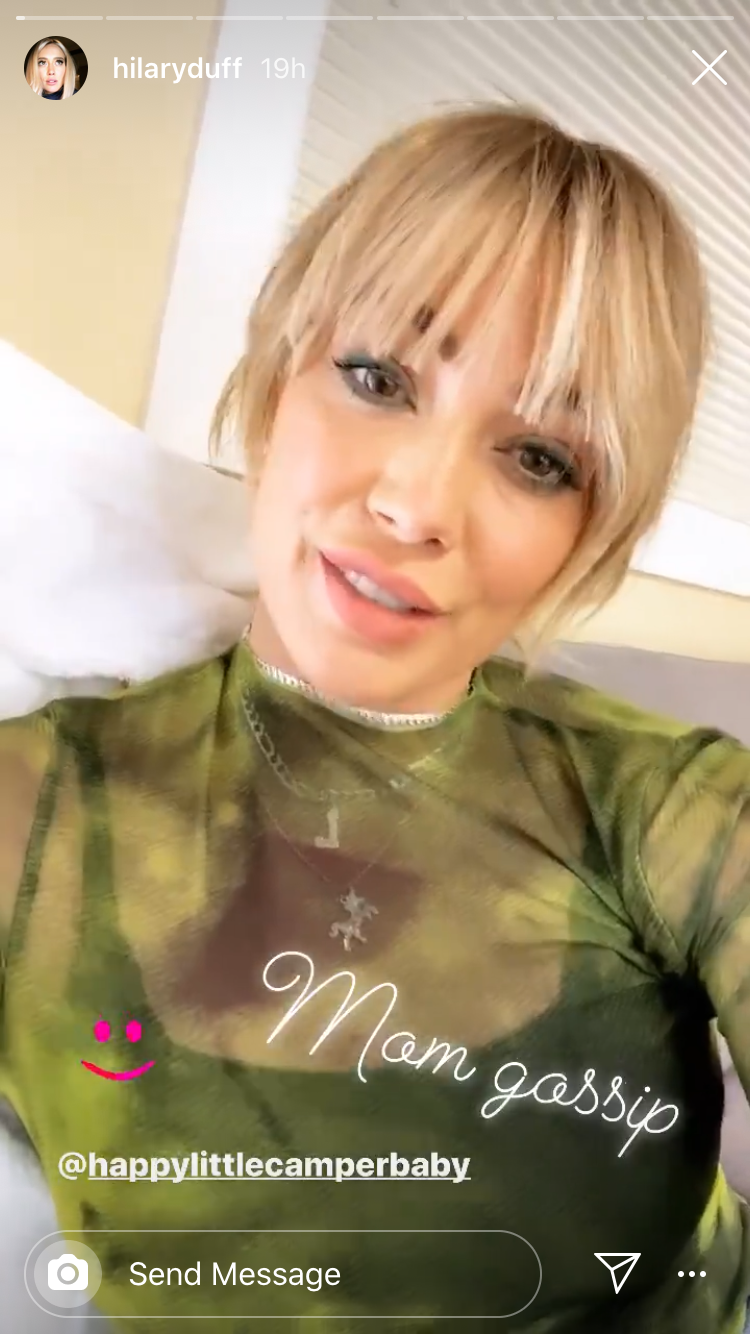 We can't believe Duff casually debuted her new haircut without even mentioning the return of Lizzie's signature look. Regardless, we're squealing inside, because our girl Lizzie is officially back in true form.
But that's not all. Duff gave us an even better glimpse into Lizzie 2.0 to obsess over.
She posted a behind-the-scenes photo to Instagram on November 18th. In the photo, Duff is wearing a colorful Lisa Frank T-shirt (which is so early-aughts Lizzie) and her hair is tied up in a ponytail, bangs hanging over her face.
As you can see, Duff is grinning ear-to-ear in this snapshot, and we're more excited than ever to learn the reason behind that smile when the Lizzie McGuire reboot hits Disney+ soon.