Hilary Duff just wore the one color we seriously need to stock up on for spring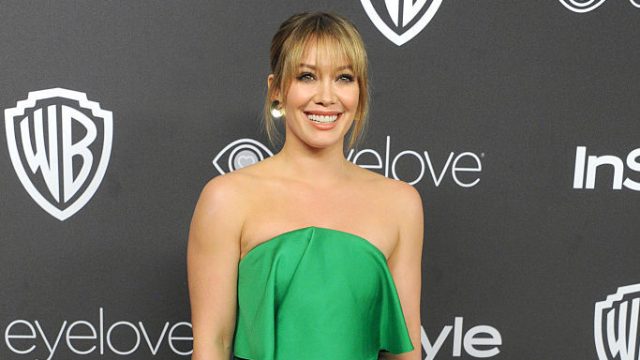 This girl is at it AGAIN! Hilary Duff has been setting trends left and right. From her workout gear, to her color choices, to her phone cases — we are buying everything she's selling. Her latest venture out into Los Angeles caught out attention because Duff wore a color we need in our spring wardrobe ASAP. The actress wore a mustard yellow suede motorcycle jacket that makes us so happy we actually need a tissue. Does anyone have one?
We usually see mustard in the fall alongside our rusts, oxbloods, and forest greens. But all of a sudden Duff hits us with mustard for spring and we're like, duh!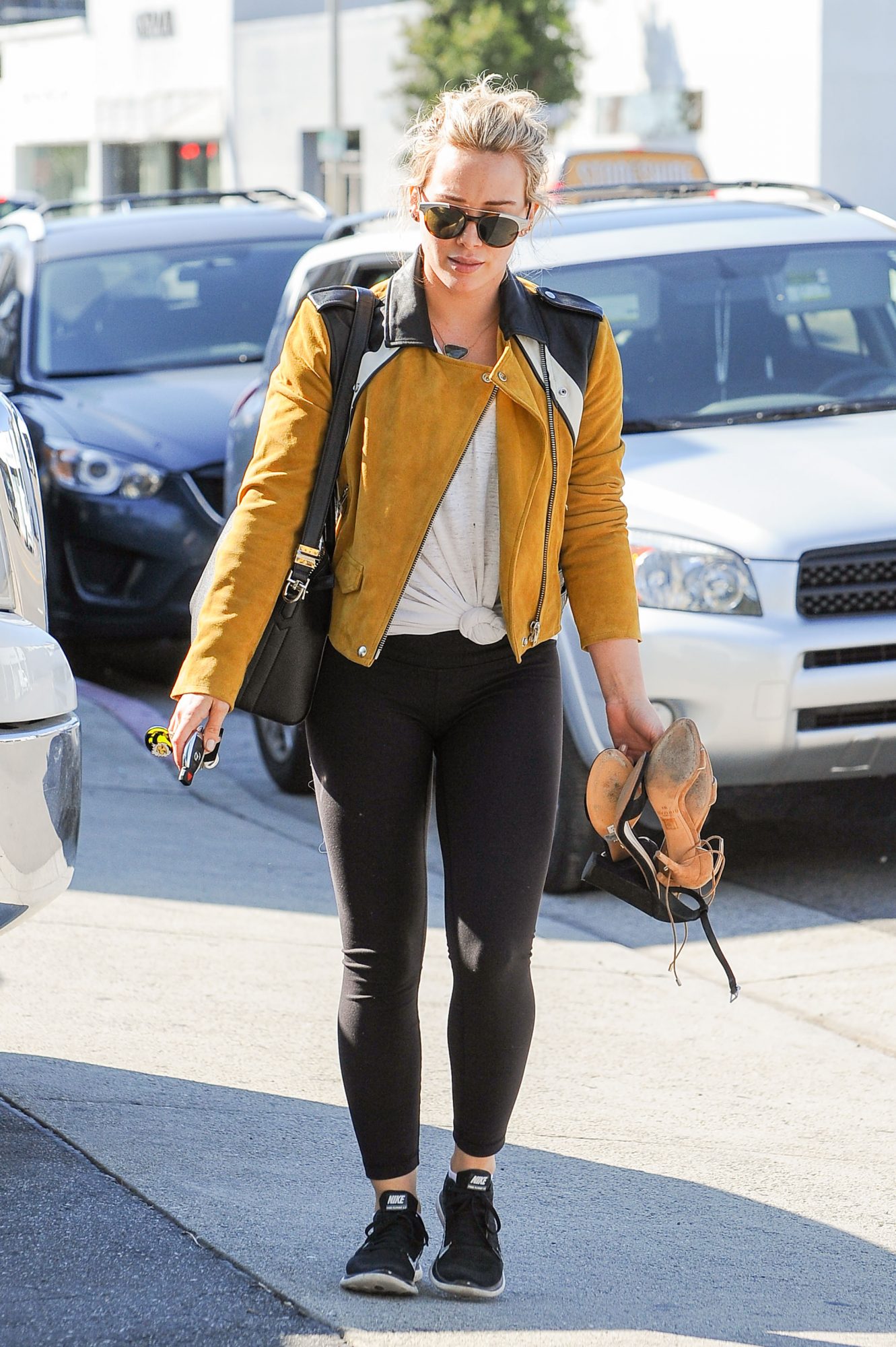 It's warm and cheery, just like springtime! It just makes sense!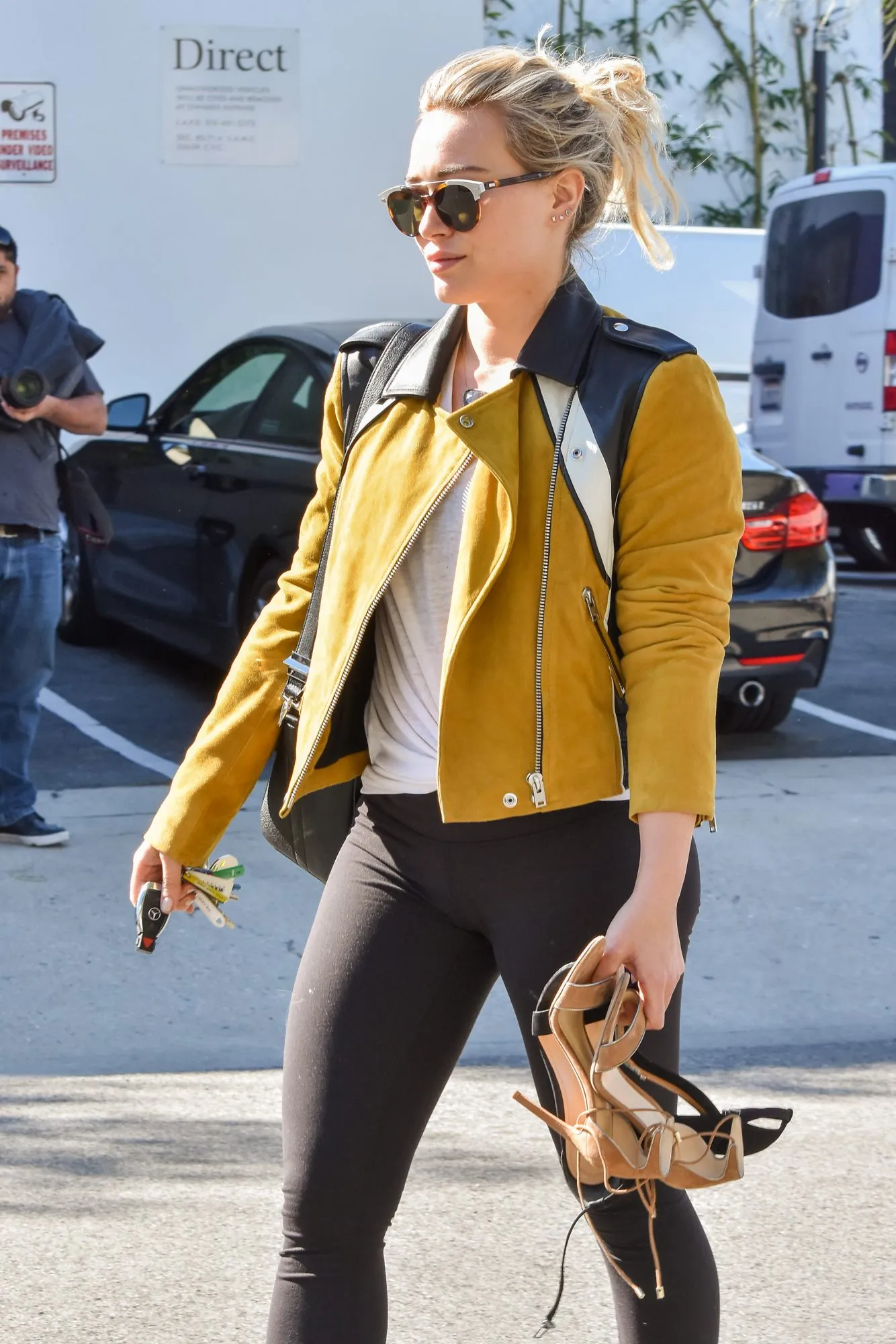 Of course, feel free to work mustard into your spring ensembles however you like. But we're really digging Duff's motorcycle jacket. Having a great cropped, lightweight jacket for spring is essential and we think a mustard jacket of your own can do wonders for your warm weather wardrobe.
Check out this one from Forever 21 ($44.90). It's faded mustard faux suede is perfect for someone who loves a pop of color, but leans more toward neutrals. It's definitely yellow, but the boldness has been semi-washed out.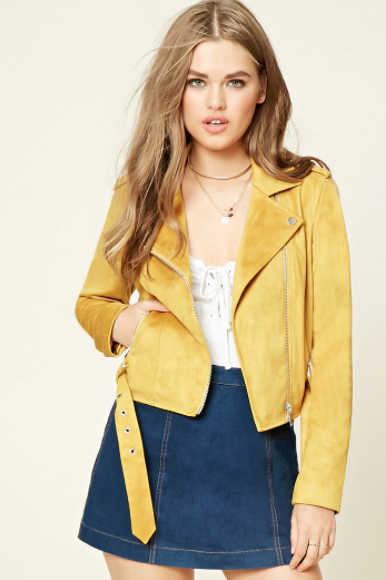 This fringe number from PrettyLittleThing ($30.63) is bold and beautiful. The faux suede is saturated with that bright mustard color, making this jacket a statement piece.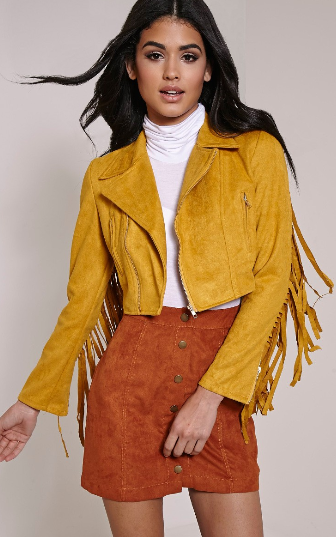 From MissGuided we have this faux suede motorcycle jacket ($72) that's a bit softer than the above option. It has really nice silver hardware and looks great with that ACDC band tee.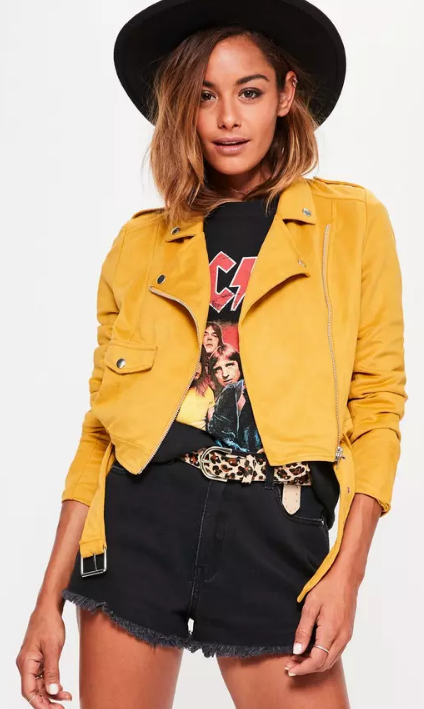 And finally, this Minkpink biker jacket from ASOS ($83) falls below the natural waist and has zip up pockets. We love the large lapels on this guy.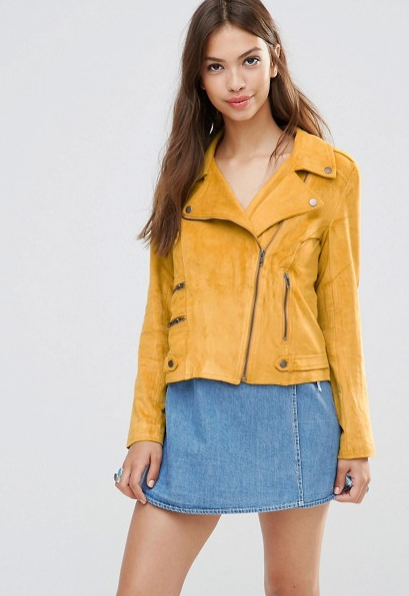 You heard it here first — our new favorite condiment is mustard! Hilary Duff has influenced us with her badass fashion once again, but thank god she did! This is a color that is making our lives a little brighter.