Hilary Duff wore a pair of jorts that are taking us back to middle school
Summer is the season for nostalgia, when we treat every day like #throwbackthursday. Although the smell of sunscreen and the sound of the ice cream truck make us reminisce about summer vacation, there's one thing that brings us back to our childhood like nothing else: the sight of jean shorts — especially on Lizzie McGuire actress Hilary Duff.
Also known as jorts, jean shorts are a summer staple we can wear, year after year, without forgetting how we felt slipping into them as children. And apparently Hilary Duff feels the same, since she was seen wearing jorts that are making make us reminisce about middle school.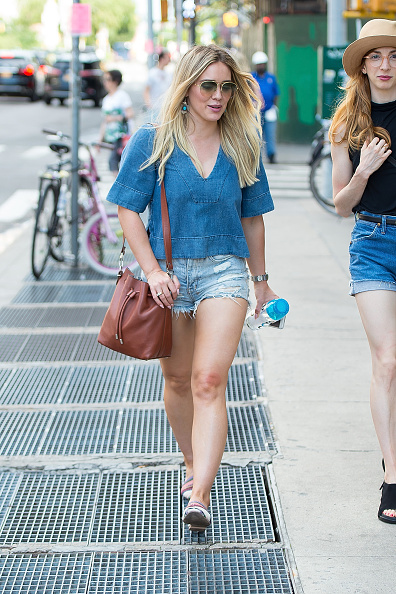 While we may have paired our jorts with awkward-fitting tees and plastic bracelets back in the day, today, our style has evolved. Now we may take a cue from Hilary and pair our jorts with a loose-fitting denim top to give the Canadian tuxedo new life. Or we may wear ours with a bodysuit (because we want to worry about as few layers as possible). Perhaps we'll finish off the look with a pair of sneakers or slip-ons, and a leather bucket bag.
Either way, we'll be eons away from our awkward middle school style. Thanks, Hilary!
Since summer is so, so hot, finish off your ensemble with your favorite sunglasses. Jean shorts are the best because they go with everything, so you have no excuse not to feel like the fabulous creature you are. And if you want to steal Hilary's shorts, don't fret. Read on so you know where to buy them.
Shopbop "Ksubi Tongue N Cheek Shorts"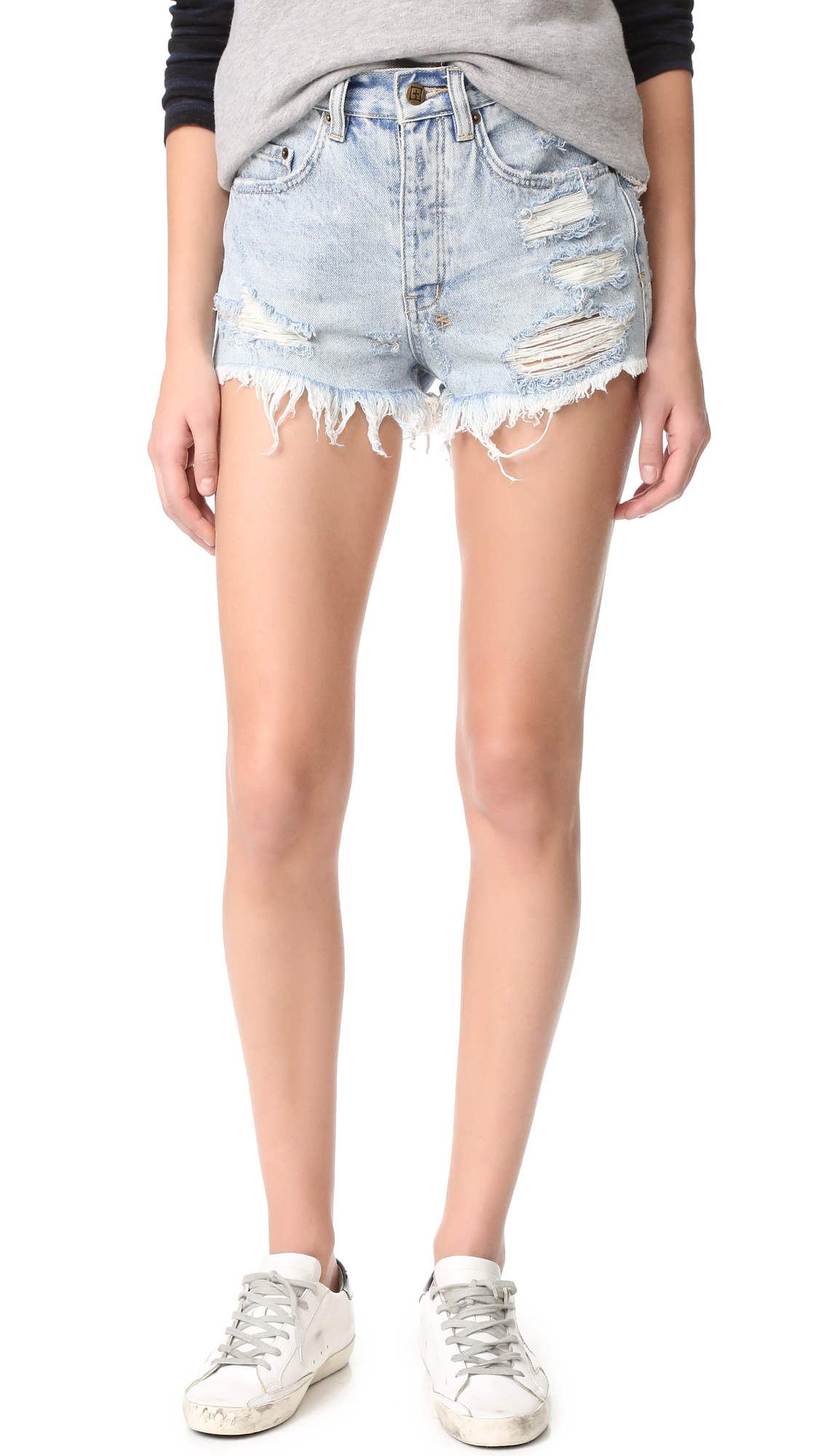 Buy here for $170.
Jorts (and Hilary Duff) forever and ever.