Hilary Duff says motherhood is the "hardest" thing she's ever done in a birthday post to her son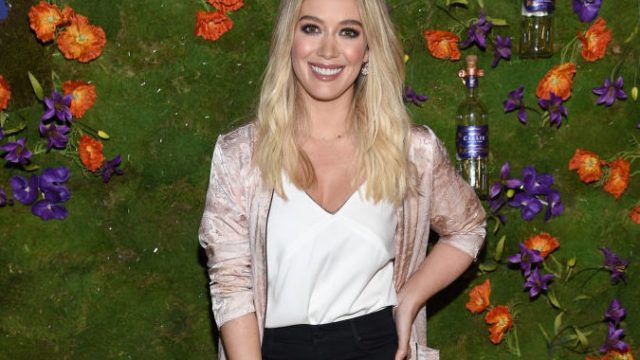 It's no secret that Hilary Duff is one incredible mama. And now we're breaking out into applause after 29-year-old Duff posted a heartfelt birthday message to son Luca.
In the Instagram post marking her son's fifth birthday, she posted a sweet snapshot of the little tyke (making a super silly face, no less), with this even sweeter — albeit honest —message attached:
"Hey kid. The past 5 years have been the BEST, hardest, most blessed years of my life. I love you so much. The world is yours my love... I hope you take it. Happy Birthday Luca Cruz."
Okay, firstly, awww!
This isn't the first time that Duff has taken the chance to gush about motherhood via social media — she pretty regularly sets #momgoals with her Luca posts. But the thing that we love about this message is that Duff speaks to the fact that motherhood is hard, and that even when everything looks Insta-perfect, there are a lot of real-life struggles happening behind-the-scenes (like how she recently commented that being divorced "sucks.")
In addition to the precious Instagram message, it looks like Luca had an amazing day. The Ghostbusters-themed shindig looked pretty sweet, based on the select Snapchat photos mama Hilary shared Sunday.
https://www.instagram.com/p/BR1J3tnDxNN
Let's recap. There was Ghostbusters face painting.
https://www.instagram.com/p/BR1KVKEDvZt
There were traditional Ghostbusters jumpsuits (Luca was Stantz!).
And of course, there were presents galore.
Then, there was an Oscar Mayer wiener truck, a moon bounce, and a Ghostbusters cake. Basically, this was the birthday party of the season!
Seriously, you need to add Hilary to your Snapchat friends and watch the party videos before they disappear.
https://www.instagram.com/p/BR1vTlthYqi
Happy birthday, Luca — we hope your birthday party was just as fun as it looked!