Hilary Duff got '70s-style curtain bangs, and now we need them too
Come summertime, it's common to feel the itch to switch up your hairstyle. The sun is shining, the Aperol Spritz is flowing, and the beach is calling. And more often than not, it's prime time for many of us to return to the old siren call of, you guessed it, bangs. And it turns out that celebs, they really are just like us. Case in point: Hilary Duff's chic new bangs, just in time for warmer weather.
The singer and actress posted her new 'do on Instagram yesterday, writing, "Well @nikkilee901 came thru with these fly '70s summer bangers." (Note to self: only ever call bangs "bangers" from here on out.)
Rather than a blunt, straight across fringe—which might be hard to maintain during summer humidity—Duff opted for '70s-style curtain bangs, and they are gorgeous.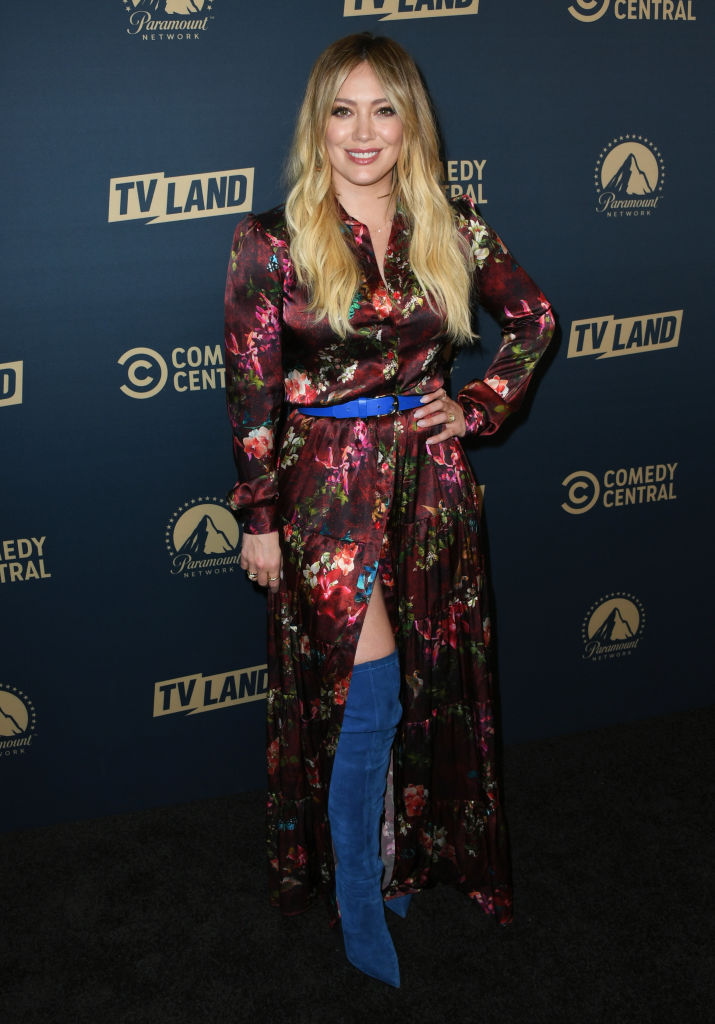 Duff's stylist, Nikki Lee of Nine Zero One salon is responsible for the stunning look, saying, "Hilary's been toying around with the idea of bangs for a few weeks. I just ignored her hoping she would forget about them! Haha! But today we just went for it and we're so glad we did! Instead of doing a full on bang we opted for more of a curtain bang that sweeps to both sides. The vibe is very '70s and a perfect way to switch up her look!"
A perfect way, indeed. We have a feeling we're not the only ones who'll be texting inspo photos to our hairstylists this weekend.