We spoke to author Jessi Klein about being a badass lady in comedy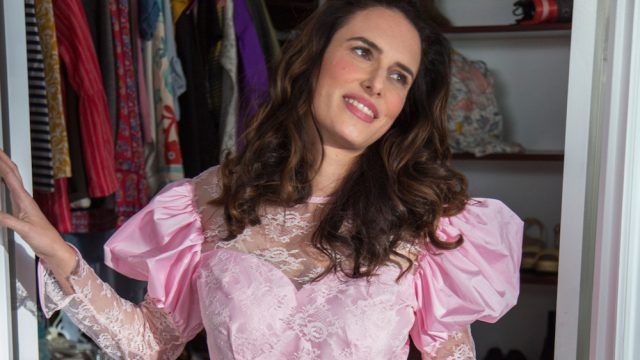 When I received two emails with Jessi Klein's name in the subject on the same day, I knew that fate was calling. I've loved Jessi ever since I inhaled her book You'll Grow Out of It, so when I was informed that she was doing things — specifically, creating original comedic content for LOFT — I was on board. Because Jessi is hilarious. I mean, she is the executive producer and head-writer on Inside Amy Schumer, so of course she is.
Not one to ignore fate, I took the opportunity to chat with Jessi over e-mail and ran with it.
HelloGiggles: Is there any advice you'd give to women who have their sights set on a comedy career?
Jessi Klein: Whether you're into writing, standup, improv, or acting, remember to just get out there and DO it. You don't have to wait to be picked anymore. There are so many outlets to share writing or a movie you make on your phone. Also, watch as much comedy as you can. Go see live standup.
https://www.youtube.com/watch?v=lQGJgkxH3n0?feature=oembed
HG: All of us in the office love your first book. Are you planning to write more?
JK: Agh! I am so thrilled you guys are into the book. I definitely have an idea for another book and am planning to write more. There is a huge difference, however, between planning to write more and actually writing more. Right now I'm trying to transition from the planning to the doing.
HG: Why did you decide to partner with LOFT? 
JK: I love that LOFT is interested in putting offbeat women who are interested in expressing themselves at the center of their campaign. They have been amazing about saying, "Make whatever kind of video you like, and we want you to write it and you to be in it," and then just letting me do these weird shorts with my friends.
https://www.youtube.com/watch?v=MTrPyUC4zyQ?feature=oembed
HG: When looking back on your awe-inspiring career, what would you say is the most important lesson you've learned?
JK: It's gonna take me a while to answer this question because first I have to get up off the floor from the faint I went into after reading the description "awe-inspiring." Damnnnn, thank you.
It's hard to narrow down one lesson because I honestly feel like I've learned a million of them and continue to learn every day. Without overthinking it, the ones that come to mind are: Take risks. Be nice. Believe in yourself even when you don't believe in yourself. Remember, especially in writing, that pretty much every writer you admire loathes what they're writing most of the time.
HG: If you could say one thing to all the people feeling discouraged by our current political climate, what would you say?
JK: The world will be a better place if, every day, you take an hour that you normally spend looking at Twitter and Facebook bemoaning the state of things and actually do something. Volunteer. Call your representative. Organize a bake sale for Planned Parenthood. Donate if you can to a cause that matters to you. Retweeting ain't gonna cut it! Connect with other people and ACT.
https://www.youtube.com/watch?v=TIITzXIhARE?feature=oembed
HG: Can you share one thing that made you laugh today?
JK: My 2-year-old son makes me laugh every day.