Hilarie Burton got candid about how abuse on the One Tree Hill set still affects her today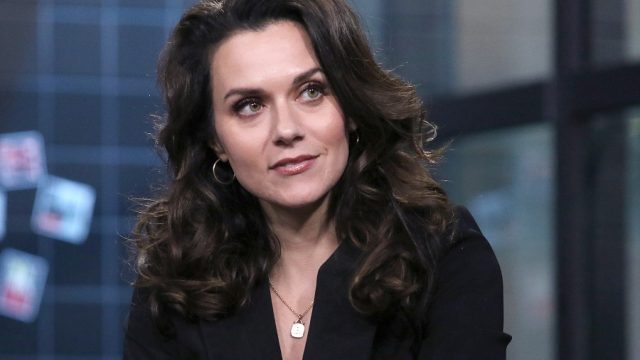 In her new memoir, The Rural Diaries: Love, Livestock, and Big Life Lessons Down on Mischief Farm, One Tree Hill star Hilarie Burton opens up about the alleged abuse and harassment she and her co-stars endured on set. According to People, in her book, Burton says that OTH creator Mark Schwahn "was verbally abusive, touched her inappropriately, and kissed her against her will." Still today, it affects how she parents her daughter.
Burton reportedly writes, "In my particular fairy tale there had been a villain who pitted female actors against one another, pushed us to do gratuitous sex scenes that always left me feeling ill and ashamed, told young female actors to stick their chests out, put his hands on all of us, and pushed himself on me, forcing unwanted kisses."
Fearing for her reputation, Burton says that she didn't speak up about the alleged abuse for 10 years. "I was told that if you speak up, your career is over," she says. "You'll be labeled a troublemaker."
Now a mother to a 2-year-old daughter, George, Burton is taking some of the painful lessons she learned from this experience and using them to make her children stronger and better informed. (She and her husband, Jeffrey Dean Morgan, also have a 10-year-old son, Gus.)
"It affects how I parent [George]," she writes. "She will never be a pleaser. If my daughter tells someone to fuck off, awesome. I wish I had had the ability to do that."
In 2017, Burton and 17 other women who worked on One Tree Hill, both on- and off-camera, sent a signed letter to Variety formally accusing Schwahn of sexual abuse and harassment. Burton and a handful of her colleagues later went into greater detail with the magazine about the abuse and harassment they reportedly underwent over the course of the show's nine seasons. As a result of the claims, Schwahn was suspended and ultimately fired from his role as showrunner on The Royals.
Burton's One Tree Hill costar Sophia Bush has also been candid about her experiences with Schwahn.
Recently, Bush spoke with Ashley Graham about fighting with Schwahn over shooting scenes in which she felt she was gratuitously sexualized. In a 2018 interview with Refinery 29, Bush echoed Burton's claim that Schwahn allegedly attempted to create a hostile environment among the women on set.
"Does it suck when your boss is a pig? Of course," Bush said. "But what was worse for us were the moments when he was so skilled at pitting the girls against each other, and we didn't know how to undo that. We did it. We had to do the work to do it."
Burton's memoir, The Rural Diaries, was released today, May 5th.