Hilaria Baldwin posted this picture of her stomach 24-hours after giving birth to encourage body positivity, and SO MUCH YES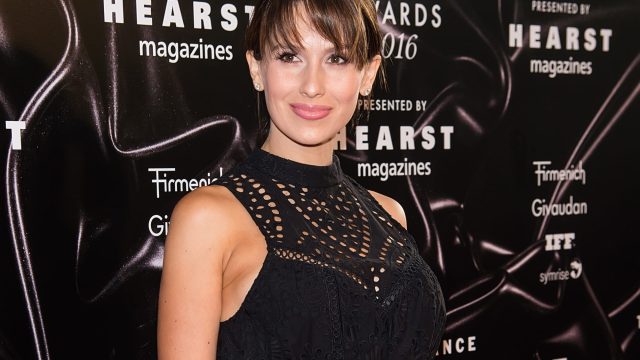 Having a baby can wreak havoc on any body, which is why we're collectively applauding Yoga Vida instructor and author of The Living Clearly Method (and yes, wife of actor Alec), Hilaria Baldwin.
Just this week, she captured a raw depiction of what her post-pregnancy body looked like just 24-hours after giving birth to third child, Leonardo, showing the world that body fluctuation after childbirth is crazy normal (and even beautiful).
"I took this yesterday when Leonardo was about 24 hours old. I did the same thing right after Rafael was born. It always makes me a bit nervous to do something like this, but I feel that in the age of such strong body shaming, I want to do all that I can to normalize a real body and promote healthy self esteem."
It takes a certain level of courage and bravery to post something so transparent, especially immediately after bringing new life into the world. It's no secret body-shaming runs rampant on social media so we MAJORLY appreciate Hilaria's positive use of the Internet to bring awareness with these photos.
Oh, and Hilaria got real with us again with this post directly after the birth:
"Did I have a c section?: No, I pushed him out. Where are all the pads for bleeding?: I took them out briefly to snap this pic as there is a limit to how much you need to see."
"We are so pleased to introduce you to our new baby, Leonardo Angel Charles Baldwin. It was such a special day bringing him into this world."
We're grateful for the realness here because it's important to know all bodies are beautiful before giving birth, after, and always. Congrats, Hilaria! Keep bringing the awesome!