This is how to do your face justice with the supreme of all highlighters — a multi-use holographic stick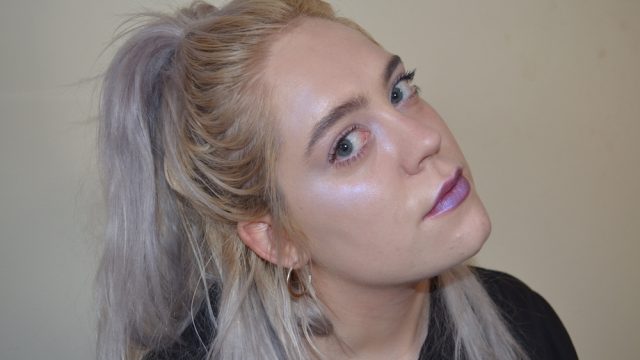 Just when you think highlighter can't get any more highlighter-y, something launches that makes you question the very concept of dewy, illuminated skin. Why need it be vaguely skin-colored, anyway?! Such a product comes in the form of possibly my favorite makeup item ever, the Milk Makeup Holographic Stick in Supernova, which you can get at Milk's website or Sephora for $28.
It's almost as if someone invented a makeup product based on my actual brain. It's a greasier, alien-like look of cheek, reminiscent of my much beloved RMS Living Luminizer, but in a reflective violet sheen.
It also comes in a satisfying glue stick-looking container, meaning it can be basically scribbled onto your face, plus you get a mammoth 1 oz. of product.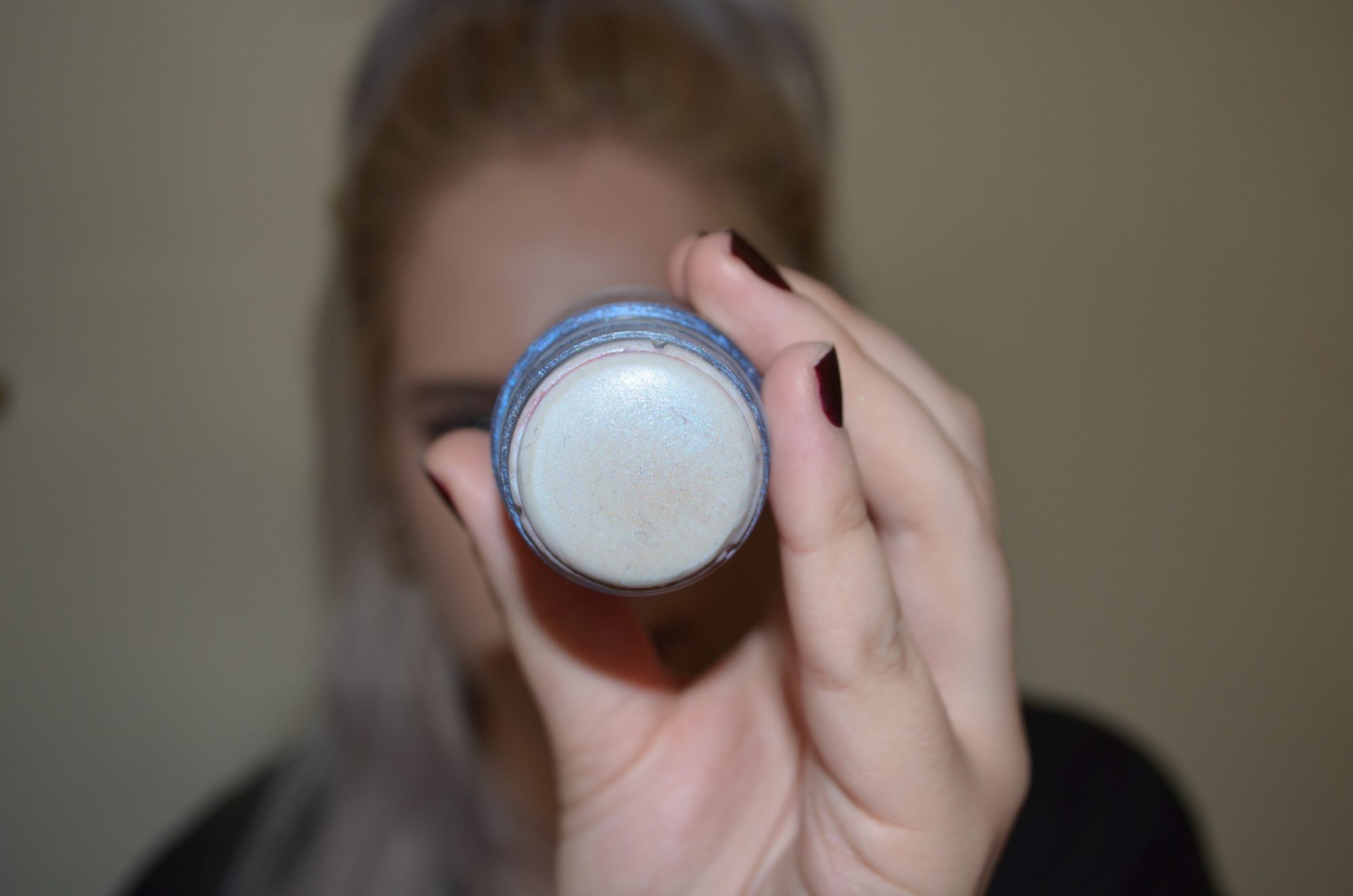 You can use this as liberally as you please: I can't imagine finishing this is even a possibility.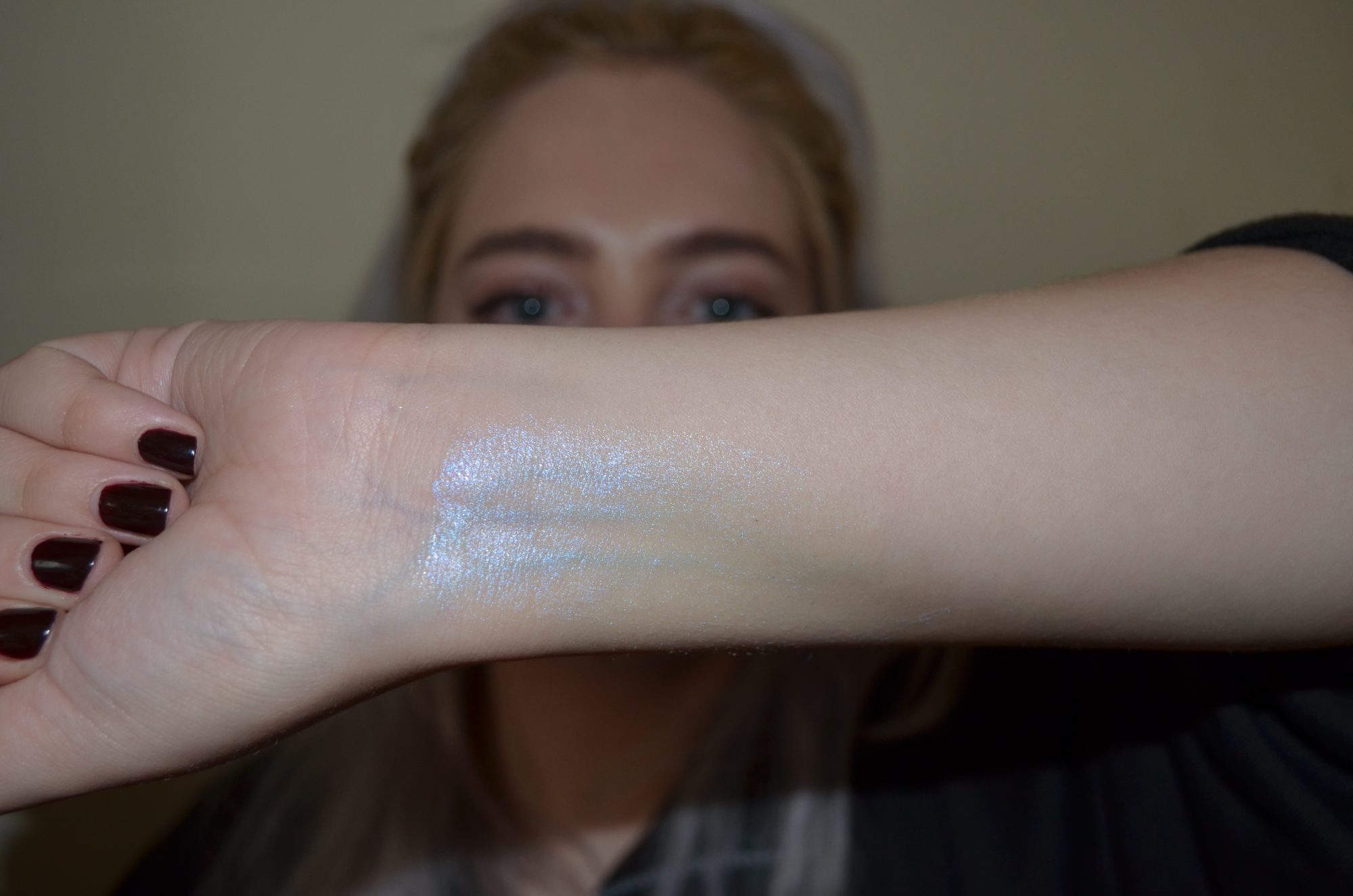 For a sheeny, glistening, dewy holographic vibe, this is the multi-use product dreams are made of. On top of your base on choice, I liberally smear this over my cheekbones.
The glossy finish of the product plus the iridescent pigment gives an almost two-in-one highlighted effect.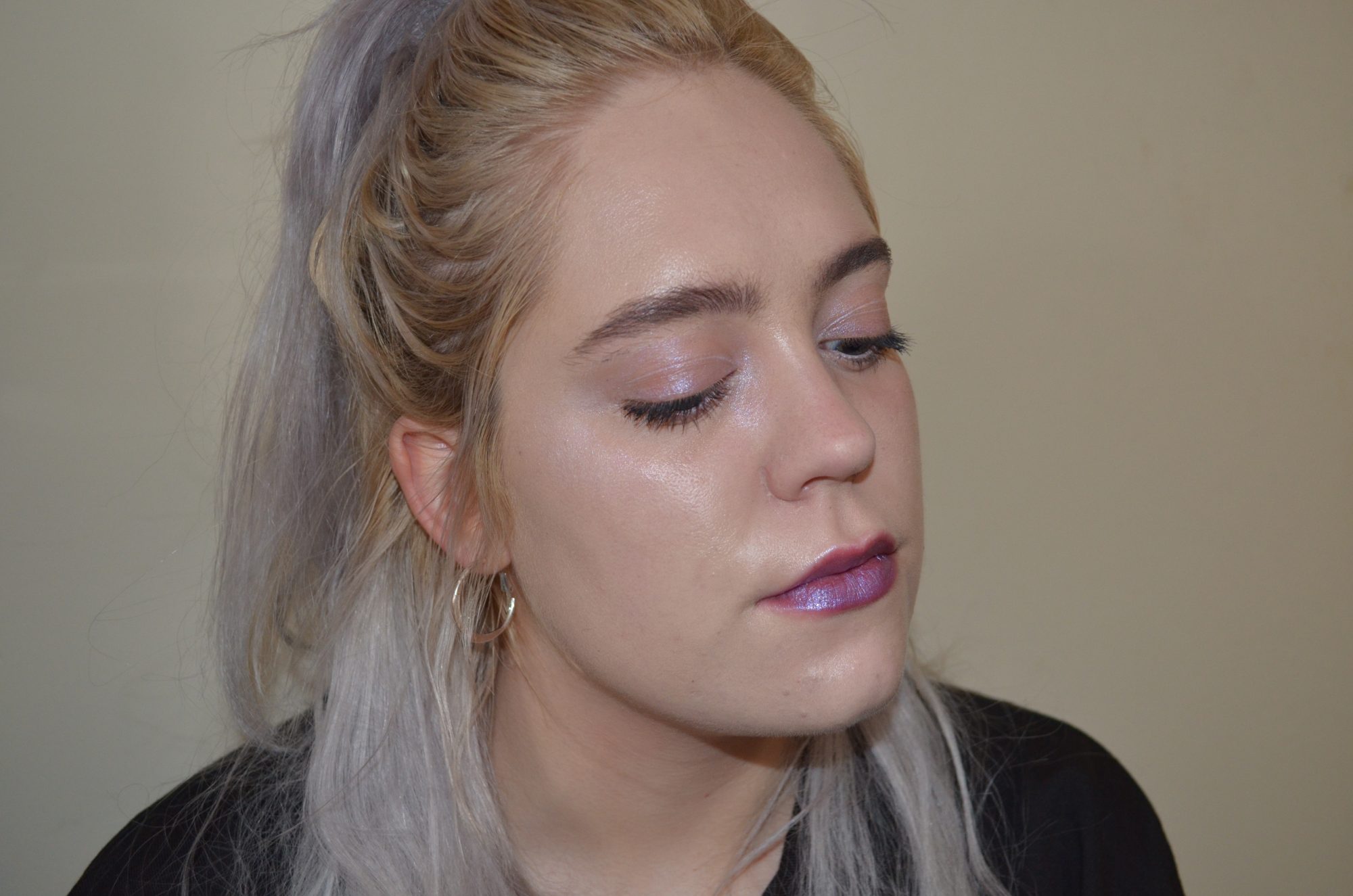 This can work beautifully as an eye gloss, too. But be warned: eye gloss is inevitably crease gloss, so you just have to accept this "cool," "undone," "grungy," touch as a part of your look.
To minimize creasing, I first applied a primer (this LORAC one, as it had come free with a palette) and set it with a loose powder (this ELF HD one).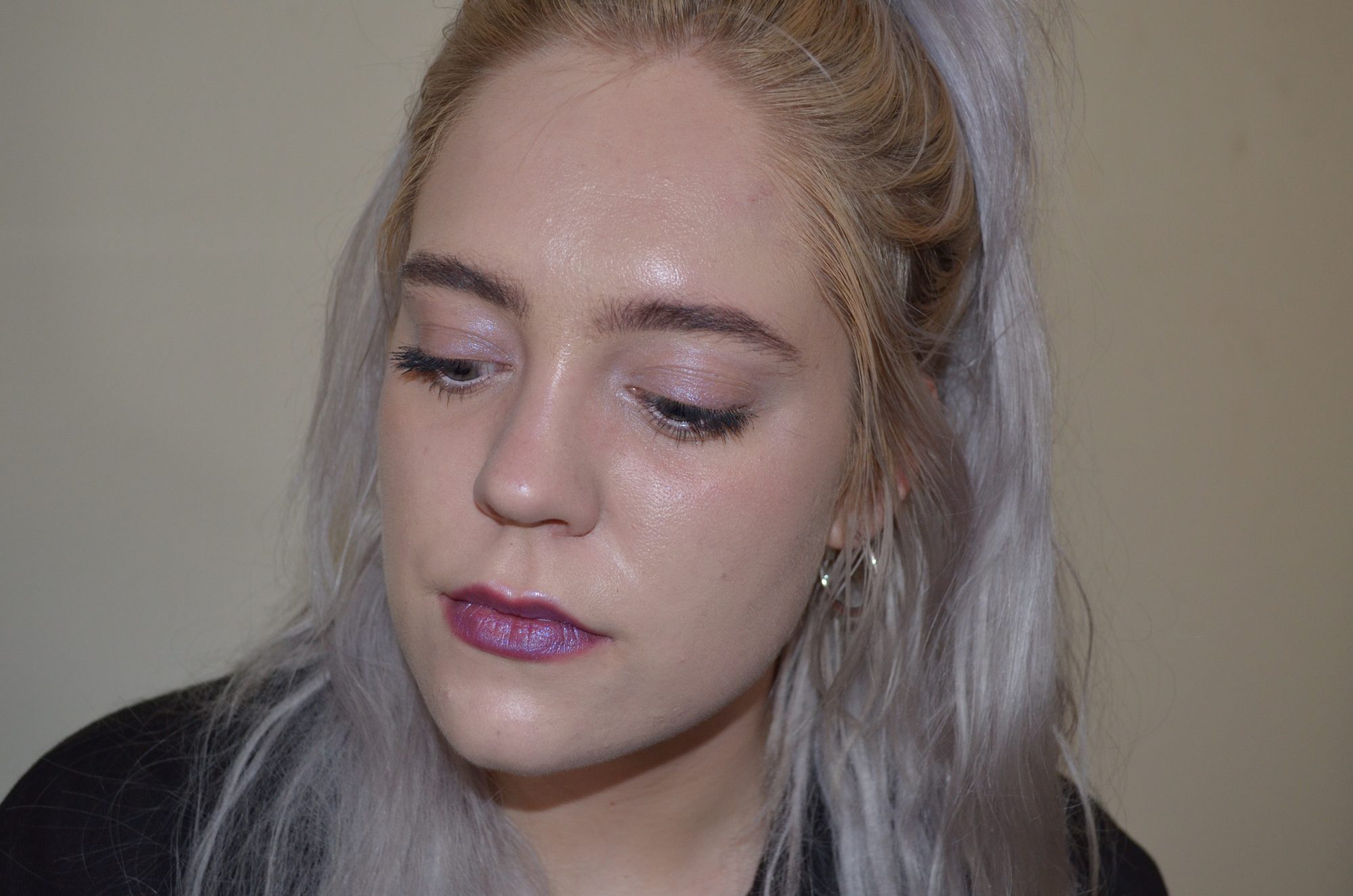 The other super bomb way to wear this is on your lips. I mean, it basically looks like a giant lip balm, right?
While it looks great on its own (a surprisingly subtle pink-lilac shine) the way I love to wear this is as a topper over a dark stain. Mine is the Maybelline Stain Gloss in Pleasing Plum, which I believe is discontinued but I was able to get an unopened one on eBay. The Revlon Moisture Stain in Parisian Passion is similar.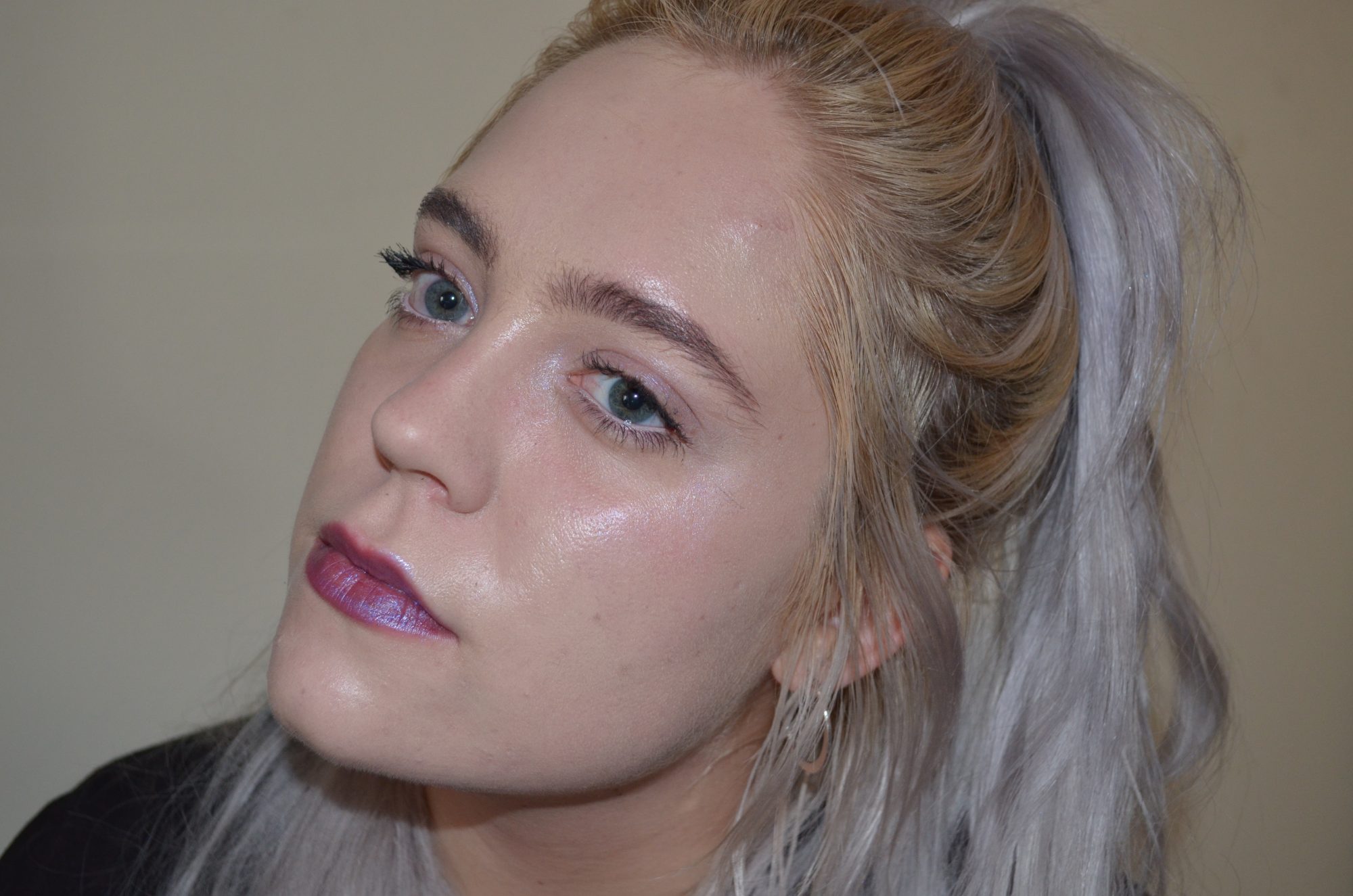 With this, you have a wearable, but certainly perceptible holographically highlighted face.
To push the envelope, however, you can add a powder highlighter over top to intensify everything to the nth degree.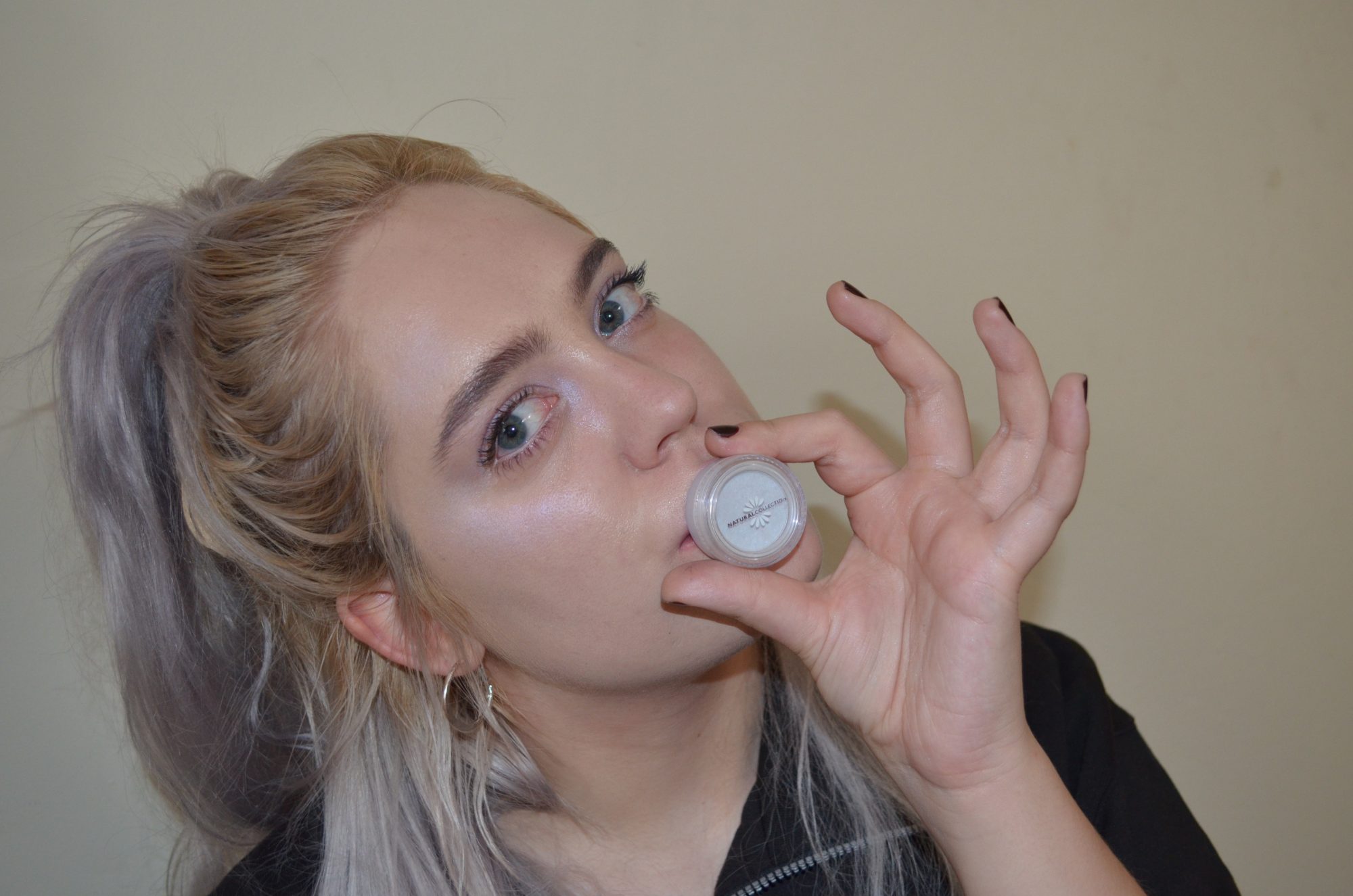 I used a UK drugstore gem — the Natural Collection eyeshadow in Snowstorm. A similar look could be achieved across the pond using NYX's Prismatic Eye Shadow in Frostbite.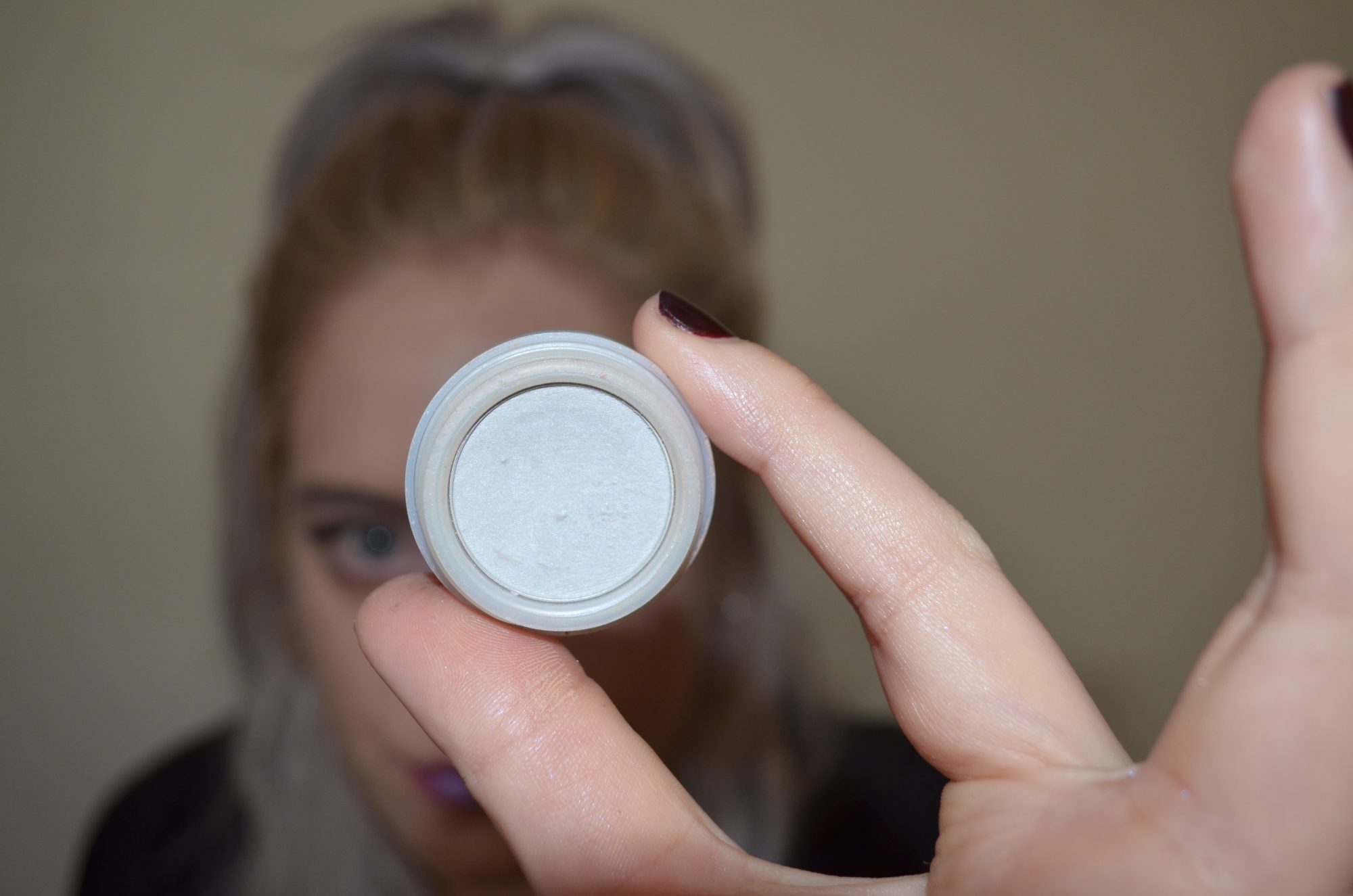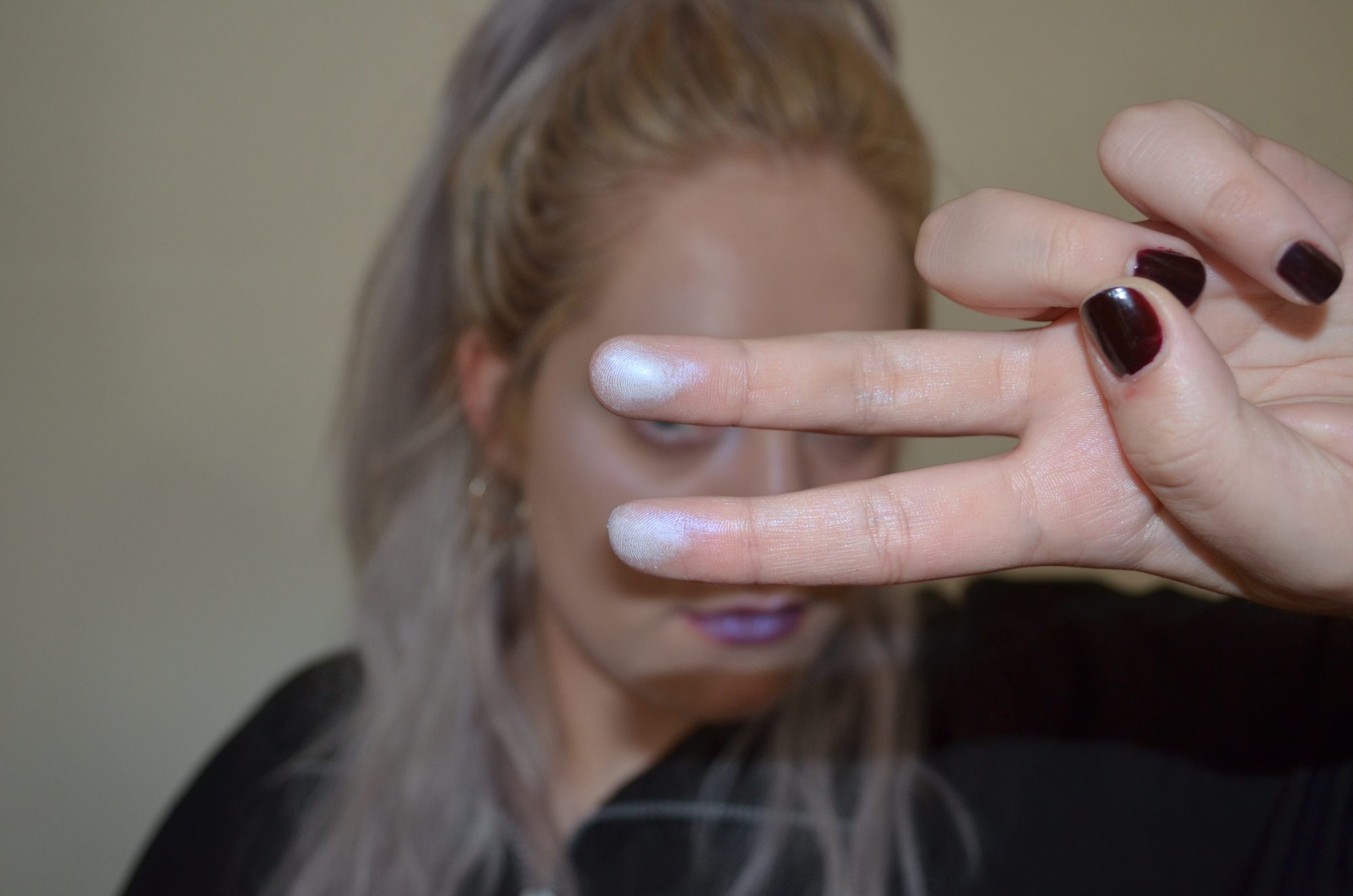 Using a $3 blush brush from ELF, I dusted this in the usual highlighter places (cheekbones, essentially) and all across my eyelids. Then with a finger, I tapped it into my lips, too.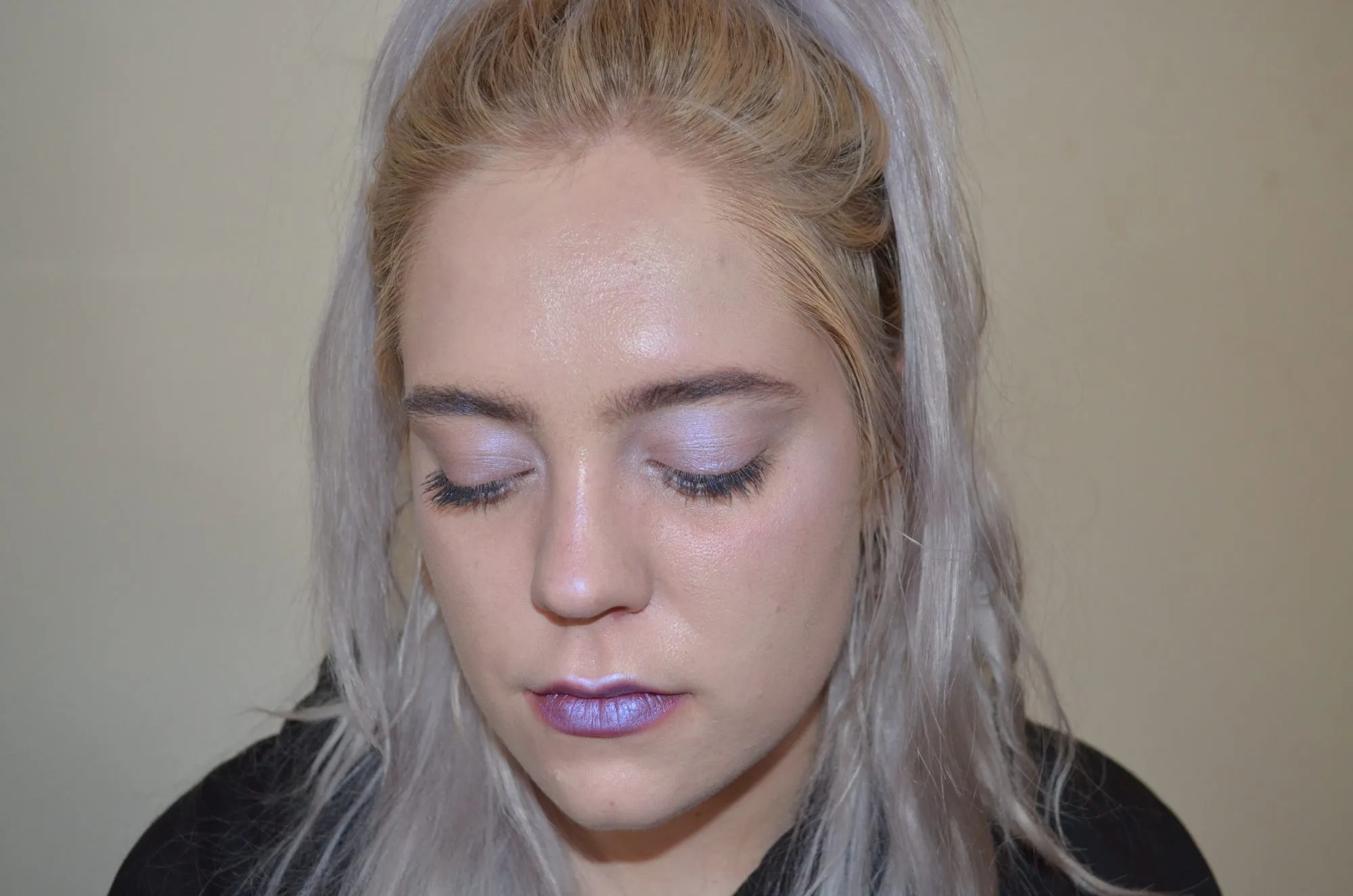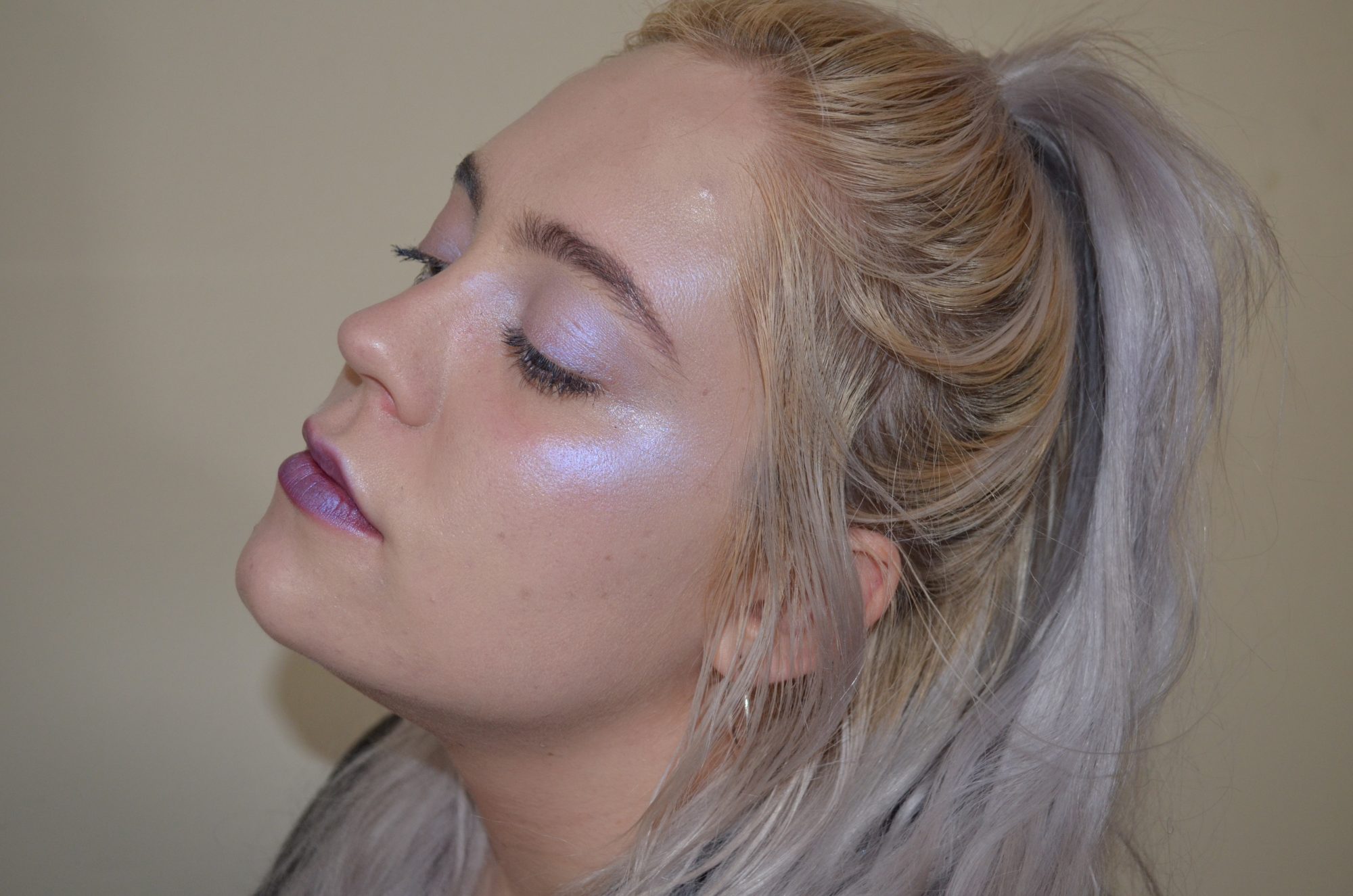 Being an eyeshadow, it is super soft, pigmented and blendable, making it a great multi-purpose face powder, if you want iridescent blue and lilac all over your face — which I can only assume you do.