A new report from Glassdoor ranks the country's best paying jobs, so get thee a six-figure salary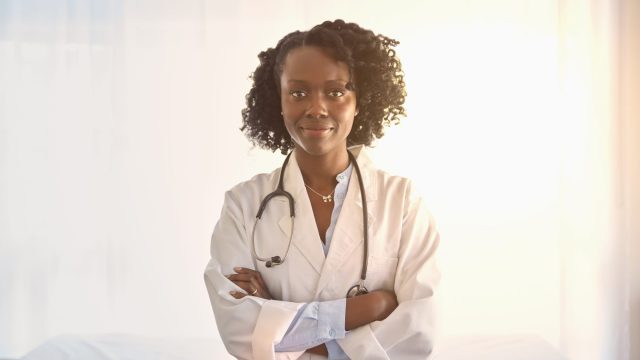 If you're looking to make a career change or are still in school and trying to figure out your path, you might be weighing several factors. For many, work-life balance is important. For some, the most valuable thing is doing a job you're passionate about or are genuinely interested in. And for others, it's all about the money.
Those in the latter group are in luck: Glassdoor recently released a report ranking the highest-paying jobs in America that might help guide your job hunt. Glassdoor's analysts gathered salary reports for job titles from July 1, 2017 to this year, only looking into jobs with more than 100 reported salaries on their site (which explains why we're not seeing any investment bankers or CEOs on the list).
USA Today noted that the majority of the jobs on the list are in technology and require special training—13 of the 25 highest-paying jobs are in the tech industry, which is an increase from 11 jobs in Glassdoor's 2017 report. While tech jobs may dominate in number, it's still health-care professions that top the list with the highest recorded salaries of all.
Of course, a career in medicine typically requires years of (expensive) schooling. But for some of the tech jobs on the list, going a traditional route isn't necessarily needed and a mid-career switch is very possible.
"You can get many of these jobs by attending a coding boot camp or by learning different coding languages," Amanda Stansell, an economic research analyst at Glassdoor, told USA Today.
Here are the top 25 highest-paying jobs in America and their median base salaries, according to Glassdoor:
1. Physician: $195,842
2. Pharmacy Manager: $146,412
3. Pharmacist: $127,120
4. Enterprise Architect: $115,944
5. Corporate Counsel: $115,580
6. Software Development Manager: $108,879
7. Physician Assistant: $108,761
8. Software Engineering Manager: $107,479
9. Nurse Practitioner: $106,962
10. Software Architect: $105,329
11. Engineering Manager: $105,260
12. Applications Development Manager: $104,048
13. Plant Manager: $103,892
14. IT Program Manager: $102,969
15. Solutions Architect: $102,160
16. Financial Planning and Analysis Manager: $102,155
17. Data Architect: $101,900
18. Strategy Manager: $101,754
19. Systems Architect: $100,984
20. Scrum Master: $98,239
21. Consulting Manager: $97,154
22. Attorney: $96,678
23. Cloud Engineer: $96,449
24. Tax Manager: $96,175
25. Data Scientist: $96,116
So what are you waiting for? Go get that money, girl!