The Top 10 Highest Paid Beauty Influencers on Social Media Right Now
These influencers easily make six figures per post.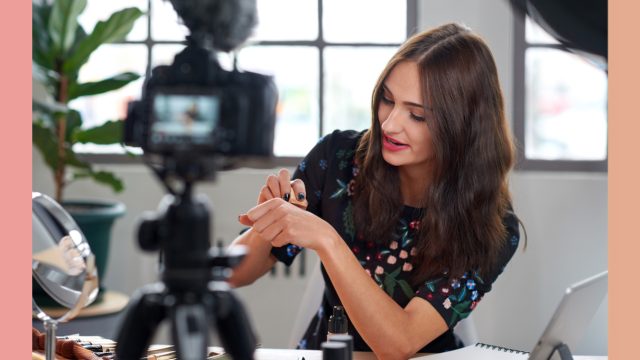 How much can you make as a beauty influencer? If you're lucky, as much as $187,917 for one YouTube post. Damn.
According to a study produced by Cosmetify, beauty influencers are making bank, with some of the highest earners raking in hundreds of thousands of dollars for a single post on social media. The study compiled potential estimates on income from some of the top influencers across Instagram, YouTube and TikTok.
In the lead is Safiya Nygaard, with the highest combined earnings across all social media platforms, with a single post on YouTube estimated to be worth up to $187,917.
RELATED: 30 Best Zodiac Tattoo Ideas
Huda Kattan comes in second as the most successful beauty influencer on Instagram, with each post being worth up to $168,113. James Charles takes third place especially when it comes to TikTok, making up to $35,200 per post.
Beauty influencers offer brands a great way of reaching highly engaged and enthusiastic audiences and are ideal for promoting beauty discount codes, new product ranges and comparing beauty products against one another.
Below are the top ten beauty influencers along with how much they may be earning from sponsored posts.
Combined Social Earning: $196,877
Nygaard is the Beauty Queen of YouTube, creating content for over 9.51 million subscribers. She started out with cheeky videos about strange beauty products, and has since branched out into lifestyle videos, fun fashion trends and shopping tips as well.
Combined Social Earning: $177,216
We have fake eyelash envy for Huda Kattan, who created her own billion-dollar beauty brand in just a few years. You'll find product reviews, beauty tutorials and more on her Instagram feed, which is followed by over 50 million people.
Combined Social Earning: $145,271
"Blend, but don't blend in," is the tagline of this infamous TikTok beauty star. James Charles posts about beauty, make-up routines and style overall, and fans are always entertained with his personality Take a little scroll through his TikTok videos and you'll be in for a good time.
Combined Social Earning: $122,460
Bretman Rock is a master entertainer, harnessing the editing features of TikTok like a boss and making content his 14.4 million followers adore. The Filippino beauty influencer who now lives in Hawaii went viral after posting one of his contouring videos back in 2015.
Combined Social Earning: $99,505
With over 3.55M subscribers on YouTube, Nikita Dragun loves sharing her world of beauty, fashion and the lux life. As a trans woman, she advocates for trans rights and dedicates much of her content to educating others about trans beauty — the good, the challenging and much more.
Combined Social Earning: $98,817
No stranger to the influencer world, Chiara Ferragni began her life as owner of The Blonde Salad blog, where she rose to fame as a lifestyle blogger through content she created on her own. She now focuses on her home and family life, but still sneaks in product reviews every so often.
Combined Social Earning: $90,368
When life gives you makeup, do what Jeffree Star did — become a beauty sensation and start your own line. Fans love how this beauty icon creates interesting content with creative video editing and his candid humor just makes us laugh.
Combined Social Earning: $83,499
Fall into a cotton candy world with Pony (real name Park Hye-min), a South Korean social media star who shares viral beauty tutorials, as well as interesting content about her picturesque life.
Combined Social Earning: $75,608
Orange is Mari Maria's power color. Just look at her social media posts and you'll see why this influencer has made it the official color of her own makeup line, Mari Maria Makeup.
Combined Social Earning: $73,047
Dutch makeup artist and beauty vlogger Nikkie de Jager-Drossaers brings major energy to every post she does. She doesn't go overboard with too many special effects so that the makeup looks themselves get prime focus every time.
Kat is a born and raised New Yorker exploring the world as she writes, eats, and everything in between.
Read more