The three highest-grossing movies of the year were all female-led, so at least 2017 ended on a good note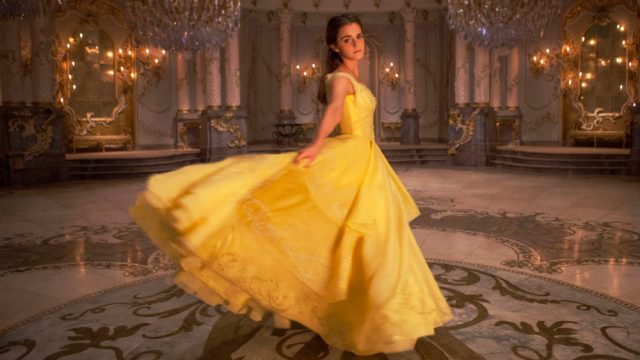 There seemed to be a lot more bad than good that came out of 2017. Between sexual misconduct allegations and the rough political climate, by December we felt emotionally drained and disappointed. But there was a bright spot amongst the upheaval of last year. The three highest-grossing movies of 2017 were all female-led, marking the first time since 1958 that the three highest-grossing movies had women in the lead roles.
It's total domestic gross currently sits at around $531 million, according to Box Office Mojo — and there's more to come. The latest Star Wars installment starred Daisy Ridley as Rey and Carrie Fisher in her final performance as Princess-turned-General Leia. The film featured multiple female leads — all diverse, all strong, and all treated as equals amongst their male (and alien) counterparts.
Disney's live-action remake of Beauty and the Beast starring Emma Watson as Belle slid into second place with more than $504 million.
As pointed out by The Guardian, Watson previously told Vanity Fair that Belle was less of a "passive character" in the remake. The Disney princess was modernized for the 21st century and placed in charge of her own destiny.
Starring Gal Gadot as the badass female superhero, Wonder Woman is also the highest-grossing live-action movie directed by a woman ever. Looking at you, Patty Jenkins.
Joining these three films, amongst the top is Girls Trip. Starring Jada Pinkett Smith, Queen Latifah, and Tiffany Haddish, Girls Trip earned a top comedy spot for last year.
It sounds to us like we are entering a much-needed era of women winning in Hollywood. Let's keep the feminist vibes and female-led highest-grossing movies going in 2018.