The highest-grossing Christmas film of all time is also probably your childhood favorite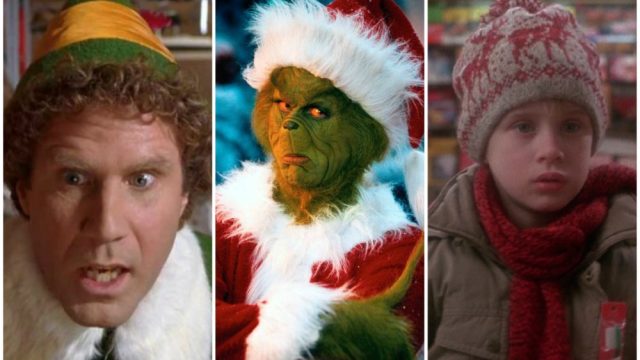 Every year Forbes compiles a list of the highest-grossing Christmas films of all time. Sadly, your favorite made-for-streaming and/or Hallmark holiday movie didn't make the list, because we're only talking studio Christmas films like How the Grinch Stole Christmas, Love Actually, and Elf. Based exclusively on the domestic box office, one iconic '90s holiday film tops the list year after year: Home Alone.
Forbes compiled the top 25 highest-grossing Christmas films without adjusting for inflation, and Home Alone has made $285.76 million at the domestic box office since its debut in 1990. No matter how many new Christmas films are released each year, Home Alone continues to dominate. The sequel Home Alone 2: Lost In New York made $173.59 million when it came out in 1992 and is the fifth highest-grossing Christmas film on the same list.
Fun fact: Home Alone was also the highest-grossing live-action comedy film of all time at the domestic box office until The Hangover Part II unseated it in 2011.
For reference, the top five films on the list are:
5. Home Alone 2: Lost In New York (1992)
Final Box Office: $173.59 million
4. The Polar Express (2004)
Final Box Office: $183.37 million
3. Dr. Seuss' The Grinch (2018)
Box Office: $239.288 (as of 12/16/18)
2. How the Grinch Stole Christmas (2000)
Final Box Office: $260.04 million
1. Home Alone (1990)
Final Box Office: $285.76 million
Based on how well the new Dr. Suess' The Grinch is doing at the box office, there's a good chance it could unseat Home Alone soon. However, when it comes to the most-beloved film in our '90s-loving hearts, nothing will beat the Macaulay Culkin classic.