This high school student's shirt got her banned from graduation because you could see her shoulders — seriously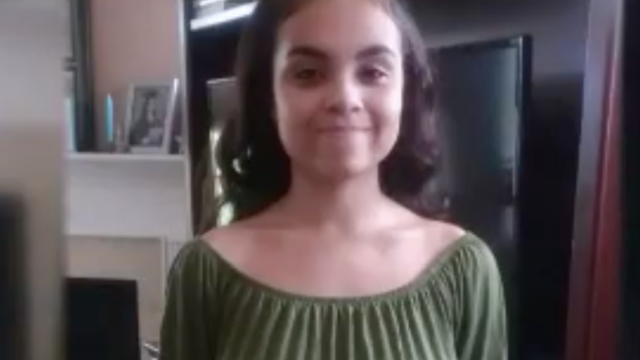 A North Carolina high school student – with a 4.4 GPA – will not be able to walk at graduation and may lose her university scholarships because a somewhat-off-the-shoulder-top violated her school's dress code. Summer, a senior at Hickory Ridge High School in Harrisburg, North Carolina, was suspended for two weeks and banned from her graduation ceremony after wearing the shirt, which featured a wide neckline that revealed her collarbones.
According to Summer, she was sitting in the cafeteria when the school principal came to inform her that her shirt violated dress code.
Summer then borrowed a jacket from a friend, zipping it up so no part her shoulders were visible.
The teen told WCNC reporters that the principal was unsatisfied and asked her to come with her to change, which is when Summer called her mother and asked not to be brought anywhere unless her mother was on the phone.
"I completely understand why a dress code is put into place but I feel like after I put on that jacket it should have been subdued," Summer told NBC Charlotte.
NBC Charlotte reports that Summer was then suspended and banned from participating in graduation. She believes her principal may still expel her, threatening her scholarships to colleges for the fall.
"It's just sad because I worked so hard for four years to walk across that stage, she said. "We have drug dealers walking across that stage, we have sex offenders walking across that stage and then the 4.4 [student] who showed her shoulders can't.
Can we all collectively agree that policing girls about their shoulders needs to stop?