The cast of 'High School Musical' reunited for the movie's 10th (yes, really) anniversary
Can you believe that High School Musical is 10 years old?! Seriously, where has the time gone? It feels like just yesterday that we were all falling for the super cute story of Troy and Gabriella (and singing along, obviously). But alas, time passes quicker than ever, and we can take solace in the fact that the cast reunited to celebrate a decade (!!!) since the film was released. Squee!
Vanessa Hudgens, Ashley Tisdale, Lucas Grabeel, Corbin Bleu and Monique Coleman all met up and taped "nostalgic interstitial segments" at a high school gym in suburban Los Angeles yesterday. And during a special telecast of the movie on the Disney Channel this Wednesday, January 20, we'll be able to see the cast back together!
In a very Chandler Bing-like move, Zac Efron wasn't there. . . sad face. The reunion conflicted with the promotion of his new movie, Dirty Grandpa. BUT he'll be joining the telecast in a pre-taped message to us HSM fans.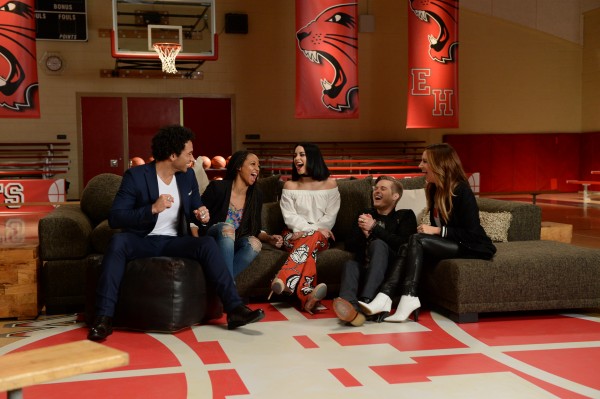 "Seeing the cast of High School Musical back together again reaffirms what made it special 10 years ago. It's their optimism, their dedication and their extraordinary talent — as a group — that made this such an exceptional movie and cultural phenomenon," Gary Marsh, President and Chief Creative Officer, Disney Channels Worldwide, said in a statement.
"Ten years later, the movie continues to delight audiences around the globe, not just for its memorable song and dance numbers, but for its universal themes that continue to resonate with fans everywhere — express yourself, believe in yourself and always follow your dreams."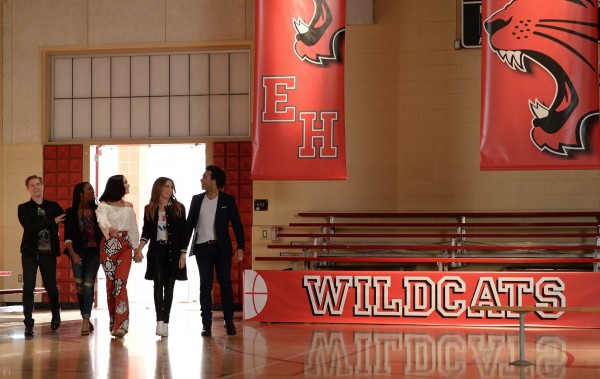 As if that's not enough, the cast was also interviewed by Radio Disney's Ernie D. The interview will be aired the next day, January 21, during a "Radio Disney Insider" on the Disney Channel. The movie and its sequel, High School Musical 2, will be played again on Thursday and on Sunday, Jan. 24, just in case you miss it, because the world is a wonderful place.
(Images via Walt Disney Company.)