There's going to be a "High School Musical" parody and Disney is totally on board with it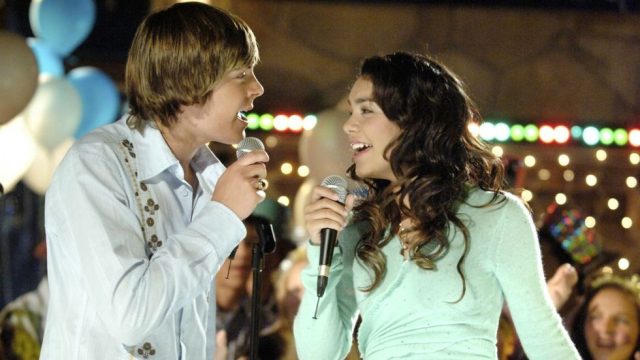 It's hard to believe that 10 years ago we were watching Disney's High School Musical for the first time. Since then, the movie has only become even more iconic, with concerts, sequels, and even Bad Lip Readings — that YouTube channel that hilariously dubs over famous movie scenes with other dialogue it looks like the characters could be saying. On July 11th, the parody is being taken to the next level with a half-hour Bad Lip Reading special airing on Disney XD, according to Vanity Fair.
This Disney-approved Bad Lip Reading version of "High School Music" takes the original concept of bad lip reading with incorrect dubs (for instance, Troy's name is "Chorky" and Gabriella's is "Lumpkinella"), but adds some more traditional parody with brief narration when lips can't be seen that makes fun of other aspects of the movie as well.
Disney has given the world a sneak peak of Monday's special by posting some clips on YouTube. First, there's the iconic New Year's Eve scene, where "Chorky" says things like, "Heyyy, I love good nursery rhymes, and I just happen to be here! Ooookay!" https://www.youtube.com/watch?v=
There's also a quick clip from "Status Quo" where the once-rapper now professes her love for burping: https://www.youtube.com/watch?v=
We're thrilled Disney has a sense of humor about their iconic hit, and why shouldn't they? High School Musical 4 is currently in the casting stages, AKA there definitely isn't a shortage of love for the franchise, so why not bring a little laughter into the mix while we wait? We can't wait to see what Chorky and Lumpkinella get up to next week!