This girl was literally banned from her prom because of a poem she wrote about race in America, and EVERYONE should hear it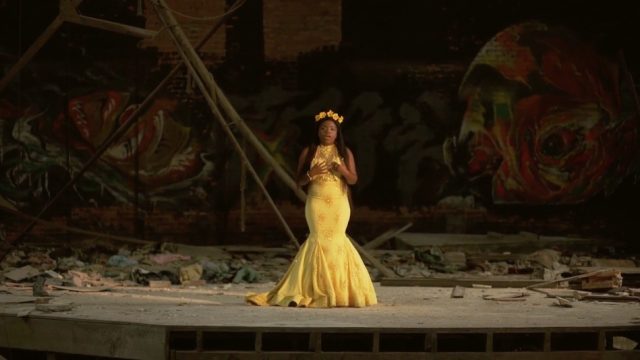 Prom is supposed to be a moment of celebration. It's a chance to let loose, reminisce about the years gone by, and dance until you can't feel your feet. But earlier this year, that special experience was stripped from Taiylar Ball — a senior from Homewood Flossmore High School in Illinois — simply because she recited a five-minute original poem called "Dear Black Girls" at her school talent show.
The empowering poem delved into Ball's struggles and triumphs as a black woman in America, and served as a message to all women of color who may be feeling self-doubt or unwelcome in a society that still seems to value people based on the color of their skin. The poem included the n-word, which school administrators immediately jumped on as "inappropriate." They didn't care that the word was used in a larger context (specifically to challenge race-based stereotypes), and instead punished Ball for her creative self-expression.
But there's good news in this deeply upsetting story: We get to experience this poem read by Ball herself in a beautiful visual presentation.
"You will never understand how it feels to walk this earth as a black woman. Do you know how it feels to be hated for the best part of you? The world don't love us. We don't love us. No one loves us. The beauties, the curses, and the burdens. I am writing the black woman burden," she says in the video.
Ball's poem is raw and cuts right to the bone, and we love that she's been given a platform to finally let her voice be heard.
Hopefully this poem will reach more ears and open more hearts and minds than it ever possibly could have before, making Ball's infuriating and unjust punishment worth it in the long run.
We also can't wait to see what Ball does next. She's clearly a creative force to be reckoned with, and we expect so many good things from this talented young woman.