A group of teenage boys "ranked" their female peers by appearance—and these girls were not having it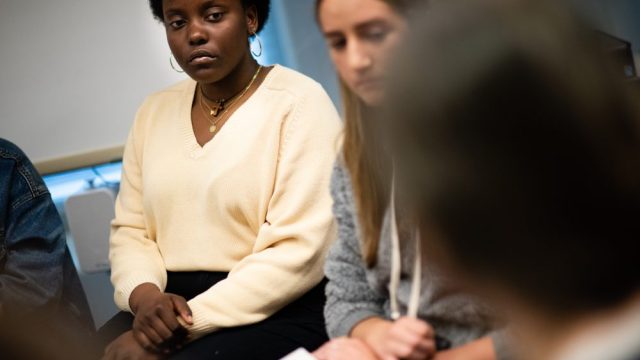 Unfortunately, the objectification of women and girls is a tale as old as time—and it starts early. Teenage girls are routinely body-shamed, bullied, and judged for their appearances, often by their male peers. But the The Washington Post reports that when a group of senior girls at Bethesda-Chevy Chase High School in Maryland learned of a list ranking them by appearance, they were quick to take a stand.
According to the Post, a group of senior boys at the school created the list more than a year ago, but the girls learned about it in early March. Justifiably upset, the girls told a school administrator about it.
"It was the last straw, for us girls, of this 'boys will be boys' culture," one of the students, Yasmin Behbehani told the Post. "We're the generation that is going to make a change."
However, after the girls reported the list, they learned that only one of the boys involved was punished. He had been given in-school suspension, which wouldn't show up on his permanent record. In response, about 40 female students gathered in the assistant principal's office where they said they "should be able to learn in an environment without the constant presence of objectification and misogyny." Their action led to a March 8th meeting with all 80 students in their program, where female students were able to discuss how the list made them feel. In the end, the boy who created it apologized.
Bethesda Beat reports that Bethesda-Chevy Chase High School students are currently preparing a pop-up museum on "cultural toxicity," which will contain several exhibits about the list. Their museum will be open for three days starting on April 26th.
We love that these young women are taking a stand and calling out misogyny when they see it. This gives us so much hope for the future.