High-heeled Crocs exist, and we don't know how to feel about it
We are all about fashion experimentation and unique style, but how do we know that we, collectively, as a society, have crossed the line? High-heeled Crocs exist, and we're not sure how to feel about it.
There's no denying that Crocs are a mainstay of American fashion. Everyone from kids to adults wears the vibrant-colored shoes, so no matter how you might feel about the divisive clog, it's here to stay. The arrival of a high-heeled option means that Crocs fans can hold onto the comfort they've come to love while taking their look to new heights (literally).
We didn't think the world could get any more confusing after we found out that Balenciaga created platform Crocs, but consider us officially shooketh now that there's a high-heeled version. While the Balenciaga platforms have a bit more pizzazz than the heels, they do come with a hefty price tag. We're talking $850 for the shoes. Crocs' version is $55.
If you can believe it, the Crocs Cyprus V high heels are currently sold out on the brand's website.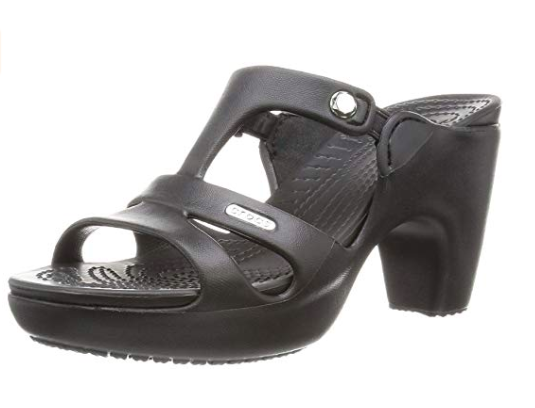 But while you can't get them on the Crocs site, they do appear to be available on Amazon. A word to the wise, however: These are not from a verified seller, so you must purchase at your own risk.
If you're feeling down to splurge, you can always shop the Balenciaga version.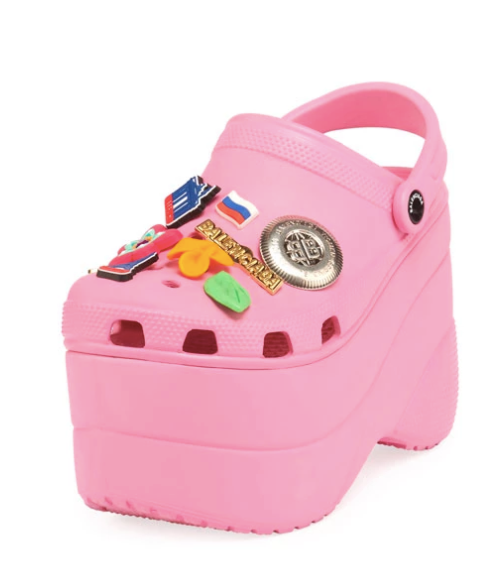 At the very least, they're sure to make a dramatic statement.