Never forget Taylor Swift and Tom Hiddleston's first dance at the Met Gala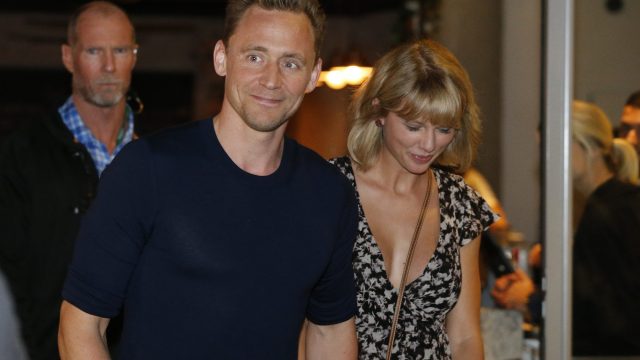 Back when everything was beautiful and nothing hurt, Tom Hiddleston and Taylor Swift danced together at the Met Gala. It was May 2nd, 2016.
Now, amid talk that the couple, livingly dubbed Hiddleswift for the past few months, have split, it's time to take a quick trip down memory lane and revisit this precious moment, a mere 127 days ago.
Back then, we were so young. Back then, we still believed in true love (also, because at the time, Taylor was still linked to then-boyfriend, Calvin Harris, and we all know how that fairytale ended). Back then, when we saw them boogie down, we were like "OMGOSH, wouldn't they be so cute together??" WELL FRIENDS, BE CAREFUL WHAT YOU WISH FOR. 
The dancing, on both of their parts, was spot on. At the time, we were pretty convinced that with his sweet moves, Tom totally had a spot as one of Taylor's backup dancers, for whatever dance anthem comes next after "Shake It Off."
false
It was such a perfect, pure moment, and we will never ever forget it. We'll also never forget all the cute moments these two had over the past few months, from the I ❤️ TS shirts, to Tom adorably gushing about his new girl, to everything. We'll never forget you, Hiddleswift.
And in case you're wondering, right now, yes, they're still both following the other on Instagram. [whispers] For now. [sobs]