Hi Wildflower is the ethical beauty line that sees flowers as the ultimate muse
In a world that can very often feel chaotic and overwhelming, the sight of wildflowers can remind us that there's still beauty in the chaos. For Tanwi Nandini Islam, the founder of natural botanical line Hi Wildflower, this sentiment is more than true. Inspired by nature and its bounty of colors, as well as her homes, Brooklyn and Bangladesh, Tanwi has taken some of nature's most striking hues and translated them into makeup.
A novelist by trade, Tanwi is expressing her penchant for storytelling by crafting cosmetics that paint their own picture. We talked to Tanwi about where she draws her inspiration, her go-to makeup, and about why she chose to make her line ethically.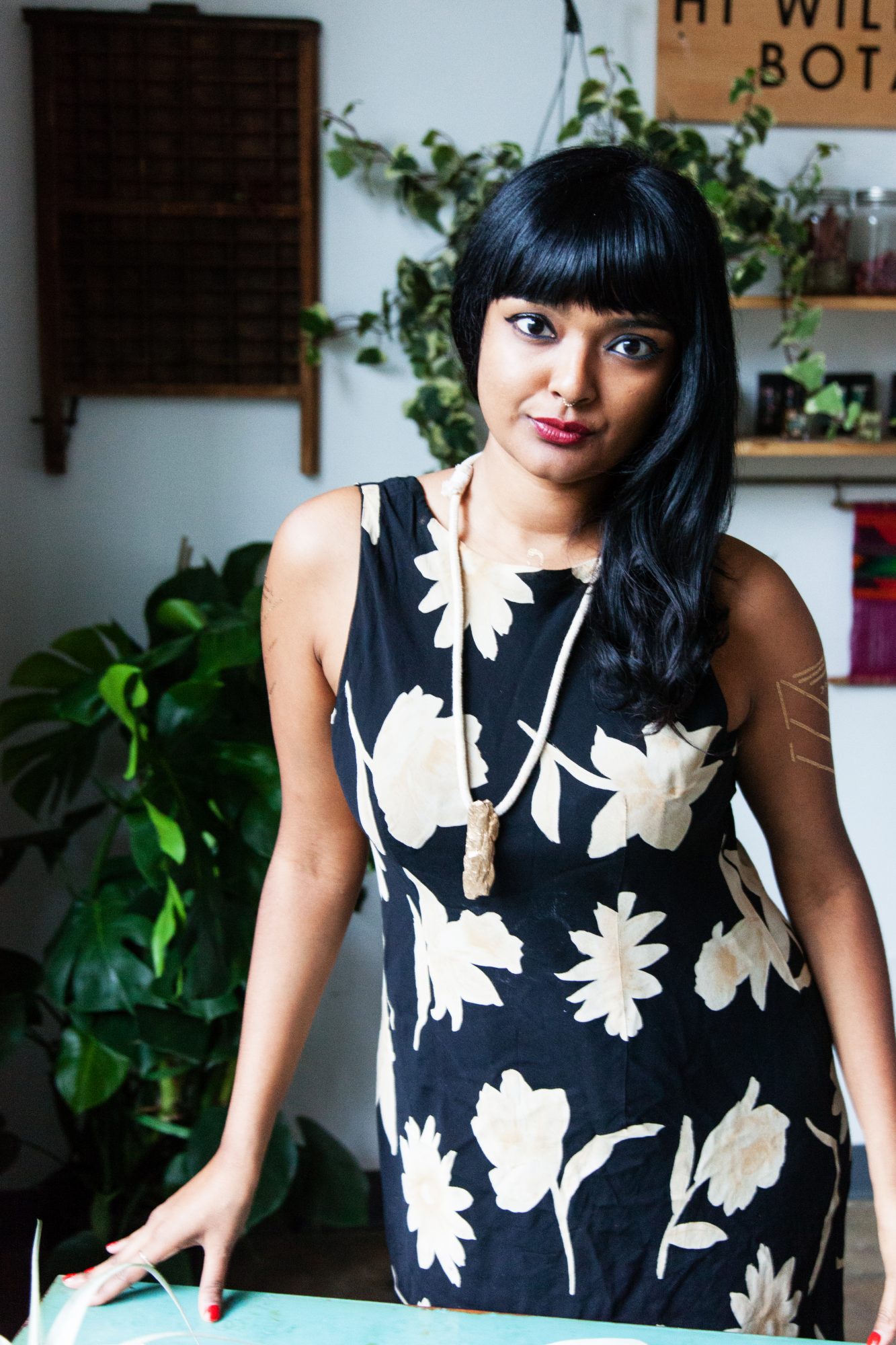 HelloGiggles (HG): Can you tell us a little bit about how Hi Wildflower began? What sparked this journey?
Hi Wildflower (HW): Hi Wildflower is a culmination of my travels and experiences, but was also born out of the heartache and chaos of being unemployed for two years as I was finishing up my first novel. I had several odd jobs during this time, freelancing as often as I would get hired, but I knew that my work experience in the nonprofit youth education world would make it nearly impossible for me to get a job in either the media or beauty world. So, I started Hi Wildflower as a blog with my sister Promiti, and we began crafting content focused on culture, feminism, and flowers. Around the same time, I started experimenting with making botanical perfumes, and so, the two converged into the brand I have today.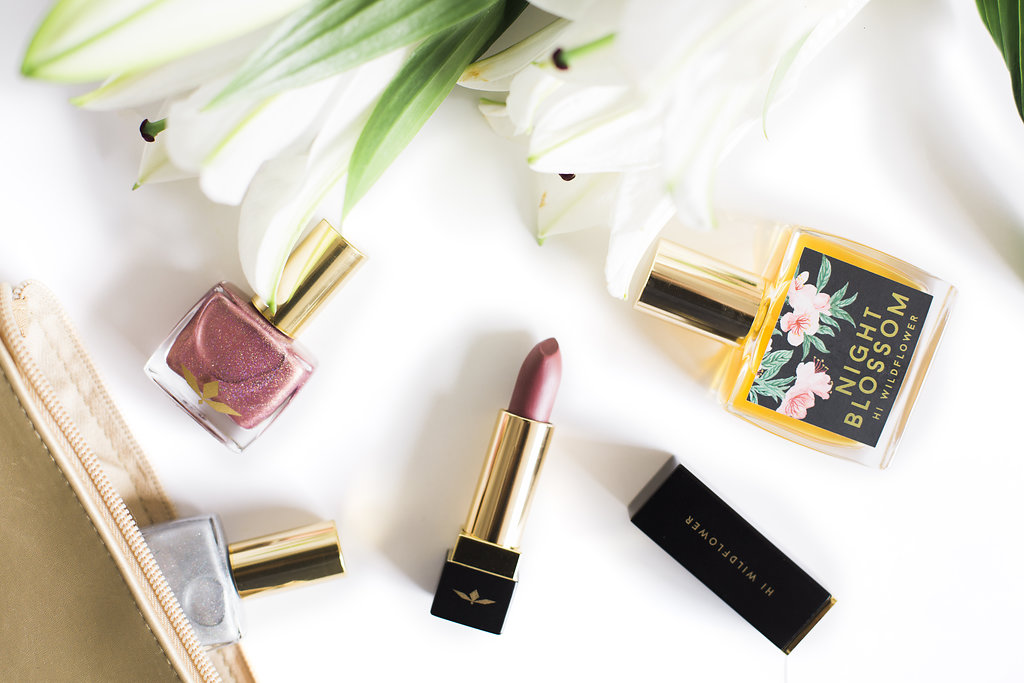 HG: You're a novelist by trade. How does this play into the creation of your products for Hi Wildflower?
HW: All of these stories and beautiful words that compose the entire Hi Wildflower collection are my musings as a novelist. Obviously there is a separation; writing is a place I consider much more difficult and much more sacred than any business I create. But Hi Wildflower is a way to create tactile objects that can be sensually experienced — something words on a page can never do. So, I like to think of the products as sensory experiences that bring to life the worlds I want to create in fiction.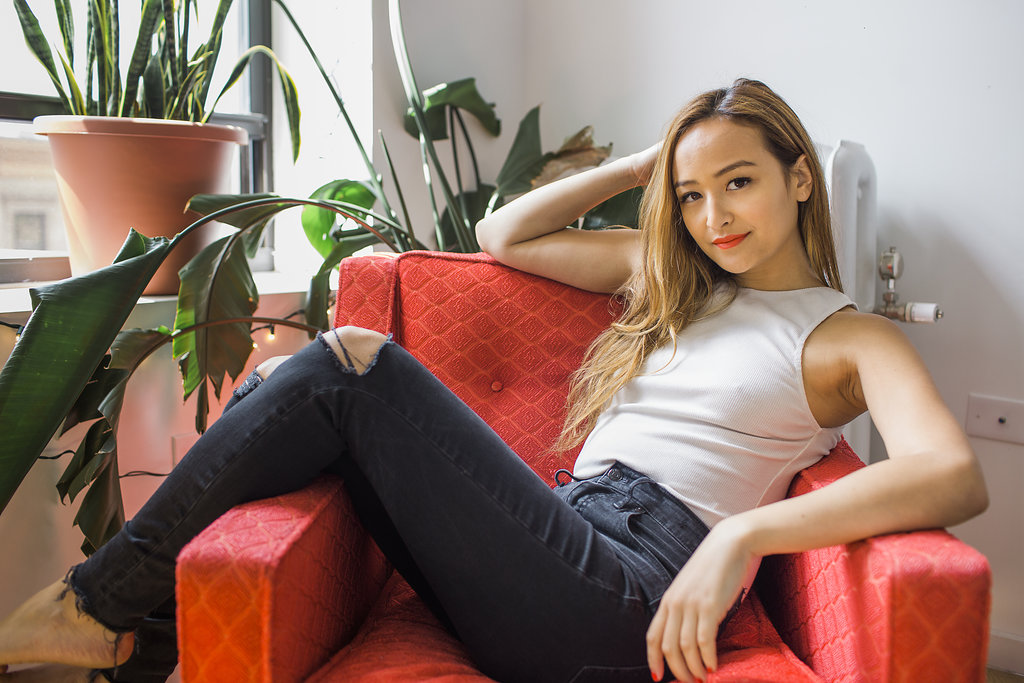 HG: Your shades are inspired by wildflowers, which is amazing! Can you tell us a bit more about how nature serves as your muse?
HW: Living in the city means that those glimmers of nature, whether at a man-made park or in the form of a burst of yarrow growing out of the sidewalk, becomes fascinating. I love how wildflowers grow everywhere, free, unencumbered by space — they are tenacious forces of nature that are a wonderful metaphor for how I want to live.
HG: Why is it important for your products to be sustainable and ethically sourced?
HW: It's important to me that everything is made from materials that don't hurt human beings or animals. Yet, I think it's a misnomer to say "this is sustainable" — and I don't focus my brand's position in that way because the sheer amount of bubble wrap, cardboard, tape, and candle wax I go through means that there is an eventual environmental effect that's happening. This is one of my areas I constantly try to better — how can I save resources and reuse them? How can I make my imprint on the planet less violating?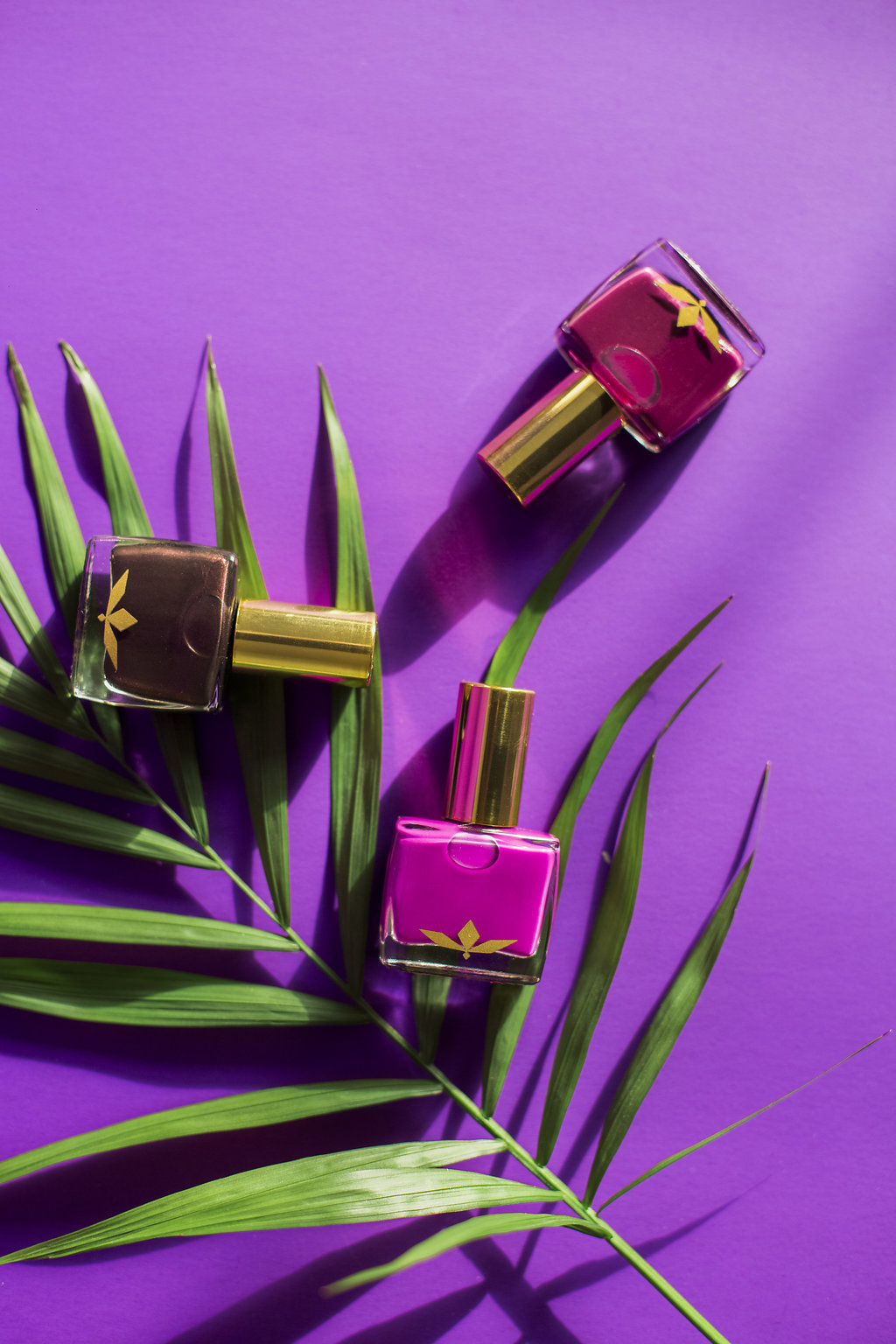 HG: What's your go-to makeup look?
HW: I must have: NARS Radiant Tinted Moisturizer in Malaga along with the bronzer in Laguna; liquid black eyeliner (Hi Wildflower Day & Night Eyeliner); and lipstick (Hi Wildflower Mala Botanical Matte Lipstick).
HG: Do you have a favorite product from the line?
HW: I love all my lipstick colors, but right now, my absolute favorite is SHONA, the 24K gold that is so luscious and that is miraculously a nude on various skin tones, from light to deep.
HG: How do you hope the people wearing your products feel?
HW: I want people to feel confident, beautiful, and fierce in these colors. They're not exactly for a barely-there look, although there are a few colors (Amber Dusk, Mexican Malva, and Black Datura) that function as nudes. I want folks to feel like they're nourishing their lips with botanical waxes, butters, and oils, while also feeling awesome that they don't have to reapply every half-hour — the colors last for a very long time!
HG: How does your home of Brooklyn, and Bangladesh, influence you?
HW: The landscape and olfactory scents I've encountered in my travels and in my day-to-day life are constant inspirations for my work. Where we live influences us, for better or for worse. I don't think I could live in Bangladesh, because of the intensity of living among people who live crowded among one another, and similarly, the branding of Brooklyn (which I am exhausted by) makes it hard to imagine living here forever, too. So I think in many ways, the ways I find nooks of solace and wonder in both of those homes is where I imagine my stories and scents.