Here's why Katie Holmes doesn't think a "Dawson's Creek" reunion is in her future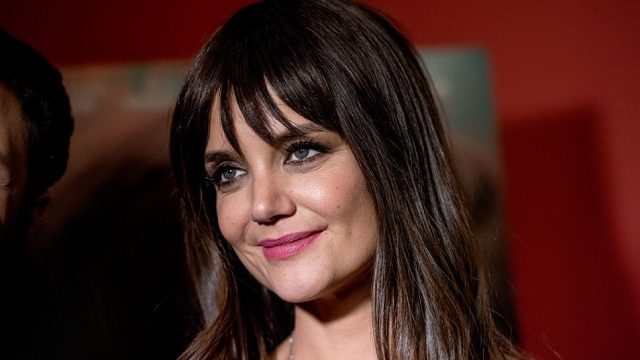 First she gets bangs, then she goes and breaks our heart. In a recent radio interview with SiriusXM's Just Jenny Show, Katie Holmes admitted a Dawson's Creek reunion was unlikely among her and her past castmates.
Of course, it's not necessarily due to lack of interest, at least on her part. Instead, it has to do with time, age, and respect for the past.
"I don't think we're going to do a reunion...We did grow up, but we see each other every now and then," Holmes said. "I think that the charm of the show was Kevin Williamson's writing and it was of that time and it gave teenagers this voice. It was a very, very special time — a special show and I loved every minute of it."
While Holmes definitely spoke sweetly about the show, it's a shame that she's pretty much shrugged off the possibility. Because, y'know, Dawson's Creek was pretty life-changing.
Also, selfishly, we'd love to see Joshua Jackson, James Van Der Beek, Katie Holmes, and Michelle Williams reunite.
 Speaking of, two of them did reunite the other day, and while it was incredible, it reminded us of how much we wanted everybody there. Williams and Van der Beek were spotted chatting at Jeff Bezos and Matt Damon's "Manchester By The Sea" Holiday Party a few days ago, and both of them looked incredible.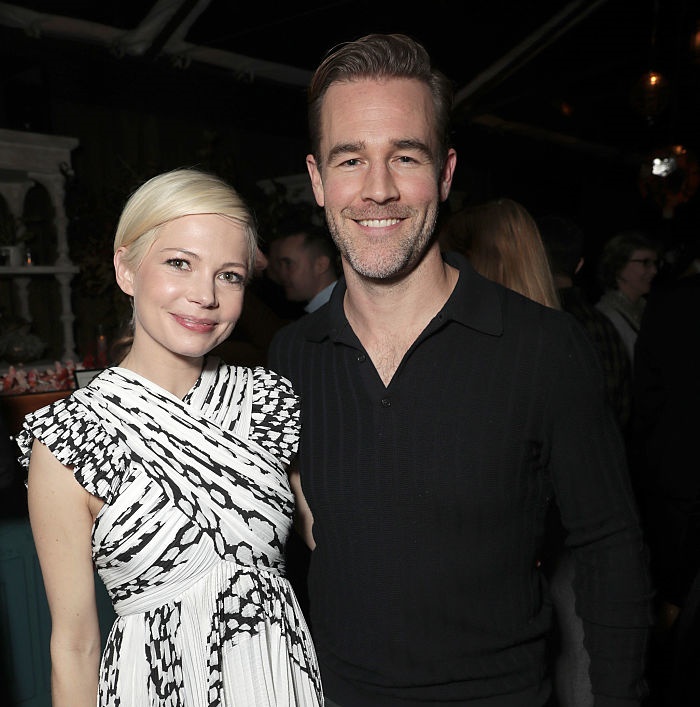 Of course, both of their careers have successfully continued on since Dawson's Creek ended — especially the career of Williams.
While Holmes made it seem like fans should give up hope, we think that since everyone presumably ended on good terms, our dreams might not be totally dead just yet. Perhaps with time, someone could organize something — if not a new episode, or Netflix revival (since hey, it worked for Gilmore Girls) maybe just a Q&A session together, or some type of event. Never say never.