Here's which drugstore lipstick you should rock, based on your zodiac sign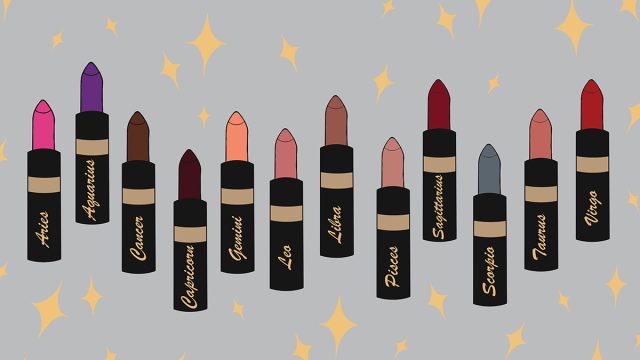 There's no denying the power of a good lipstick, especially if it's of the affordable yet glorious drugstore lipstick variety. Simply swipe on some color and you can automatically feel the fierce war paint working its way into your aura. The trickiest part about the world of lipstick is that there are so many beautiful colors to choose from. Where to start!? Thankfully, you can turn to your natal chart to figure out what shade suits you the best. Whether you're a feisty Aries or a laid-back Libra, these shades are sure to complement you.
If you want to get even more in depth with the new age beauty vibe, check out where Venus is in your birth chart and use that for this guide. Venus rules over beauty and adornment, and dressing for her may just be the trick to feeling like the Goddess you are.
We consulted with astrologer extraordinaire Amelia Quint of The Midheaven on what lipsticks are perfect for your sign. So rest assured that the stars are working in your favor to help you glow.
1Capricorn (December 22-January 19)
Oh Capricorn, you're the old school beauty of the Zodiac and you know it. You feel the best when you have a dark, oxblood shade on your lips. Pair with a classic cat-eye and some vintage-style curls for the full look, or simply swipe on some mascara for a laid-back glamour that's sure to stun. And don't forget, lipstick is suppose to be fun! You may be set in your ways but you do remember what fun is, right? Right.
2Aquarius (January 20-February 18)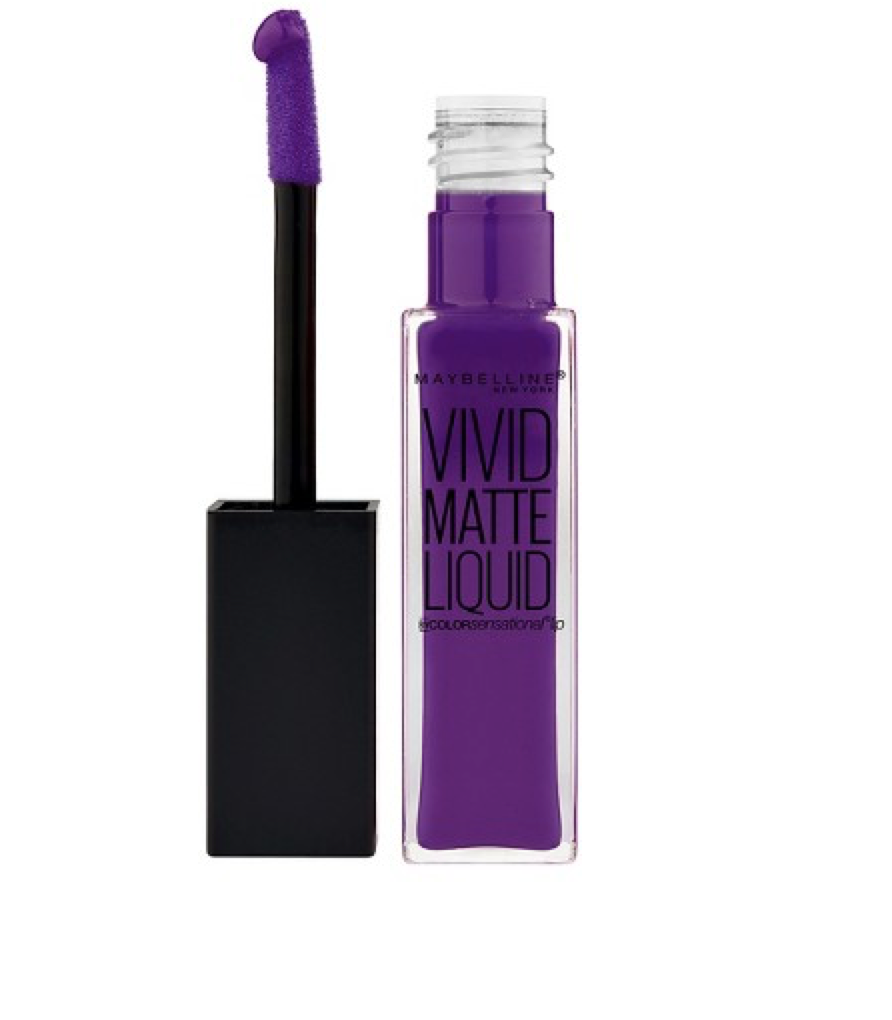 Aquarius, you're not the rebel of the Zodiac for nothing. You probably have every lipstick shade under the sun, but nothing makes you feel quite like yourself like a bold, brash color. Although other signs would probably try and play this vivid shade down, you're a more is more kinda gal. So go ahead, add some white eyeliner or matching violet eyeshadow to complete your look. You can pull off anything, after all.
3Pisces (February 19-March 20)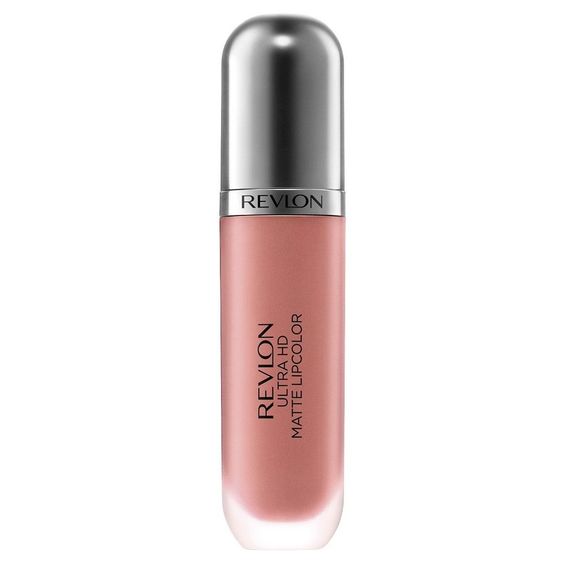 The most psychic of the Zodiac signs, Pisces can be all ~head in the clouds~. You need a lipstick shade as ethereal as you, so why not try a soft mauve shade that's low maintenance, but still pigmented? Pair with mascara in deep ocean hues and iridescent highlighter for extra Pisces vibes. We know you can be indecisive, but we've already done half the work picking this shade out for you!
4Aries (March 21-April 19)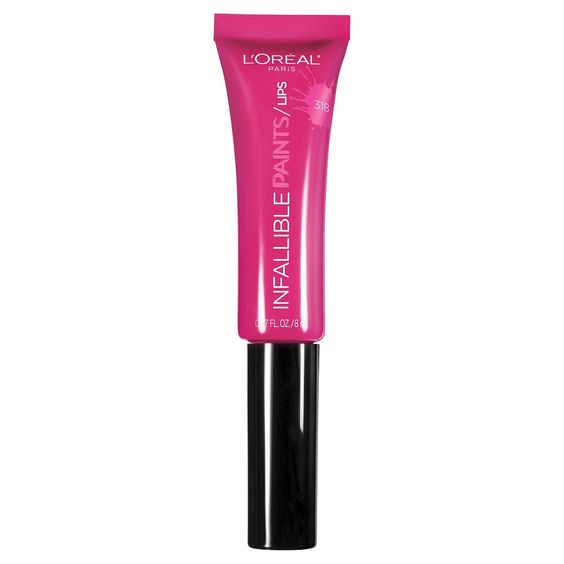 Your hot temper may make you "too much" for some people, but we like to think that's the perfect excuse to wear the brightest pink lip possible. Hello, this fuchsia shade was meant for your fiery lips! This ultra pigmented lip paint is sure to leave you feeling yourself, and we know how much you love that. Try it out with a smokey eye if you're feeling extra feisty, or a bold cat-eye — if that's more your thing. But be warned, this is not a lipstick to be timid in.
5Taurus (April 20-May 20)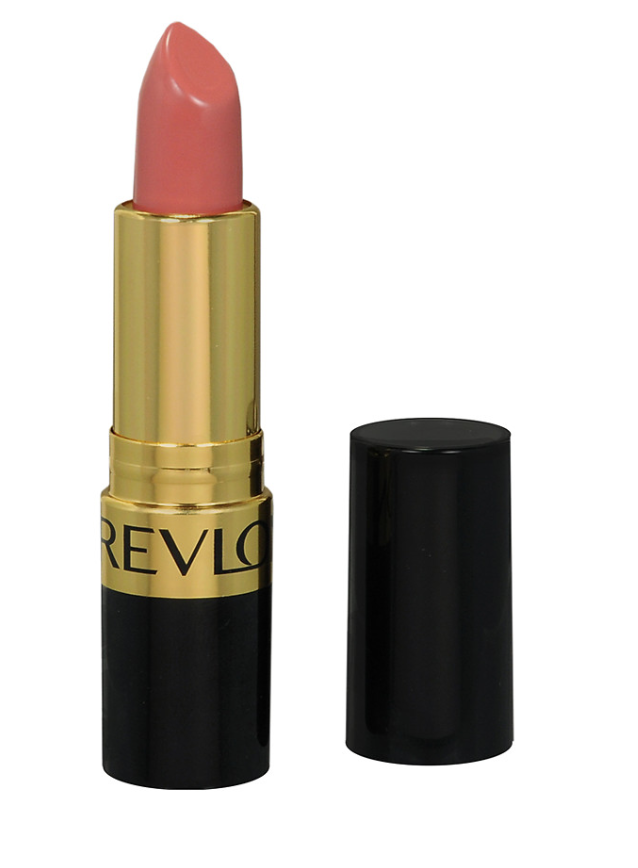 Welcome to the earthy mama club, Taurus. We know you appreciate a good neutral, and this just may be your shade. This rosy pink goes on slightly glossy, helping add dimension so you can shine without feeling like everyone is staring at you. Some may deem you stubborn, but we think you just know what you like. And although you do appreciate a nice oxblood now and again, coming back to a tried-and-true nude just feels so good. And for under $10, you can have your cake and eat it too, just make sure to reapply your lipstick when you're done.
6Gemini (May 21-June 20)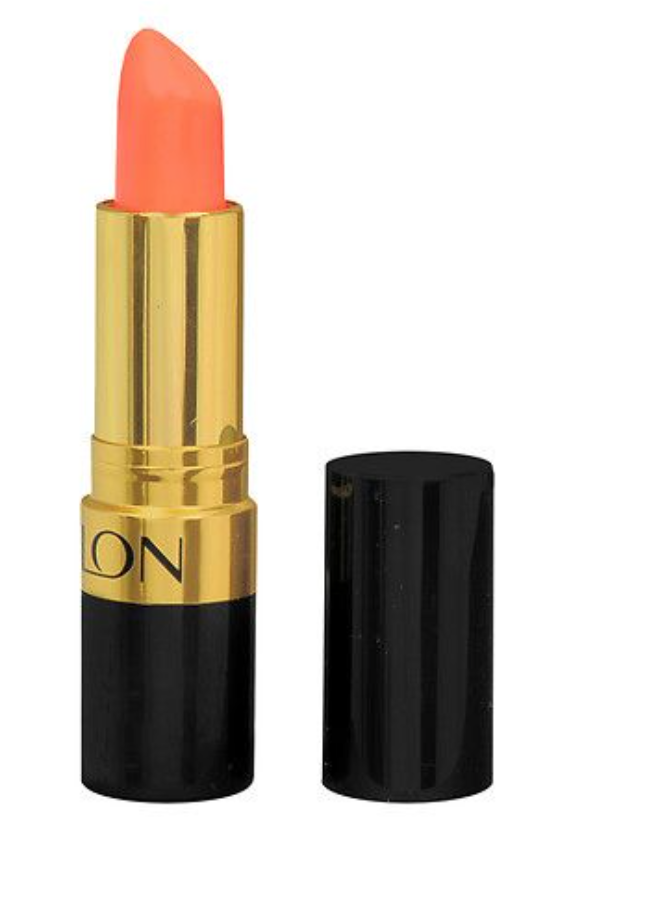 When you're in the mood to turn heads, you're really in the mood to turn heads. But in true Gemini fashion, you still like to do things on your own terms. This coral shade is the perfect medium between your go-to neutral and your favorite red-orange. Appropriately called "Siren," this shade is sure to make you sing and enjoy the spotlight. You may play coy, but we know you love to be seen. So go for it big time, and you can thank us later.
7Cancer (June 21-July 22)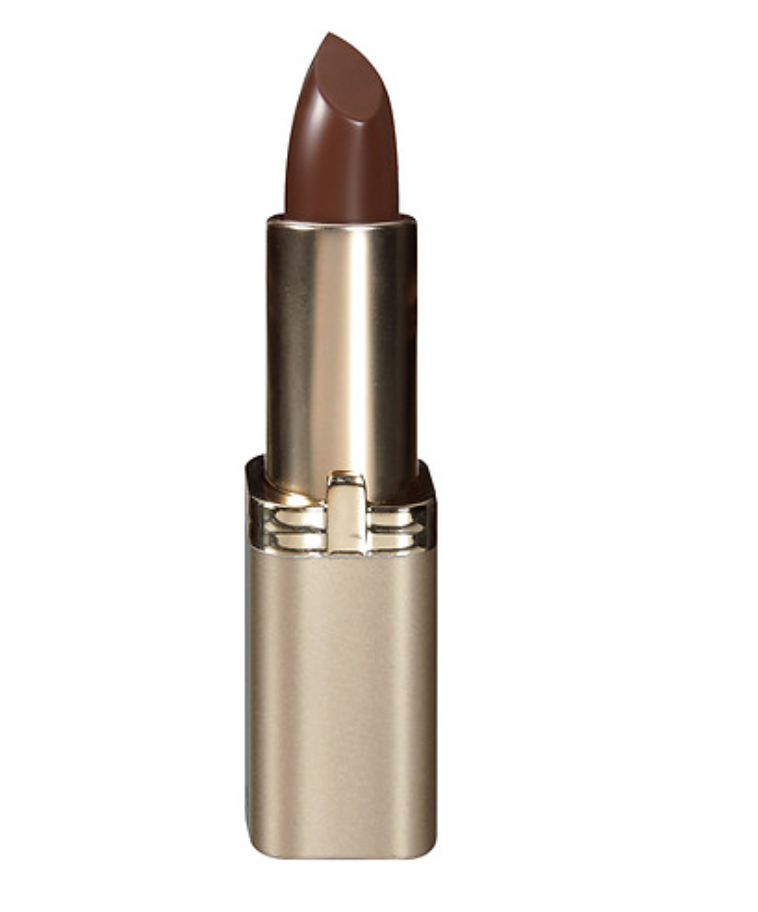 The most emotional of the Zodiac, we know how much you love to feel your feelings, Cancer. Sometimes you just want to literally wear your heart on your sleeve, and that's why this deep chocolate brown is sure to thrill you. Take it back to the '90s with some brown eyeliner smudged at your waterline and don't forget the waterproof mascara. This hue is as sweet as cake, and we know it will be even sweeter when you swipe it on.
8Leo (July 23-Aug 22)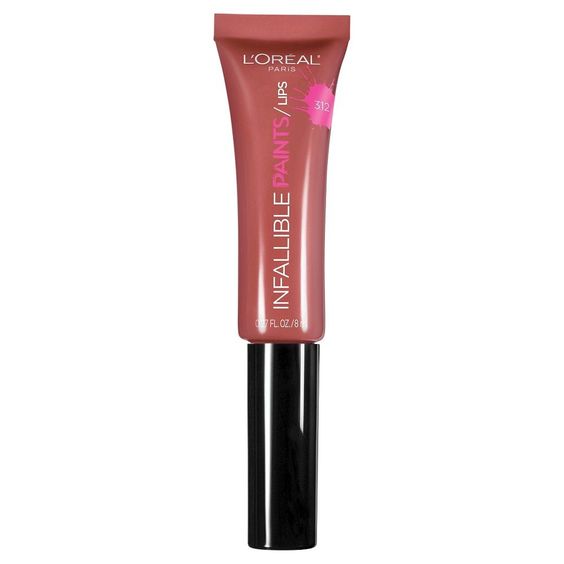 Queen Leos love to be in the spotlight, and you need a lipstick that will help bring attention to you without overpowering you. That's why this rosy shade is the perfect toned-down, Barbie pink to help you feel like the glamazon you are. Pair with a shimmering eyelid and the sweetest flick of a cat-eye, or go fully regal and wear falsies and blush to really turn heads. Being the center of attention comes naturally to you, but thankfully this lipstick is sure to keep up.
9Virgo (August 23-September 22)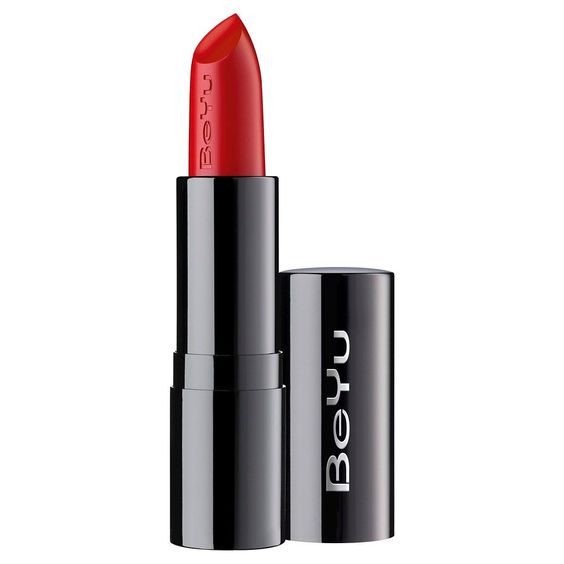 Oh Virgo. You like what you like, and we admire that about you! So what to pick for the sign that's as picky as they are charming? A classic red will never go out of style, and this shade is sure to be your new go-to. After all, is there anything a cherry red lipstick doesn't go with? Whether you wear the same thing everyday or like to go big every once in a while, this lipstick is sure to help you take your look to the next level, no extra energy required.
10Libra (September 23-October 22)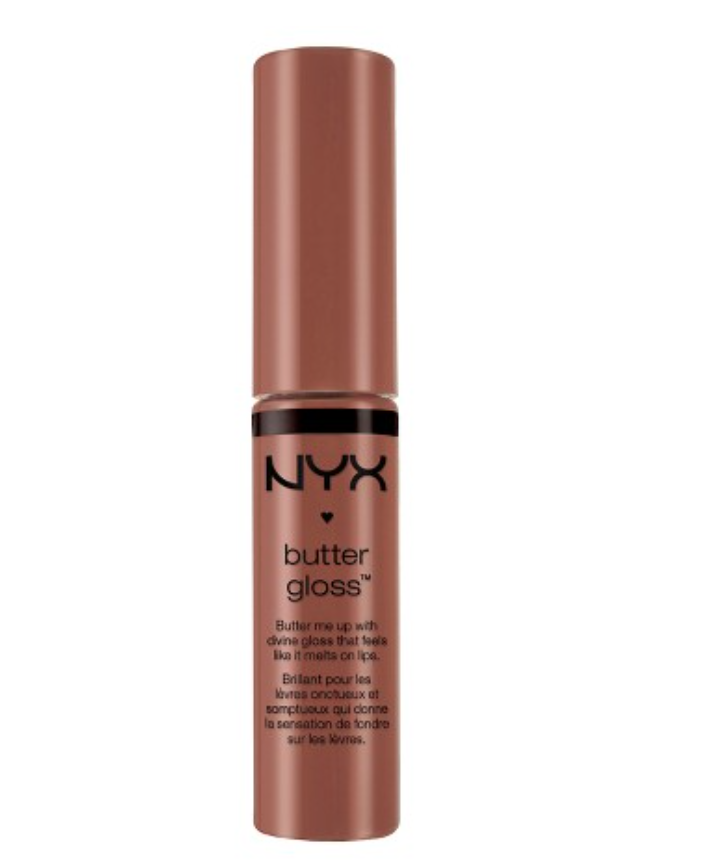 What to pick for the most balanced babe around? This warm nude is sure to please. With the perfect hints of warm hazelnut and milk chocolate, this is a lipstick as sweet as you. Pair with a matching eye or wear this lipstick solo, no pressure. With just the right amount of shine, this gloss is sure to add some dimension to your look, dancing the line between neutral and statement in the perfect way. If there's anyone who knows how to balance fun and seriousness, it's you, and your lipsticks are the perfect example of that.
11Scorpio (October 23-November 21)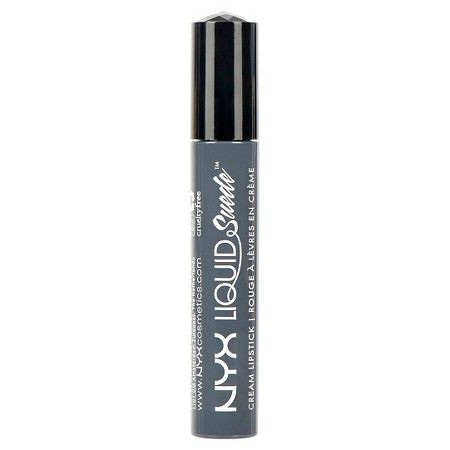 As the most intense sign of the Zodiac, you love a little drama, Scorpio. But even more than drama, you love a lipstick that will leave you feeling like queen of the underworld (which you probably are.) That's why a blue-gray hue is sure to leave you swooning over yourself. Others may find you too much to handle, but really you just hate living on the surface. You like to question things and make them your own, so you'll probably end up swiping this gloss on your eyelids to match your lipstick, and honestly, we support it. Go forth, Scorpio!
12Sagittarius (November 22-December 21)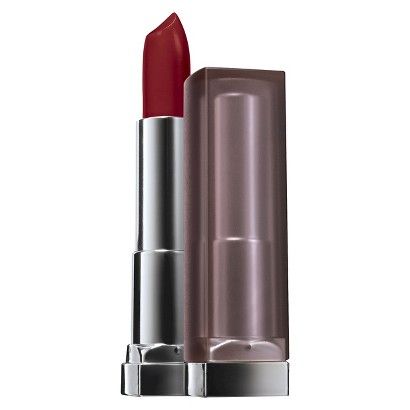 As the archer of the Zodiac, Sagittarius are always thinking about the bigger picture. So, you may not always have time to think of what lipstick you want to wear. That's why you're the kind of gal to have a reliable favorite. A red lip never goes out of style and this blue-based shade is sure to leave your inner starlet singing. Pair with a dramatic eye and some blush for extra glamour. You may play it down, but you deserve to shine too.
Whether you're a red girl or more of a mauve maven, find something that speaks to YOU.
This guide is exactly that, a guide. So take what you love and leave what you don't. Grab your favorite pair of jeans or a leather skirt, your favorite shoes and your lipstick and you'll be ready for wherever the universe takes you. The cosmos have your back.