Here's what Kylie Jenner is releasing for her Valentine's Day collection, and it's giving us heart eyes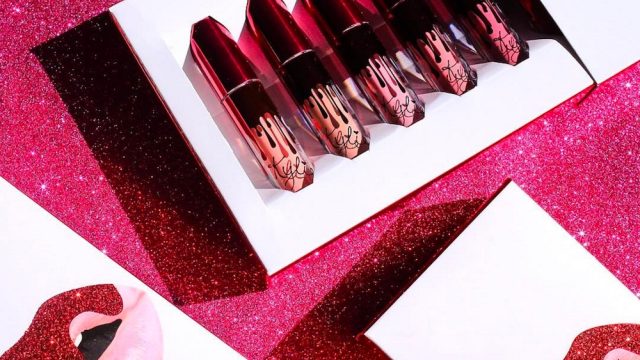 When we first caught wind that Kylie Cosmetics was possibly releasing a Valentine's Day collection, we flipped our lids and couldn't wait to find out what's headed our way! Well, flip no more because thanks to the magic of Snapchat we now know what will be included in the Valentine's Day collection, and it is insanely glamorous!
We can't think of anything more appropriate than a Kylie Valentine's Day collection, can you? Girl knows how to do holidays, and her sexy aesthetic is just perfect for this pink and red-filled day. She can do no wrong when it comes to holiday collections and our hearts are ready for this one. The collection will be available starting February 2nd at 3 p.m. PST, which is shockingly soon!
https://www.instagram.com/p/BPtAK7glfrd
Here's what we know so far: There are two lip kits, a matte liquid lipstick mini set, Kylie's Diary, and 3 mini sets. The two lip kits inlclude Valentine and Head Over Heels.
The liquid lipstick mini set includes: Apricot, Maliboo, High Maintenance, Posie K, Head Over Heels, and Mary Jo K. Kylie's Diary is an eyeshadow and blush palette! The 3 mini sets include Smooch, Kiss Me, and Sweet Heart.
Here are previews from her Snapchat!
If Kylie says it's her favorite, you know it's going to be spectacular!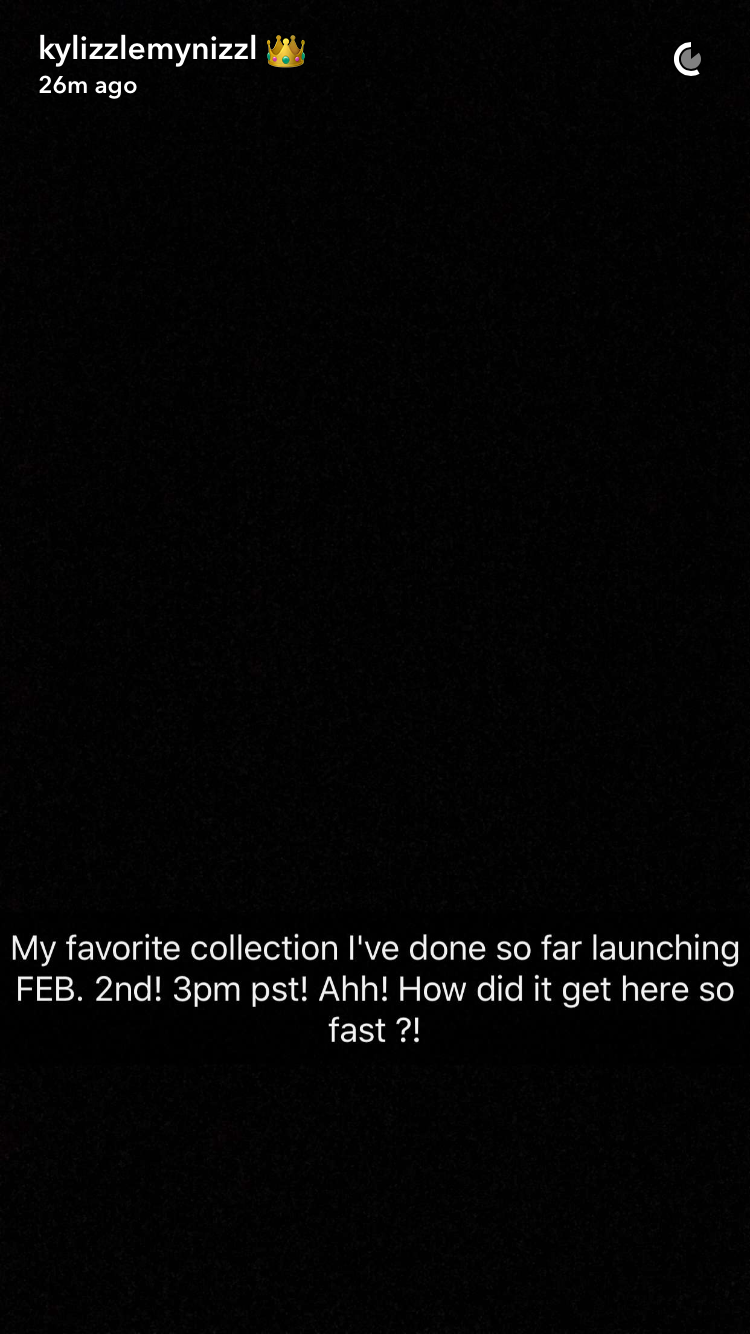 Unsurprisingly, first up is a liquid lipstick!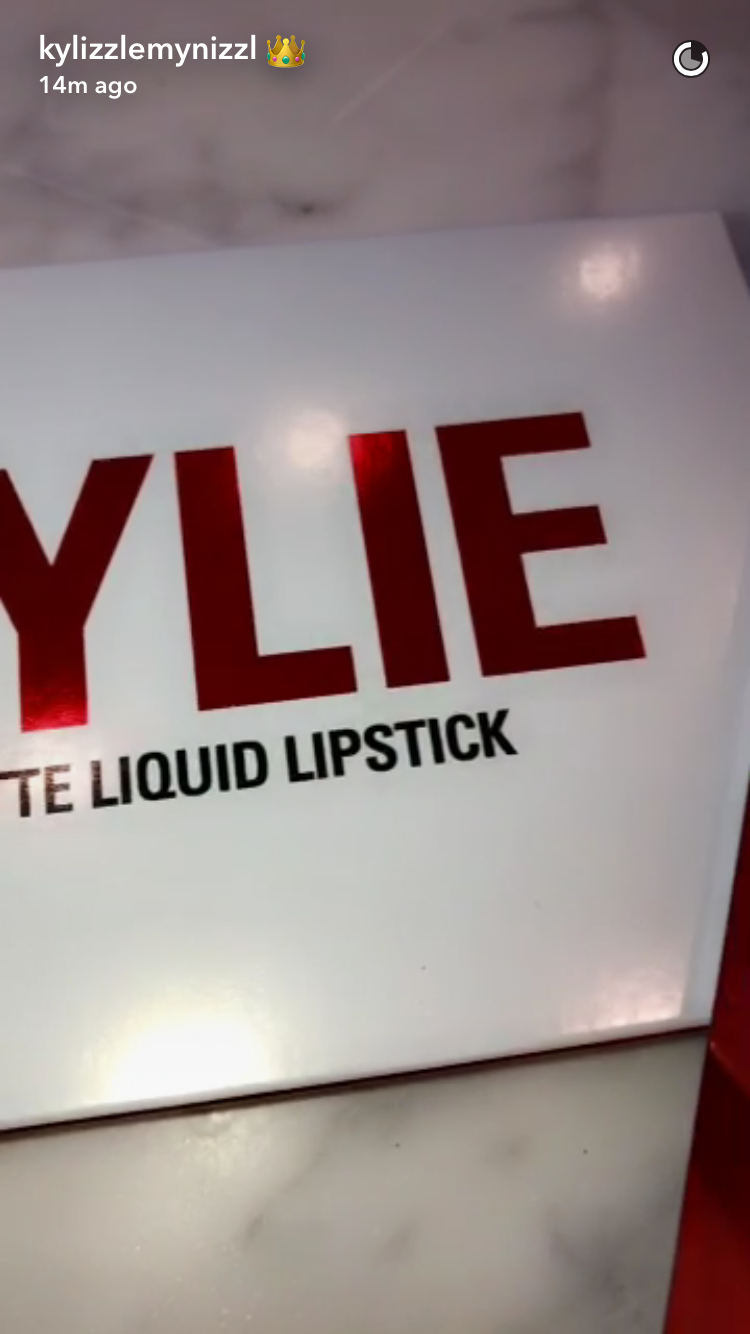 We love the minimal, white and red look of the package. Very chic!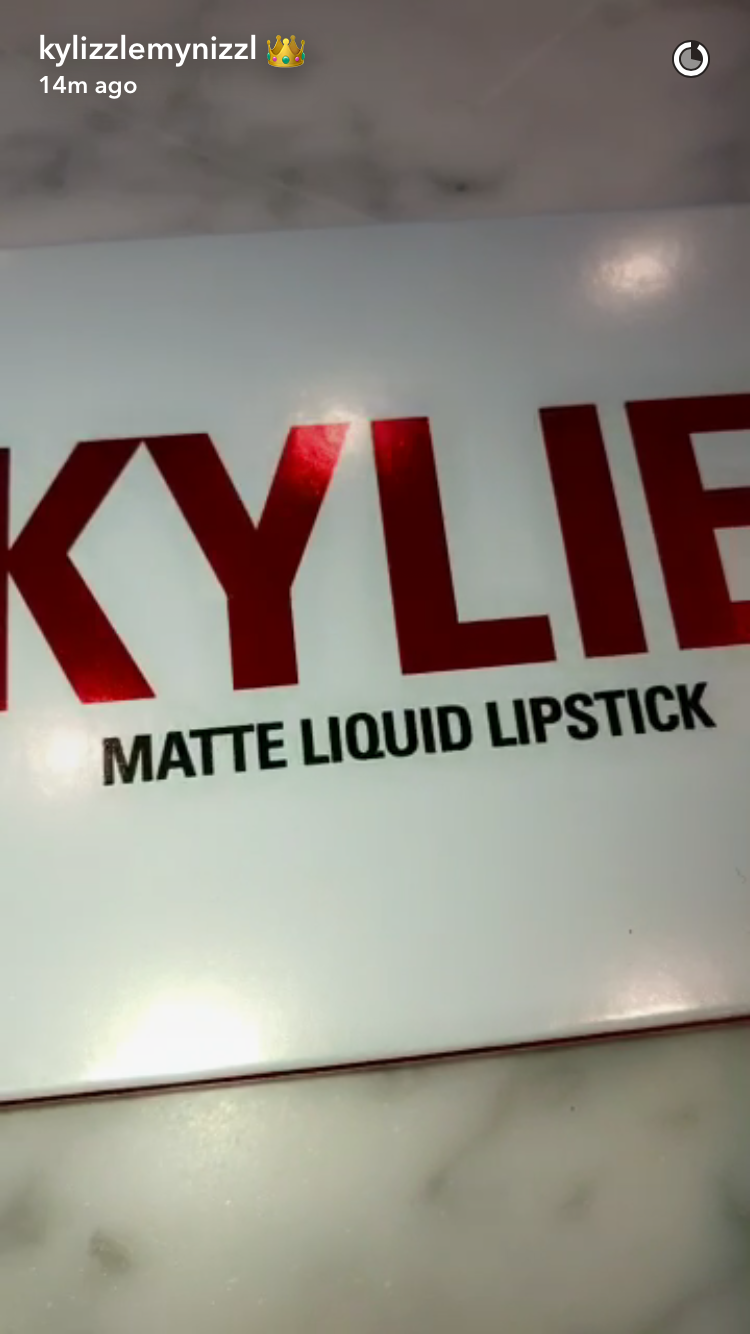 Oozing red glitter? Yes, please!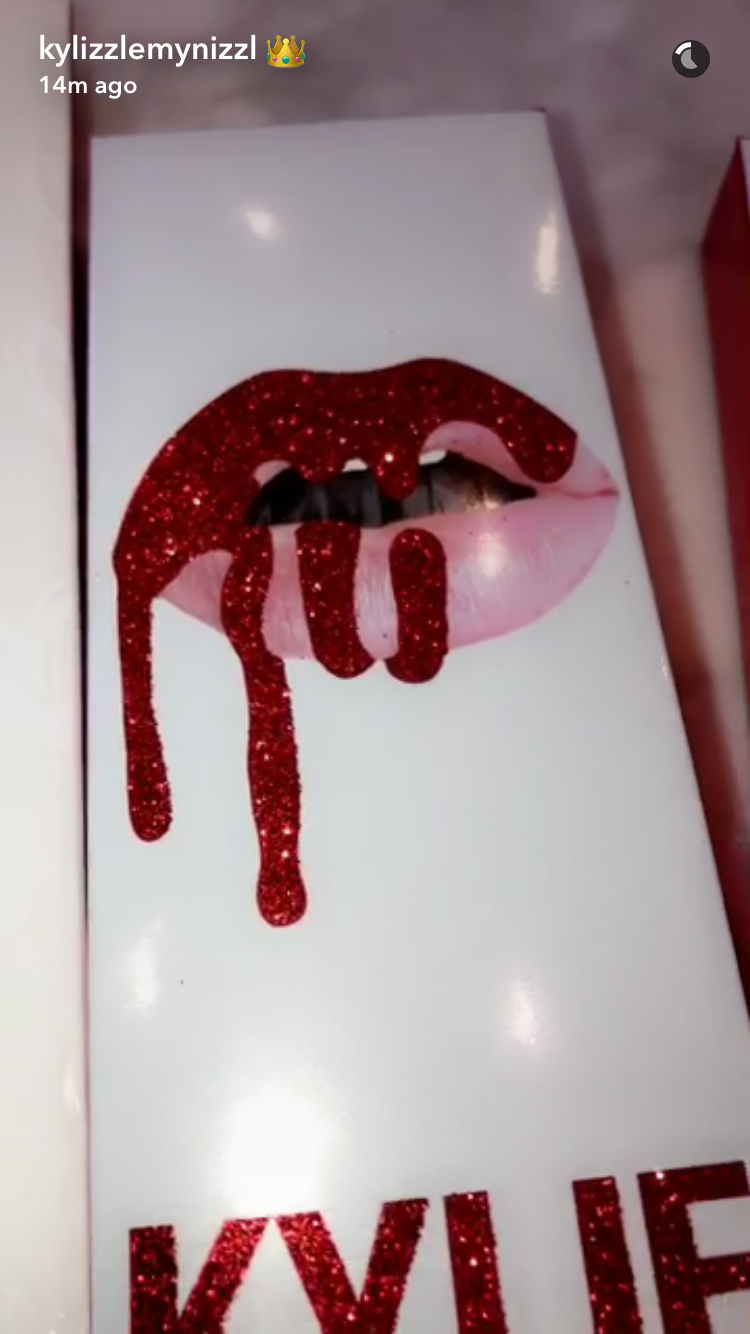 Oh god, there's gonna be more than one option, isn't there?!
Now we know for sure it's a liquid lipstick and liner! Rejoice!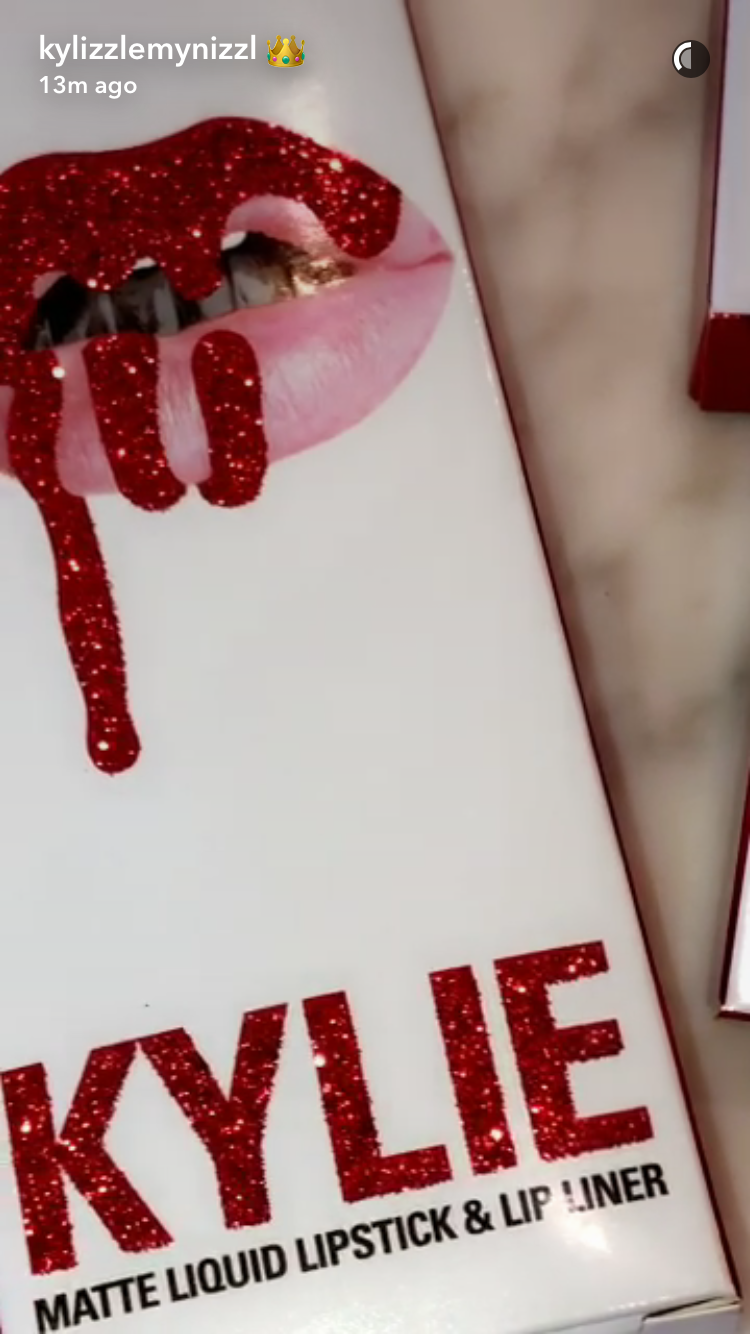 Minis! What did we do to deserve such a bounty of riches?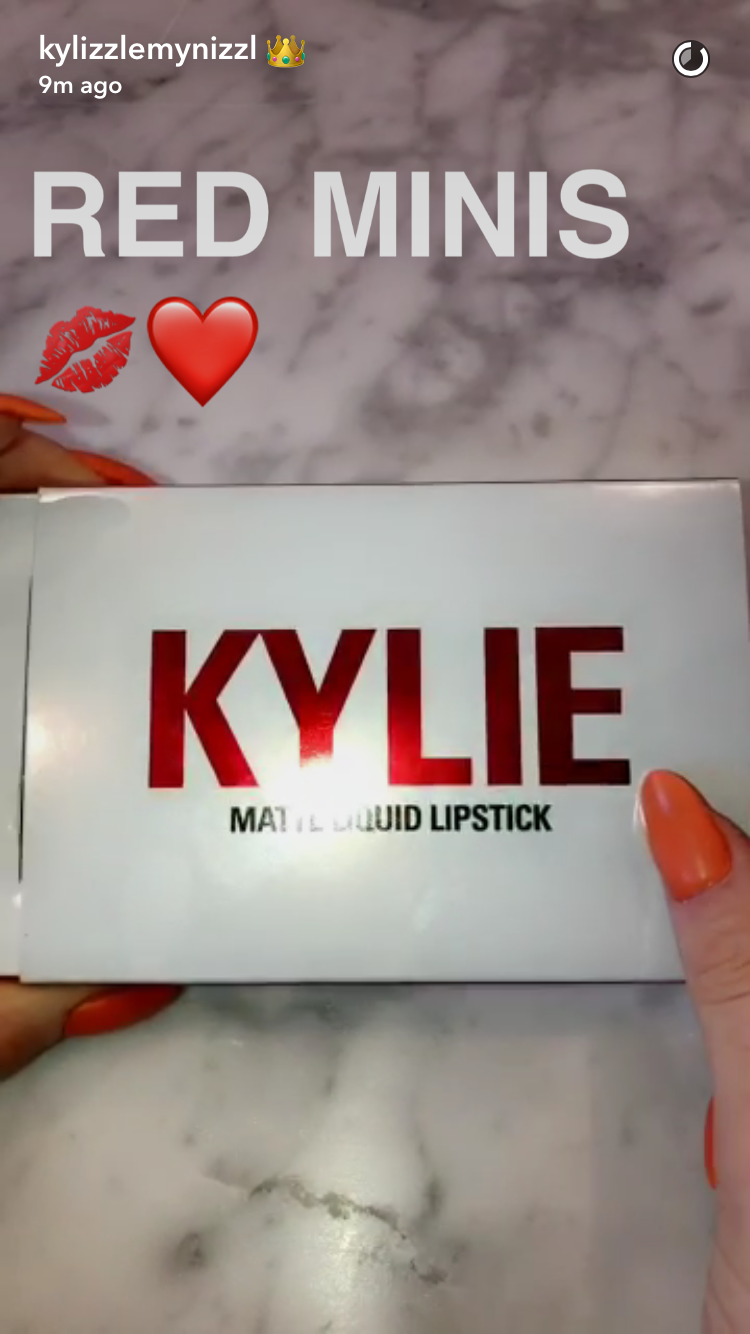 6 new minis with the loveliest names!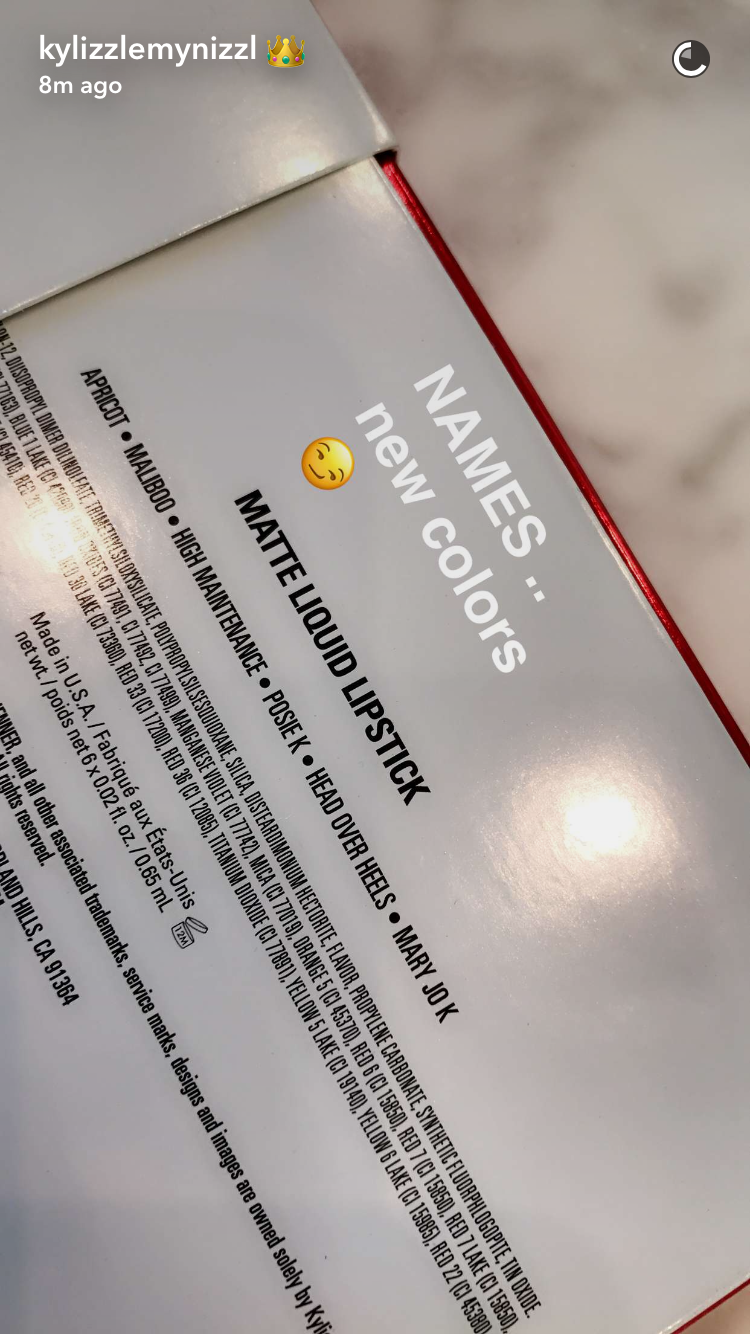 Very pleased to see an assortment of pink shades here!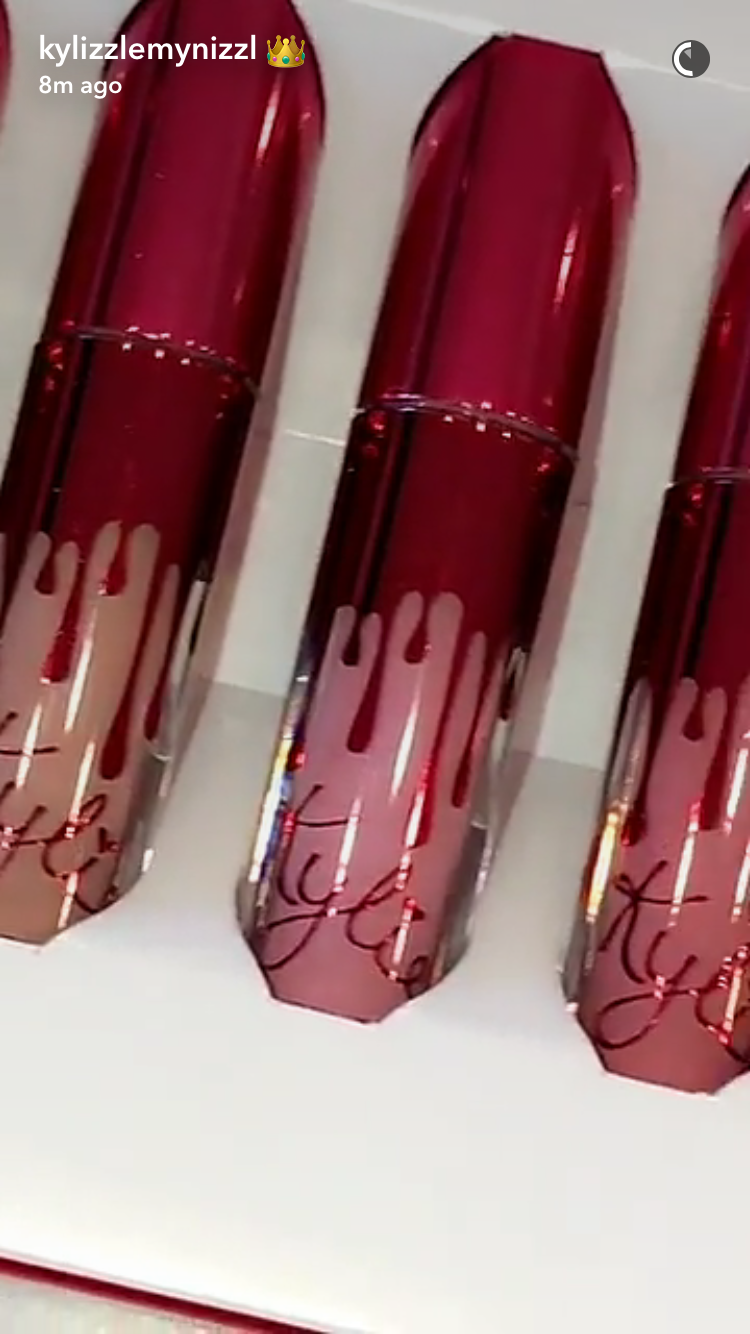 And here come the swatches! First up, Apricot!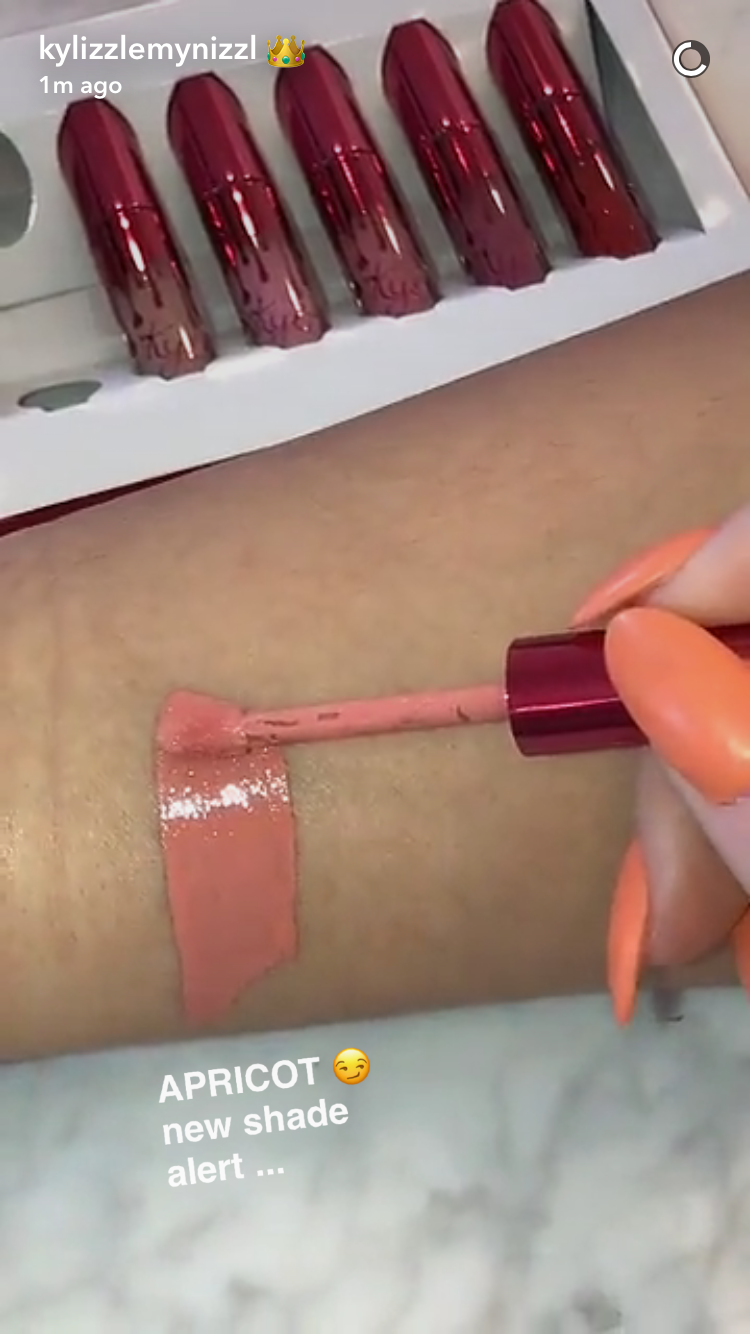 Now she's added Moon and High Maintenance. But we're thinking this is the shade Maliboo since that's the name listed on her package!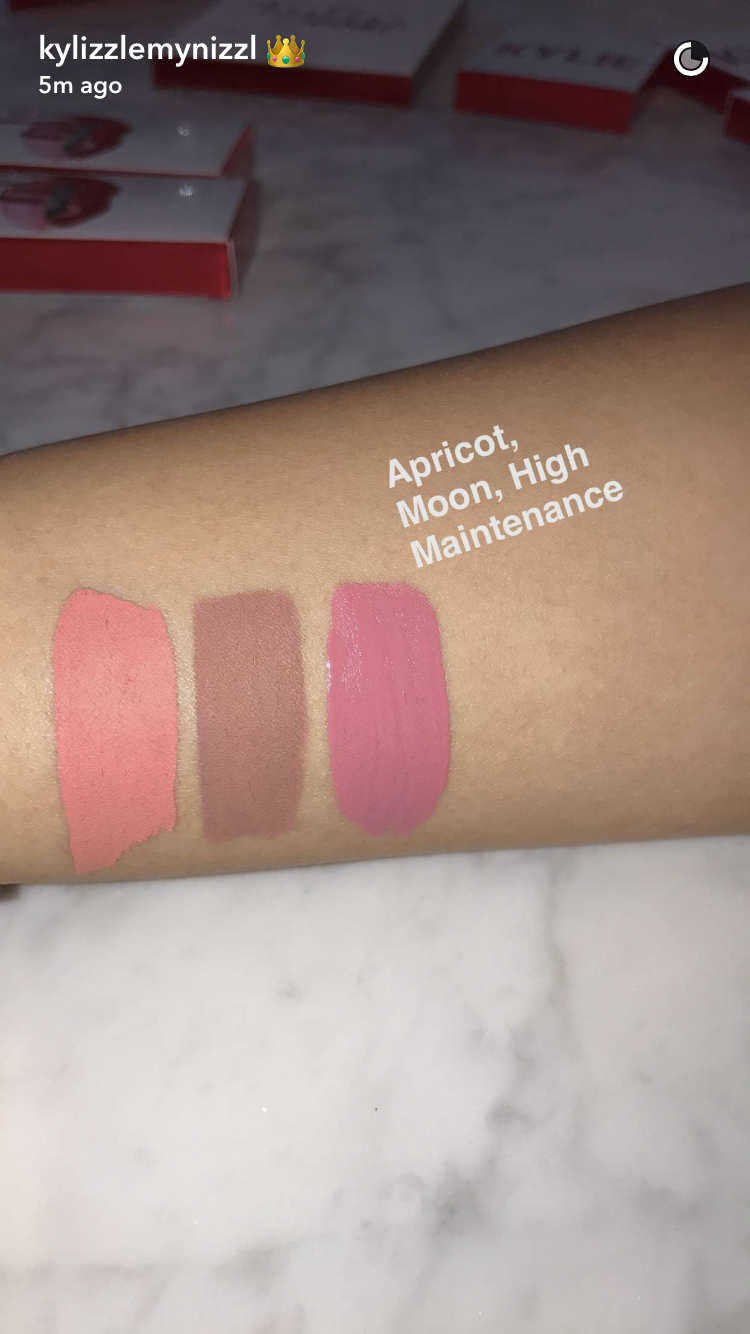 Then there's Posie K and Head Over Heels!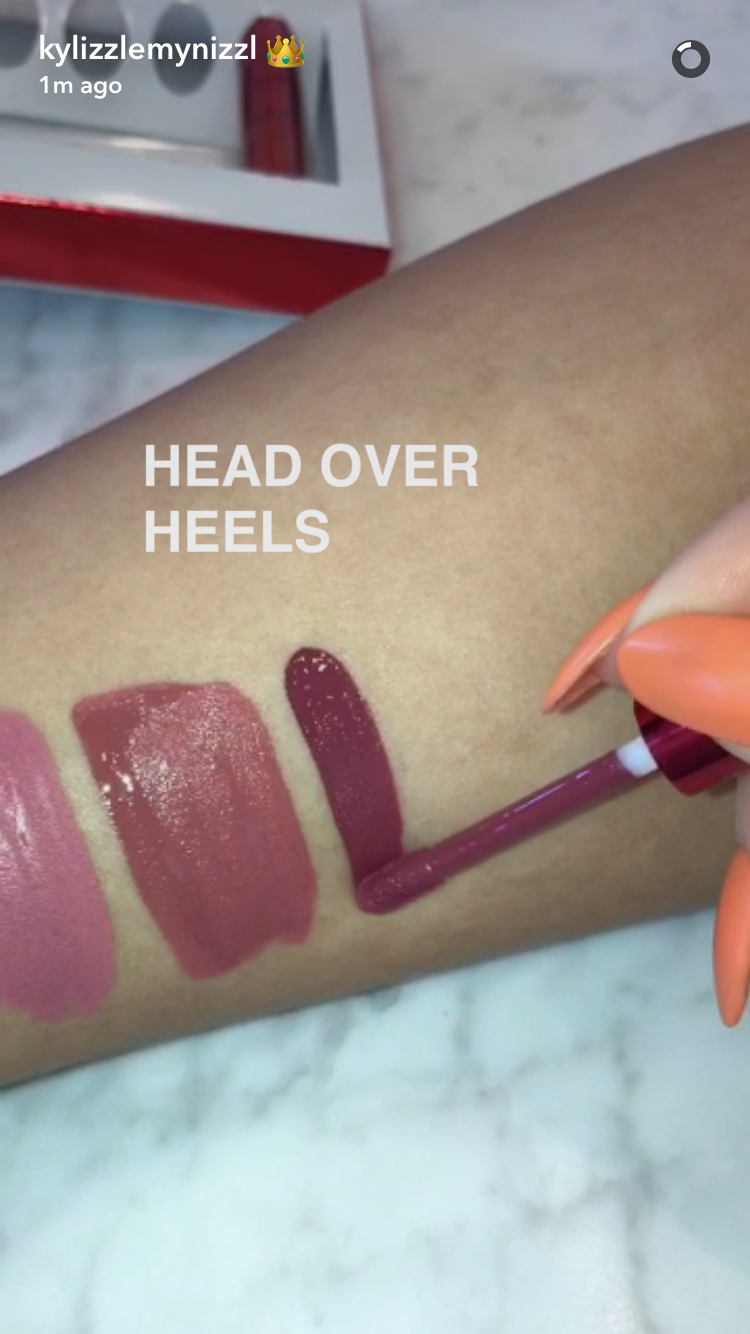 Aren't they just darling? We love them all! And they're all absolutely perfectly suited for Valentine's Day, whether you'll be on a romantic date or hanging with friends, or eating a pizza for one! All of which are great V Day options, if you ask us! Be ready come February 2nd to head over to Kylie Cosmetics and pick up this gorgeous collection for yourself!