Here's what happened when I wore a super luxe Caviar sheet mask for a week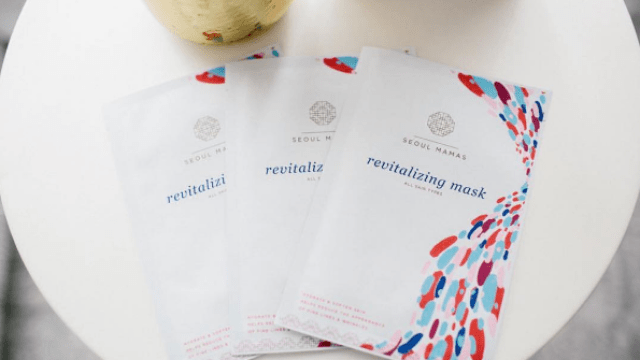 When I think of caviar, I imagine myself wearing an expensive kaftan in my (imaginary) Parisian vacation home where I leisurely eat salt-cured fish eggs and graciously allow handsome men to lay gifts at my feet. So naturally, when I heard there was a new skincare brand making caviar sheet masks, I had to give them a whirl. Who knows, maybe they would give me glowing skin AND a rich life in Paris? A girl can dream.
My exploration of caviar-based mask was made possible by the new Korean skincare brand called Seoul Mamas, who just released a revitalizing mask (it only costs $8) made of Caviar extract, Hyaluronic acid (very good for retaining moisture), the gentle Vitamin C-infused Apple and Wild Cherry fruit extracts, and soothing Chamomile flower. My plan was to use a mask every day for a week and document my results.
https://www.instagram.com/p/BQ8dRrBAJ99
The beauty partner Betsy Hutchins of Seoul Mamas shared why caviar is such a crucial ingredient. In an email exchange, she said:
"The caviar extract is highly moisturizing like many marine ingredients due to its molecular makeup. So this is why our mask will leave your skin very dewy and wet feeling/tacky after you take it off. The serum needs time to penetrate into the skin and it will continue to do so overnight. You do not want to wash the extra essence off after you remove the mask."
https://www.instagram.com/p/BROqsSKAfu9
After chatting with Betsy, and reading reviews, I learned it was recommended to use the mask right before bed for optimal results (some people leave it on in bed), so I decided to put the mask on nightly and leave it on so the ingredients would REALLY soak in.
Here's my before picture.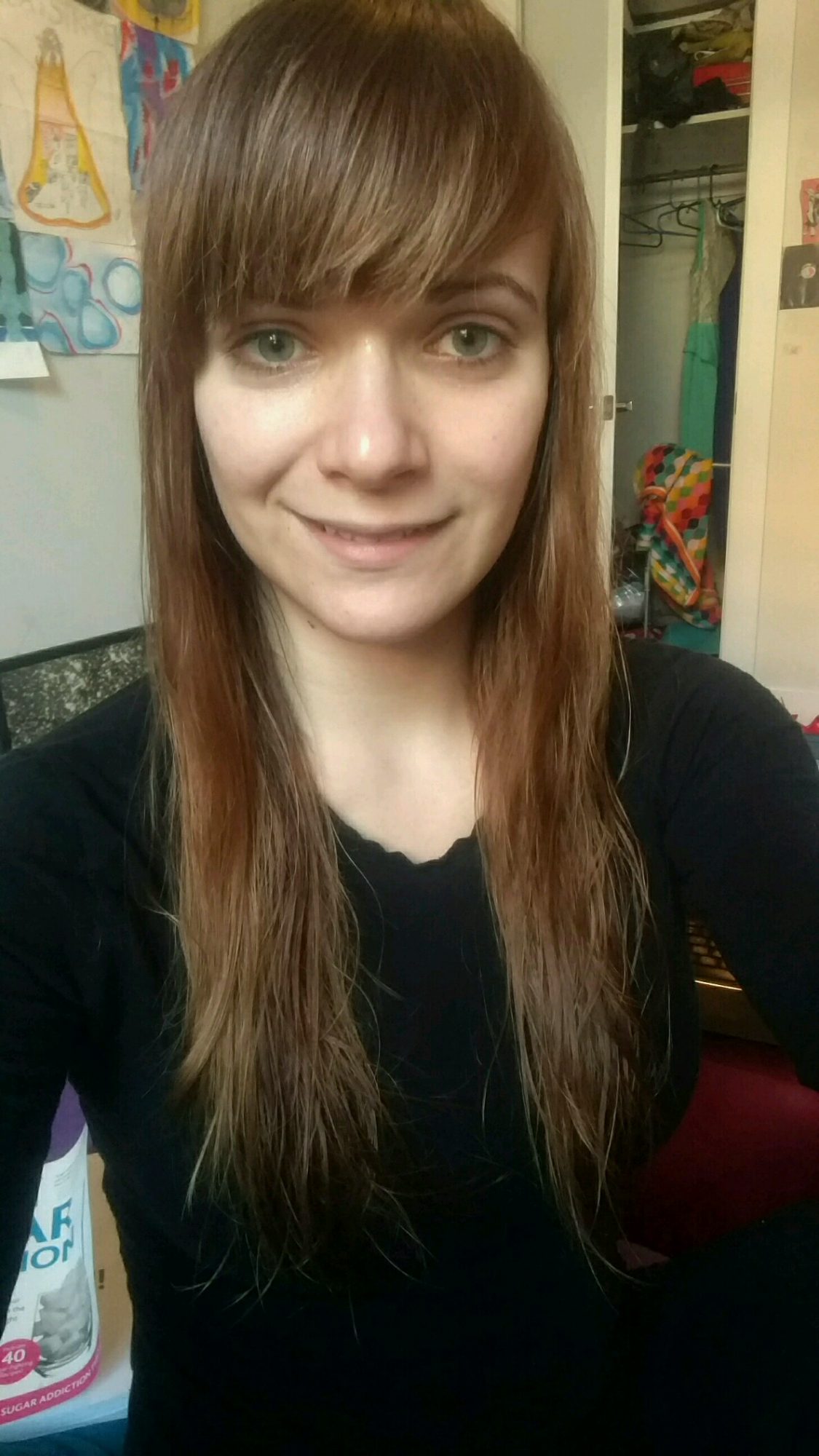 This is my face. My hope at the beginning of this experiment was that I would ultimately transform into Rosario Dawson. But I also figured if my skin tone brightened a bit and the texture was more dewy, life would be beautiful and my harem of men in France would start lining up.
Here's a picture of me wearing the mask.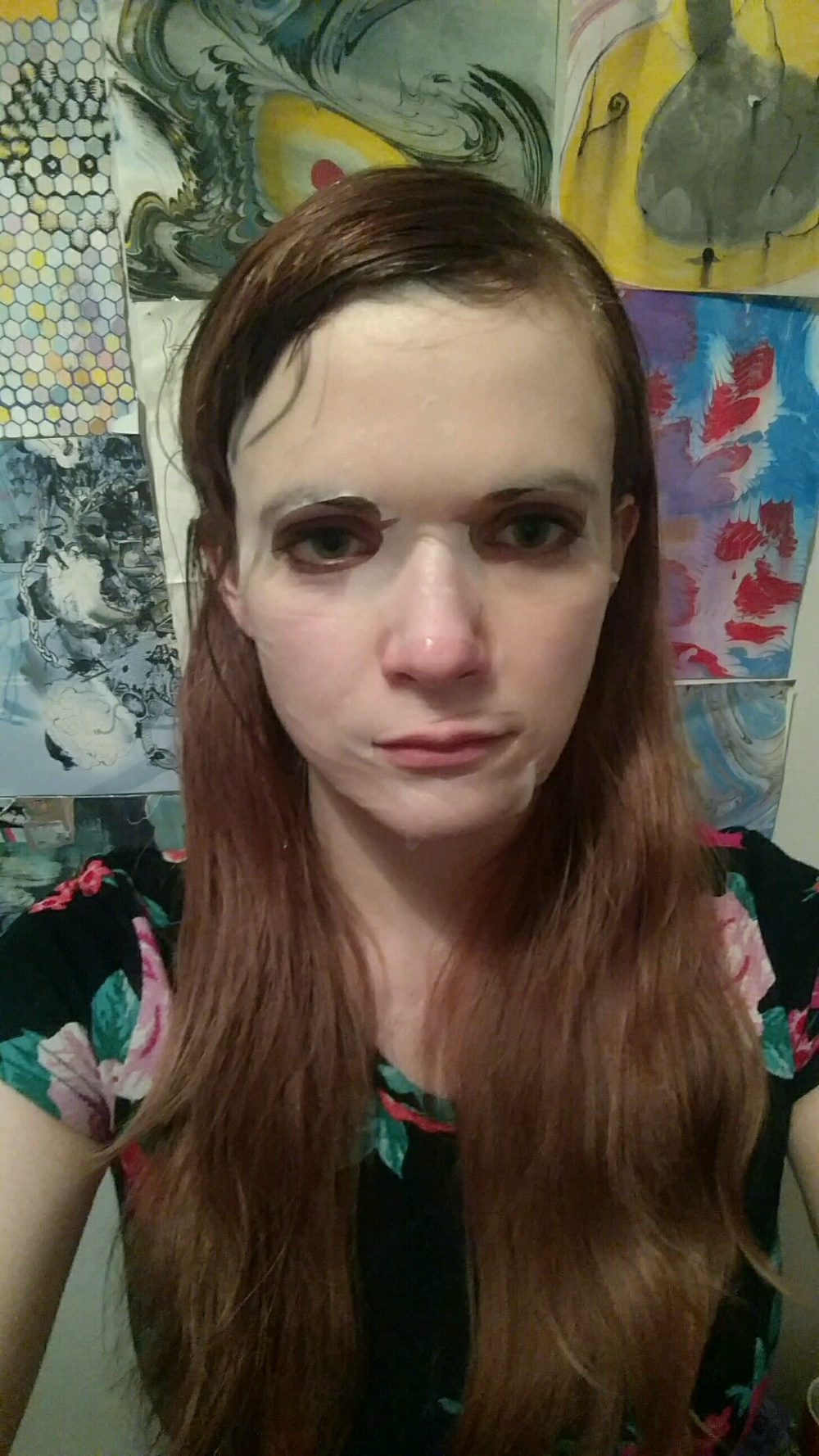 It felt as soft and cooling as any sheet mask and smelled like a soothing combination of chamomile and apples. It would have been a completely different article if the mask itself smelled like actual caviar.
Day 1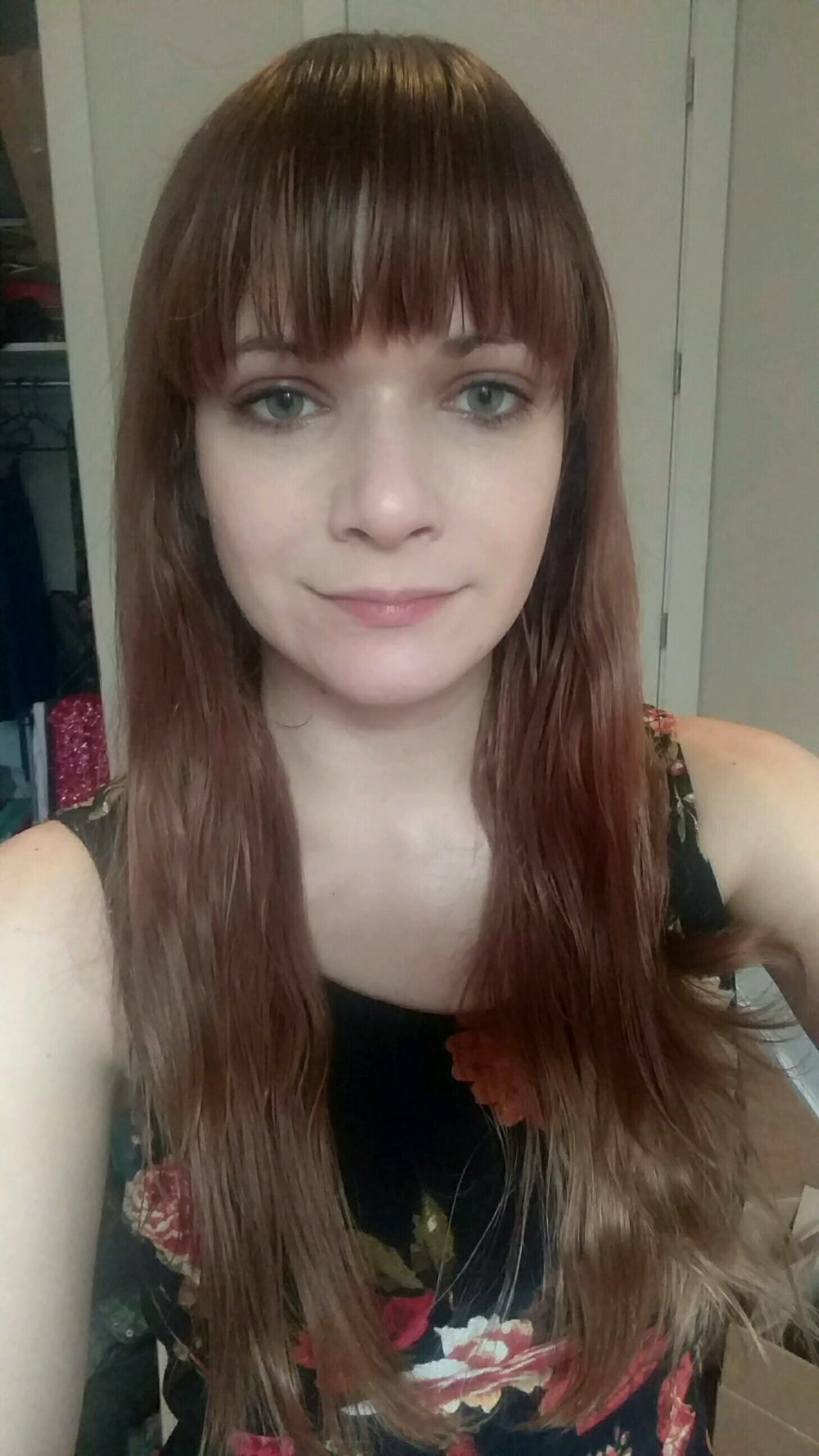 To dispel any myths, no, this mask did NOT turn me into a ghost. I have naturally pale skin, and while I took all of the photos in my room, the lighting on the first day was particularly glaring (and maybe my coconut oil remnants made me look whiter). But I will admit, even after one night my face felt softer and more baby-like.
Day 2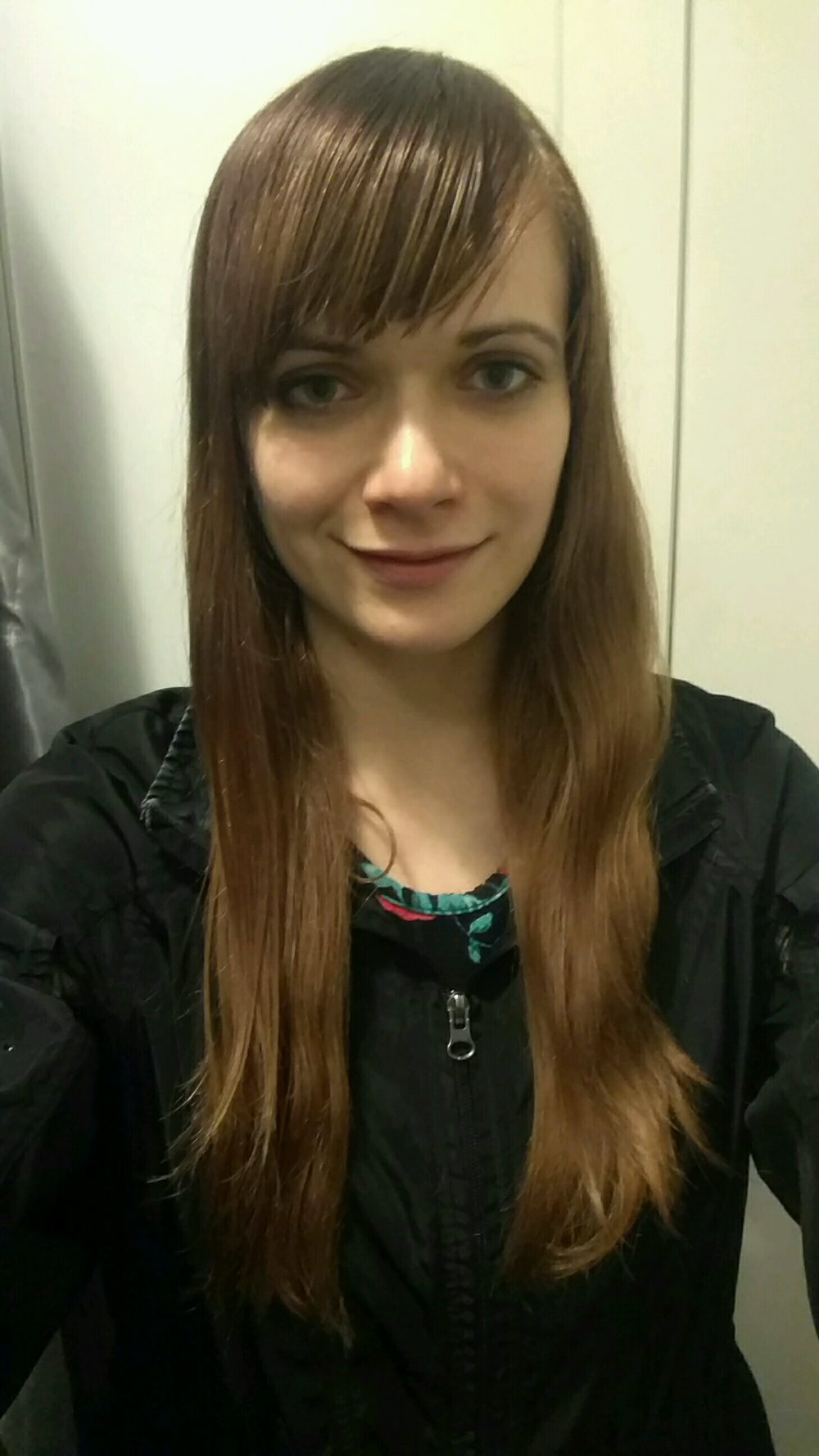 While the lighting in my room continued to be an enigma of its own, the morning of the second day my face felt fresher. My eyes and the area around them felt softer and more open, which was a refreshing change since I often wake up with puffy or sunken eyes.
Day 3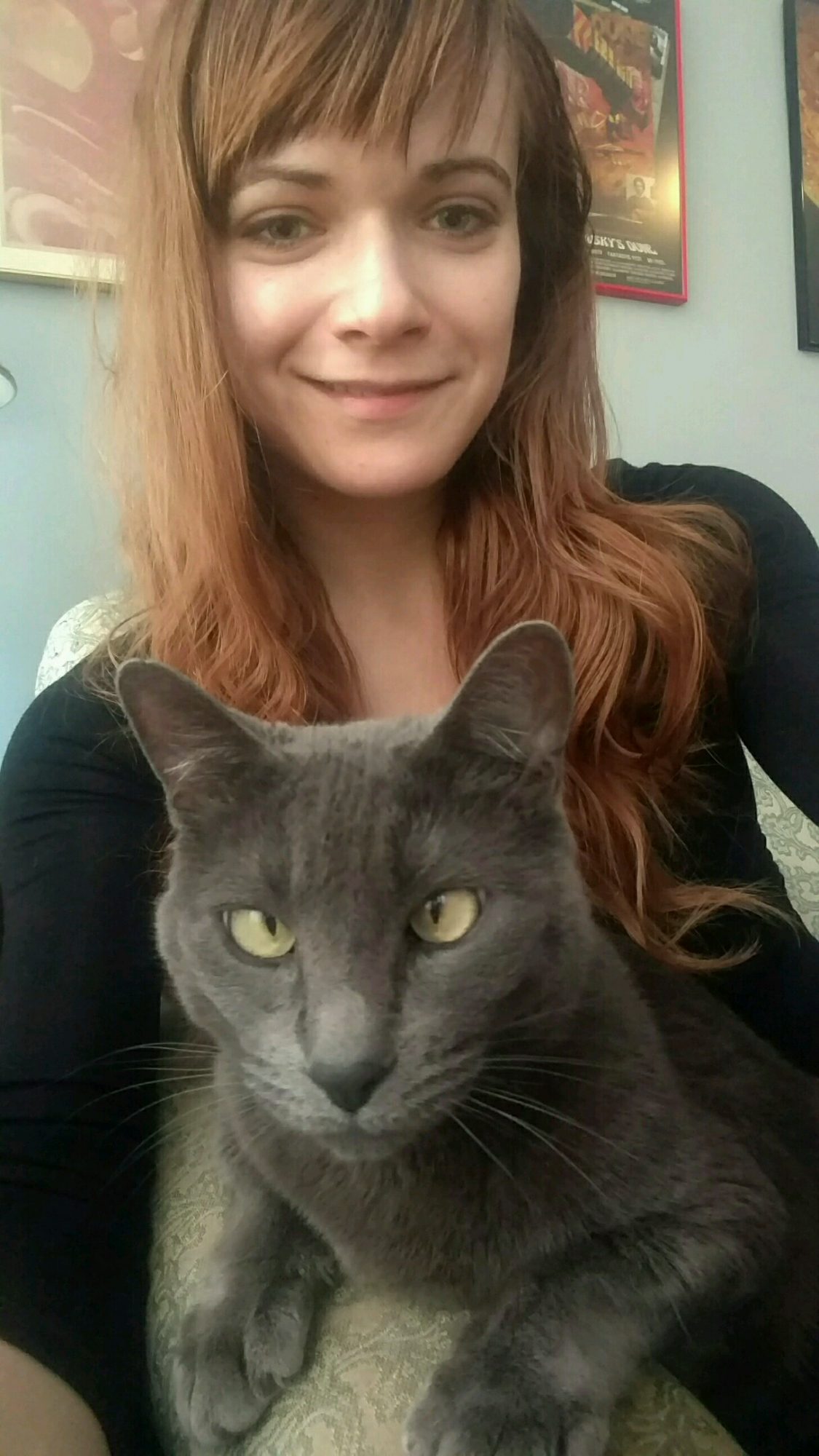 The cat featured in this photo is named Lester, and I swear, while I was taking this photo he HAD to get his fifteen minutes of fame. On day 3, my skin still felt soft, but I think while I was sleeping part of the sheet mask almost got in my eye? My eyes felt a little TOO dewy on the third day, but I decided to stick with my bedtime routine for optimal results.
Day 4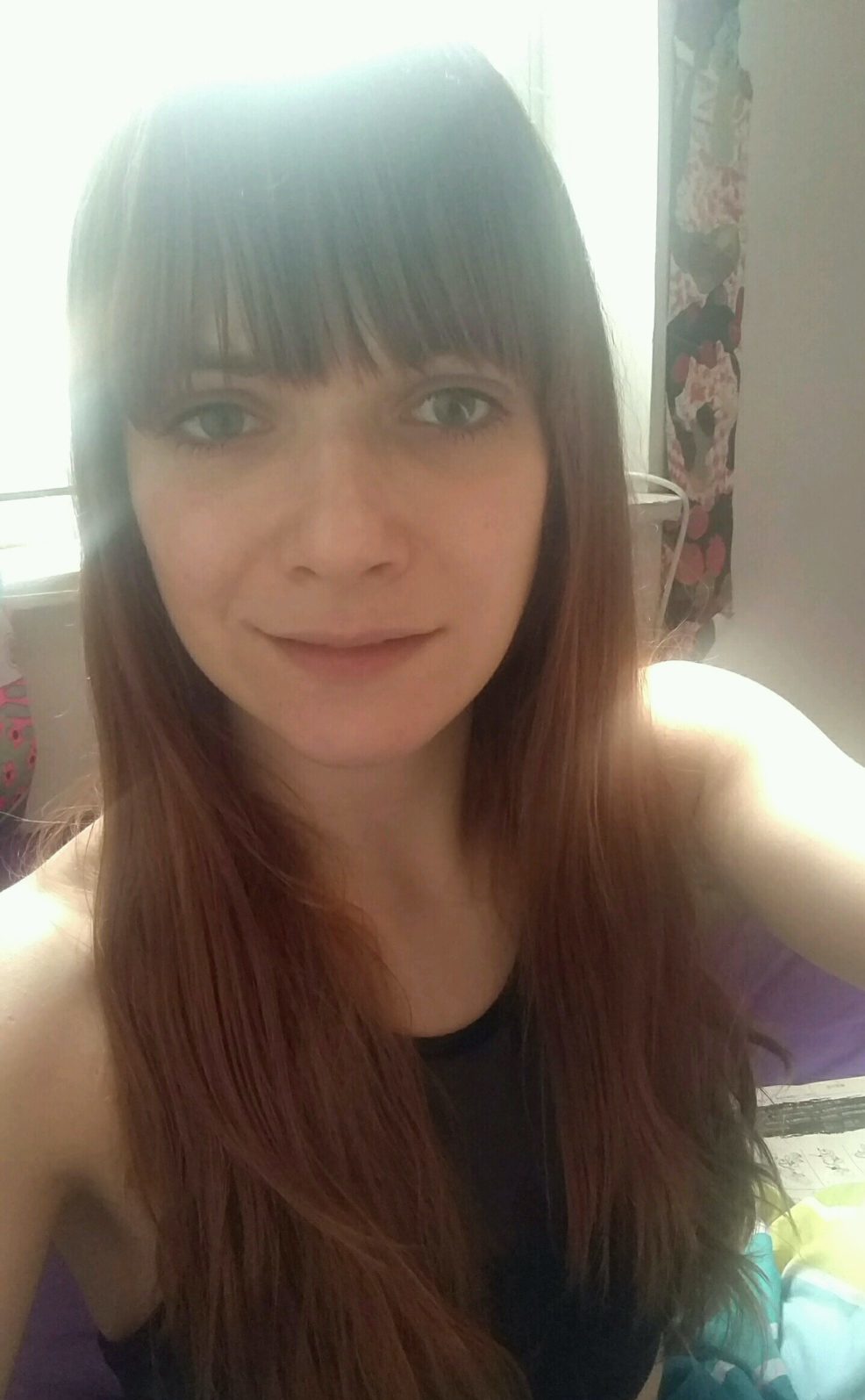 On Day 4, the Spirit of the Lord shone behind me because my skin was SO perfect. In reality, this was another day where I either looked ghostly in the sunlight or was backlit, so I opted for backlit in this case. I started to notice that my skin tone looked more even and parts of my nose even looked brighter. I was also beginning to get emotionally attached to the process of putting a mask on in bed.
Day 5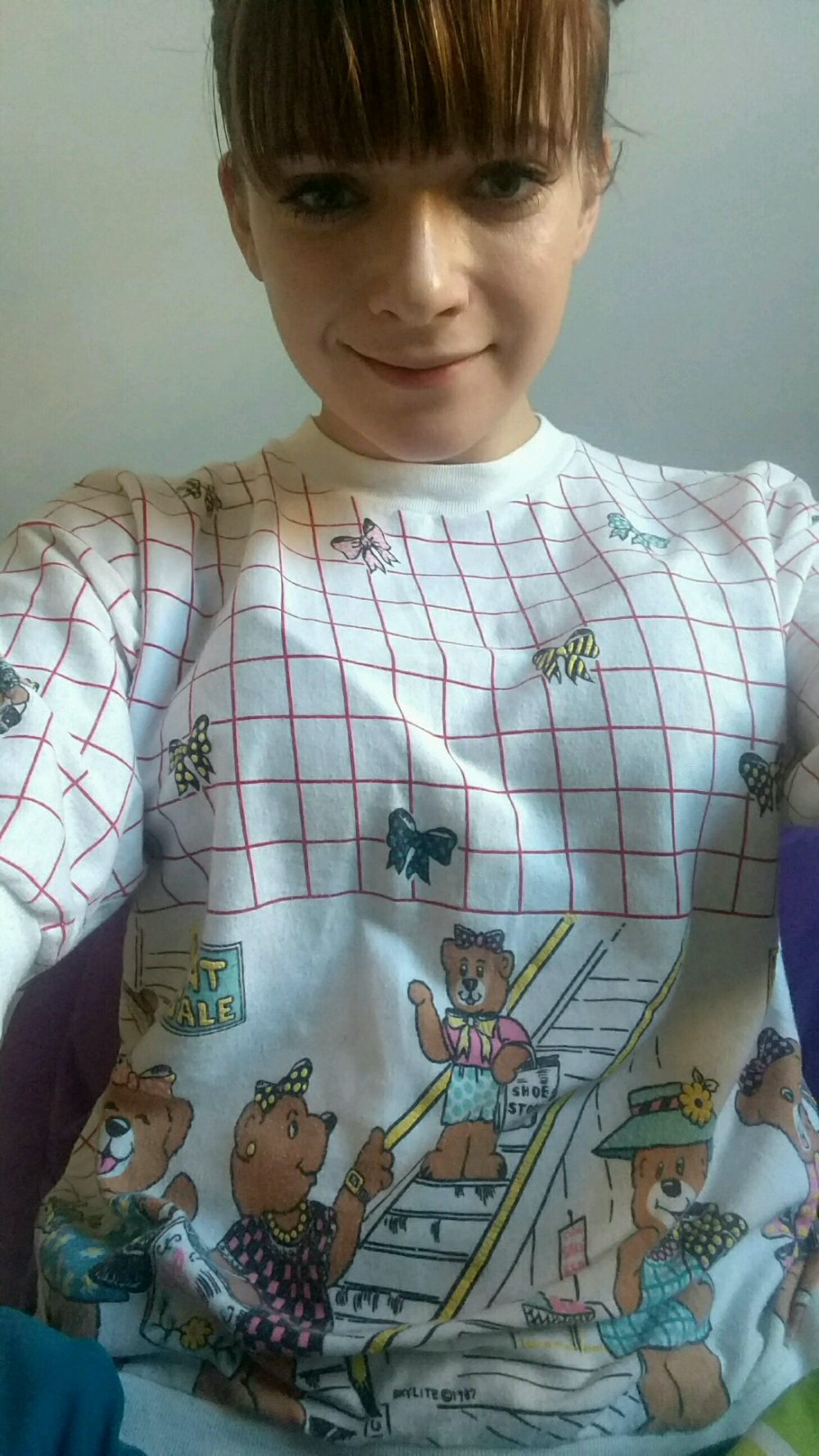 It should be noted that I have eye makeup on and coconut oil on (for moisturizer) in this photo, but there is NO foundation! Also, that is an original Berenstain Bears sweater and I needed the world to know. I think it was Day 5 when I really started to feel like my suspicions were confirmed: the mask was definitely making my skin tone more even and soft. I was feeling ready to don a kaftan and day drink on a chateau in France while men fanned me with leaves.
Day 6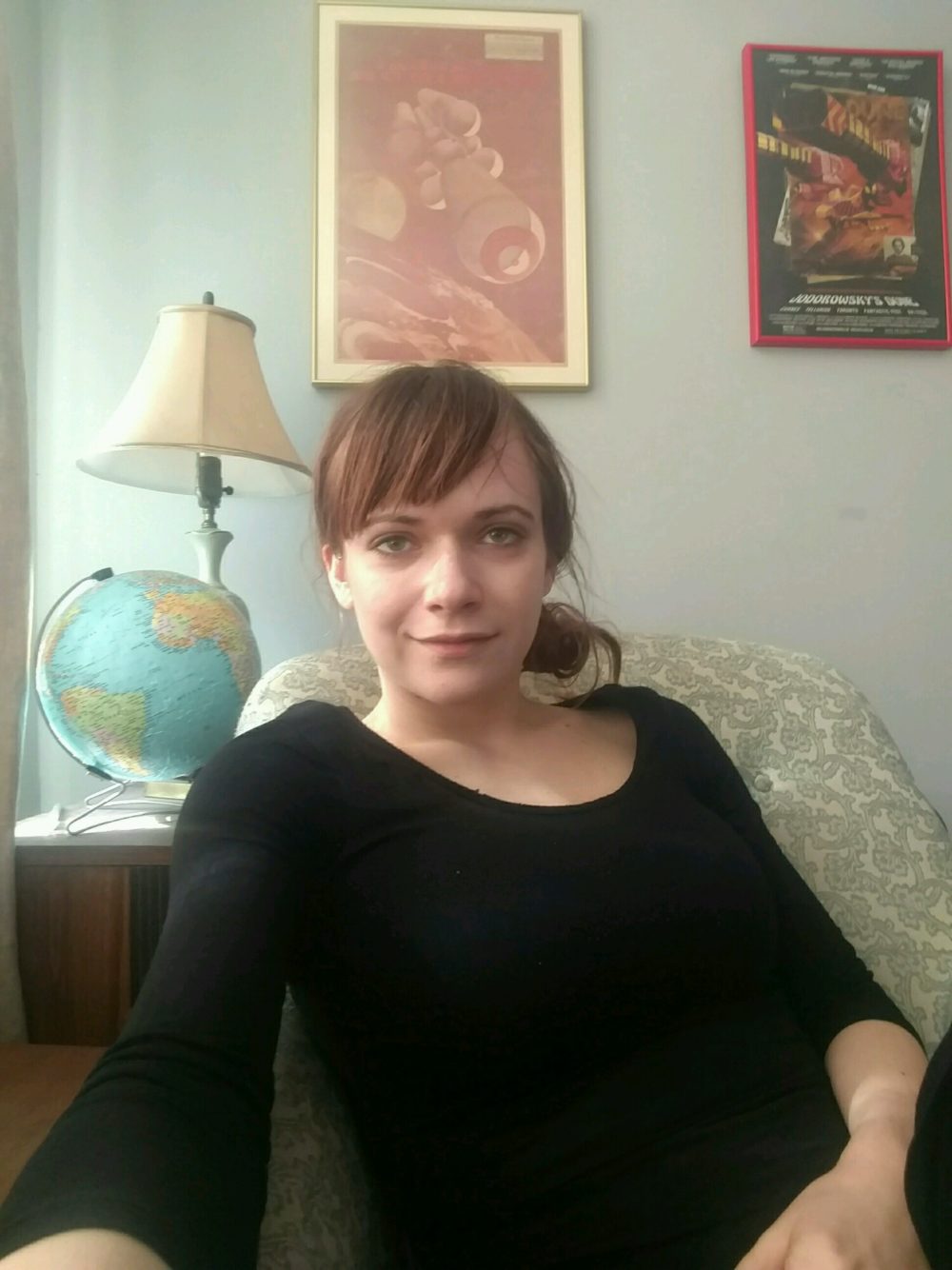 I'm not sure what my thought process was for the angle of this photo. I think I needed people to know that I like art and have furniture in my apartment? I was still feeling good and brighter (skin wise and emotionally) on Day 6, but I had another night where I got caviar juice in my eye. So maybe, do the mask before bed but take off the mask before sleeping? This was my battle and I chose to fight it, because leaving it on meant ultimate absorption of ingredients. But, I toss and turn a lot in bed.
Day 7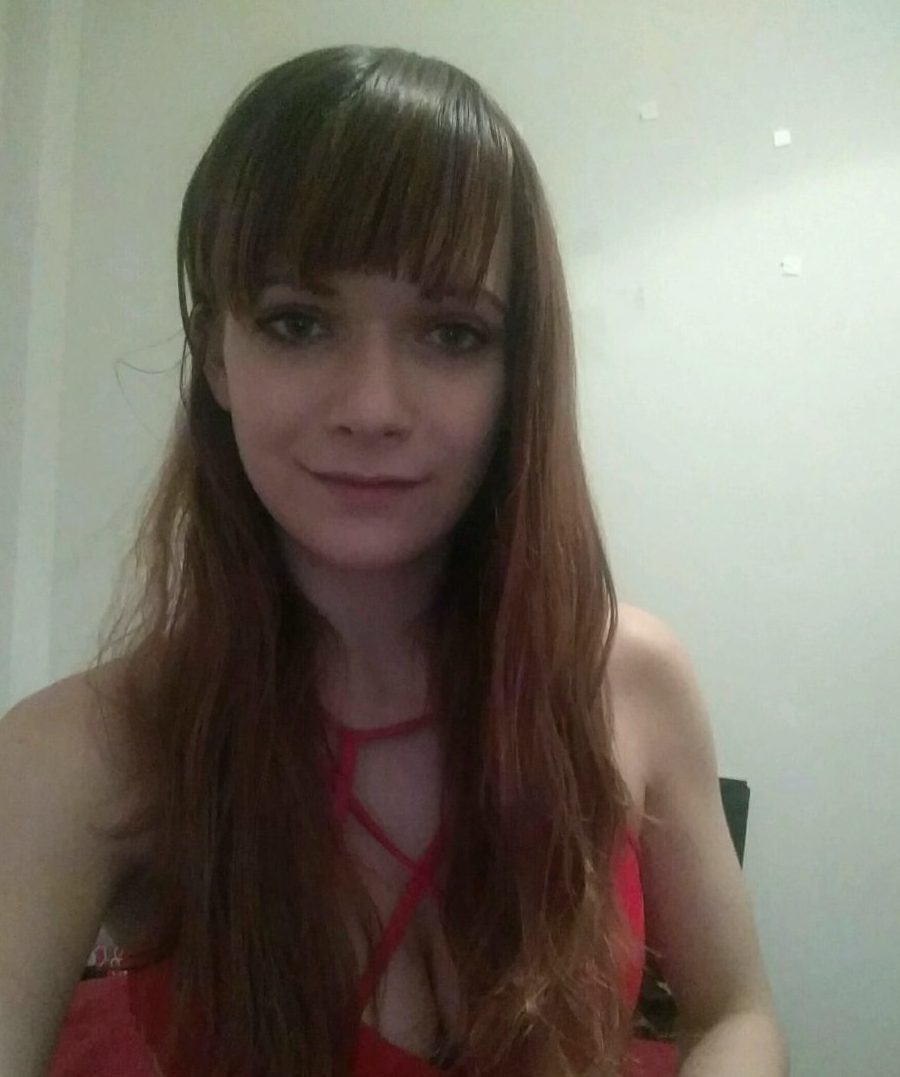 Okay, I know, the lighting is inconsistent throughout this week. But I will say, that of the masks I've tried, this one made my skin feel soft and good the whole week. On day 7, I was already scrambling my brain for ways to afford an $8 mask every day for the rest of my life.
The Verdict
Yes, do this. If you have skin that wants some moisture and calming, there were no inherent downsides or reactions on my end. My skin immediately felt refreshed and I noticed a steady difference as it continued to even out. I think using the mask before bed is a good move, but make sure you don't sleep with it if you're worried about your eye area (like me). Overall, I give it an A+.