Here's who was supposed to play Anne Hathaway's character in "The Devil Wears Prada"
It's been 10 years since the whirlwind of The Devil Wears Prada took both the movie and fashion industry by storm. And thanks to a recent interview with Variety, we're learning all sorts of new nuggets of information about this groundbreaking movie. And there are a lot of surprises for us to learn.
Like, we can't imagine the movie starring anyone but Anne Hathaway and Meryl Streep (with some perfect assistance, of course, from Emily Blunt and Stanley Tucci). But that perfectly on-point ensemble almost didn't happen. While Streep was on board for a while, Hathaway nearly didn't get the role. She had already had success showing she could totally transform in The Princess Diaries, but the studio wanted a "bigger" movie star at the time.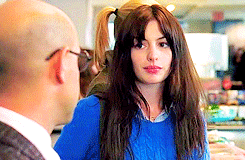 The wanted Rachel McAdams to play the role.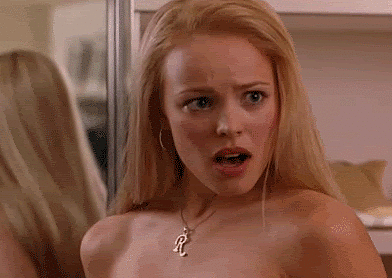 McAdams apparently turned them down multiple times before they decided to go with Hathaway, who was beside her self with joy when she got the role. Hathaway said, "I remember running out in my living room, half dressed, screaming—I got The Devil Wears Prada!' I got The Devil Wears Prada!"
Her enthusiasm translated to total perfection with the role onscreen. The chemistry between her, Streep, Blunt and Tucci along with the huge success of the book it was based on and the serendipitous timing of the film to represent exactly what so many millennials were feeling at their job at the time all combined magically together to create a hugely profitable movie and an instant classic. I mean, it's so wildly popular to this day that it's even getting turned into a musical.
While both Hathaway and McAdams have had flourishing careers, it is hard to imagine McAdams in the iconic role and crazy to think how different the movie could have been.