Here's photographic proof that Katie Holmes and Suri Cruise are mother-daughter #goals
Besides the Gilmore Girls, there's only one other mother-daughter duo that we'd really like to go get coffee and walk in the park with — Katie Holmes and her daughter, Suri Cruise, who is already 11 years old. (Do you feel old yet?) When Holmes and Suri's dad, Tom Cruise, split back in the day, Holmes was given primary custody of Suri and ever since, they've basically taken New York City. The two ladies are literally everywhere — in the best way possible.
Holmes walks Suri to school often enough that there are paparazzi on their route in Chelsea, hoping to catch them, rain or shine, just trying to get through the morning together. (Which has to be annoying for them, but we sort of like getting to see what mother and daughter are rocking season to season.)
They play in Bleecker Street park, take bike rides, share street food, and catch as many basketball games as they can. Often decked out in the cutest boots and wool pea coats, they always look like they're having the *perfect* New York City day, visiting museums, shopping at Eataly, and even hitting up Brooklyn flea markets.
Hey, Katie and Suri — can we tag along next time?
The 38-year-old mom told Town & Country in April that making sure Suri's life is as "normal" as possible is a driving force behind which jobs she picks (Holmes has been directing more lately) and how she spends her time.
"This business is so unstable, and you never really know where you're going to be … My child is the most important person to me, and her upbringing is paramount to my work right now," Holmes said. Plus, she just likes her kid. She said of Suri in The New York Times, "she's a remarkable person."
We believe it. Here's photographic proof that Katie and Suri are definitely BFFs.
Taxi!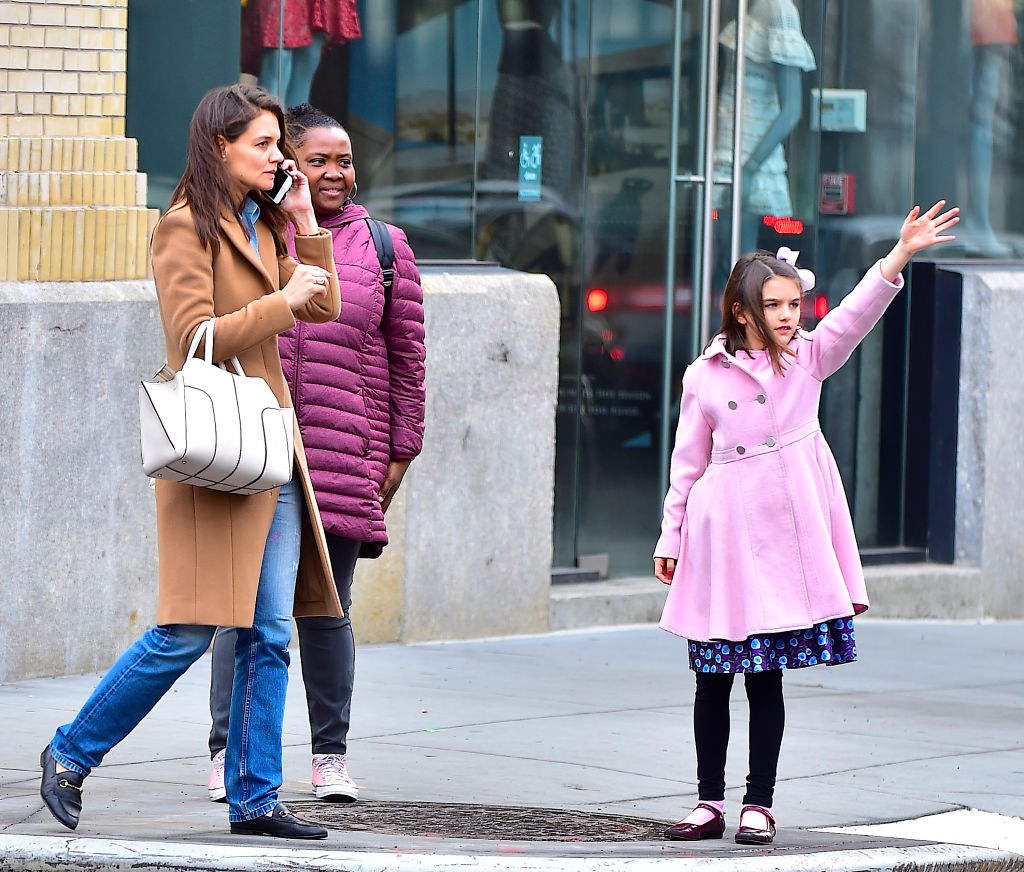 As any New York City squad knows, multitasking is essential. At just 10 years old, Suri already knew to hail a cab while her mom took too long on the phone. Those after-school snacks don't wait.
Checking out the MOMA.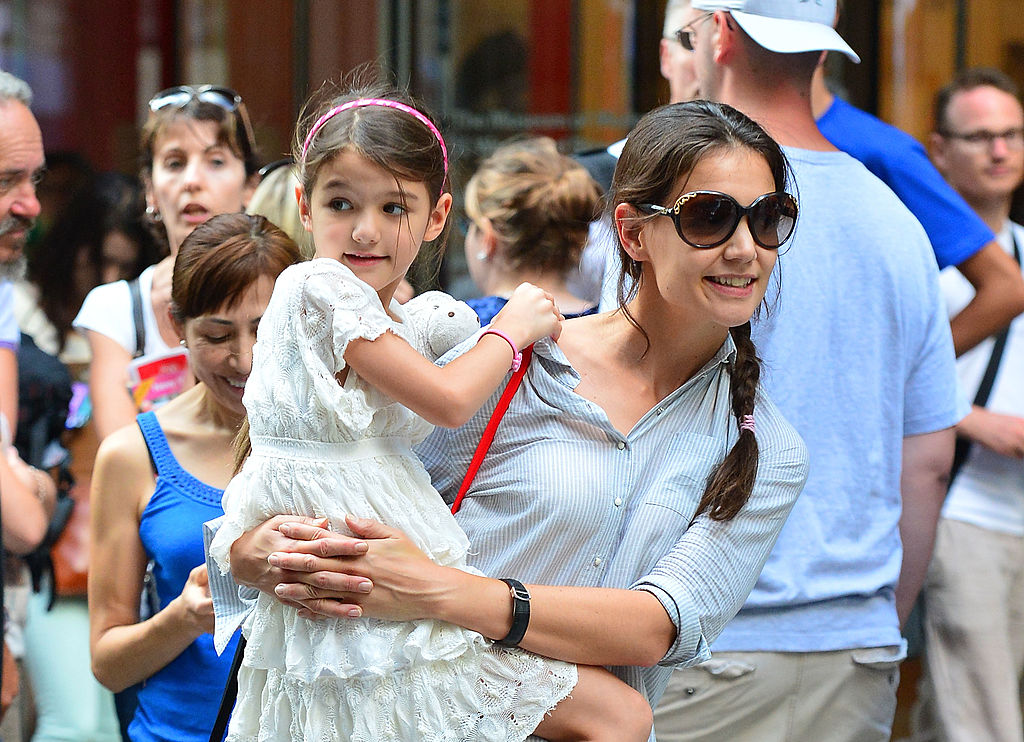 Holmes and Suri often get their art fix in together. Luckily, Holmes doesn't mind giving Suri a lift when she gets tired after walking around the museum all day.
Snack time is the best time.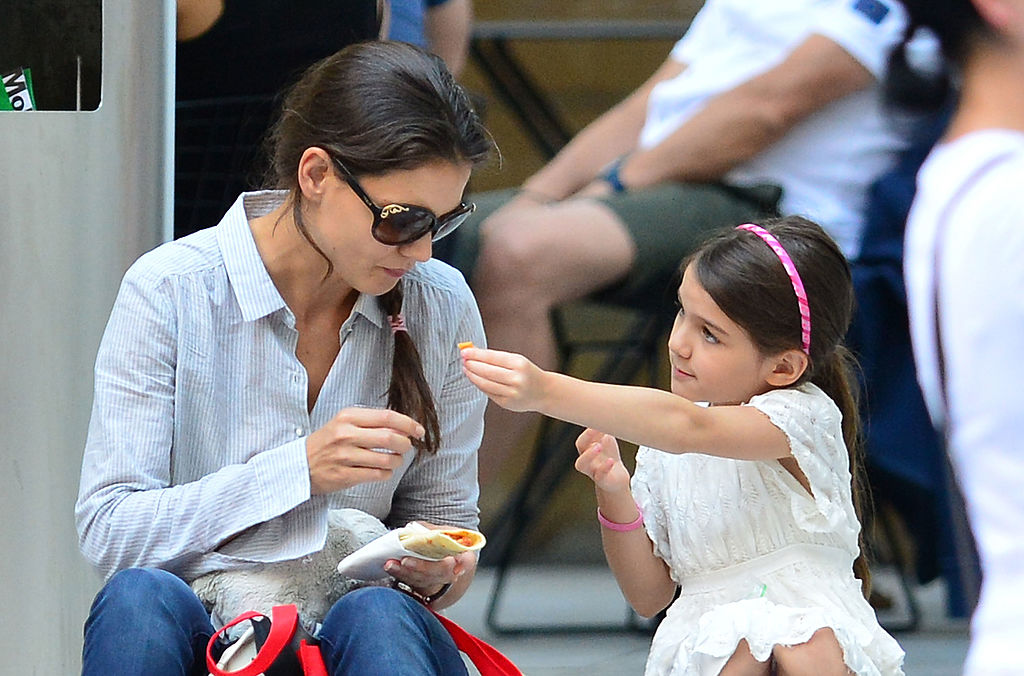 Even the biggest fans of contemporary art need a sammie afterwards. And someone to share it with.
Who doesn't love a bike ride in the park?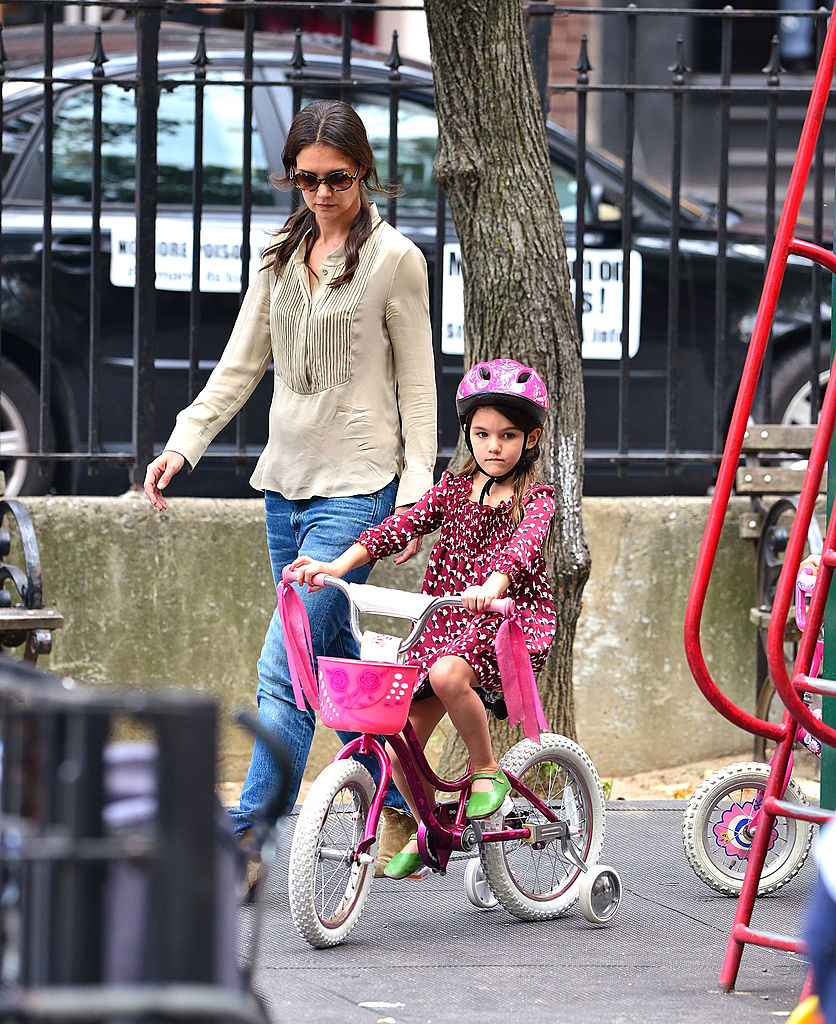 We're sort of obsessed with how perfectly Suri's green flats complement her bike streamers.
Thanks, Mom.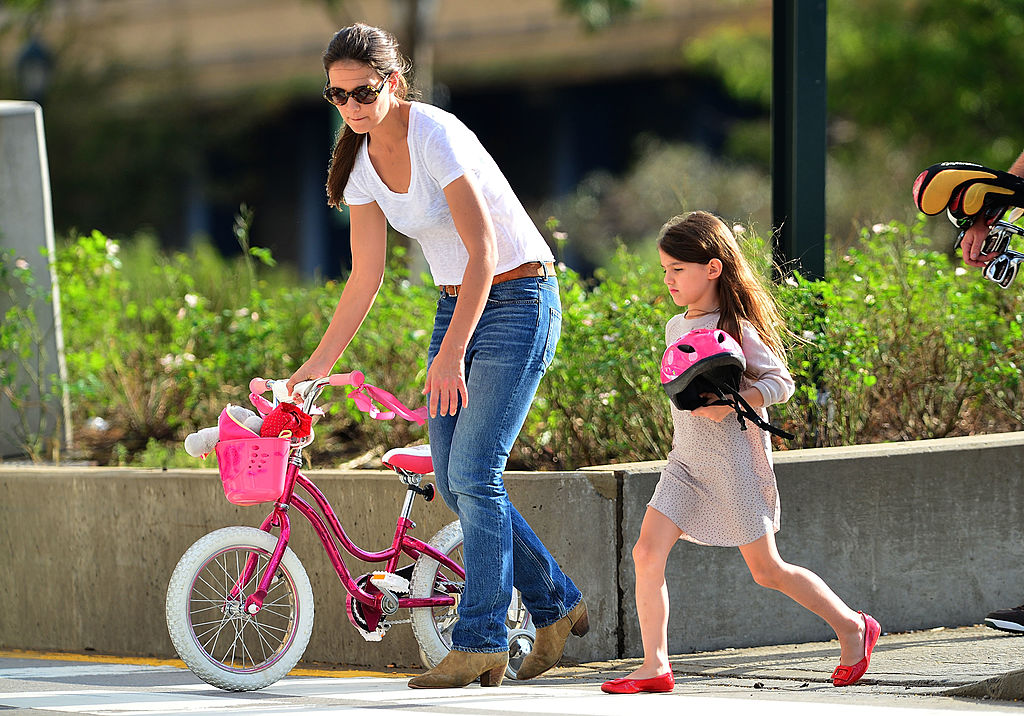 One of the most thankless mom jobs is lending a hand in walking the bike home after a long ride. But Holmes doesn't seem to mind.
How about a day at the zoo?
We can't totally see Suri's face, but we're sure she's just as excited as Holmes is to see the giraffes. Who wouldn't be?
They trek to Brooklyn.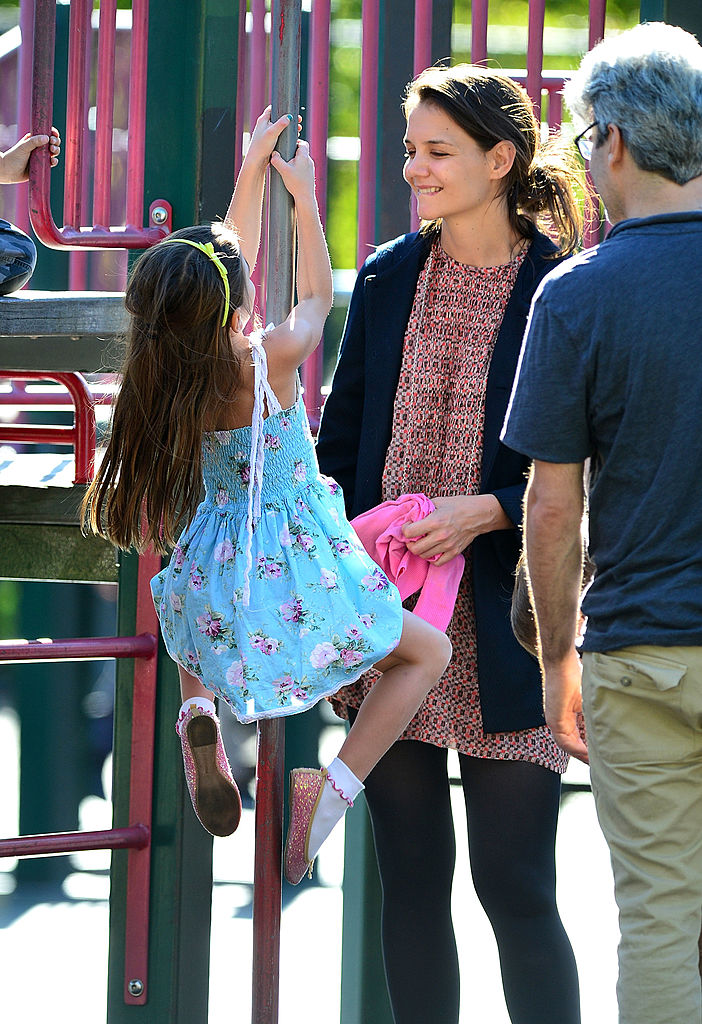 Even celebs go to play in Williamsburg's McCarren Park — and look good doing it, too.
Rainy days are the worst.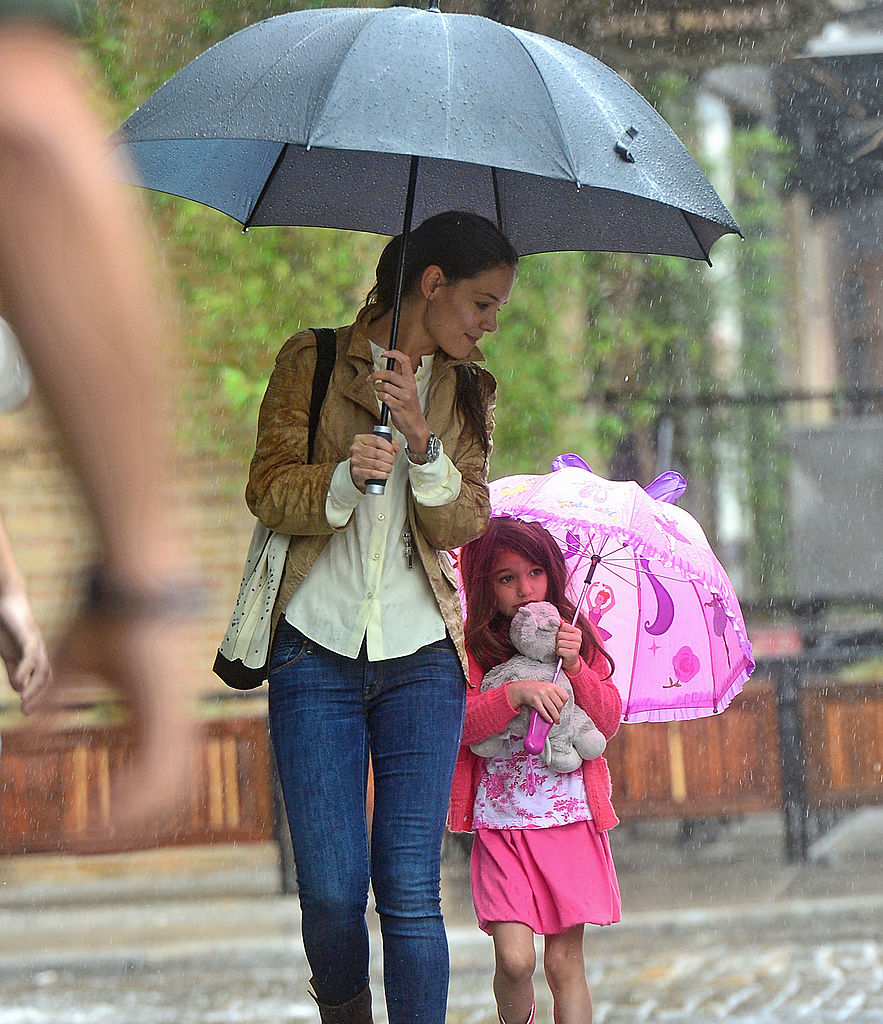 Rainy days in New York City are tough, but pink umbrellas and a stuffed animal make everything better.
They love catching basketball games together.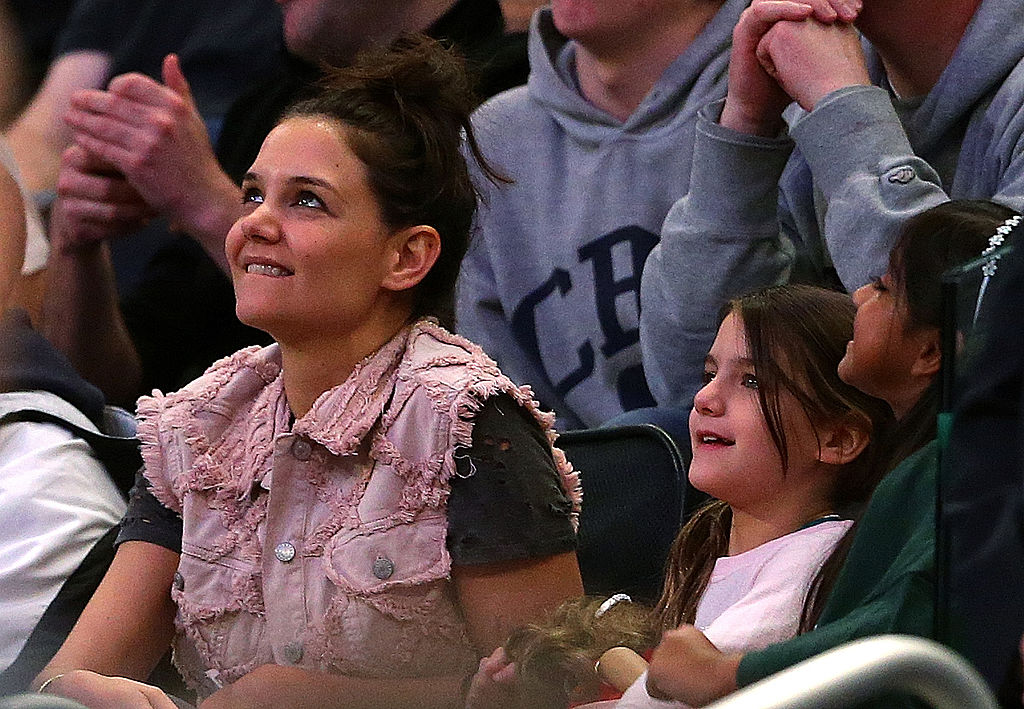 And they match, too!
Sometimes mornings are the worst.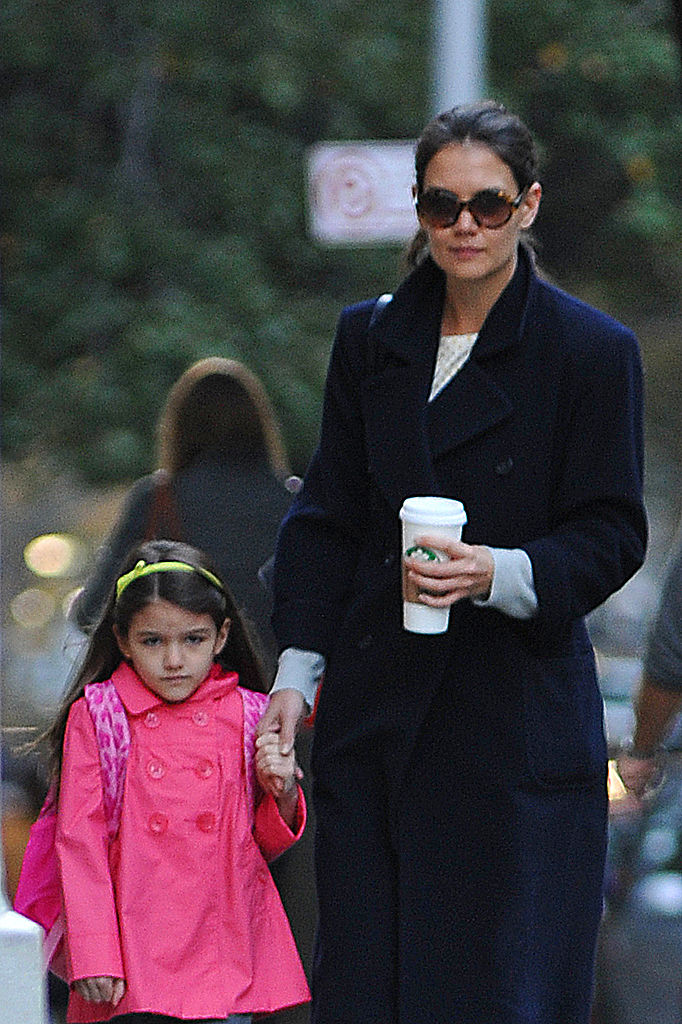 Yeah, the walk to school can be rough sometimes. But having some moral support helps.
Obviously, Suri and Katie are lucky to have each other. Hopefully they're enjoying Mother's Day together, too.