Here's all the inevitable "nasty woman" merch in response to Trump's debate comment
So! Did you catch the final presidential debate last night? If so, you probably heard Republican nominee Donald Trump refer to his rival, Democratic hopeful Hillary Clinton, by a ~delightful~ little nickname right at the end of their head-to-head.
As Clinton was tactfully and skillfully answering a question about Social Security, Trump shook his head, smirked, and droned into the microphone, "Such a nasty woman."
A nasty woman, you guys.
Twitter, of course, was immediately lit. The Janet Jackson references alone had us snapping and spilling our cocktails (because seriously, who hasn't used these debates as a real-time drinking game?!)
Perhaps the best thing to come from that truly horrifying remark, though? All the amazing "nasty woman" merchandise that became available literally overnight.
We love how these artists and crafters took Trump's nasty comment and turned it on its head with some of these truly excellent items. Behold:
1. Red Bubble "'Madame President if You're Nasty' Framed Print"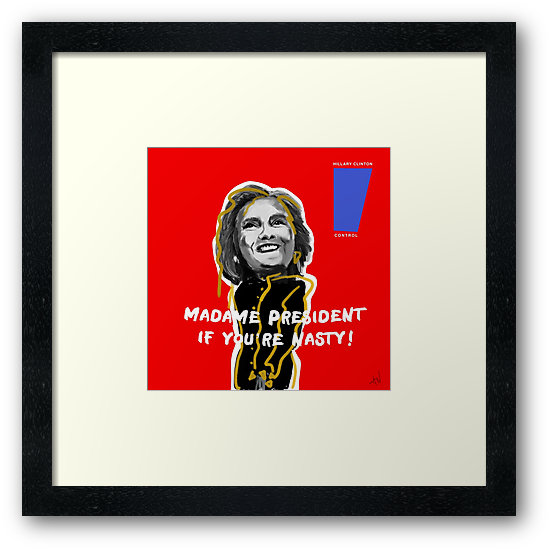 Get it here for $90.
2. Fishbiscuit Designs "'Nasty Women Vote' Shirt"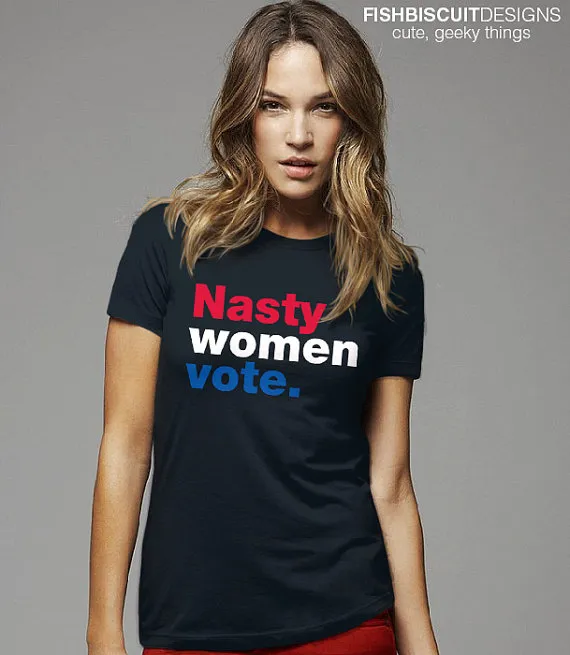 Get it here for $19.95.
3. Magic Society Store "'Make America Nasty Again' Hat"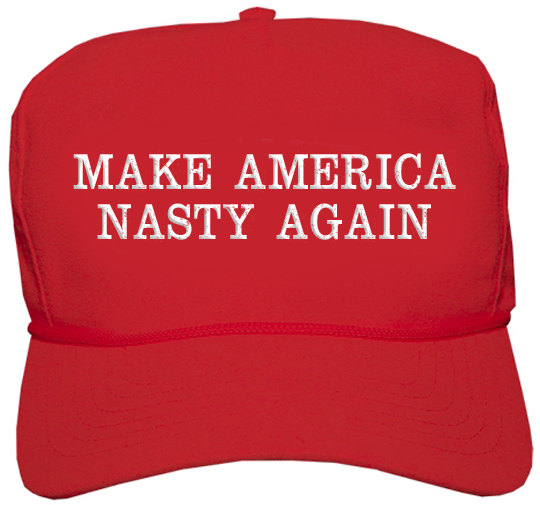 Get it here for $25.
4. Three Stitch Fifteen "Nasty Woman Cross Stitch"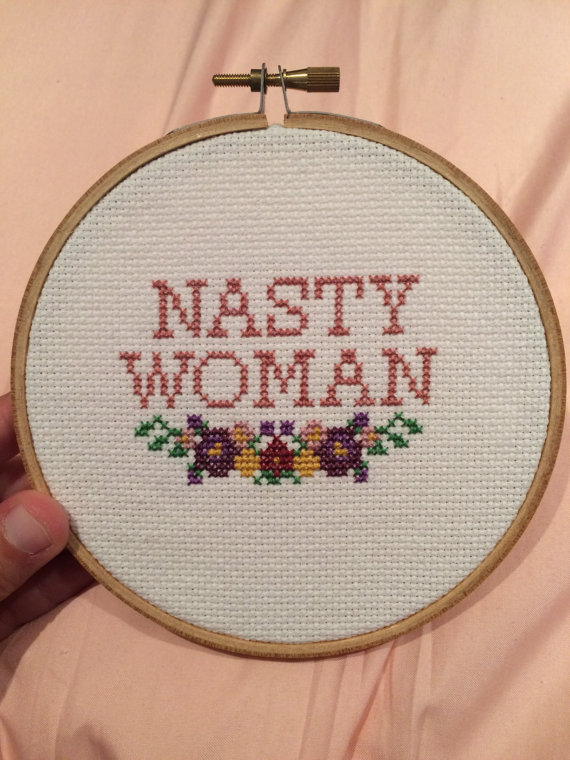 Get it here for $15.
5. Google Ghost "Nasty Woman T-Shirt"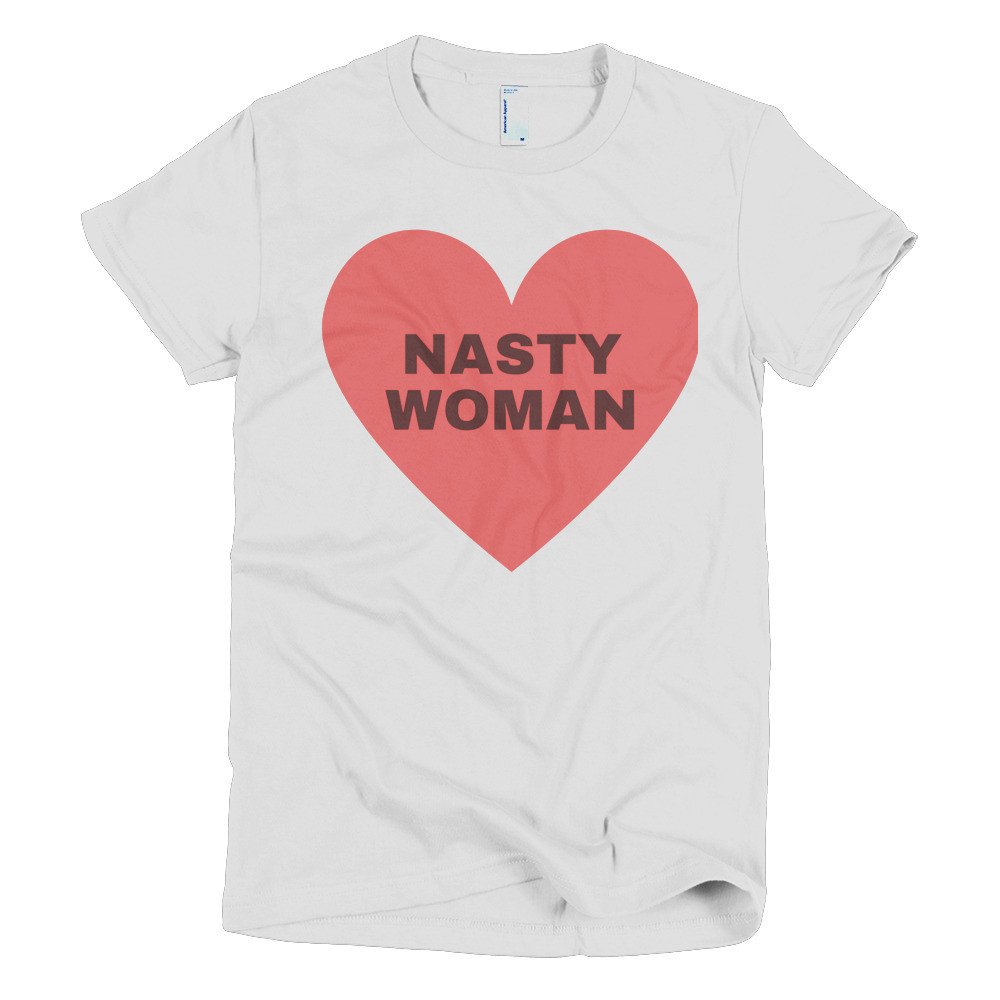 Get it here for $25.
6. Badass Shirt Company "Vote Nasty 2016 Coffee Mug"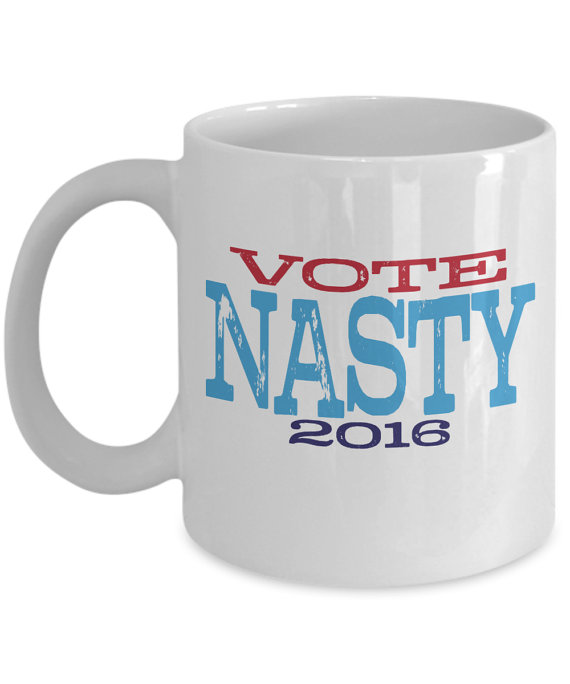 Get it here for $14.99.
7. Bangup Betty "Nasty Woman Stamped Necklace"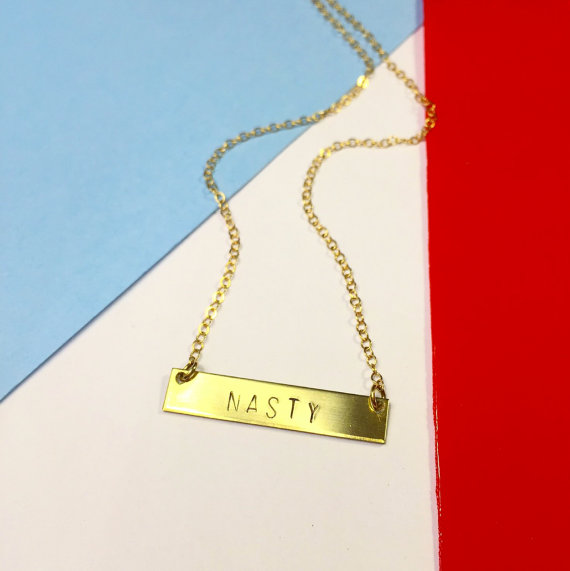 Get it here for $35.
8. Funny Faces Designs "Hillary Clinton Shirt"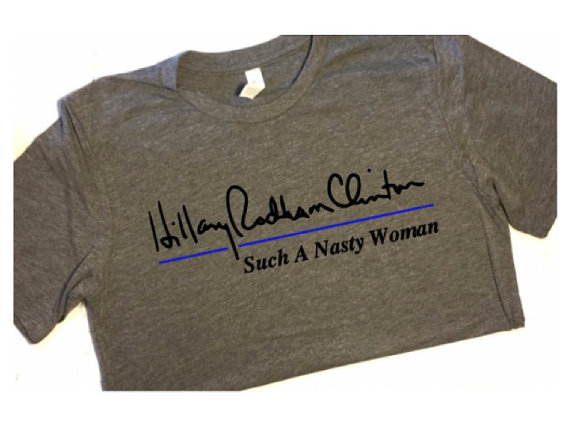 Get it here for $21.99.
9. Amanda's Afghans "'Such A Nasty Woman' Hand Towel"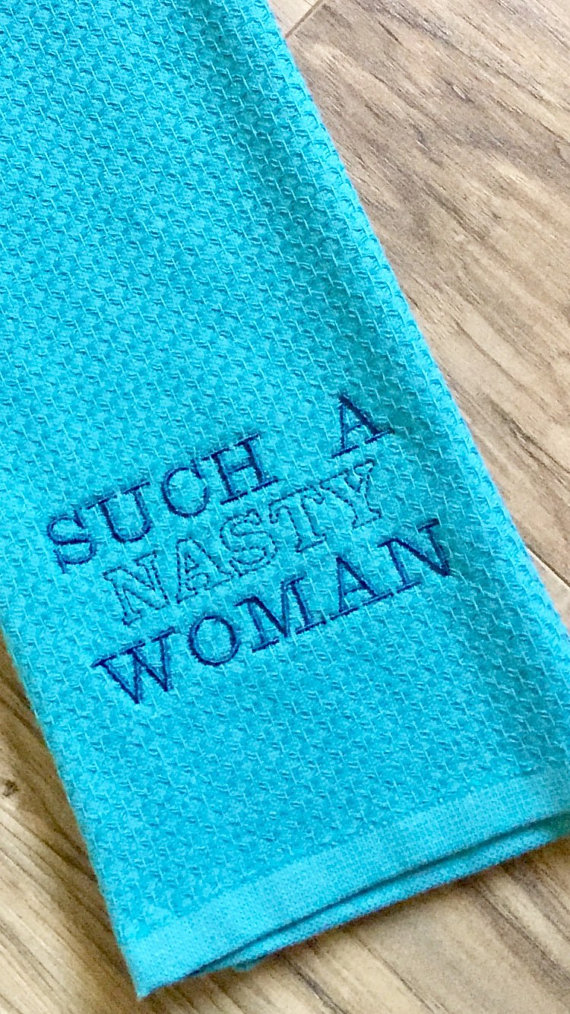 Get it here for $11.75.
10. The Smash Shop "Bitch I'm Voting 2016 Print Set"
Get it here for $35.
Hopefully we'll all be laughing about this election while celebrating our second female president someday… until then, merch it up!