Here's how much money Beyoncé is wearing in "Formation"
Beyoncé said it herself: "Always stay gracious, best revenge is your paper." Now, according to LookLive — a site that finds out exactly what characters and celebs are wearing — we can see just how much paper the iconic songstress is wearing in her "Formation" music video.
Outfit #1: Rockin' Prints on a Police Car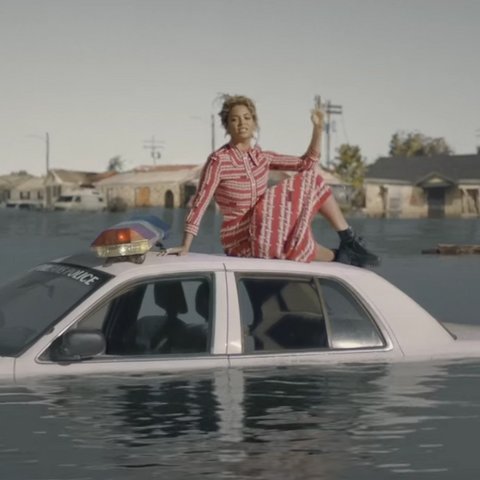 That's a Gucci print silk shirt right there. The cost? $1,390. As for the matching skirt, it's $1,890. Plus, those badass Louis Vuitton Canyon Desert boots: $1,270.
TOTAL: $4,550
Outfit #2: Old-Timey Corset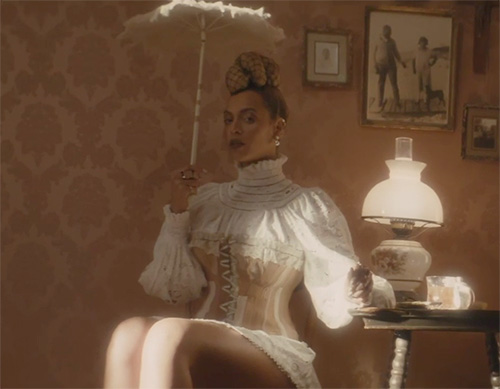 Though her corset's brand is not known, the piece Beyoncé's wearing underneath is a Zimmermann master chemisette tunic, which is being sold for $995 at Saks Fifth Avenue. Then, there are her Fallon XL pearl earrings (which we may actually be able to splurge on – if we start saving up now!): $165. 
TOTAL: $1,160
Outfit #3: Sheer Pastels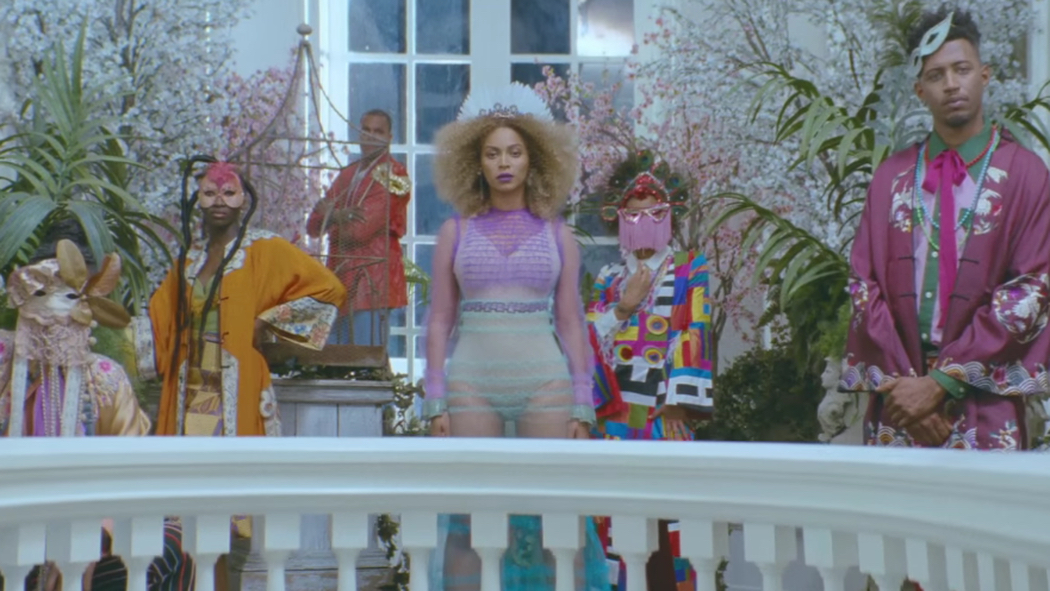 Not gonna lie. This is one of our fave looks from the music video. That stunning mesh maxi dress is by Gucci and, unfortunately, the price is unknown because it's not featured online along with their other Spring/Summer '16 pieces. However, other Gucci dresses of that sort are at least $5k, so we'll just estimate that as the price. Luckily, the price of her Fallon Madison pearl earring is known: $165. 
TOTAL: $5,165+
Outfit #4: Saucy Red Bodysuit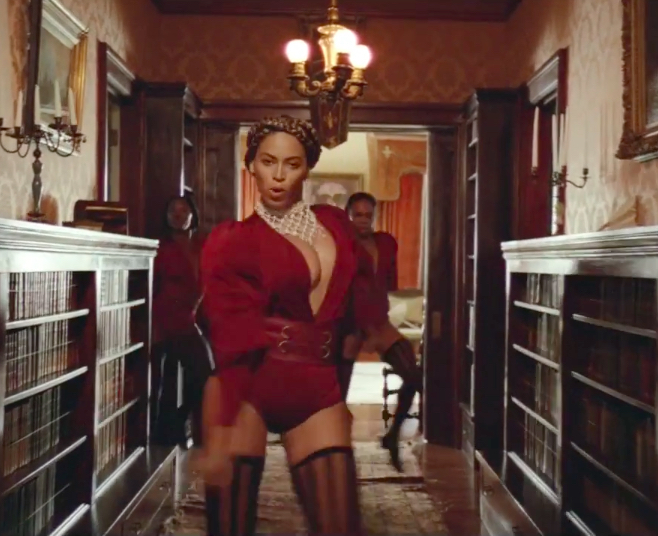 That's a custom, puff-sleeved body suit, so there is no price. Also, no price for the Chanel necklace. So… let's just say that this one's worth a lot of paper.
TOTAL: A lot of paper
Outfit #5: Custom Gucci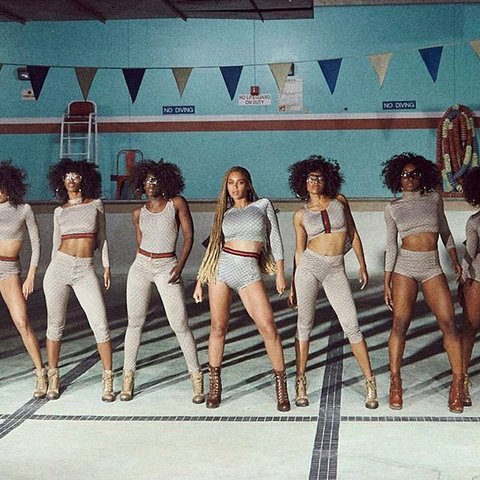 This entire outfit was custom-made by Gucci for Beyoncé. So, priceless?
TOTAL: Priceless *nods head*
Outfit #6: Lacy Lady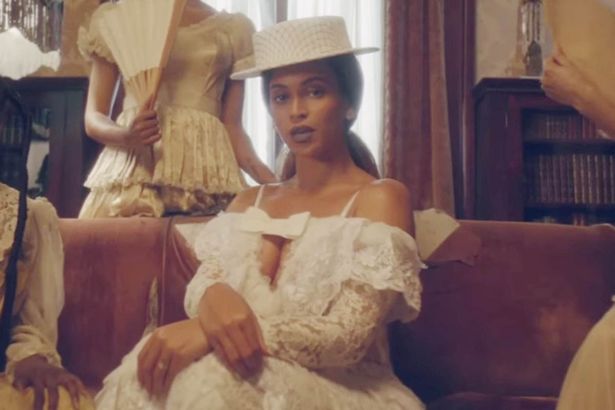 Finally, something that's not custom-made (though, it is Beyoncé, so what else would you expect?!)! That Alessandra Rich lace heart dress is $2,346. The Fallon florette button earring? $180. The Chanel check pattern hat? About $1,700.
TOTAL: $4,226
Outfit #7: Black Hat Magic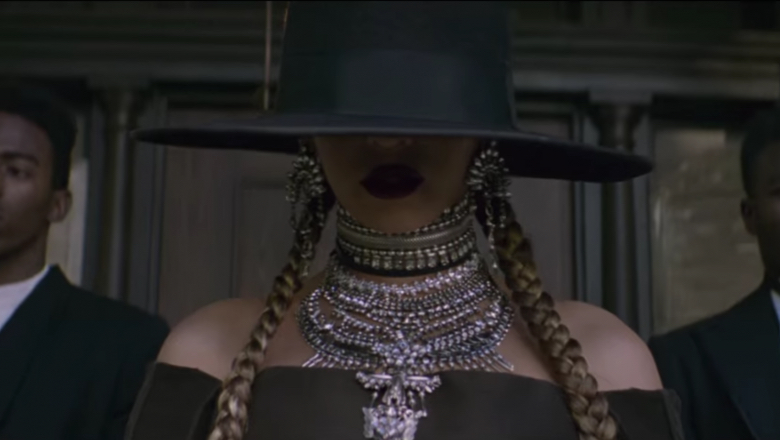 Those are Warner Bros. vintage clothes, plus a vintage hat, meaning that we have no idea what the price is. As for all that jewelry… Dylanlex Falkor II statement necklace: $1,080. Dylanlex Hadley necklace: $940. Fallon Monarch jagged edge choker: $300. Dylanlex Ivy earrings: $310. Dylanlex Rocky bracelet: $560. Dylanlex Rhys bracelet: $510.
TOTAL: At least $3,700
Outfit #8: Fur-bulous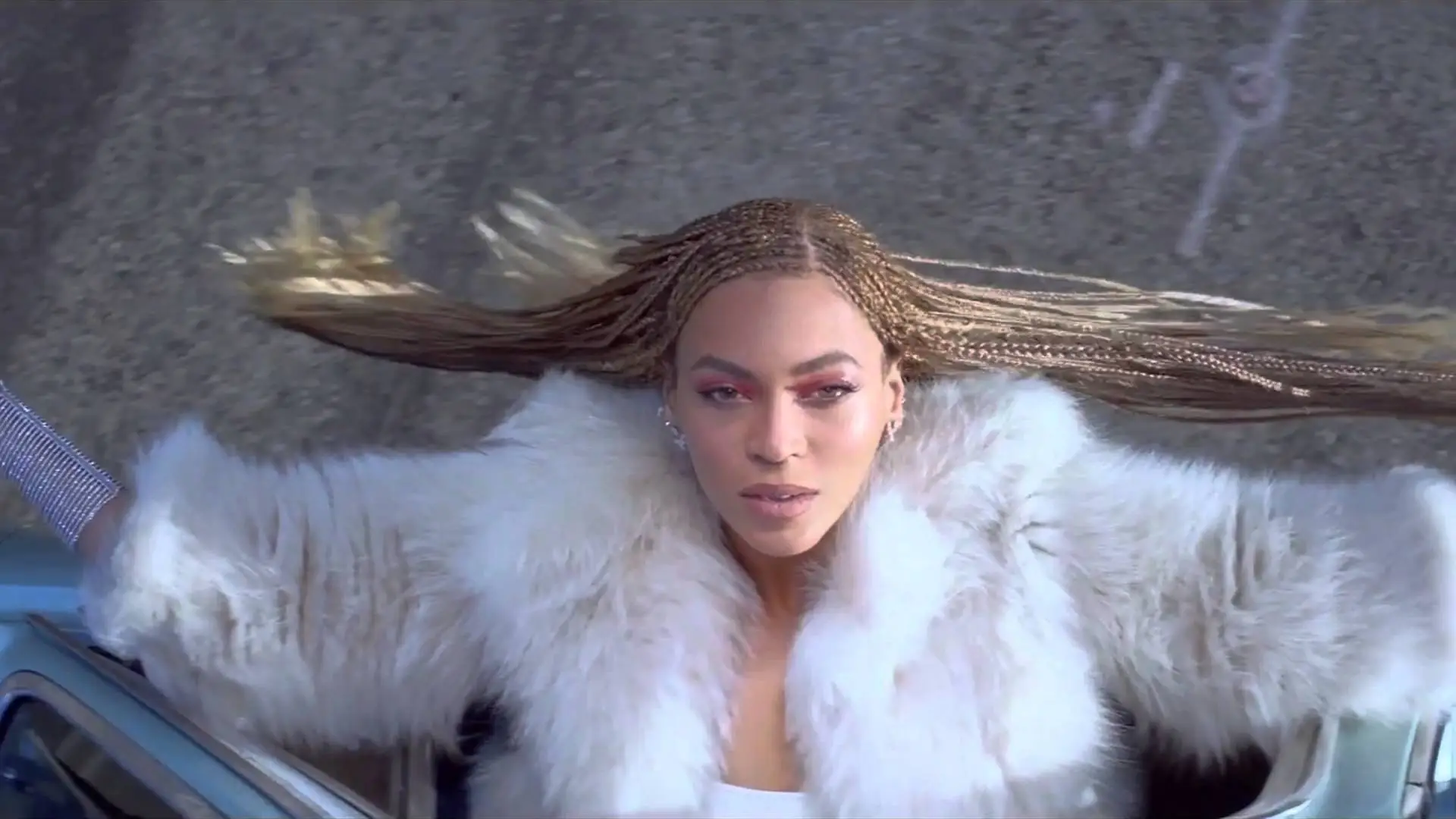 Lastly, we have the only outfit we'd want to wear if we were to casually hang out of a car window. Beyoncé's cotton knit square neck bodysuit is by Rosie Assoulin and it's $895. The fur coat is by Fendi and the price is not listed (though they do typically coast thousands of paper).
TOTAL: $895, plus thousands of paper
Based on the information that was available, Beyoncé's "Formation" wardrobe ended up costing $19,696. However, that does not include all the custom-made pieces and vintage specialities that only Beyoncé could get her hands on. So, with that in mind, we're going to say…
OVERALL TOTAL: $19,696 + a lot more paper