Here's Ludacris rapping his way through a children's book about llamas, and you're welcome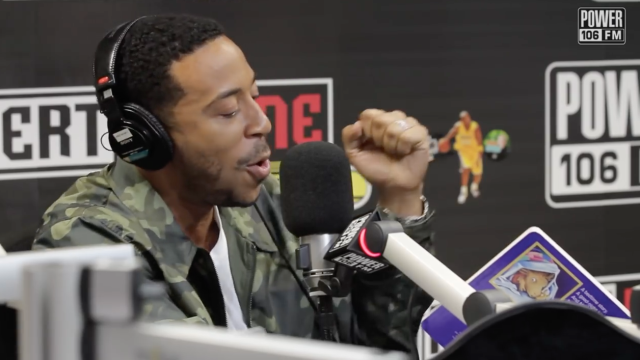 When he isn't in different "Area Codes" or trying to "Act a Fool," Chris Bridges, aka Ludacris, is reinventing classic children's stories featuring llamas. The rap superstar recently stopped by Power 106's "The Cruz Show" in Los Angeles where he rapped his way through Llama Llama Red Pajama over the beat of Lil' Yachty's "I Spy" — and it was absolutely delightful.
The rapper and actor participated in a fun, ongoing series currently happening at the "The Cruz Show" in which the host passes a copy of Anna Dewdney classic children's book to some of the biggest names in hip-hop, and then has them rap it out. We're totally intrigued by the series and it's safe to say we'll never look at Llama Llama the same way again.
https://www.youtube.com/watch?v=PFtHeo7oMSU?feature=oembed
We know Ludacris is a father of three, so he's probably no stranger to the seemingly endless bedtime routine and reading the same stories, like Llama Llama, over and over and over again to his little girls. And you can just tell Luda is a dad by the way his eyes light up as he makes his way through the story of the little llama just waiting to hang out with his busy mama before going to sleep.
Other artists who have attempted the task include rappers Desiigner, Jeezy, and Migos. So, the next time you're tasked with putting a little one down for the night, you'll have tons of inspiration to make bedtime a little more fun.