ColourPop dropped a bunch of palettes today, and our wallets are weeping
We spent all last night waiting anxiously for this morning when ColourPop released their first-ever palettes, and now the time is here! ColourPop releases products at such a truly prolific rate that it can be difficult to keep up — which is why when we heard yesterday that they are releasing their first palettes ever we were stunned to realize they didn't already have them.
They've had so many gorgeous collaborations and made such lovely duo and trios that our brains must have conflated that to an actual palette. Isn't it funny how the mind works? But we couldn't be more thrilled that the time has now come and that ColourPop has released not one, but two gorgeous palettes today.
ColourPop launched the Yes, Please! Pressed Powder Shadow Palette, the Gimme More! Highlighter Palette, and a large empty palette to customize your shades.
In news that will surprise exactly no one, the Yes, Please! Palette sold out almost immediately. But that doesn't mean that we can't take a peek inside and see what gorgeous new shades ColourPop blessed us with.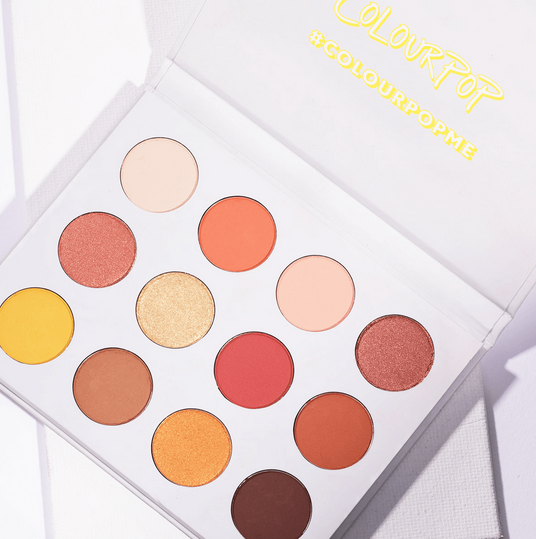 The pans are slightly smaller than their usual Pressed Powder tins, but thanks to the high amount of shadows you're definitely getting more bang for your buck.
You can see for yourself how vibrant and lovely these shades are, the formula looks absolutely divine. Fingers crossed for a quick re-stock.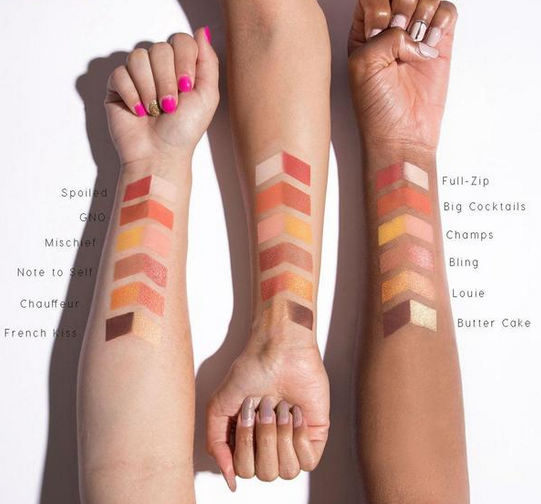 The shade names are fitting, as always. They include: Full-Zip, a matte warm ivory; Big Cocktails, a matte orange; Champs, a matte pale peachy nude; Bling, a metallic rust; Louie, a metallic duo-chrome red with a gold flip; Butter Cake, a metallic pale yellow gold; Spoiled, a matte brick red; Gno, a matte burnt orange; Mischief, a matte warm yellow; Note to Self, a matte warm caramel; Chauffer, a metallic duo-chrome bright orange with a gold flip; and French Kiss, a matte deep red brown.
These six gorgeous shades give you a radiant lit-from-within look and blend effortlessly thanks to its buttery soft powder formula.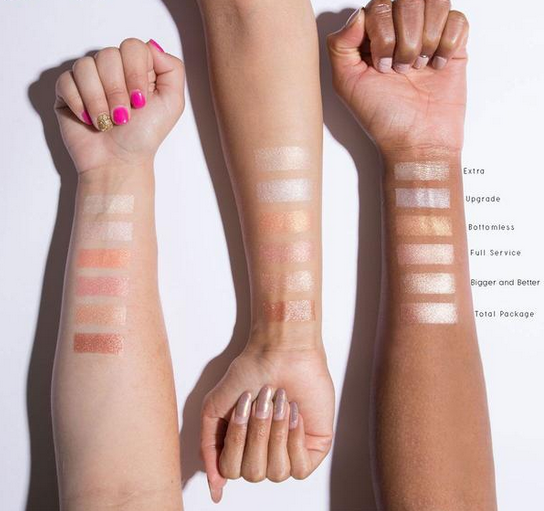 The palette includes: Extra, a pale gold; Upgrade, a baby pink; Bottoomless, a tangerine with a gold flip; Full Service, a pink with a gold flip; Bigger and Better, a champagne; and Total Package, a metallic rose gold.
And for those of you who like to mix-and-match, ColourPop's Large Palette, $10, is just the ticket.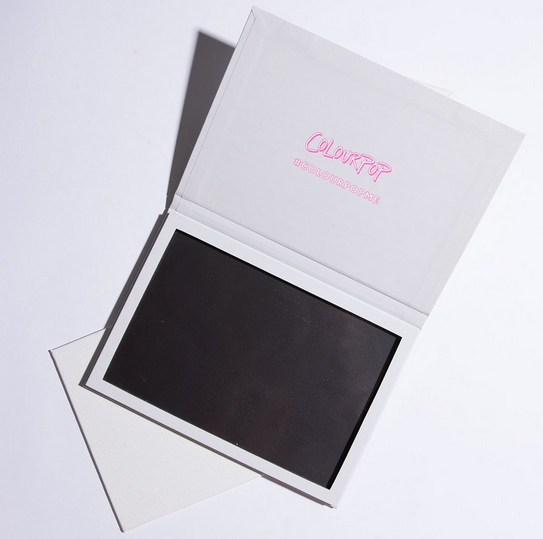 This magnetic palette allows you to customize your own pressed powder shadows and keep them with you in a handy-dandy container. It doesn't get more convenient than that.
So there you have it. ColourPop's delightful new palettes are setting the standard for future goodies to come, and we are into it. Don't let the remaining two palettes slip away from you, so make sure you head over to ColourPop now and treat yourself on this lovely Friday.