Here's Kim Kardashian's first pic with baby Dream, and it's as aww-dorable as we expected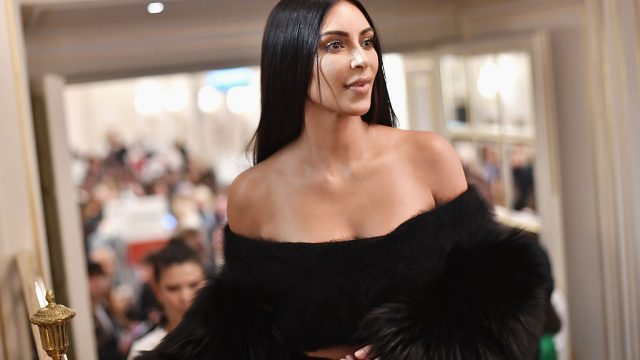 Calling all sleepyheads: It's time to perk up and give that afternoon slump a kick in the butt with the assistance of an adorable baby picture. It's completely effective, and if you don't believe us, stare directly into Kim Kardashian's first photo with baby Dream, and tell us your eyelids and energy levels don't immediately reach for the sky.
Before caffeine addicts chime in, we'll concede that a mid-day cup of coffee will just as easily do the trick, but make sure you catch this coo-worthy photo of Rob Kardashian's twin between sips. Looking at Dream's Kris Jenner haircut, long lashes and lovely baby lewks are always a sight for both sore and sleepy eyes.
Dream's aunt Kim shared the sweet photo on Instagram in which she cradles her 3-month-old niece with the utmost care, and it is beyond sweet.
"Hey beautiful girl," Kardashian's caption reads.
Aww! Baby Dream is obviously feeling the family love, and we can absolutely see why Rob is obsessed with her. Personally, we CANNOT stop gushing over the endless supply of cuteness provided by those irresistibly squeezable baby cheeks.
https://www.instagram.com/p/BPILRIYgtjM
We're beyond smitten by Blac Chyna and Rob's precious daughter, but we definitely would love to hear the words of wisdom her Aunt Kim had for her in this sweet moment, beyond the obvious baby talk. Maybe they discussed the possibility of little North West styling her any future selfies (baby Dream has the facial expressions down pat), or perhaps Kim gave her newborn niece tips on how to not get cranky about not having more Instagram followers than her famous aunts.
Only time will tell, but we'll just sit back and wait to see Dream's selfie game become cuter and more fab by the minute.