If you don't want a Marilyn Monroe moment, here's how to keep your dress from flying up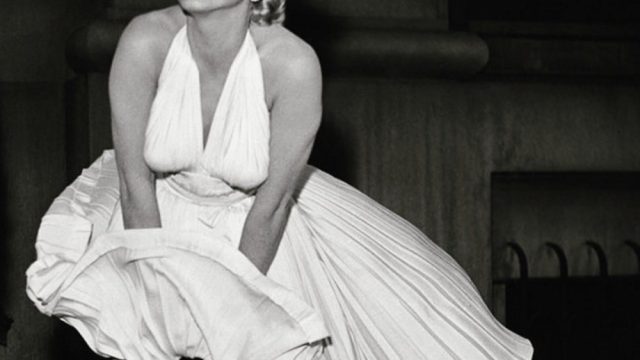 We've all been there: The minute we decide to wear a flirty skirt or an uber feminine dress, the unthinkable happens, and our skirt or dress blows up à la Marilyn Monroe. One minute you're getting your strut on, the next, you feel a little too much air down there. Unfortunately, science has yet to come up with a way to notify us precisely when a skirt-blowing breeze is heading in our direction, but there is something we can do on windy days when leg-baring is a risk.
Meet Dress Downs, garment weights that'll keep your head high and your hems down.
No Marilyn Monroe moments here.
How have we not known about these sooner?
For 12 bucks, you get a pack of four Dress Down garment weights that stick to the hems of skirts, dresses, or blouses. No need to glue or sew these down — they come with an adhesive and are reusable.
Although the Dress Downs' Instagram account is a little weird (mostly pics of women whose dresses have blown up in the wind), it does make an important point: No one is immune to Mother Nature, and if ever you're caught in a wardrobe malfunction, take the opportunity to just laugh at yourself if you can.
If it happens to queens like Nina Garcia, Michelle Obama, and our BFF Amber Rose, it can happen to anyone.
Well, anyone except the actual Queen who has weights sewn into all her clothing. That's pretty badass.
So, are you trying Dress Downs this summer, or are you gonna go with the flow?