Here's what Kathy Griffin wants to tell President-elect Donald Trump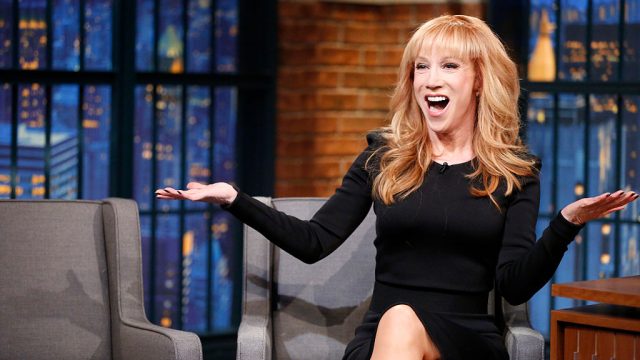 We have to admit that this election season has been quite a doozy. Many comedians have made their own thoughts on the presidential election known, and Kathy Griffin has a few demands for Donald Trump of her own. Recently, Kathy Griffin appeared on Late Night with Seth Meyers, which featured a quick video of her explaining her take on the president-elect.
Earlier this election season Griffin shared a video about her feelings regarding Trump, and she didn't hold back even a bit. This time, she's even more straight up.
See for yourself!
https://www.youtube.com/watch?v=uhD-x0fZU_g?feature=oembed
Kathy Griffin explains that she has five things to do in order to prepare for Trump's presidency.
So what are the give things Griffin plans to do when Trump becomes president? She explains,
"First of all I'd like to see the president elect on a wonderful show called Are You Smarter Than A Fifth Grader."
Like, woah! She didn't stop there, either.
"I'd like the president elect to do the classic song everyone remembers from School House Rock called How A Bill Becomes A Law."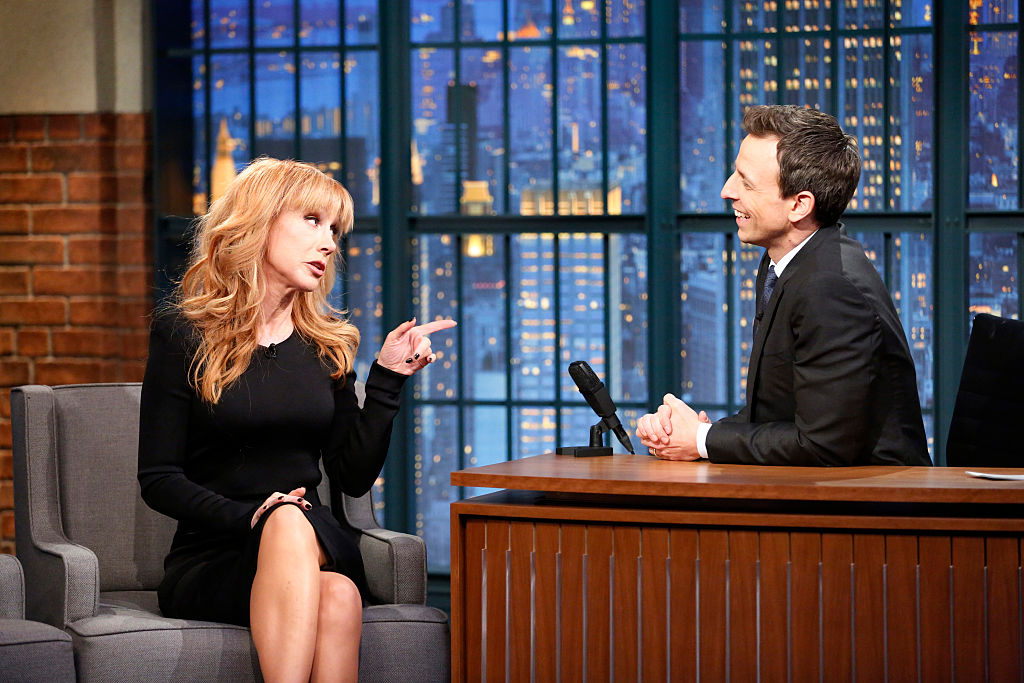 Next, she expressed concern at how quickly Trump's team talks, saying,
"Also I believe every Trump surrogate or cabinet member should have an oxygen tank."
Next, she joked that there's a list of those who've spoken out against Trump. Finally, she brought up Trump bragging about grabbing women by the p*ssy.
"I'm prepared for a president that may or may not grab my p*ssy at any time."
Kathy Griffin's solution? Wearing an athletic cup. We can't lie. We're LOLing.