Here's how you can watch "Game of Thrones" live (and legally) this season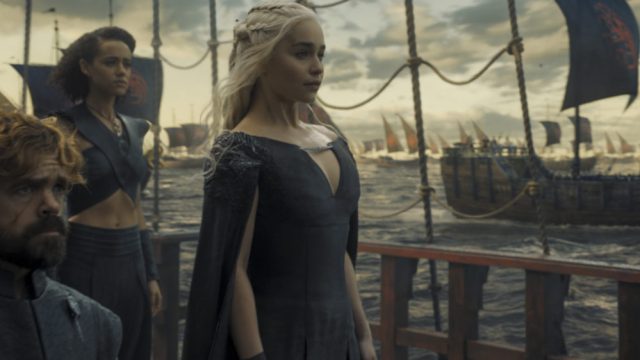 Winter is coming to a screen near you. Just in time for Season 7, HBO has reached a deal with Hulu to bring you Game of Thrones — plus a bunch of other HBO favorites — live!
And with Game of Thrones just days away from premiering, we're pretty excited to see our friends again.
Hulu brought you The Handmaid's Tale this spring, and now they've struck a deal to bring even more drama to their platform. Hulu users can now access HBO programming for $14.99 a month. (There's also a separate option for Cinemax.) This includes on-demand AND live shows. So when Game of Thrones Season 7 premieres on July 16th, you'll be able to watch it right away.
Tim Connolly, Senior Vice President, Head of Distribution and Partnerships at Hulu, said this about the deal:
"With this important new partnership, fans can now watch Game of Thrones live every Sunday, binge watch all six seasons of The Sopranos or catch up on Westworld alongside our live TV, sports, classic TV shows, and Hulu originals — all without ever having to leave the Hulu app.
This will make it even easier to keep up with what's happening in Westeros — you know, without resulting to illegal options. (You'll recall Game of Thrones is one of the most pirated shows — which is not the best way to express your love for your favorite show.) Plus, you'll get shows like Veep and Big Little Lies too.
We can't wait to see what happens on Game of Thrones this season — and now, we won't have to wait!