Here's how you can rock almost-princess Meghan Markle's floral maxi dress look for less!
Meghan Markle and her regal boyfriend, Prince Harry, reached another milestone in their relationship over the weekend. And guys, it was major. As in, Meghan Markle made her first official outing as a royal significant other.
One of Prince Harry's closest friends got married (at a posh resort in Jamaica, as one does when one runs in royal circles), and like any good boyfriend would do, Harry invited Markle to come along as his date. The weekend trip has been analyzed by approximately ten million (seriously only a slight exaggeration) different websites. Meghan and Harry drank tropical cocktails. They swam in the ocean and held hands. Harry supposedly knocked over a tray of beverages while doing the moonwalk on the dance floor, because OF COURSE Prince Harry can bust a move.
We kind of wish we'd been there. (Who are we kidding? We totally wish that.)
The whole getaway sounds completely fabulous, but one of our favorite details about the royal holiday was the fabulous floral maxi dress that Meghan Markle wore to the wedding ceremony. As you can see here, she looked every inch like a princess.
Meghan's dress wasn't just gorgeous, but her choice of designer was also meaningful. The dress is from British fashion house Erdem, which just so happens to be a personal favorite of Catherine, the Duchess of Cambridge (or as we affectionately call her, Princess Kate.) Coincidence? We think not.
The maxi dress Megan chose is from Erdem's Pre-Fall 2017 Collection, which basically means it's so fresh off the runway that it's not even available yet for purchase. Unless your boyfriend is Prince Harry.
The closest thing you can get is this chiffon midi dress from Erdem's 2017 Resort collection, which retails at $2,525.00.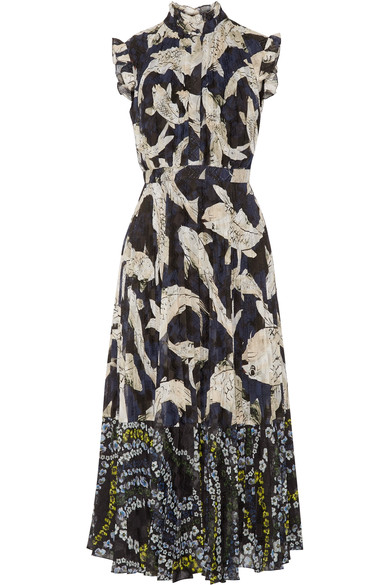 As much as we love this, it's pretty pricey. And tragically, since we're not dating a member of the royal family nor do we star in a hit television show, we can't spend quite that much (at least, I know I don't, I don't know your life!).
But we've tracked down some more affordable options, because everyone deserves to look like they're about to jet off to Jamaica with Prince Harry. EVERYONE.
Ruffle Cami Maxi Dress In Yellow And Black Floral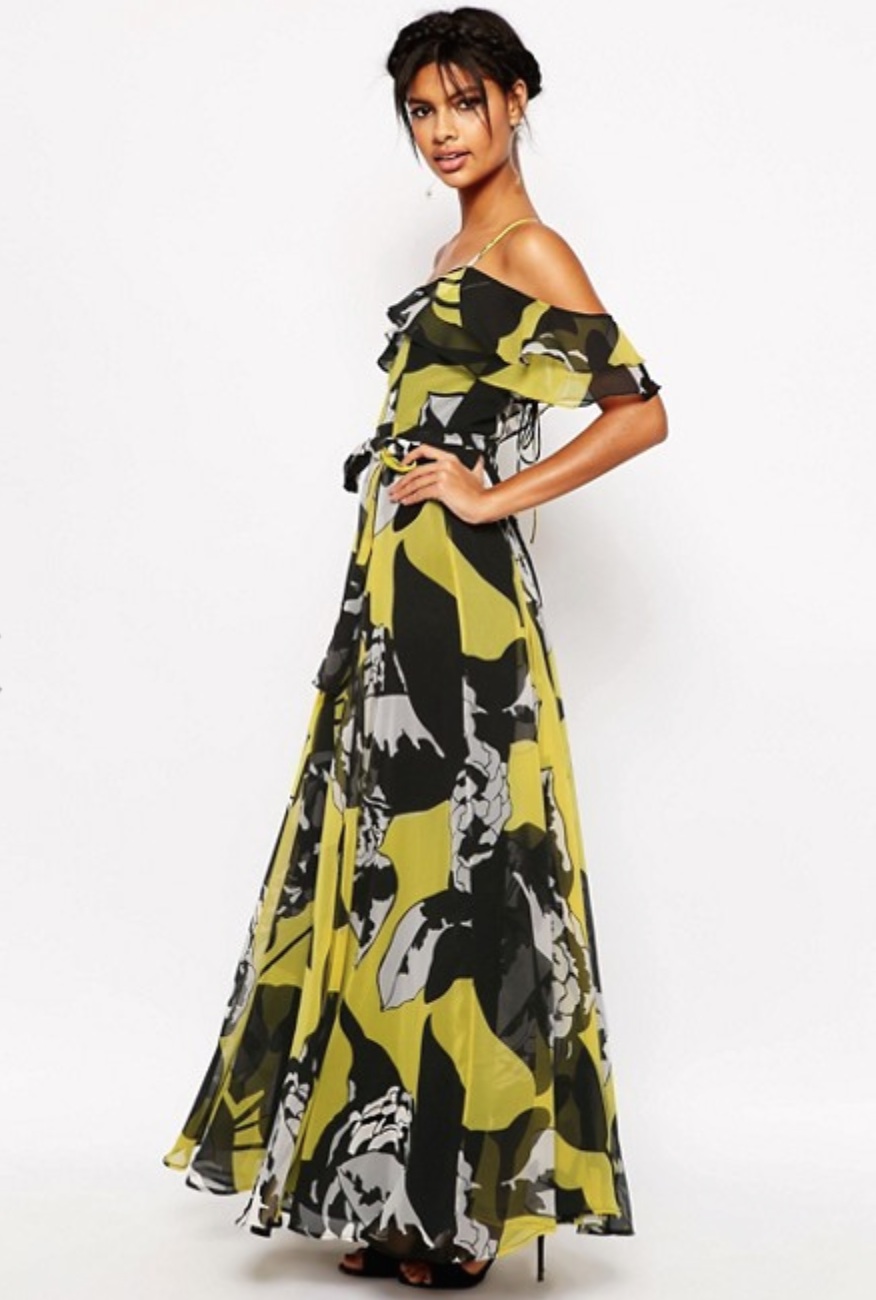 Magnolia Blooms Black Floral Print Maxi Dress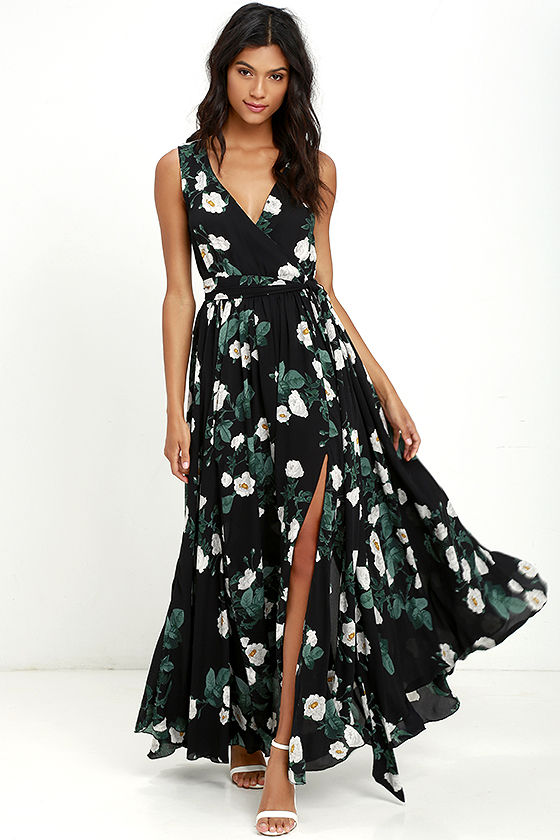 Delphine Black and White Floral Print Maxi Dress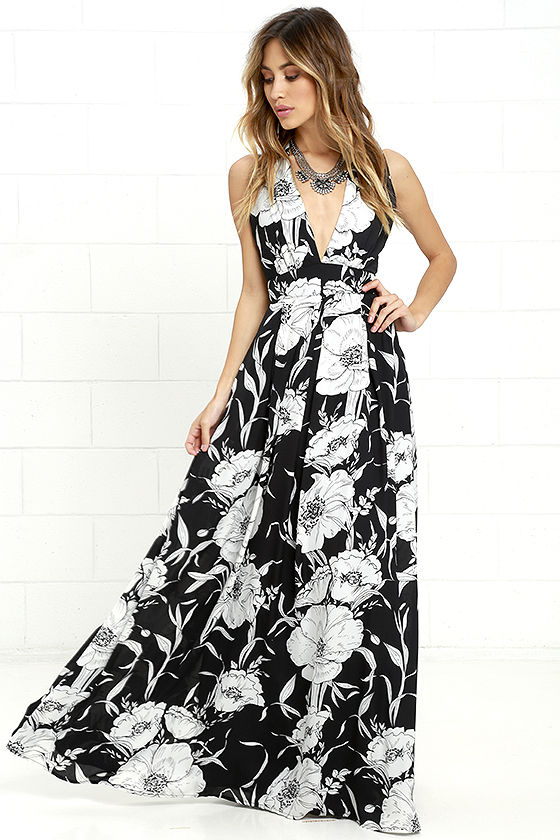 Black Floral Lace Mock Neck Sleeveless Maxi Dress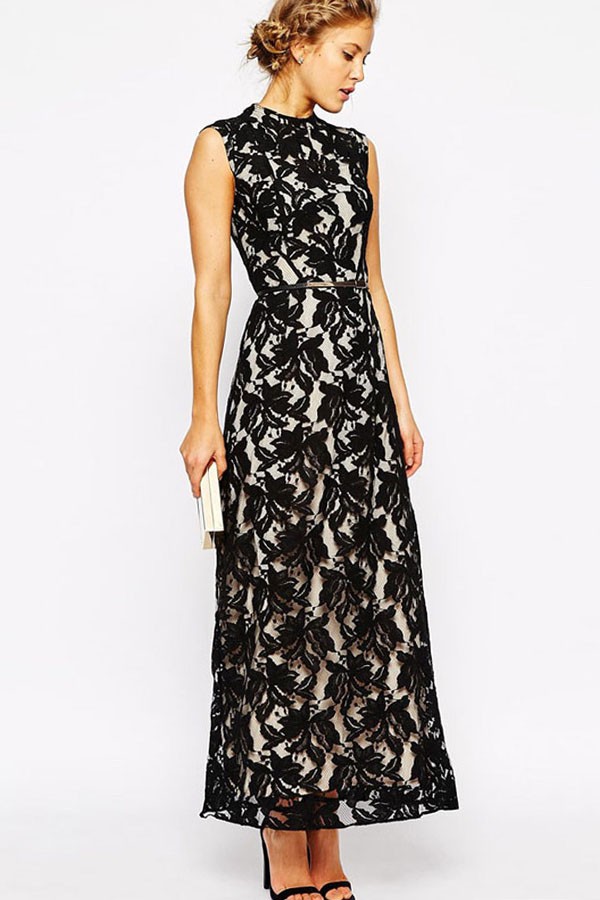 Floral Print Georgette High Neck Maxi Dress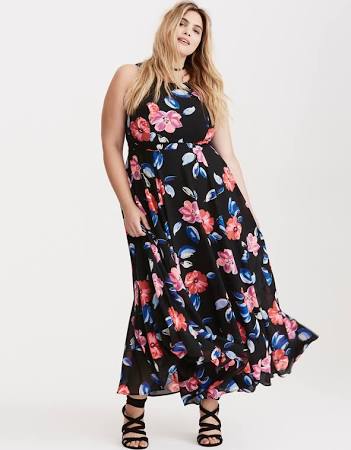 Precious Memories Navy Blue and Yellow Floral Print Maxi Dress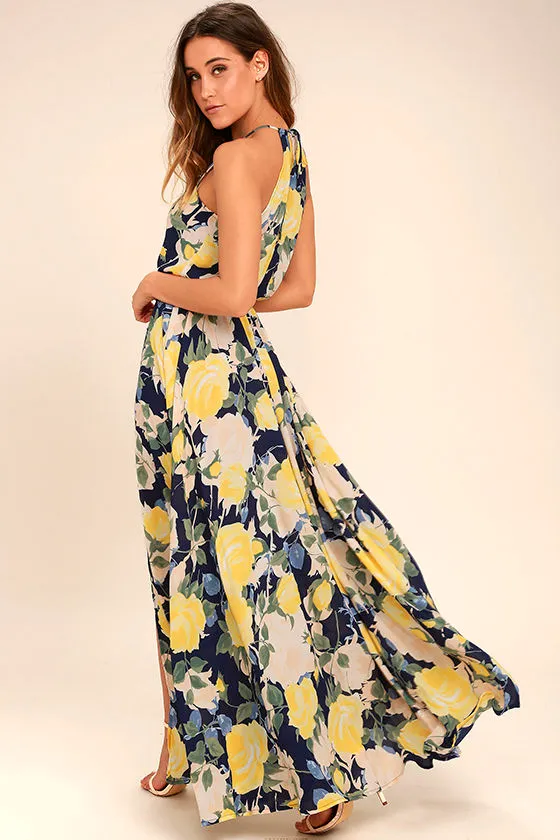 Price: $134.00
Okay, we've got our dress. Totally ready to moonwalk with a prince.
Just saying.