Here's how you can recreate the fashion seen in "Scream Queens"' episode, "Blood Drive"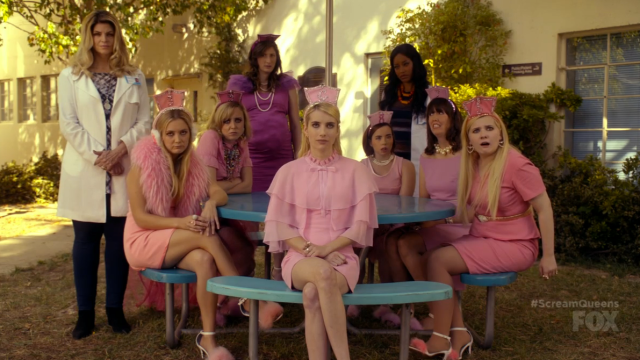 Welcome to your official Scream Queens Season 2 fashion recap. Here we will discuss the various lewks in each episode, complete with affordable shopping recs so you too can mimic the grandiose style of Chanel Oberlin and Co. Warning: spoilers within!
As with Ryan Murphy's repertoire, a lot of REALLY crazy things happened in this episode of Scream Queens, so I'm going to get right to the spoilers. (Another warning to avert your eyes if you haven't seen it yet, you're welcome!)
In the sixth episode of the Scream Queens' second season, a blood drive contest is happening at the hospital, much to the pleasure of Chanel who fancies herself a fine phlebotomist. The winner received an all-expense-paid trip to a place called Blood Island, which sounds scary AND sexy, but is actually the former — Nurse Hoffel is using the trip as a ploy to get rid of the Chanels. See, we find out she's actually the sister of Miss Bean, the sorority housemaid from Season 1 who met her death in a vat of oil. Hoffel wants REVENGE. Of course, Chanel doesn't know this and has her eyes on the prize. If she wins, she's using the trip as a horny getaway with Dr. Holt. Can't blame her!
There was also the literal unveiling of the Green Meanie to be Dr. Cascade (which was pretty obvious from the last episode since we found out he was the baby from the first ep). Plus, another juicy reveal: There's a second murderer on the loose! Is it Hester? Is it my hunk Dr. Holt and his crazy hand?! Ryan Murphy is getting TOO wild with this season.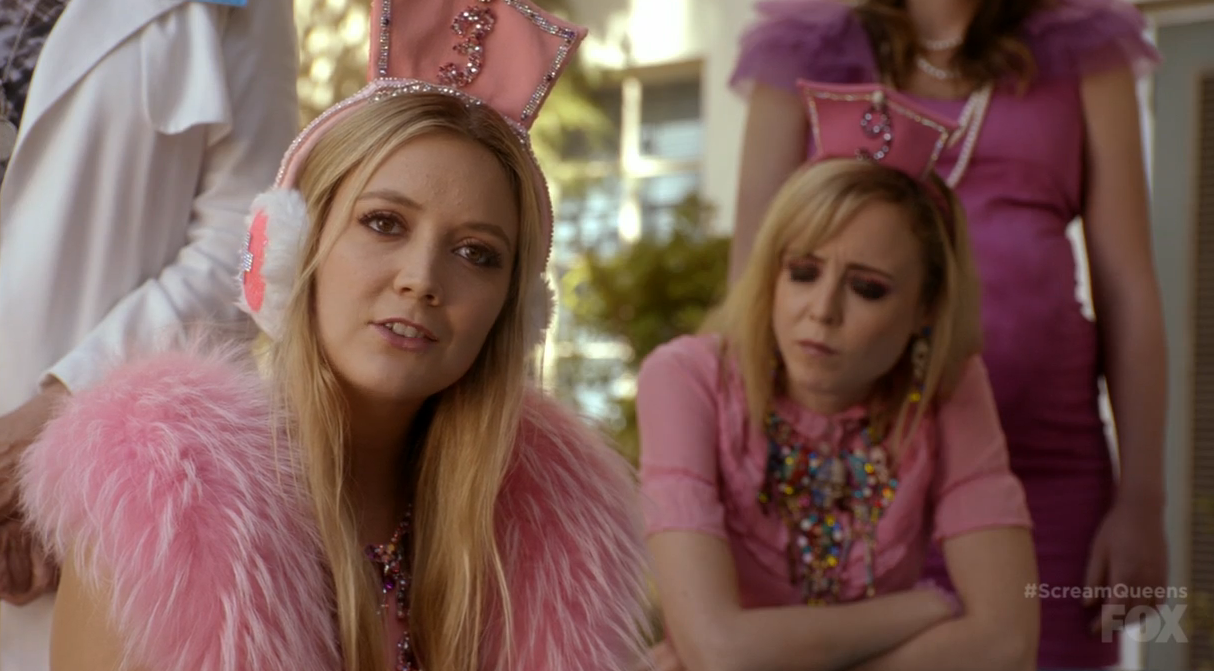 The patient of the week is a guy who thinks he is a vampire. Oh my goth! He's sensitive to sunlight, has fangs, and literally drinks blood. Hester, who is bored out of her mind not being able to murder anyone, takes it upon herself to cure this supergoth of his ailment…by forcing him to drink gallons of blood until he basically becomes a vegetarian. Good thing there's a blood drive going on!
Now that you're all caught up, let's get to the clothes!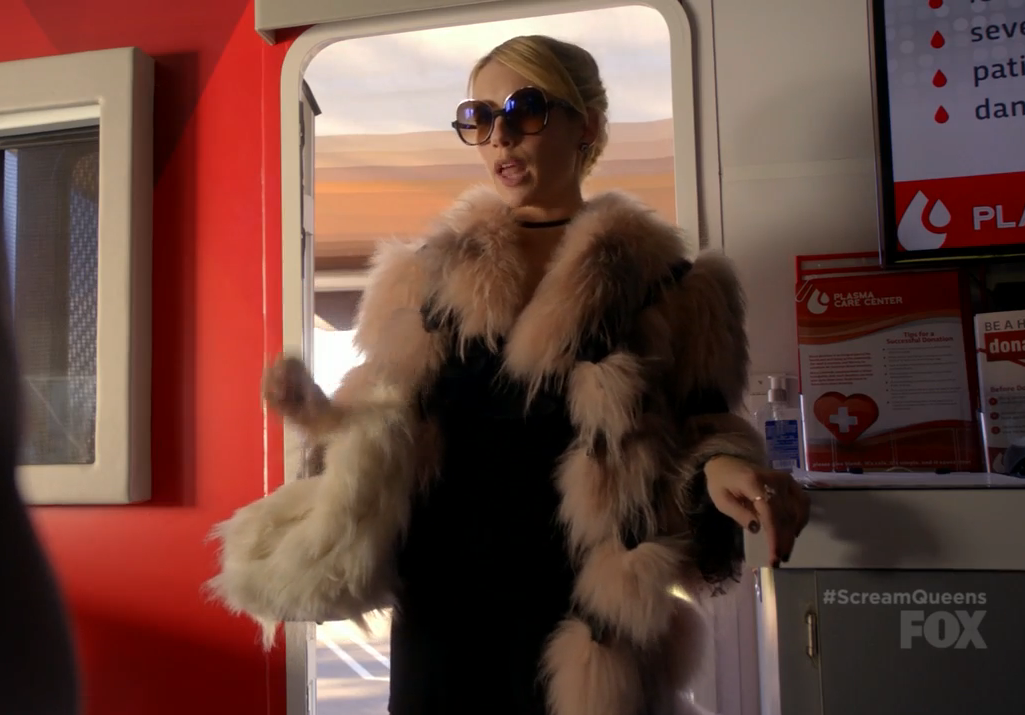 Chanel's classy black jumpsuit is perfect for competition.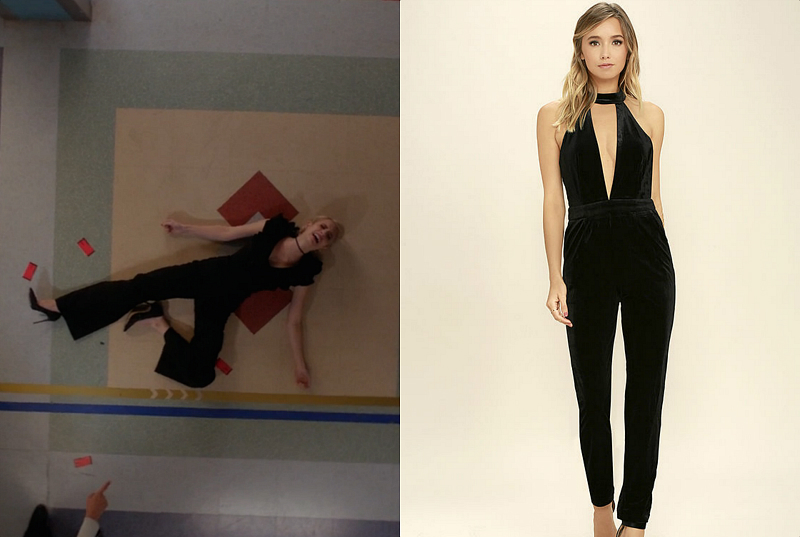 I mean, if you're going to lay on the floor, screaming in anguish, you might as well look CHIC. Get this velvet version from Lulu's for $52.
Lovin' that ring game so much we're gonna copy it.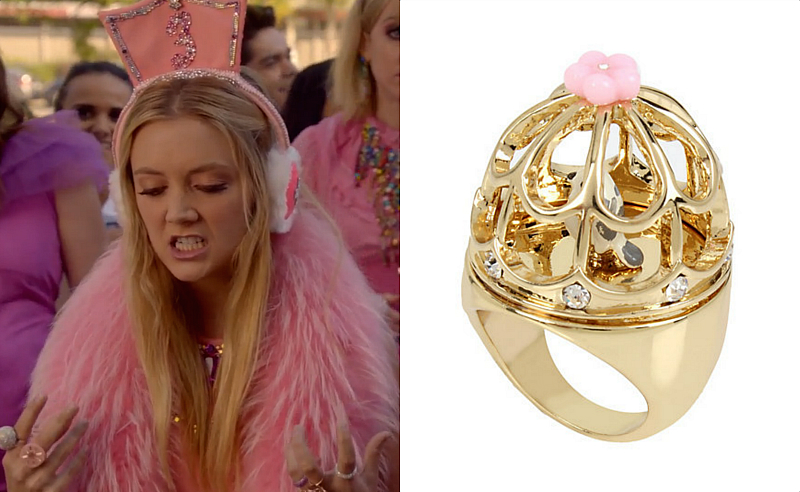 The girls always got some bling on their fingers, but this time Chanel #3 is going the extra mile with multiple baubles. I'm feeling this gold birdcage ring from Betsey Johnson myself. Grab it here for $65.
Satin bras = always a killer look.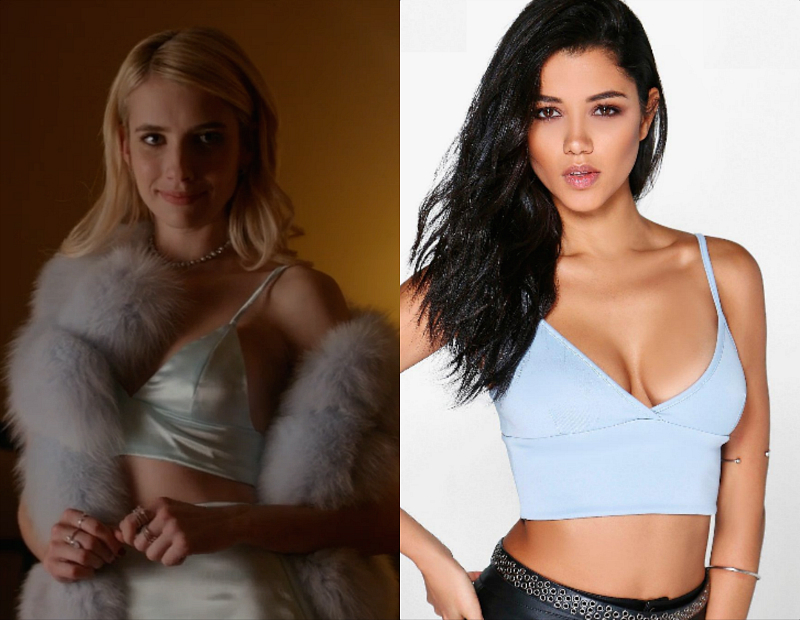 I love, LOVE, the look of a furry coat draped over a satin bra! Get a similar version of the bralette (albeit in scuba material) at Boohoo for just $14.
Pinafores are the perfect nurse uniform throwback.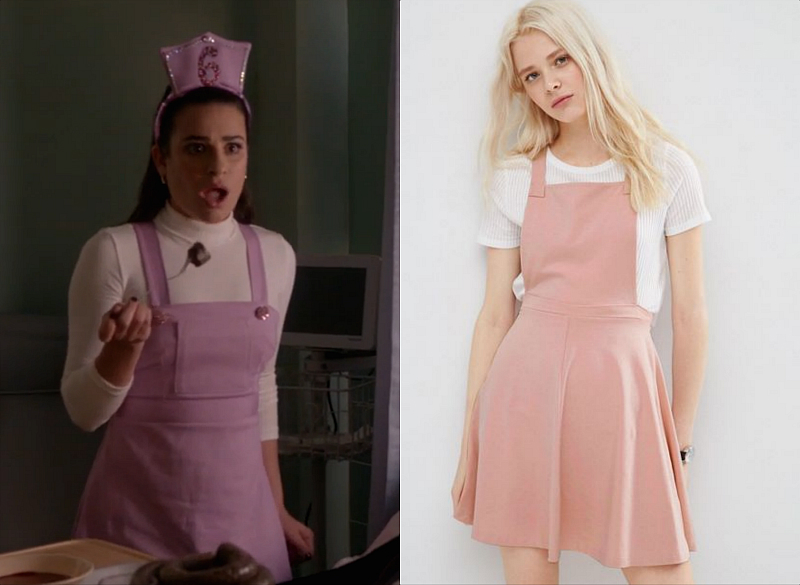 I'm swooning over Hester's version of the ridiculous Chanel-style nurse uniform. A pastel pinafore dress over a turtleneck? It's so stylishly vintage-inspired, I almost want to sign up for nursing school. Get this cute baby pink version over at ASOS for $23.
Until next time, bitches!
Check out our previous Scream Queens style coverage here!