Here's how to recreate a lived-in makeup look inspired by the morning after a really wild night
Party makeup is perhaps one of the trickiest looks to achieve and navigate. To successfully wear a lot of makeup, you sort of need to have some level of skill, and to subvert traditional party-makeup norms, you have to have a clever idea. Unless I'm overthinking everything but that surely cannot be the case.
A fun way I discovered creating a party face with minimal skill and maximum impact is to do a look inspired by the morning after partying. This lewk is slightly worn in and a bit smudged, yet it's undeniably glam. It's cool because it walks the perfect line between making an effort and trying too hard. When it comes to full-faces, this is no mean feat.
Let's dive into the tutorial, shall we?
Step 1: Base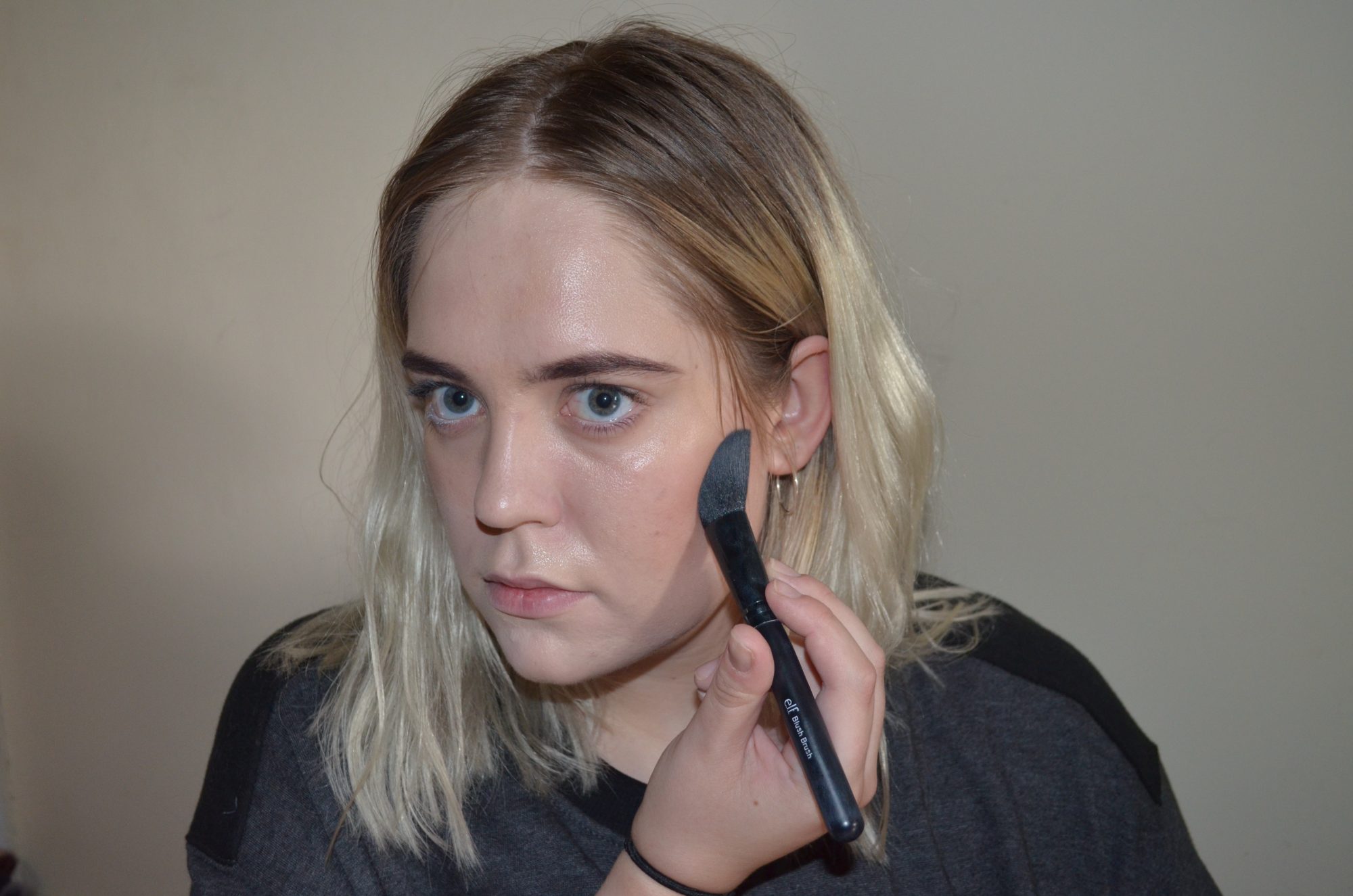 A sneaky trick I've found to make a high coverage foundation look more natural and worn in is to mix in a couple drops of facial oil. It sounds kind of gross, but the fancy, expensive oil basically takes the place of your natural skin grease and it blends everything together more seamlessly with a natural, glowy sheen. I used a pump of the new Armani Power Fabric ($64) mixed with two drops of the Fresh Seaberry Moisturising Face Oil, $52.
Step 2: Contour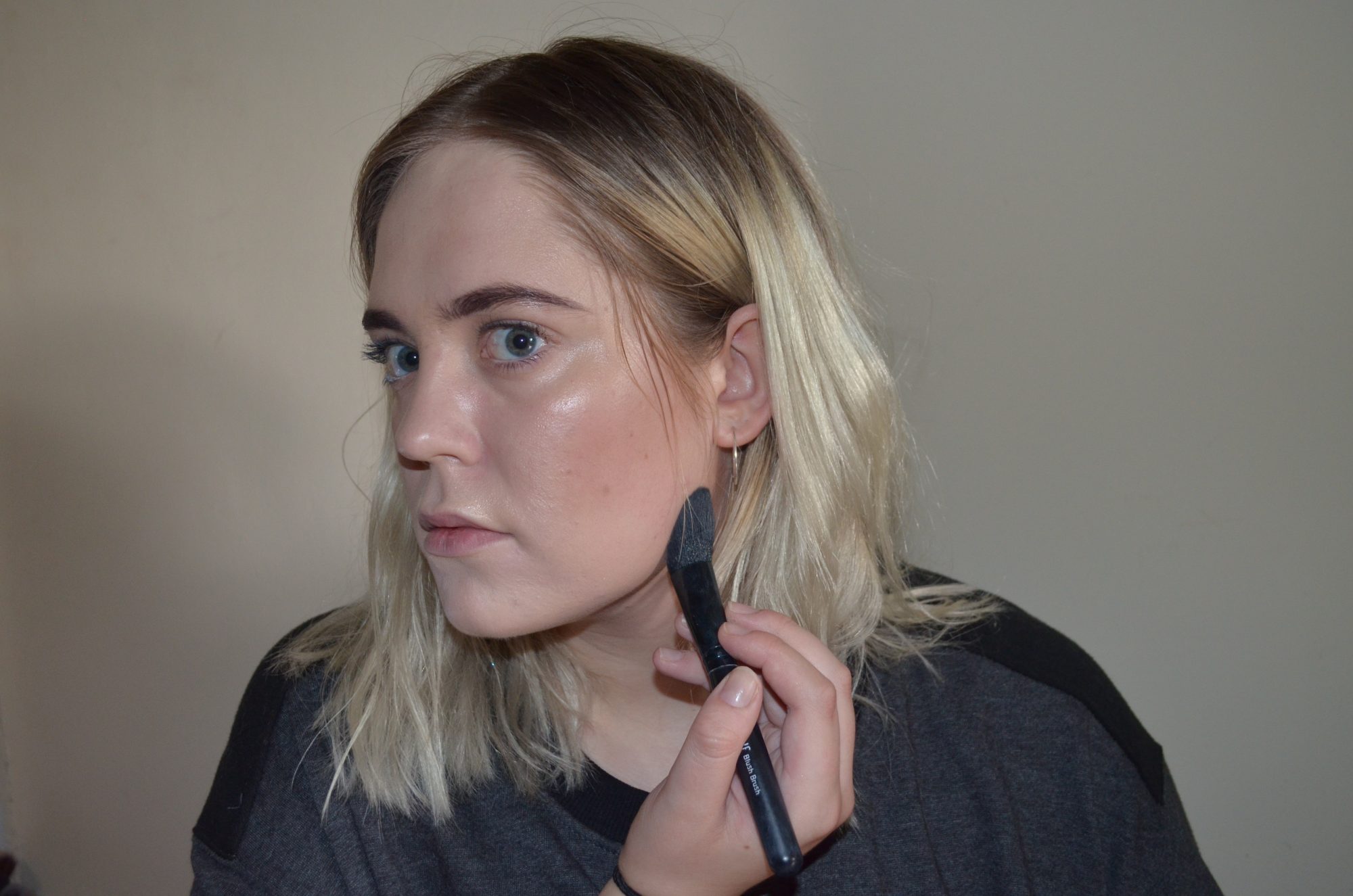 I think party makeup lends itself to a more intense contour. My favourite way to do this without looking obviously face-painted is by doing a two-pronged attack. I apply the L'Oréal Paris Infallible Sculpting Palette, $8.90, with the e.l.f Cosmetics Blush Brush, $3. Using a fluffy brush gives a more natural, diffused contour, especially since the contour palette from L'Oréal is a cream product.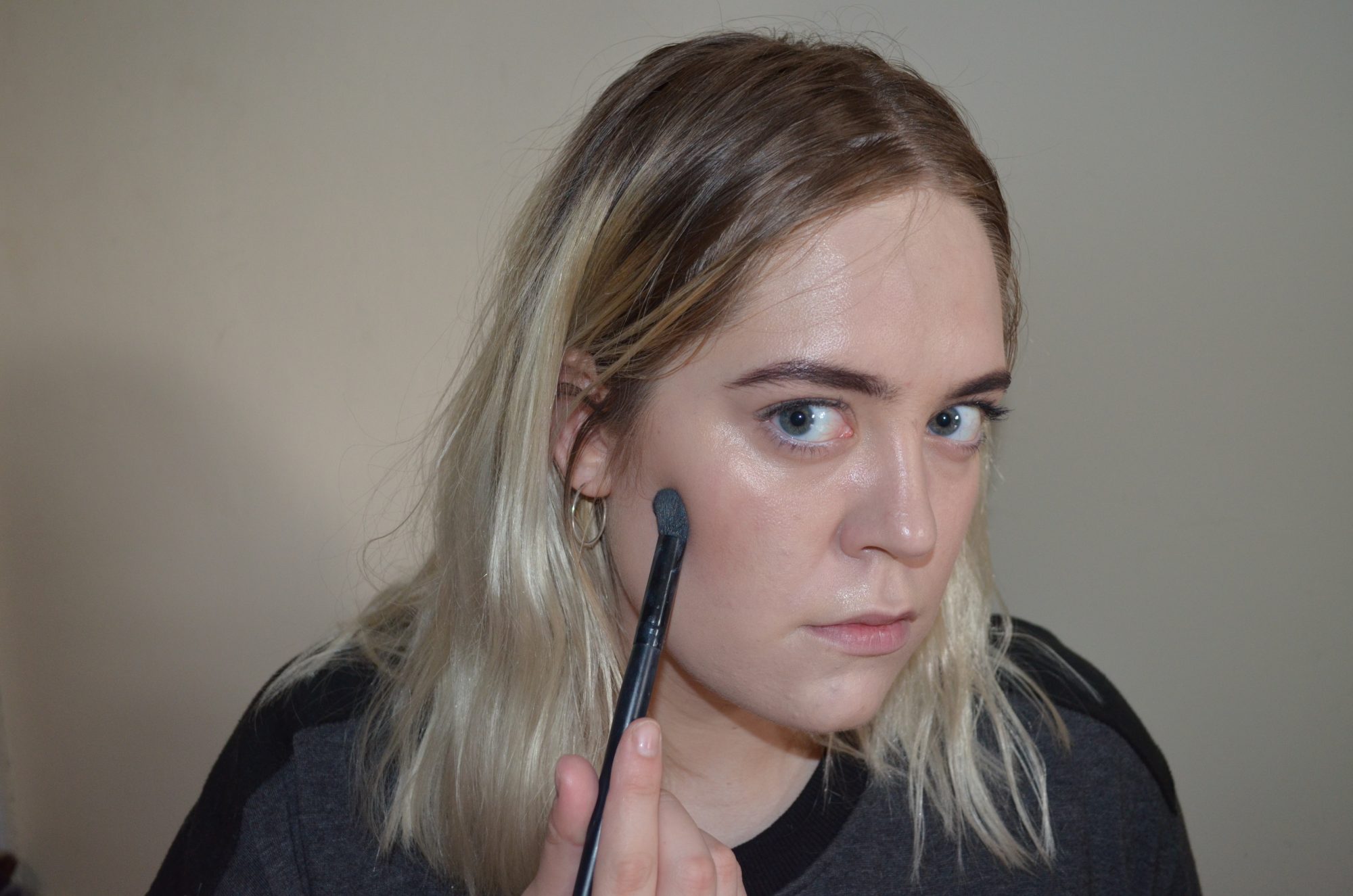 Next, as a contour accent, I went in with a teeny bit of the Kevyn Aucoin Sculpting Powder, $44, with the e.l.f. Cosmetics Flawless Concealer Brush, $3. I took this darker and grayer-toned shade right in the center of my original contour area to add even more depth and definition there. IMO, this is the most natural way of doing a proper, old contour.
Step 3: Eyebrows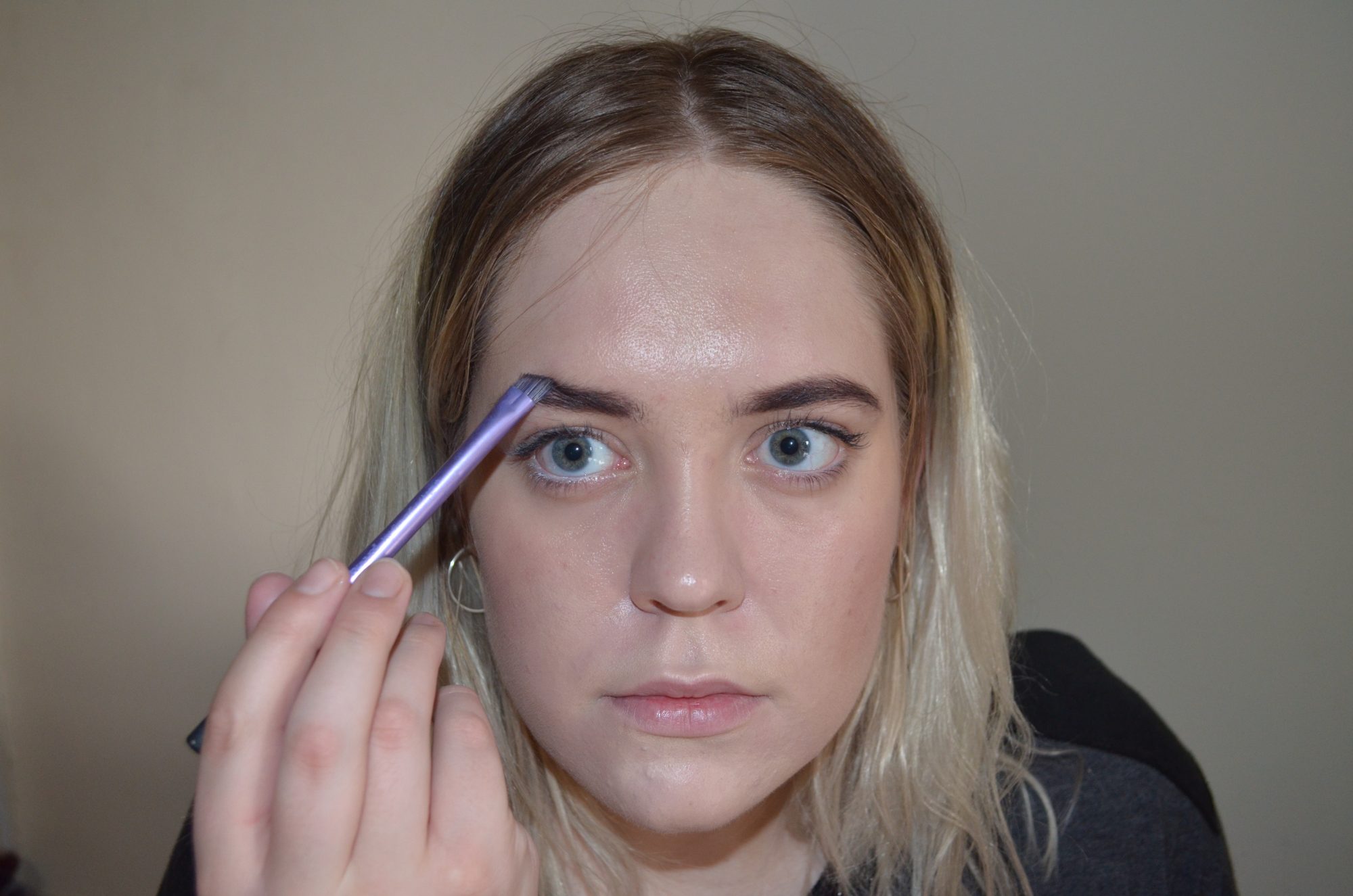 For party eyebrows, I think something more defined and arched works better than my usual fluffy monsters. Nonetheless, I used my classic Surratt Brow Pomade, $25, and taupe eyeshadow combo. However, instead of brushing out and spreading the hairs, I combed across and down, into a more traditional eyebrow shape.
Step 4: Highlight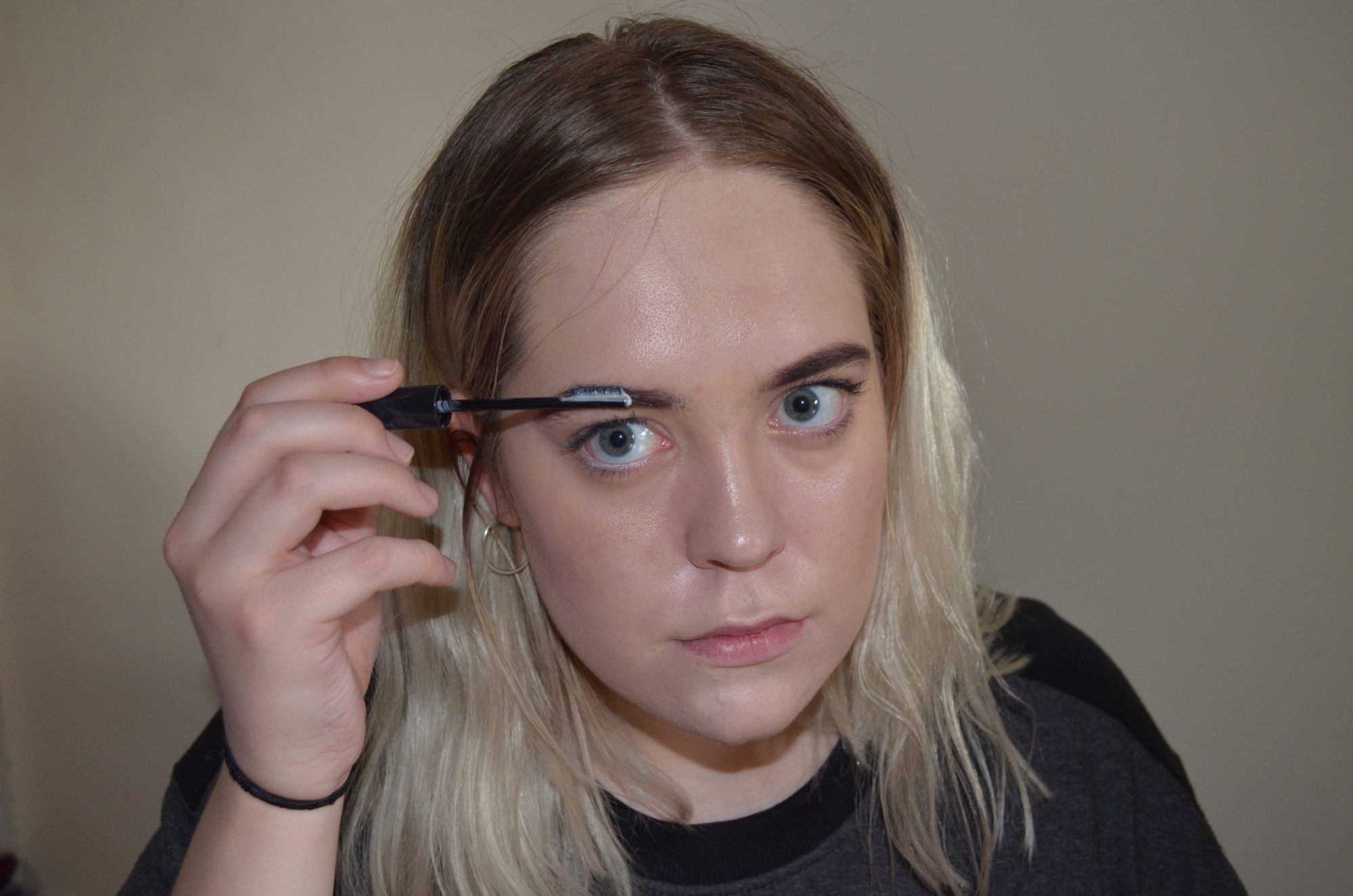 For highlight, I wanted something that mimicked the traditional blinding highlight of party fame, but with a hint of a natural, time-induced dewy look. That way it looked almost as if you'd applied a ton of sheen a few hours ago. The best product I've found for this is the Kryolan Illusion Palette, $39.50, in the shade Instinct. I used a mixture of the white color called Silk and the champagne color called Cashmere, and I just tapped it on with fingers.
Step 5: Eyes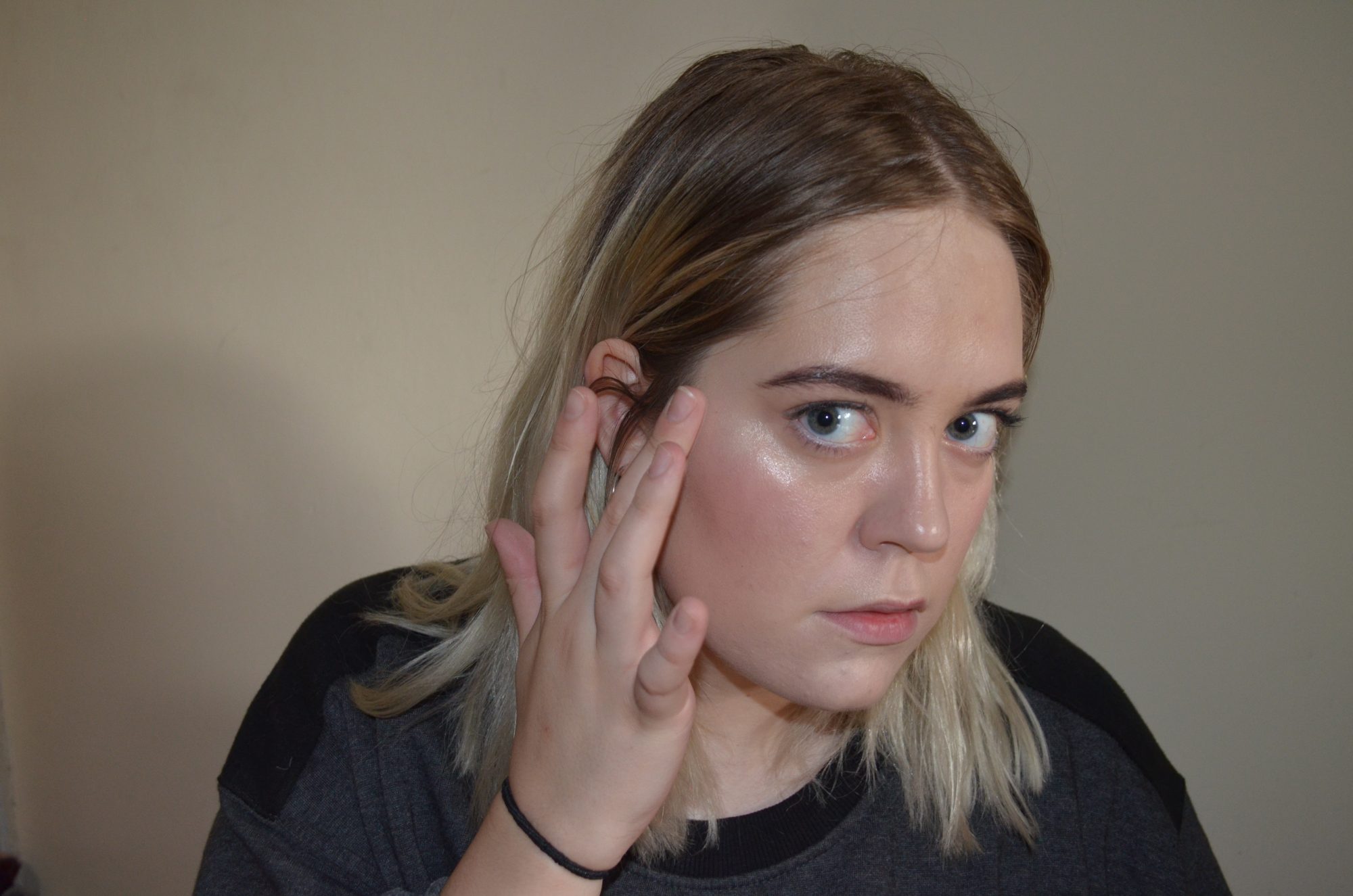 The most extravagant part of this look is in the eye area. But it's actually deceptively easy, quick, and low-product, which is a laugh. With a Q-tip, I grabbed the L'Oreal Infallible Eyeshadow in the shade Eternal Black, $8.99.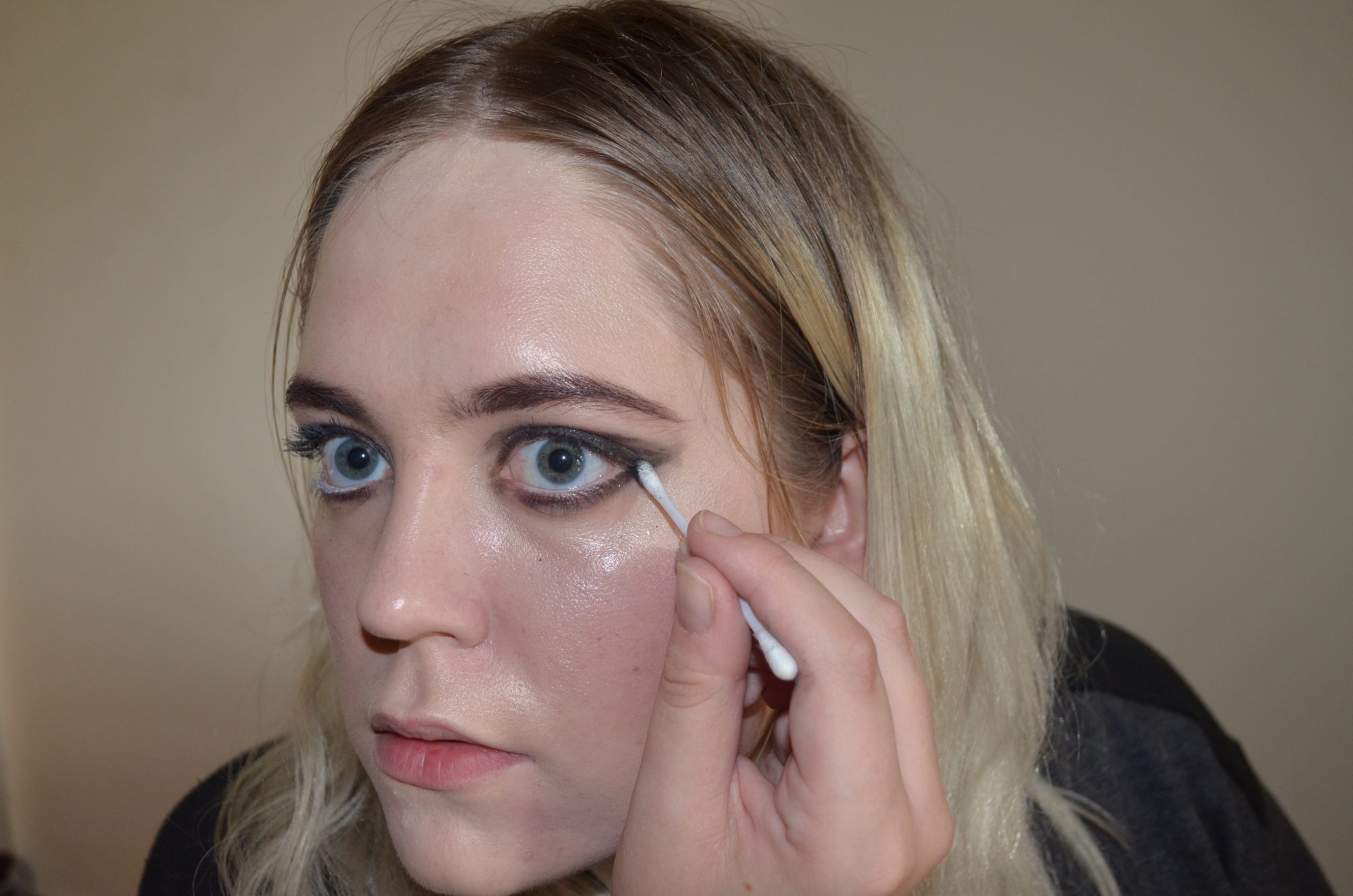 This eyeshadow is amazing! It's a black pressed pigment with tons of glitter, so it kind of looks wet on the lids. I traced it along my upper and lower lashlines and slightly above my crease.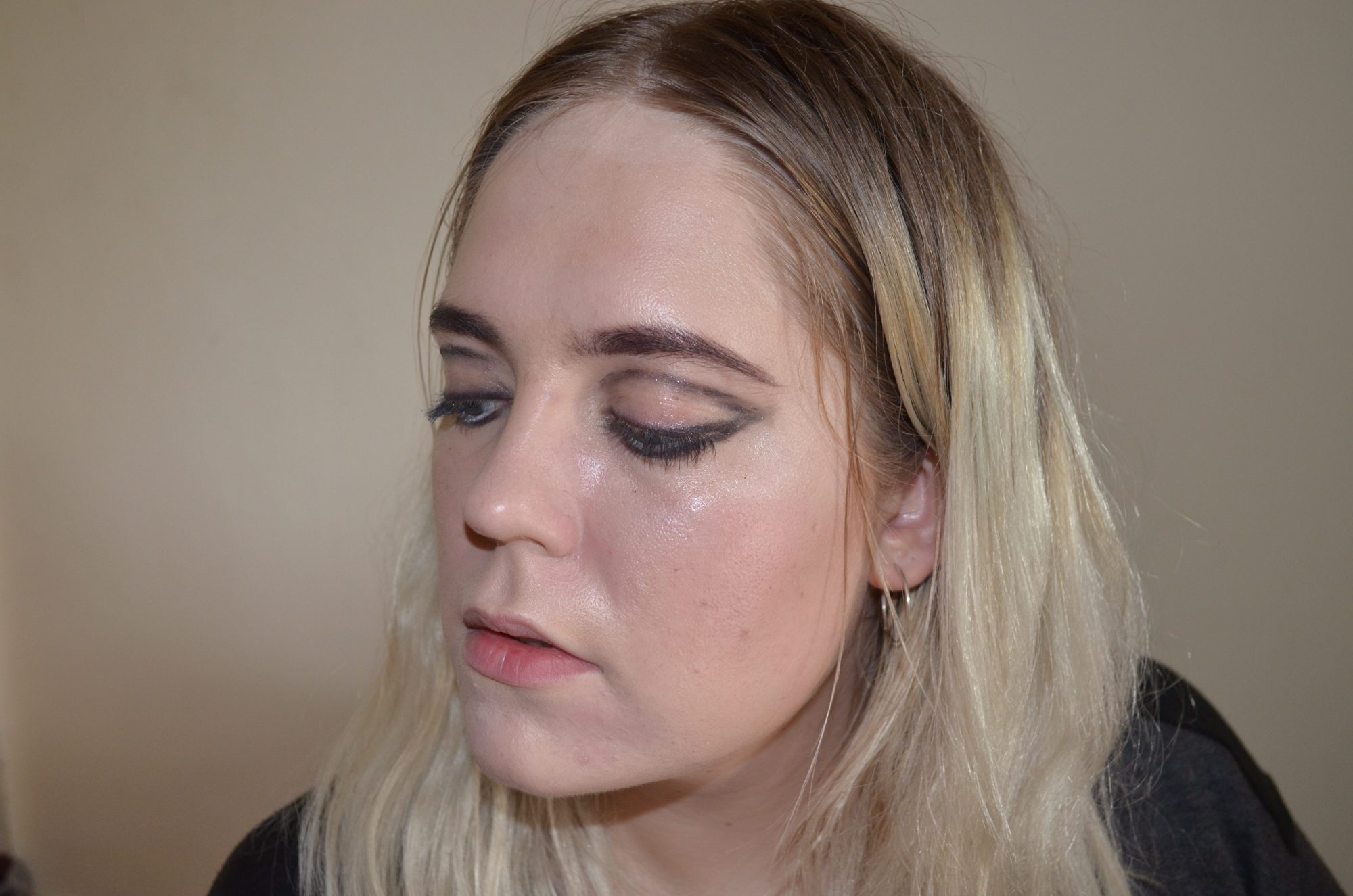 Don't worry about blending just yet, this is all about getting a shape down.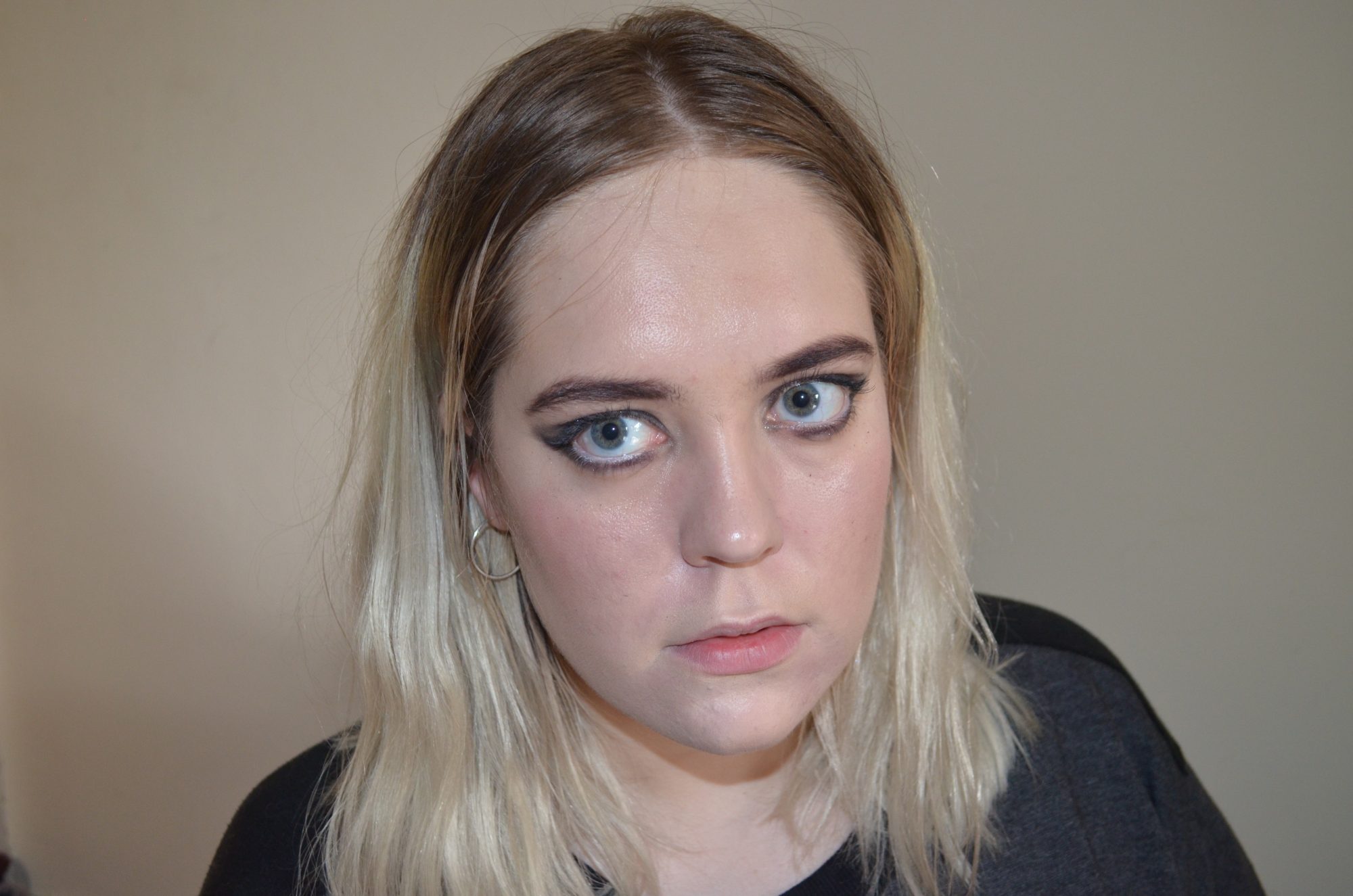 Once you're happy with the placement, it's time to blend. You want the edges to be diffused, but try not to blend the graphic shape away too much.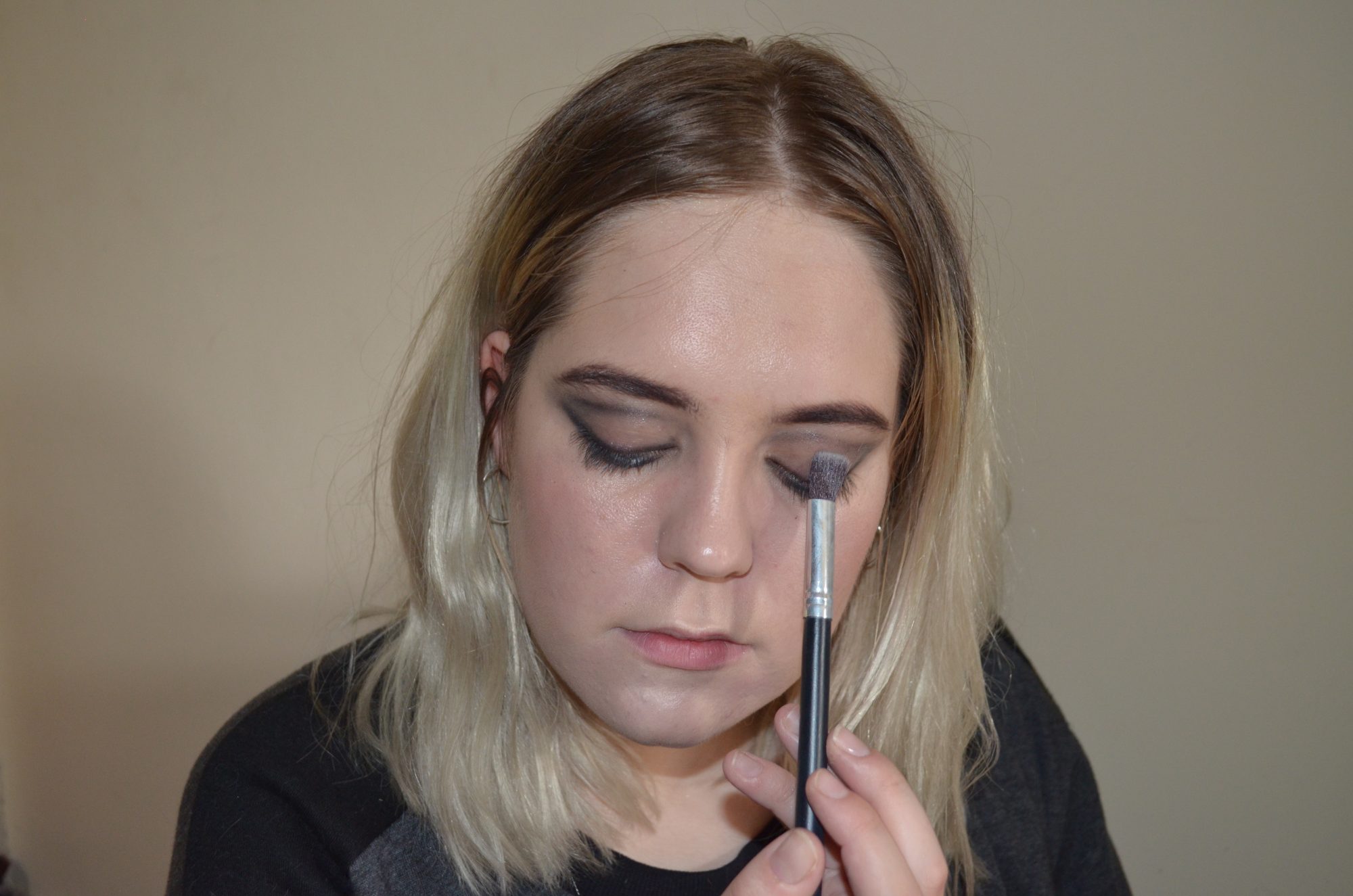 Step 6: Eye Highlight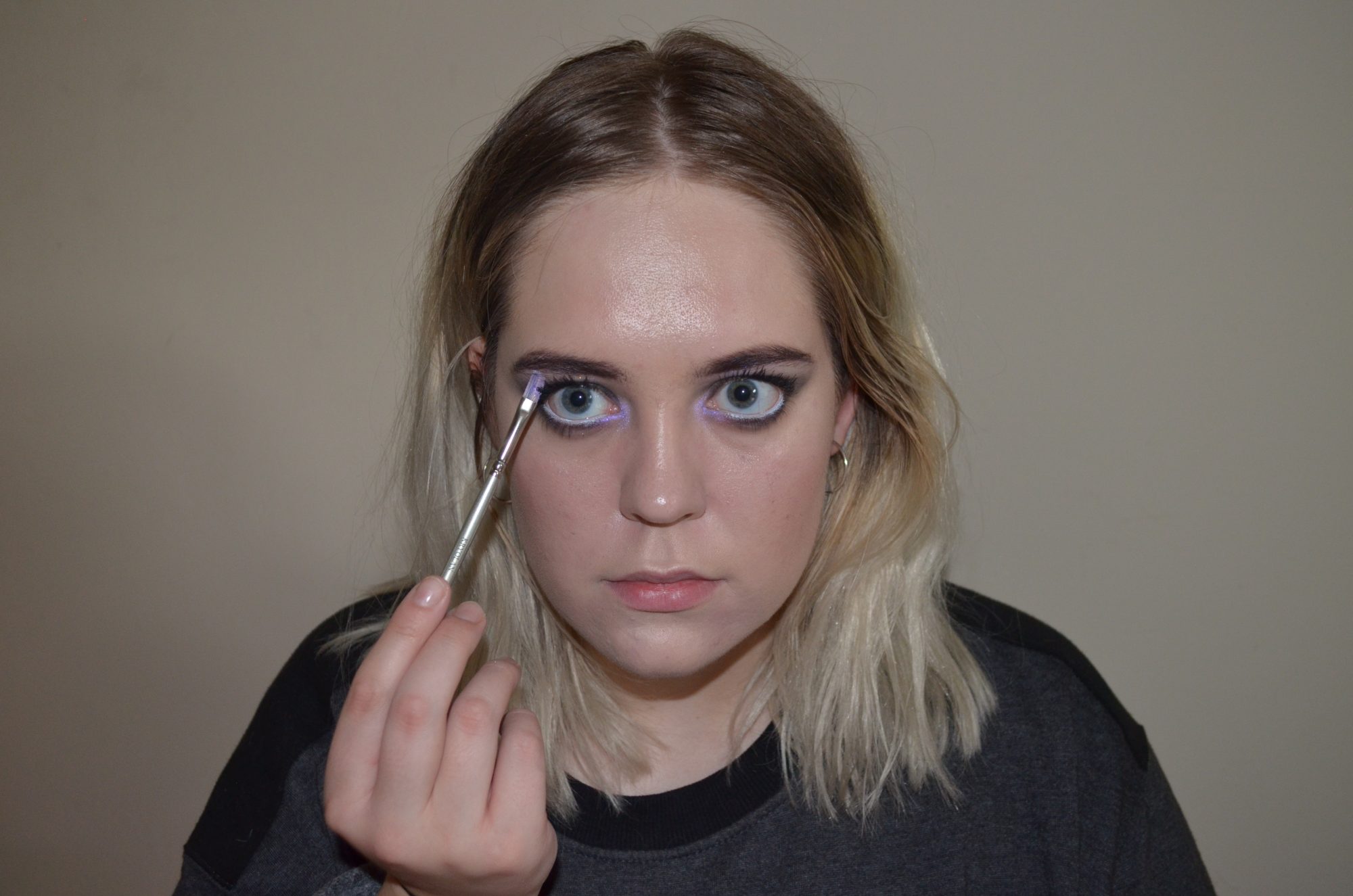 Next up, eye-highlight. Eyelight. For this, I used the totally ace Make Up For Ever Star Lit Powder in Frozen Purple, $21. This is one of the most finely milled pigments I've ever experienced: once it's on the skin, it doesn't even look like powder anymore.
I put this on my tear ducts and under my newly-sculpted eyebrows.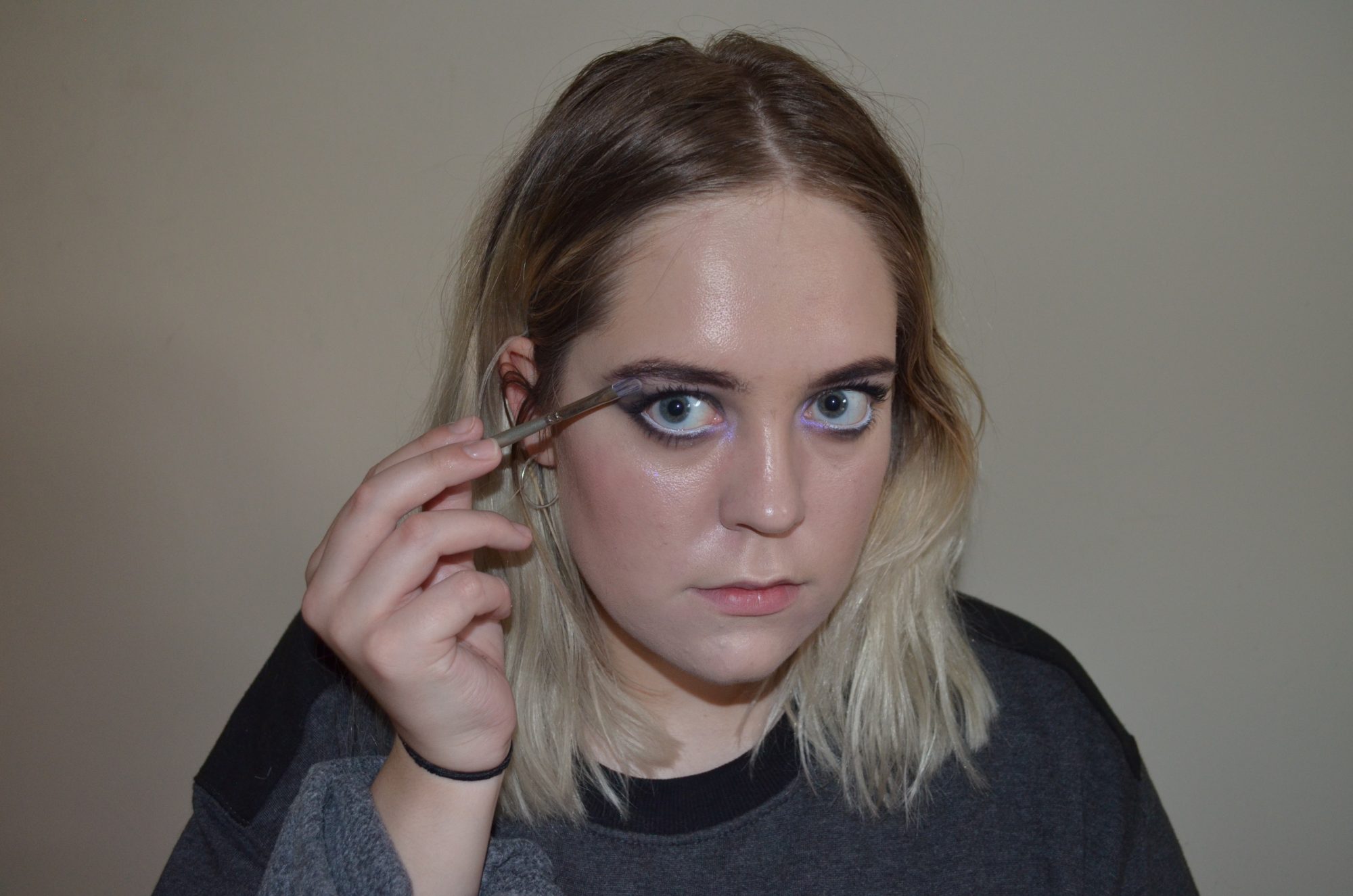 I also put on some mascara and pale eyeliner to make my eyes look big 'n' creepy.
Step 7: Lips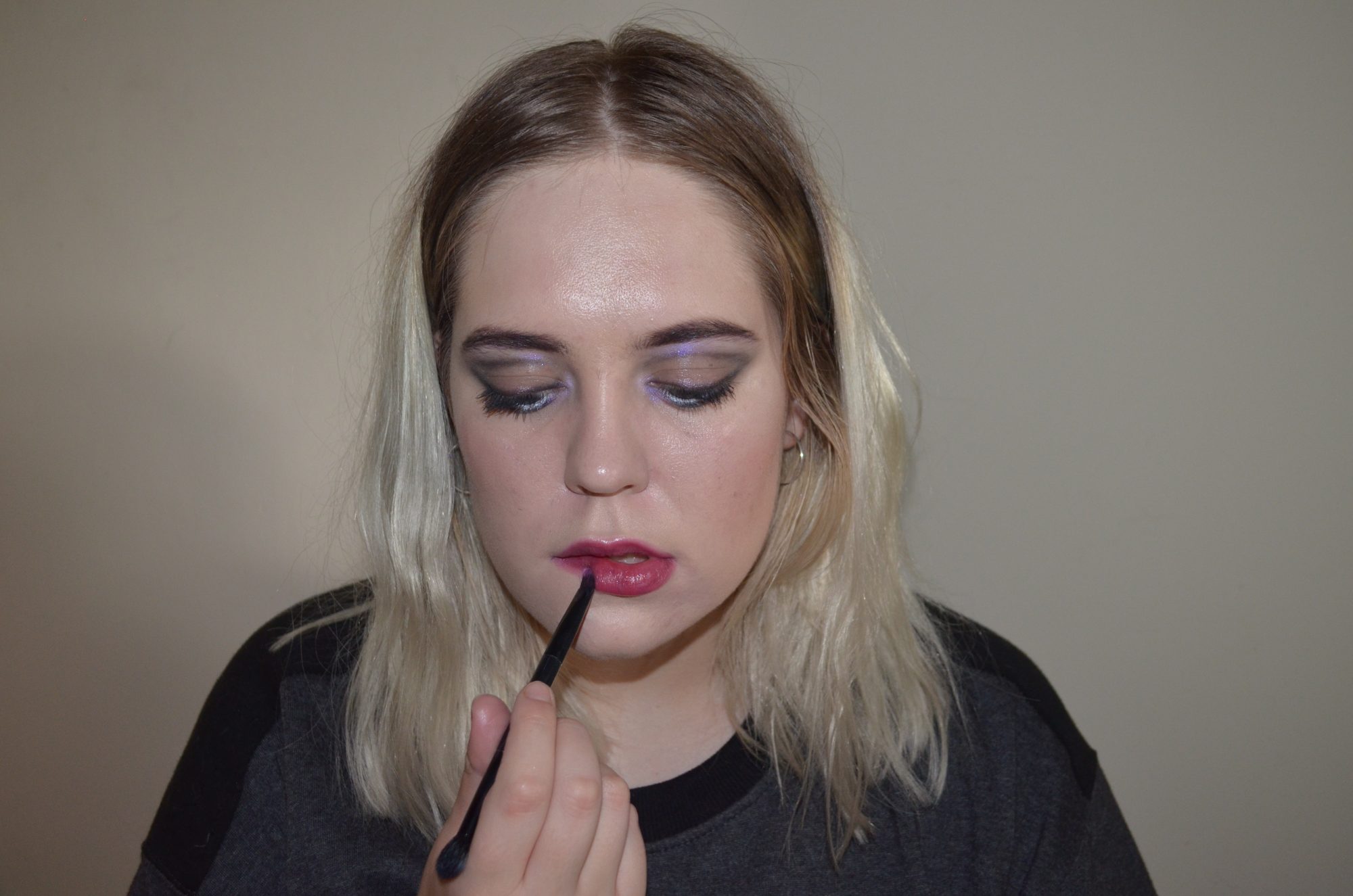 Finally, onto lips. If you're going for a worn-in yet still pulled together type of vibe, you really can't beat a good lip stain. I used the Revlon Moisture Stain in Parisian Passion, $6.59, which is thicker and glossier than your average stain. I applied a thin layer with a small flat eyeshadow brush, to get an even tone.
Then, I dabbed a little more from the doe-foot, focusing on the center of my mouth.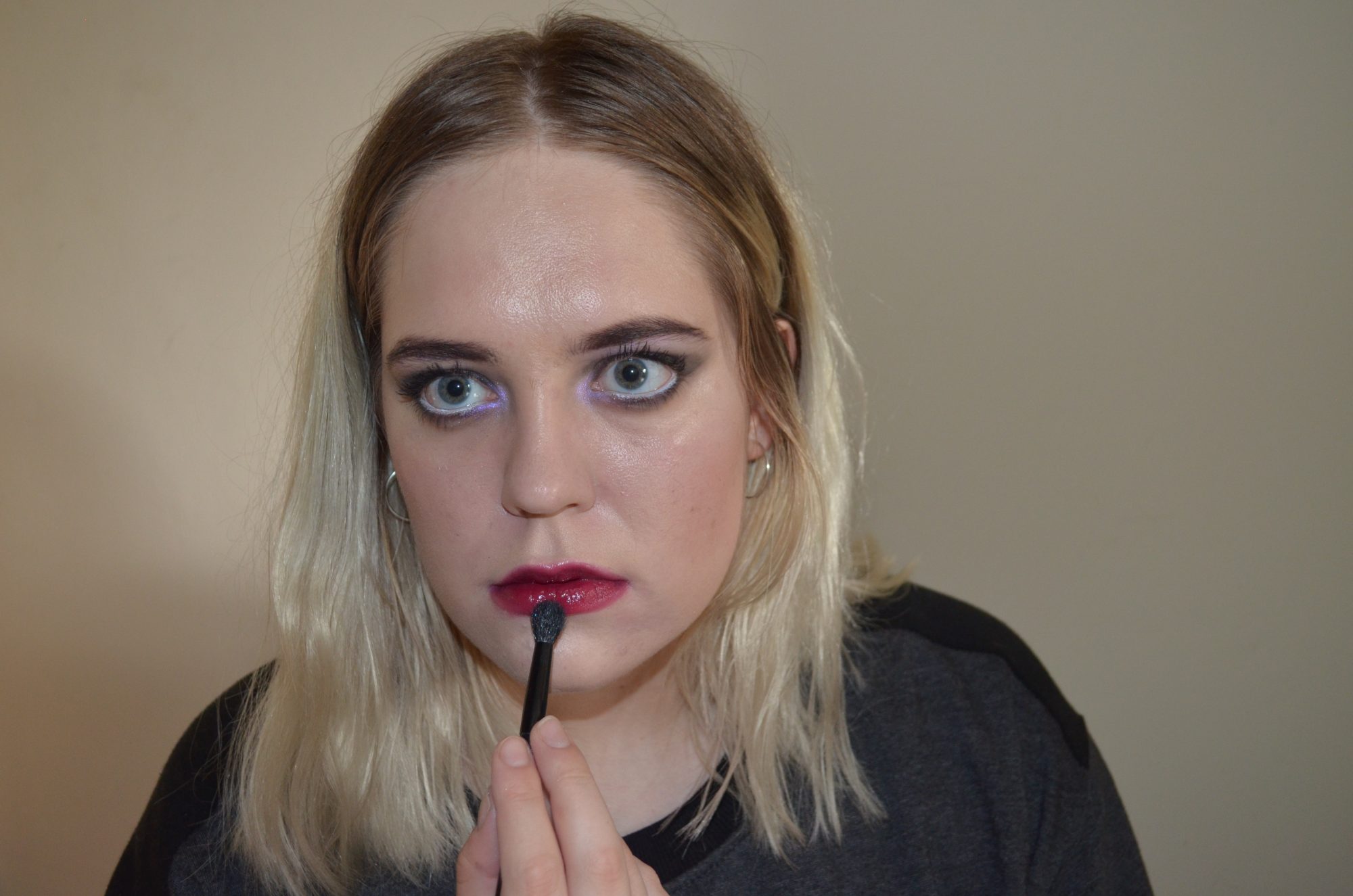 I then blended the edges with a fluffy brush, slightly smudging over the edges of my natural lips.
This gives a very cute, just-been-making-out vibe, which I'm so into.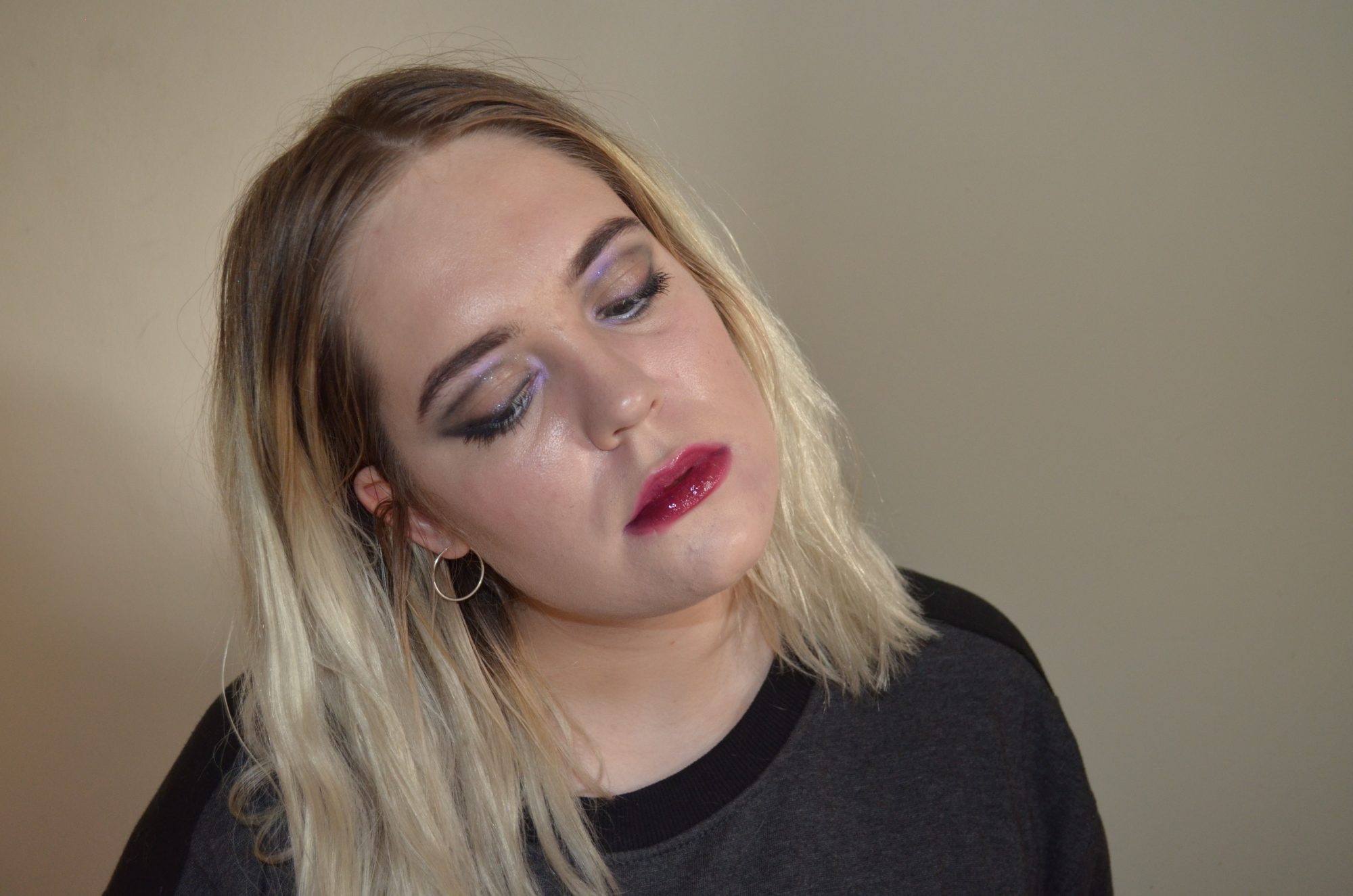 And you're done! Now you look both fancy and effortless at the same time. This is honestly my top way as of late to wear a lot of makeup. A twist on a classic. Party time! Excellent.