Here's how to get this season's most celebrity-loved coat at every price point
Chances are, you've seen some of your favorite celebrities rocking the insanely chic Acne Velocite coat. Oh, you know: The bulky, slightly androgynous aviator jacket that looks equal parts edgy and cozy. The jacket boasts a glossy finish, an absurdly soft shearling lining and a perfectly effortless boxy cut. It's basically the perfect coat: It looks ridiculously chic and fashion-forward, but it's also an incredibly practical find, a super-warm coat that you'll want to stay snuggled up in all day.
The only problem? Acne's cult classic jacket costs over $2,000. Needless to say, that's not exactly doable for everyone. With that being said, this really might be the most influential jacket of the year. Some of the Victoria's Secret models sported the look when arriving to the recent Paris fashion show. Celebrities like Dakota Fanning, Iggy Azalea, Keira Knightley, Heidi Klum and — perhaps most famously of all — Rihanna have worn this style. And thanks to that influence, this is becoming a total style staple of the season…which means other, more affordable brands have rolled out their own takes on the style.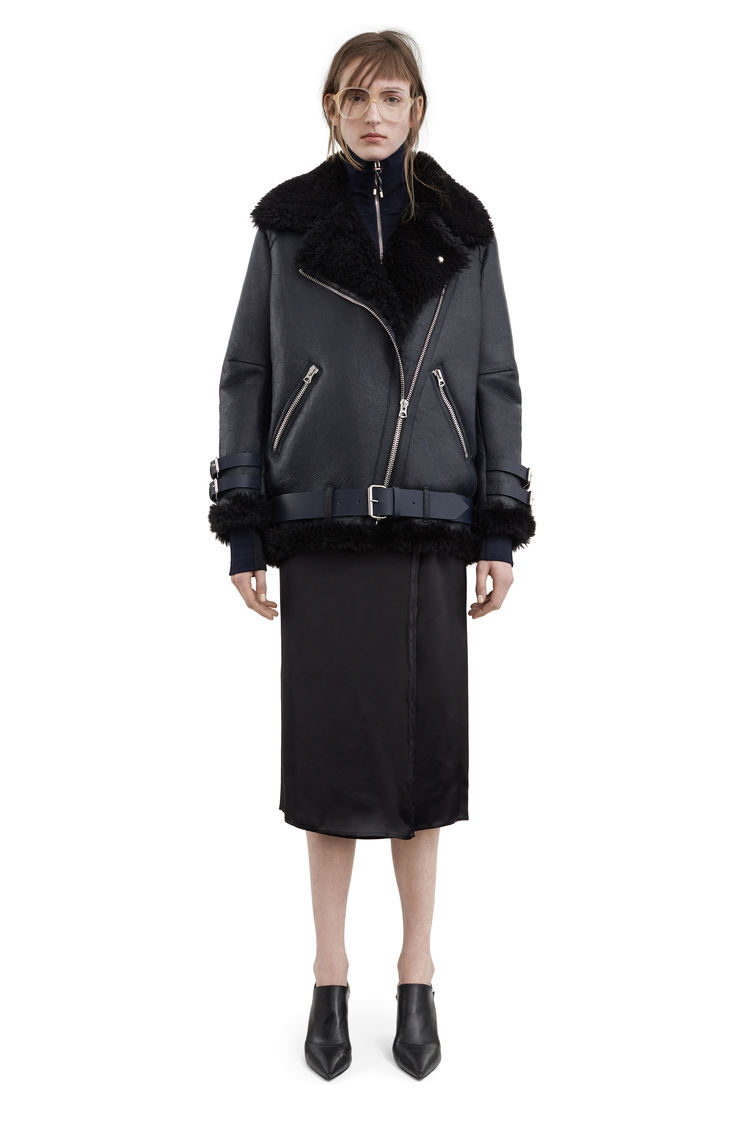 While these aren't exact copies (most of them use faux shearling for the lining, for starters), these similar styles from our favorite affordable lines will keep you just as warm and stylish as the pricey one that arguably started the whole trend. So what are you waiting for? Go ahead and shop some of this year's hottest (literally, these will keep you so warm) coats on a budget, right here.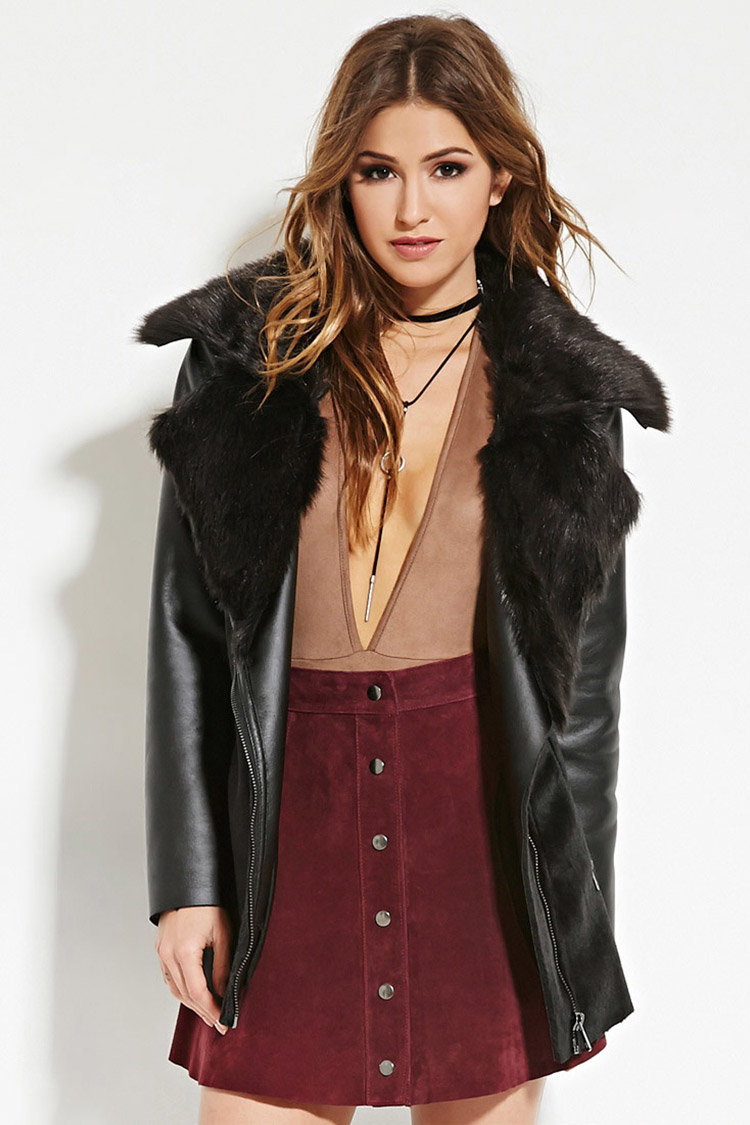 If the boxy shape of the OG doesn't grab you, this feminine take is for you. It's slightly longer, nips in slightly at the waist and has faux fur detailing along the body — all these things make it a perfect night out coat.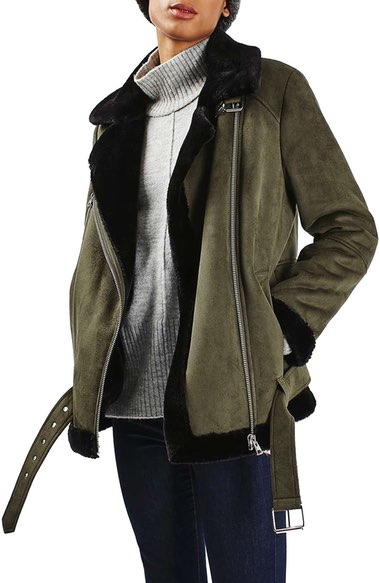 This jacket comes in black as well, but we're so into the right-on-trend army green shade.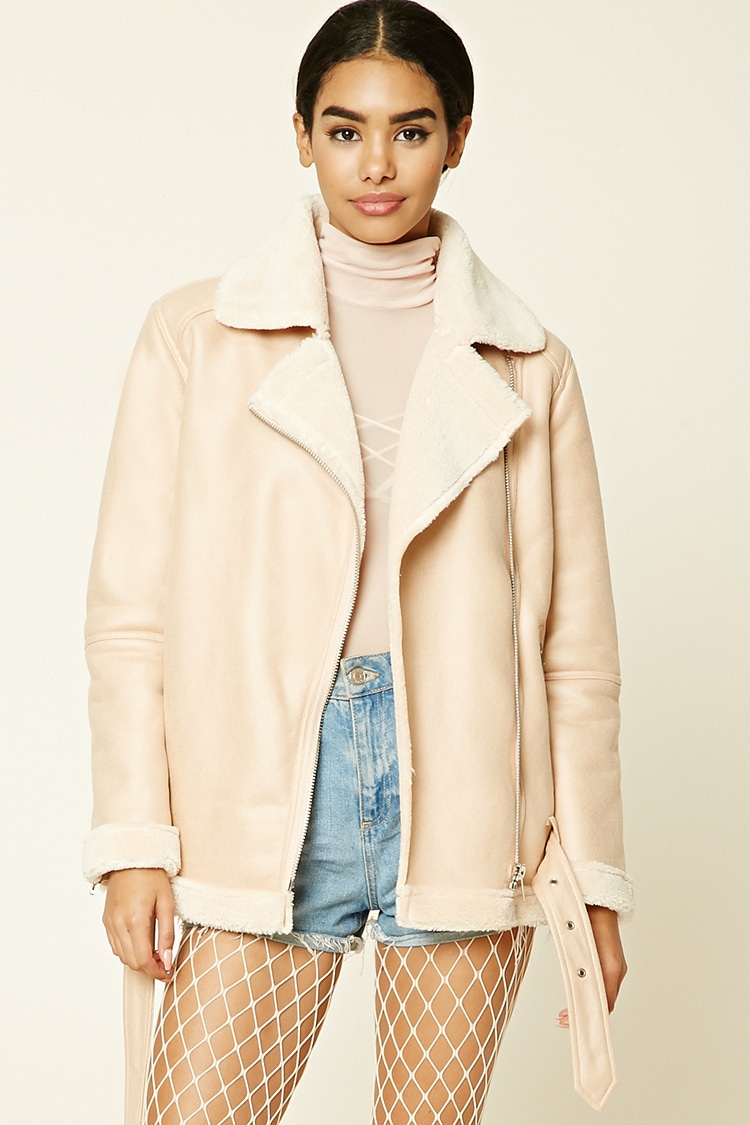 Soften things up with a plush nude/blush coat. This will really stand out among the darker coats everyone else will be wearing.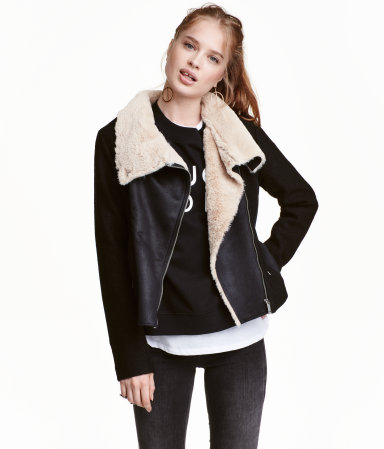 LOVE the contrast of the tan-colored lining.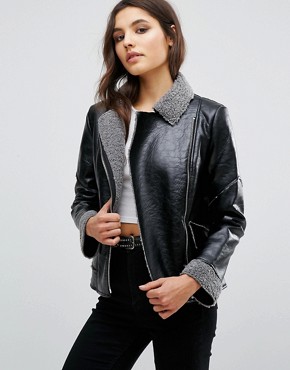 This gray shearling-lined find totally has the slightly masculine, edgy feel of the original but for a tiny fraction of the price.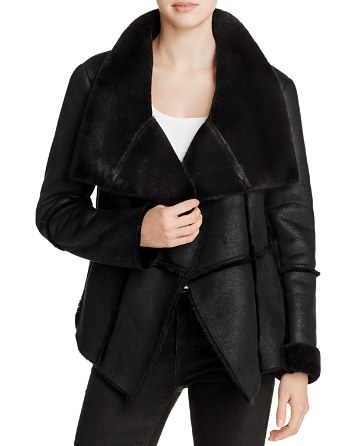 The dramatic lapel on this one gives it a different shape — this would be an awesome one for petite girls as it's not overly bulky!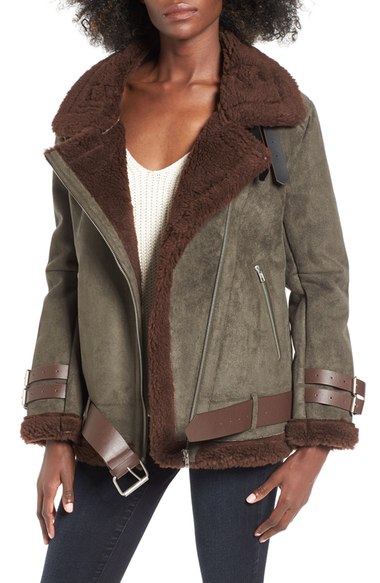 How cool are the contrasting colors on this coat?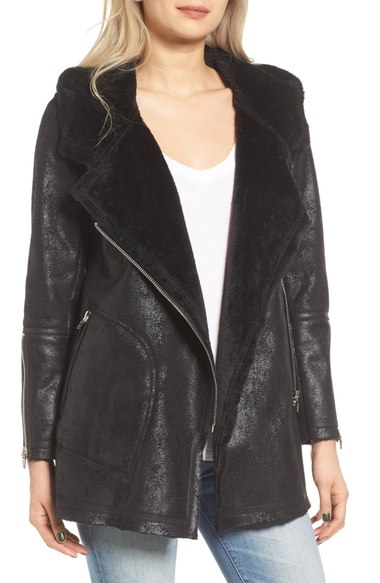 A longer, slightly more formal take that'll look amazing over a dressier outfit.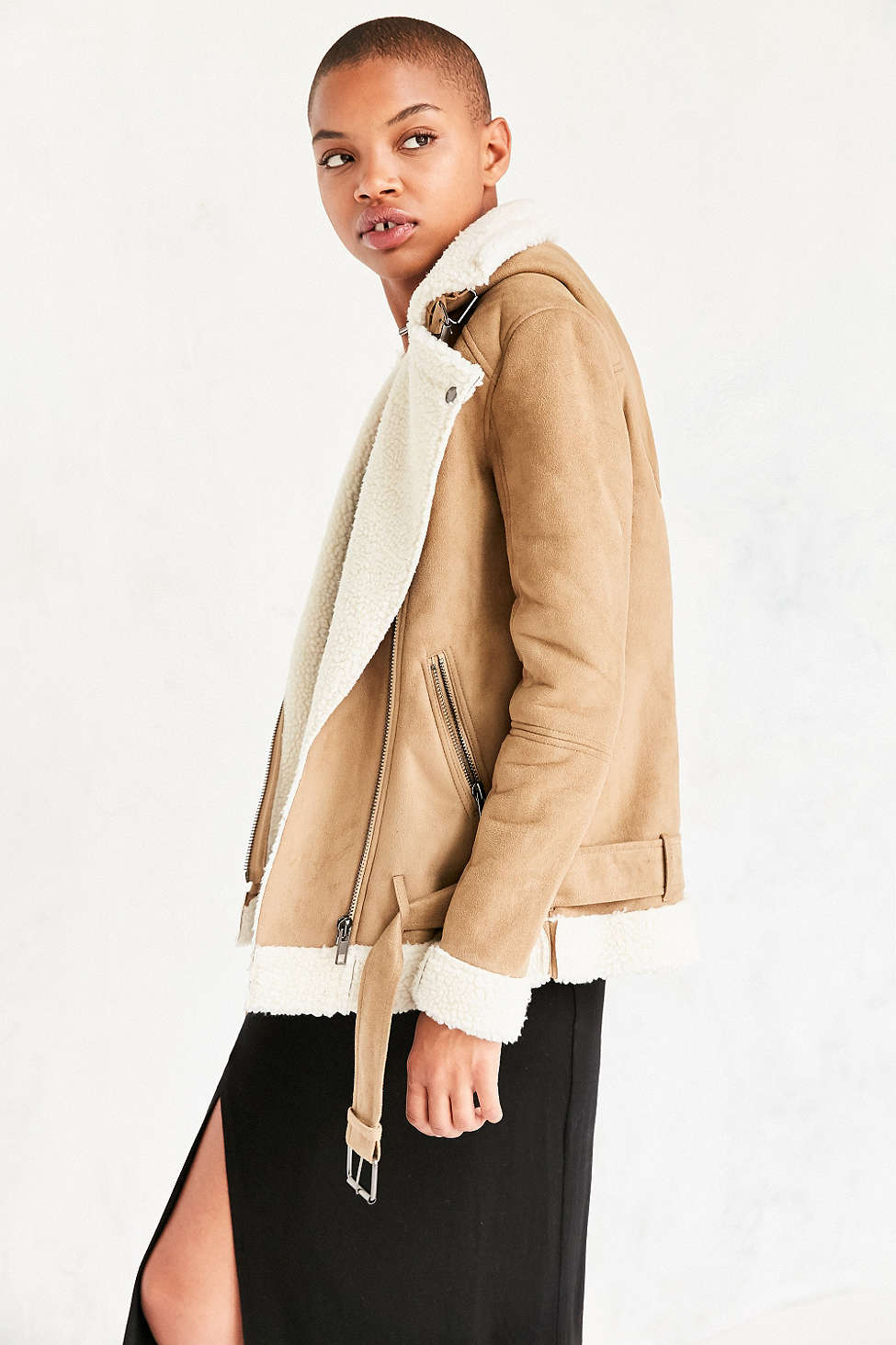 Here is one that looks remarkably similar to the Acne version, this one comes in black and tan.
Are you feeling more in tune with Rihanna's winter style? We are!