Here's how a non-celebrity like myself gets ready for the red carpet
When people ask what my favorite season is, I usually answer with award season. Sure, I could say fall, but that's not true. I was lucky enough to cover the People's Choice Awards back in January, and while I've covered red carpet events before, this was on another level. I knew my glow idol J.Lo was going to be there and John Stamos was going to be blessing us mortals with his presence, too. So I knew that if I wanted to feel like a celeb, I had to prep like one.
I did a lot of research about what famous people do to prep for a huge event, and I learned that they have access to a lot of stuff, like glam squads (duh), skincare gurus working on their skin months in advance, trainers who keep their body looking perfect, and personal assistants fine tuning all the last minute details.
I'm just a normal human being, so I had to be my own beauty team, assistant, trainer, and therapist. While I understand most people don't attend star-studded events on the regular, you can definitely incorporate this "red carpet prep" for special occasions like prom, weddings, birthday celebrations, etc.
If you're curious how I prepped for the red carpet on a budget, continue reading:
Before we get into this "glamorous lifestyle" I led for a week, you should know this is me on the daily.
https://www.instagram.com/p/9SRdL8TKBW
This is how I usually dress and wear my makeup when I attend beauty events.
https://www.instagram.com/p/BQIt_-wAYeo
It isn't anything crazy, just a couple coats of mascara, lip gloss, and straightened hair. However, for the red carpet event, I knew I needed to step up my makeup, skincare, and exercise routine in order to truly feel like a celeb.
Skincare
After doing a lot of research, I read celebrities usually prep their skin at least a month or more in advance of a major event. Skincare mogul, Joanna Vargas, told Harper's Bazaar that she preps her clients' (aka Rachel Weisz, Zac Posen, and Sofia Coppola) skin with facials, peels, LED therapy, and exfoliating masks.
While that sounds soothing and super luxe, I don't have that kind of money to drop for all of those face treatments. Also, I guess celebs know when they're going to events, whereas I found out I was covering the People's Choice Awards barely a week before the event date. So, I didn't have time to prep my skin properly for a month before the red carpet. #averagepeopleproblems
Unfortunately, I'm also TERRIBLE when it comes to skincare. Let's just say I use one cleanser, Dove's Beauty Bar ($5.49) and one moisturizer, Belif's True Cream Aqua Bomb Moisturizer ($38). However, I decided I could kick my routine up a notch by at least using a sheet mask (because they're hilarious looking) and an illuminating mask.
About a week before the People's Choice Awards, I applied the Korres Wild Rose Instant Brightening Mask ($48). I love how clean, clear, and fresh my skin feels after using this cream. While I don't end up looking like Catherine Zeta-Jones afterward, I do feel great for treating my skin to some extra TLC.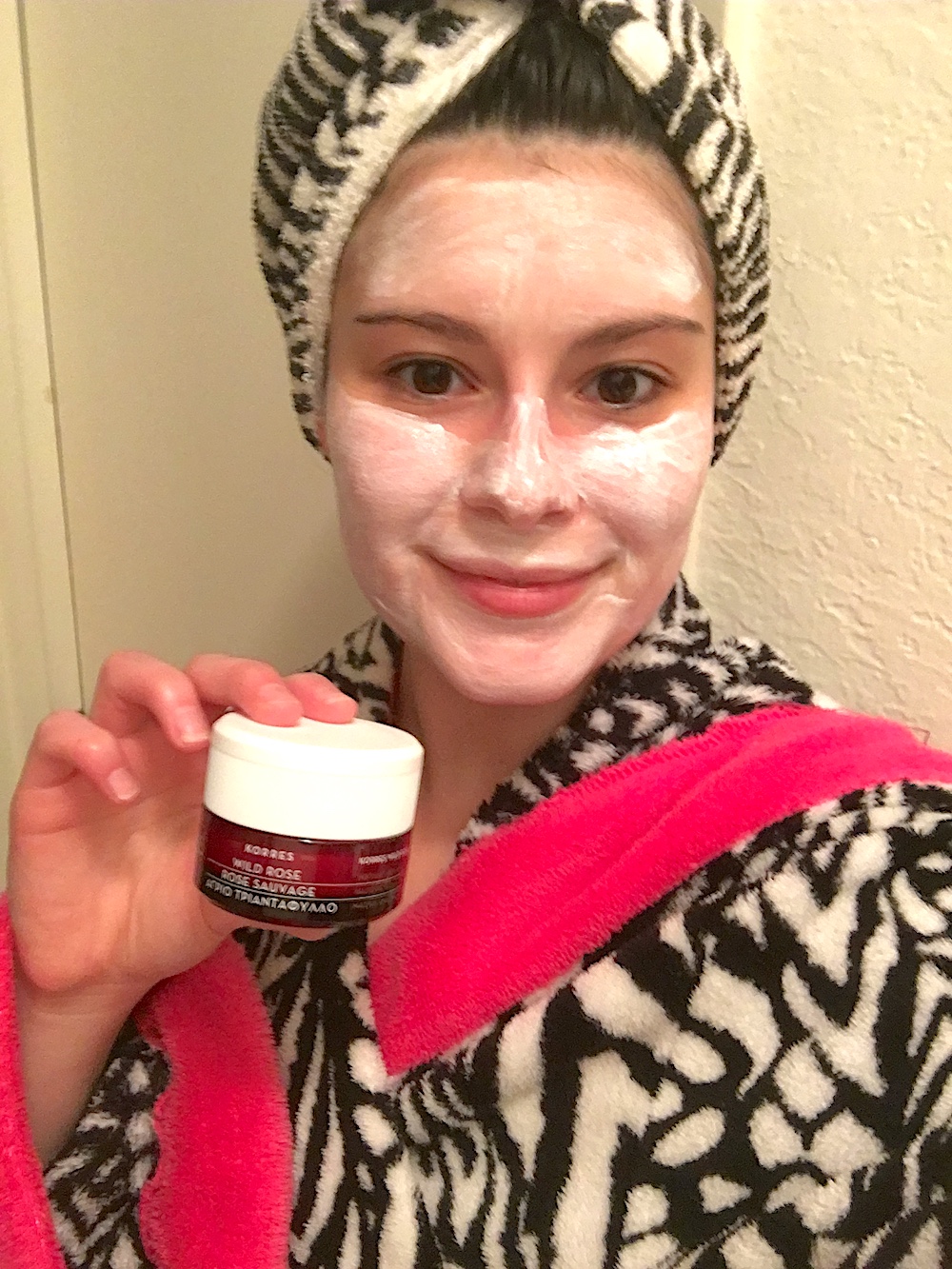 Closer to the award show, about three days before, I used Derma Clinic's Collagen Booster Mask ($4) that I received from Facetory when I attended the IMATS event. I wanted something that would give my skin a little bit of a lift. Also, it was just super relaxing! P.S. I have clothes on, I promise. I was comfortable, but not that comfortable.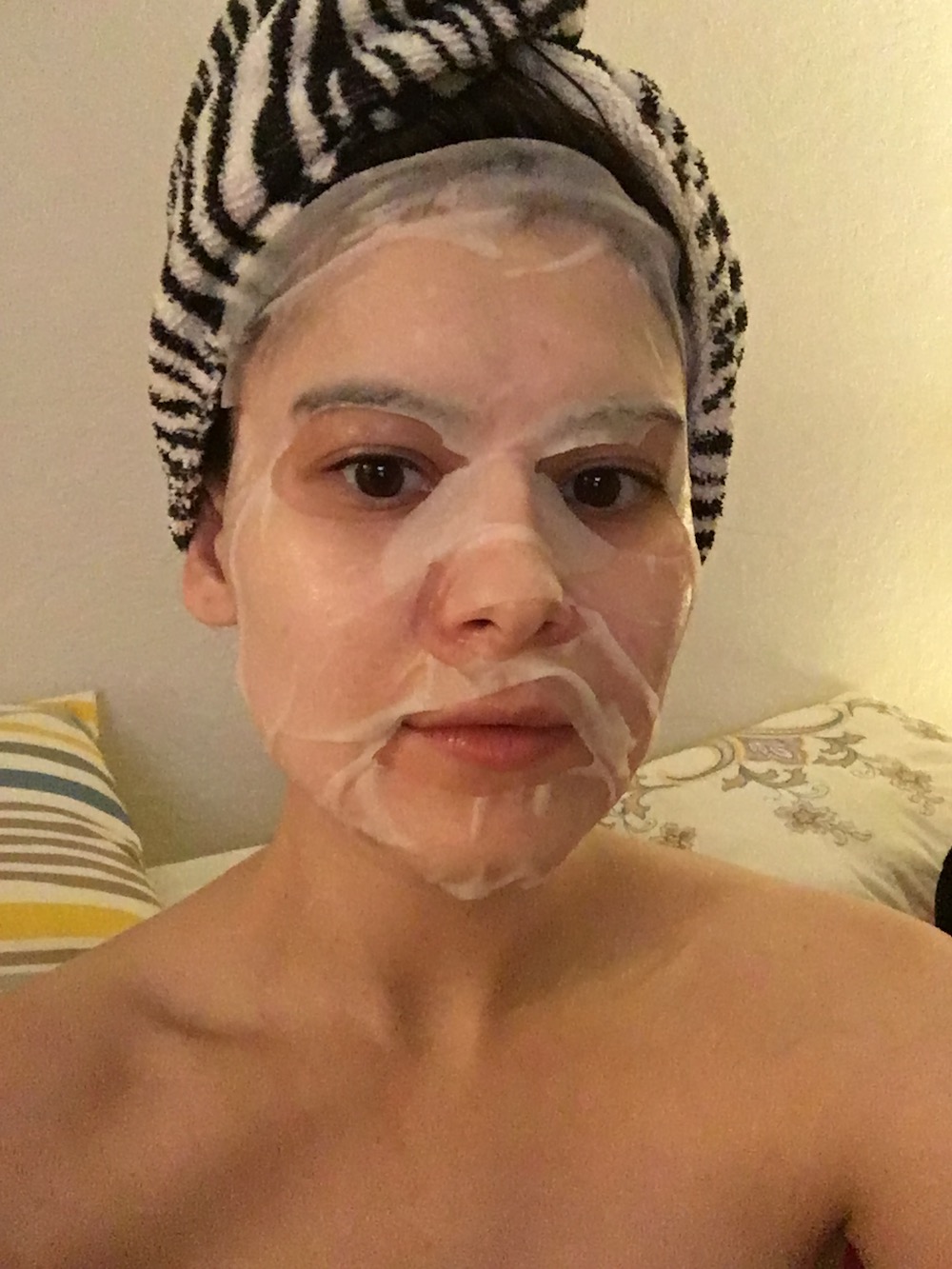 About a day before the event, I used my trusty Crest 3D White Strips ($41.99). While I wish I could afford professional teeth whitening treatments, these strips work wonders! I will note that if you have sensitive teeth, keep these in for about 15 mins instead of 30.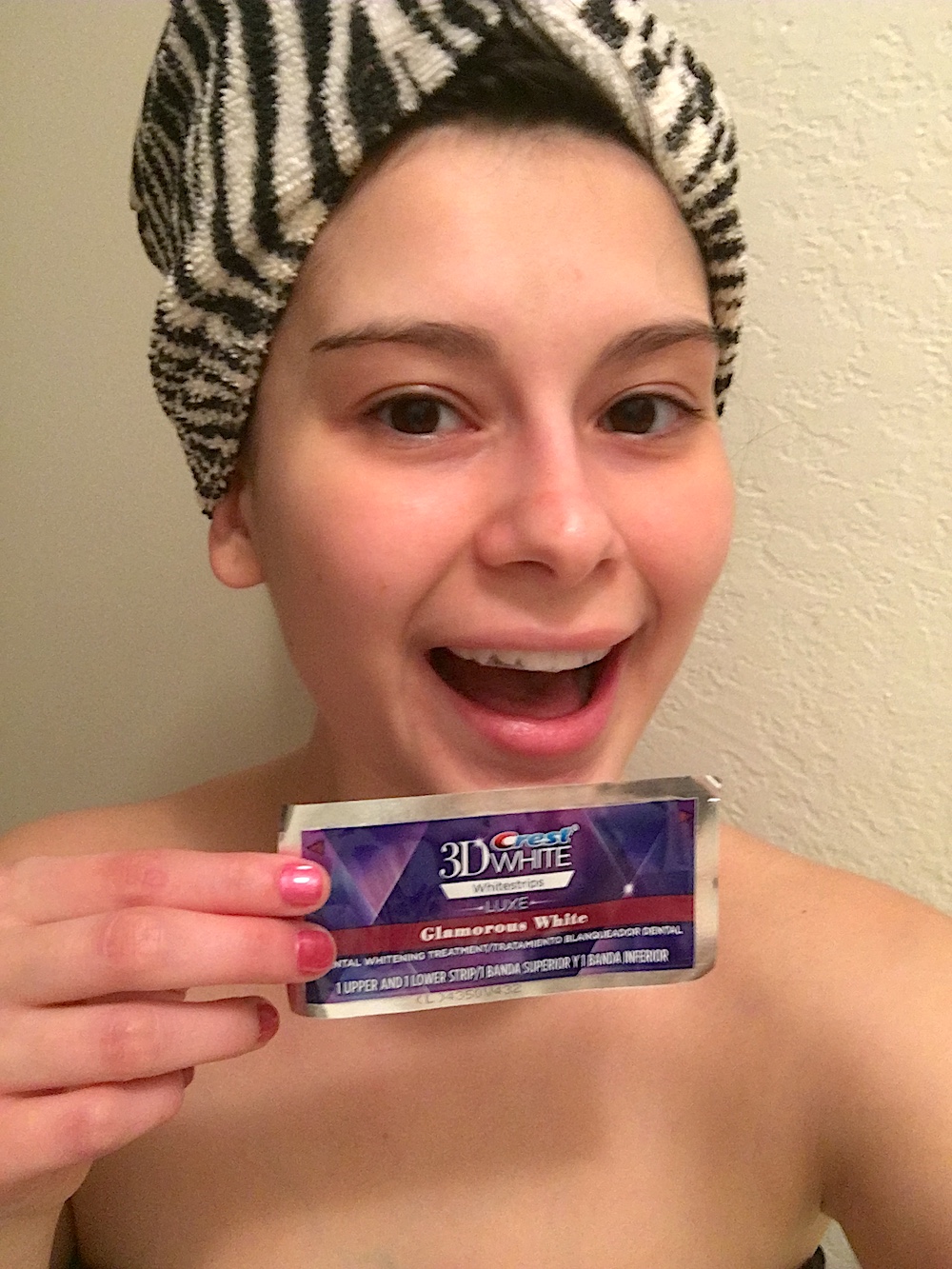 That's pretty much all I used to treat my skin, aside from my daily cleanser and moisturizer.
Hair, Makeup, and Nails
Celebs get dolled up before their big event with a beauty team, it's just a known fact. Take a look at Selena Gomez's Insta and you'll see makeup artists and stylists getting her ready. For the People's Choice, I was my own glam squad. It just so happened that the Saturday before the star-studded event, I went to the IMATS, the International Makeup Artist Trade Show. So I was basically in makeup heaven. Hello new lip glosses, brushes, and eyeshadow palettes!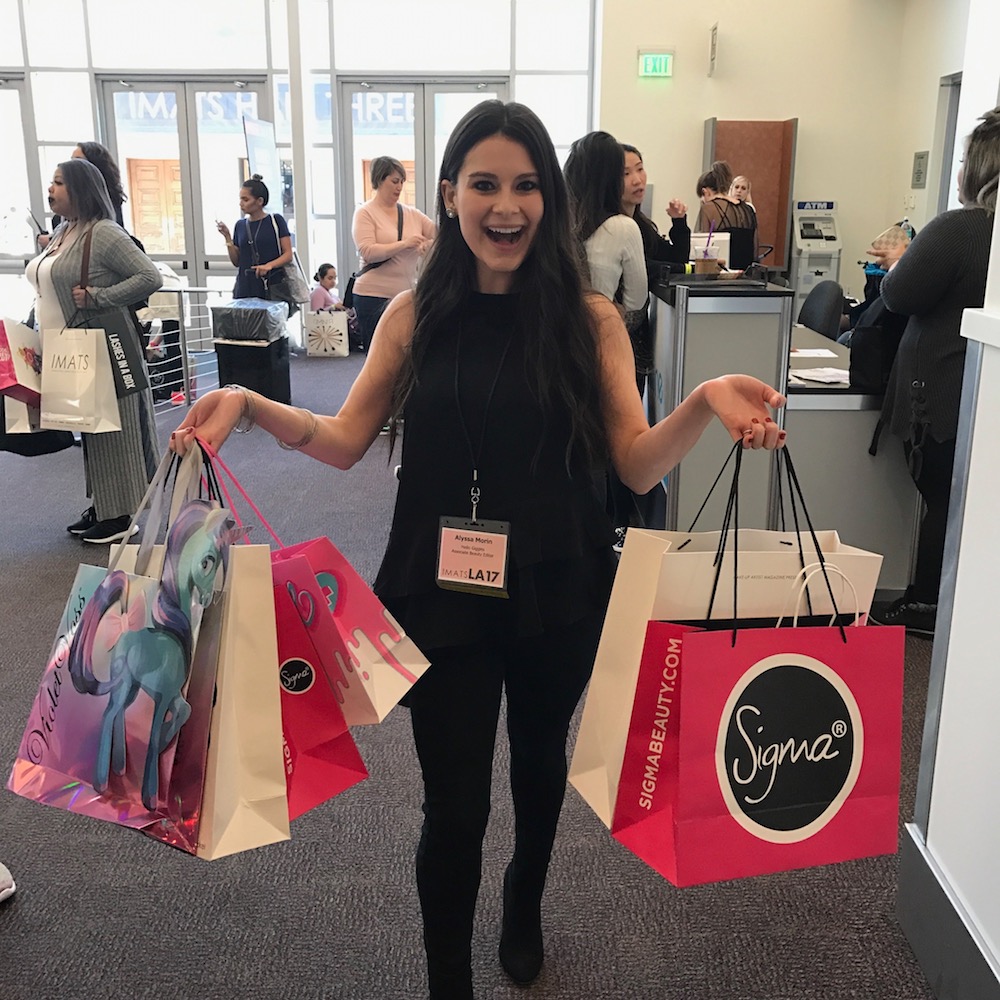 For the actual event, though, I used my holy grail makeup products.
For primer, I used Aveeno's Positively Radiant Daily Moisturizer ($16.99), Benefit Cosmetics' POREfessional Primer, ($31), and after, I applied PUR Cosmetics' HydraGel Lift ($26) around my eyes. Next, I used Becca Cosmetics' Backlight Filter Face Primer ($38).
For foundation, I used Urban Decay's Naked Skin Foundation ($40). After, I used Maybelline's Instant Age Rewind Eraser Concealer ($8.99) to hide the redness around my nose and chin. To set my makeup, I used Cover FX's Perfect Setting Powder ($35).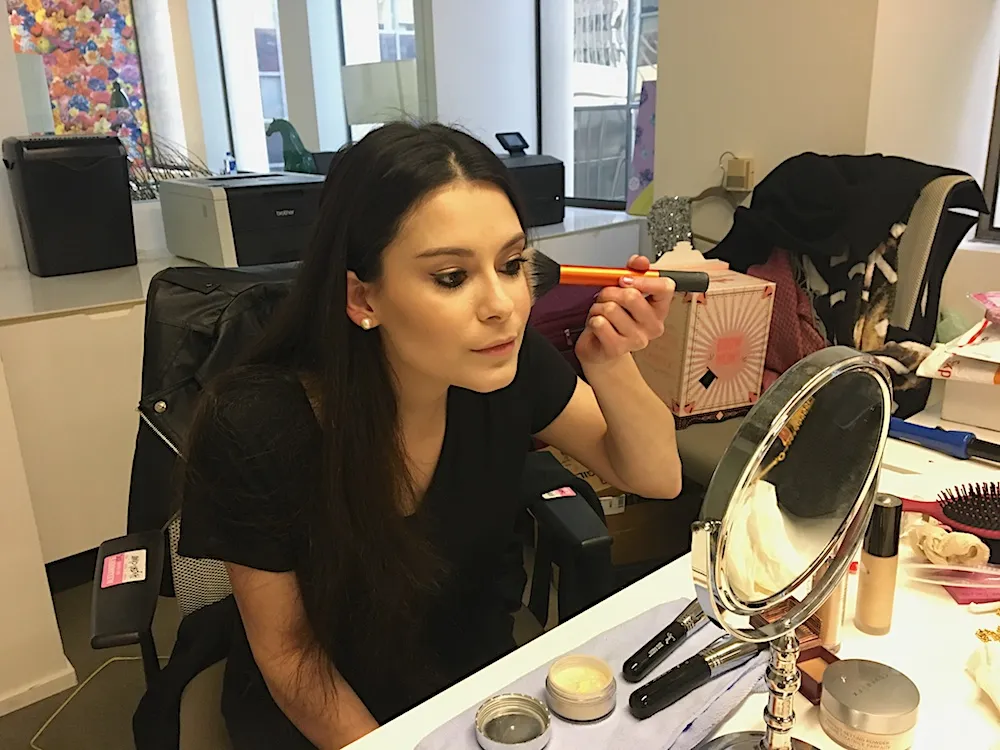 For blush/bronzer, I used Benefit Cosmetics' Hoola Matte Bronzer ($29) and Too Faced's Snow Bunny Luminous Broner ($30). After, I used the Bare Minerals Powder Foundation ($30) and dusted it all over. To add some brightness under my eyes and chin, I used Younique's Moonstruck Mineral Concealer ($29).
For my eye makeup, I used Too Faced's Sweet Peach eyeshadow palette ($49). For eyeliner, I used NYC's Waterproof Eyeliner in Dark Brown ($3.92) and after, I applied Benefit's Roller Lash Mascara ($24) for my bottom lashes. Afterward, I applied liner on my top lids. For my lashes, I used Too Faced's Better Than Sex mascara ($23)! It gives me the drama, volume, and length that I desire! I also used Velour Lashes, but I'm not entirely sure what style! After, I use YBF's Automatic Universal Taupe Eyebrow Pencil ($12) to fill in my brows.
Lastly, I apply Urban Decay's All Nighter Setting Spray ($31) to make sure this hard work stays in place.
For my nails, I went with a shimmery pink to add a pop of color.
For my hair, I used my cheap curling wand from Marshall's. This one from Bed Head seems very similar. After, I used Big Sexy Hair Spray ($18.95) OGX's Argan Oil of Morocco ($7.99) for some shine!
Here's the completed look: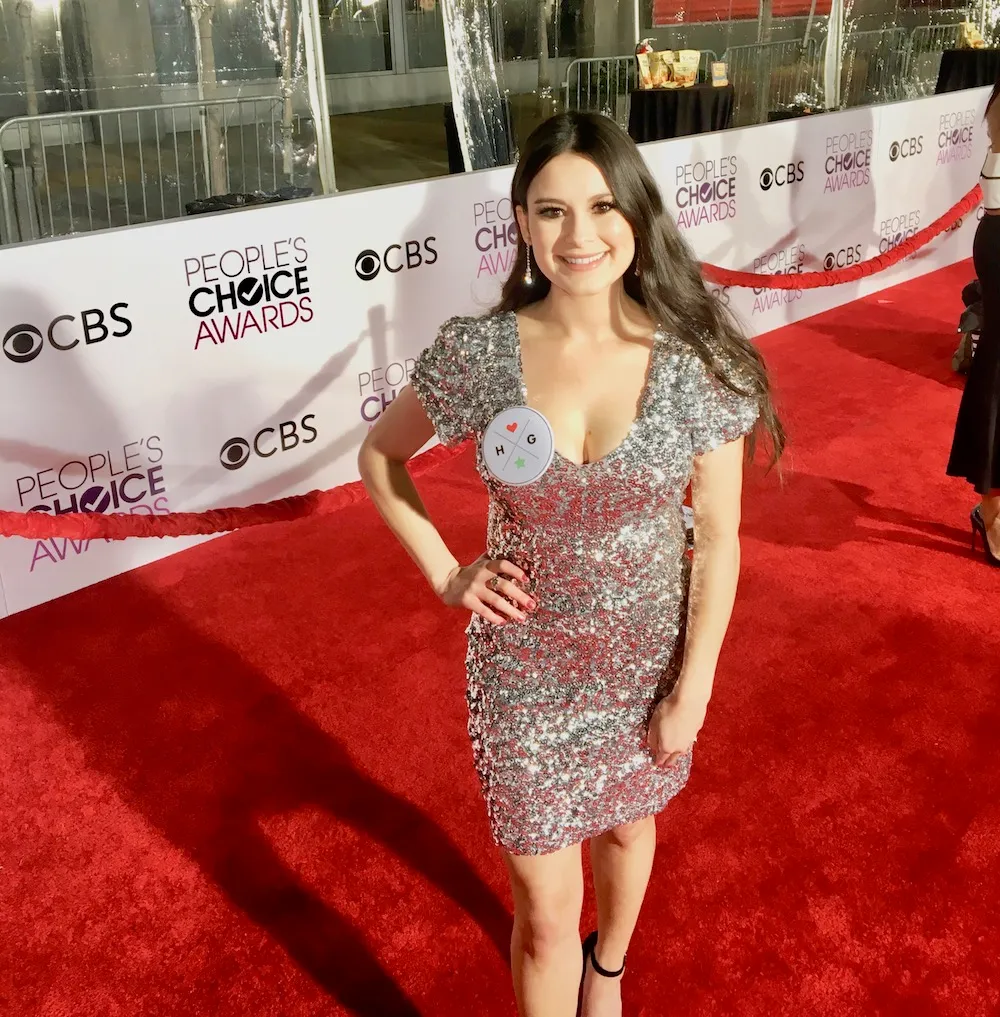 Exercise
So, I'm gonna be super honest with y'all. I didn't actually workout the week leading up to the People's Choice Awards. I will admit that it was a crazy week, and unlike most celebs, I don't have the luxury of skipping work to hit the gym after breakfast, lunch, and dinner. I did make sure to use the stairs whenever I could (even if that meant huffing and puffing), I wore tight jeans so I wouldn't stuff my face (this is not healthy, though, so do not copy), and I went for neighborhood walks with my friend during the weekend.
Here I am, making my fiancé carry me after a looooooong night of exploring our friend's neighborhood. In short, these boots weren't made for walking! But, hey, I tried!
However, celebrities do exercise, so here's how they prep versus how I do it. According to Harper's Bazaar, fitness extraordinaire Harley Pasternak makes sure his clients — like Megan Fox, Kim Kardashian, and Rihanna — increase their steps and he keeps them accountable by having them use a Fitbit. Not only are they checking their steps, but he's monitoring them, too!
Diet
I'm going to disappoint y'all once more because my diet is shit. I indulge in sweets, sours, and anything that is starchy. Basically, I'm not one to preach about being healthy and having a great diet. However, the week leading up to my event, I decided to cut back on sugar (it didn't work out so well, tbh).
While I didn't deprive myself of yummy food, I didn't eat quite as much. For example, my fiancé and I went to Umami Burger that Friday before the event. Instead of eating a full burger with their delicious truffle fries, I decided to just stop eating when I got full. I listened to my body and finished when I just couldn't eat anymore instead of stuffing my face like it was my last meal.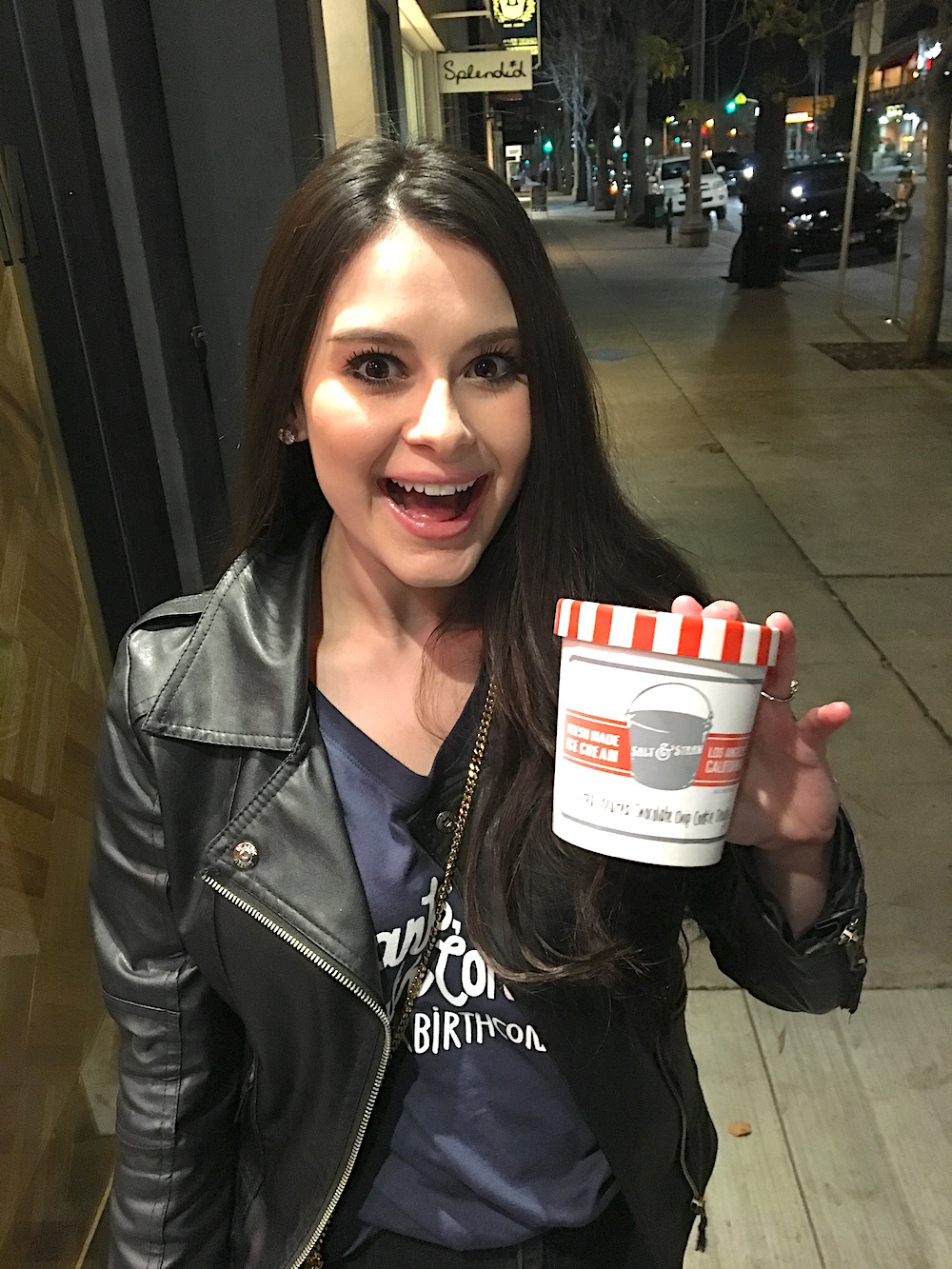 Remember when I said I'm not one to preach? Well, I ended up going to Salt & Straw after Umami, because you cannot pass it up when it's across the street. I only ate about two spoonfuls, though. I didn't actually eat a whole lot!
At the end of the day, I had so much fun covering the People's Choice Awards. Maybe eating healthier and exercising would've made me look more toned during the red carpet, but just being myself made me feel so elated and confident. It doesn't matter if you're not as in shape or skinny as the celebs, it's all about having fun and making memories!
Look how happy my co-host and I look?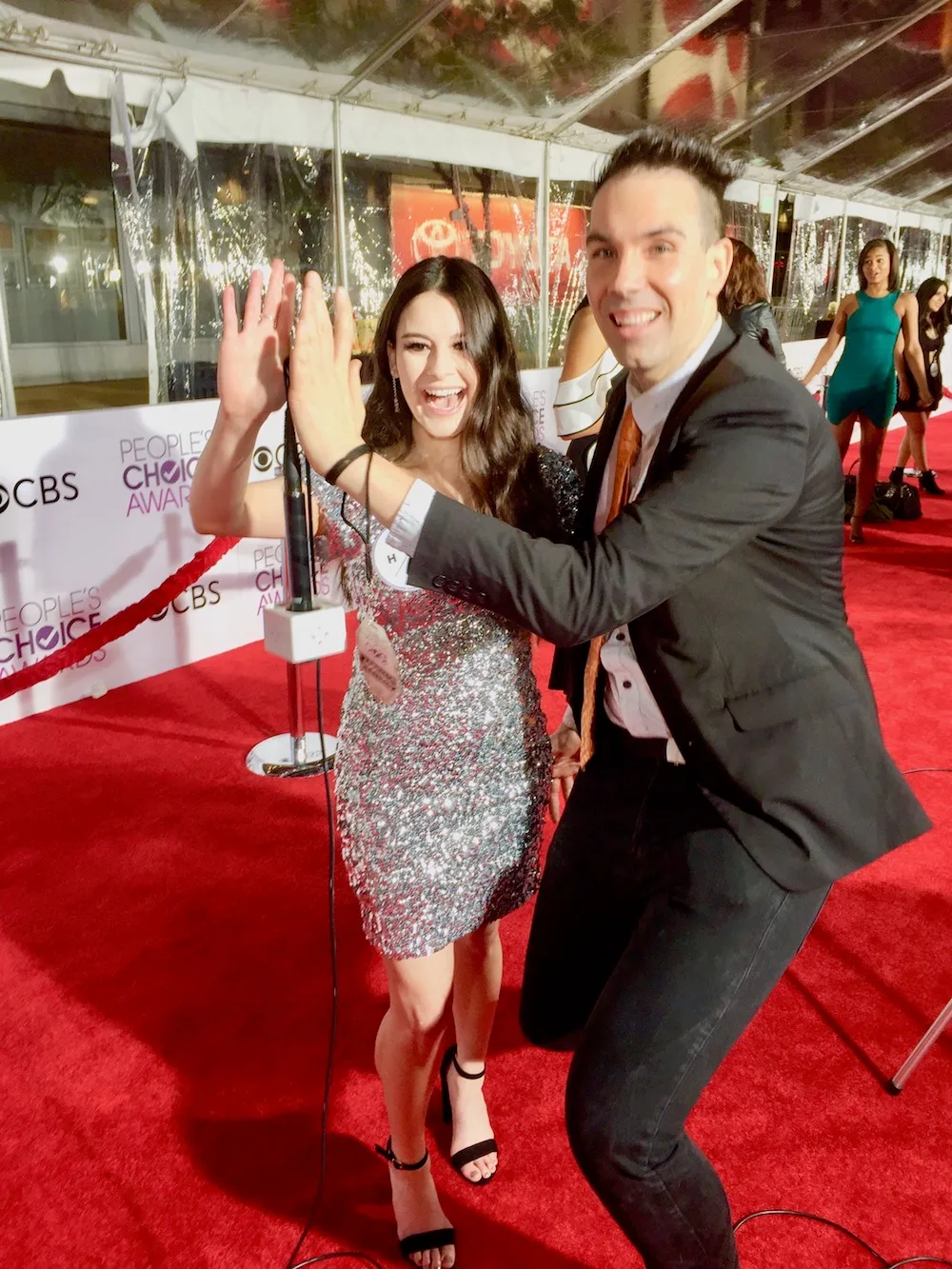 So, even if you aren't attending a red carpet event, you can still prep for a special occasion — like a wedding, birthday celebration, prom, or a sweet sixteen like you're a Hollywood star!