Here's how Harry Styles *really* felt about having to chop off his hair for his role in "Dunkirk"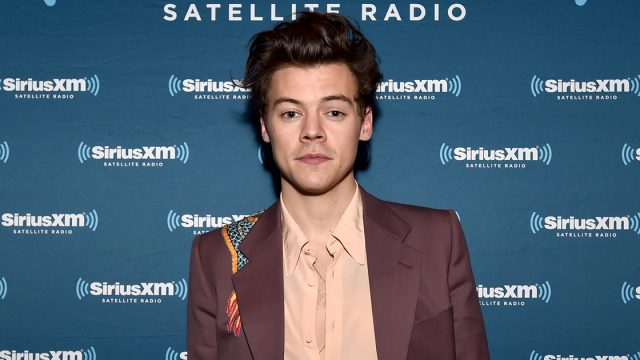 Harry Styles and his hair have been quite the talking point since even before One Direction announced their "hiatus." Earlier this year the star, who recently released his debut solo album, spoke about how after his hair was cut, he felt naked. We even got to see the ceremonious hair cutting during a documentary he made for Apple Music about the creation of his album.
Of course, Hazza cut his hair because he was cast in Christopher Nolan's upcoming World War II epic Dunkirk. But in a new interview, he shared how he really felt about losing his famous locks for the role.
"I didn't think too much about it,"he told E! News. "I assumed, when auditioning for a [movie] based in World War II I'd probably have to have a trim."
Continuing, he said that he was basically just excited to be involved with the project, and that losing the hair "kind of went without saying." 
"It was a little breezy behind the ears, which was nice," he added.
Meanwhile, Christopher Nolan, Dunkirk's director, shared that when he was casting the movie he didn't realize Styles was already a big star.
"I don't think I was that aware really of how famous Harry was," Nolan explained to The Hollywood Reporter. "I mean, my daughter had talked about him. My kids talked about him, but I wasn't really that aware of it. So the truth is, I cast Harry because he fit the part wonderfully and truly earned a seat at the table."
You can catch Harry (and his short hair), along with Kenneth Branagh, Cillian Murphy, Tom Hardy, and Fionn Whitehead, in Dunkirk when it hits theaters on July 21st.