Here's a great reason to get active: You could be saving $2,500 a YEAR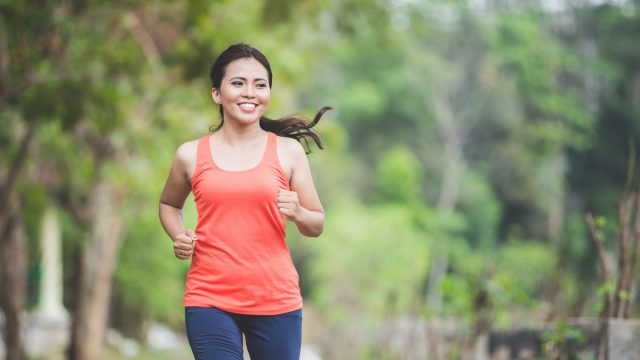 Obviously, exercise is good for you. The Mayo Clinic says that apart from decreasing the likelihood of weight gain and keeping the body generally healthy, regular exercise also improves your mood, boosts your energy, and can help you sleep better.
What you may not know, however, is how direct the impact of regular exercise can be on your wallet.
Results of a recent study have actually linked regular exercise to huge yearly savings on medical bills, reports NBC News. While this is particularly relevant to heart disease patients — who, the study estimates, save $2,500 per year when they work out regularly — it's applicable to those without the disease, as well.
The American Heart Association recommends at least 30 minutes of moderate-intense aerobic activity five days a week, or 25 minutes of vigorous activity three days a week, to keep the heart healthy. You can also combine the two degrees of exercise to personalize a regimen for you, as long as they average out the same.
If you already do this much activity, the study, which was published in the Journal of the American Heart Association, suggests you'll still save money:
"The financial benefits with regular exercise were notable across the entire spectrum of risk including those with and without known cardiovascular disease," said study author Dr. Khurram Nasir.
Researchers used data from a 2012 nationwide survey of more than 26,000 U.S. adults (excluding those who were pregnant, underweight, or couldn't walk up to ten steps). About nine percent of participants had been diagnosed with some form of cardiovascular disease; only about 32% of which reported that they got the recommended amount of exercise (as compared to 49% of adults without the disease).
Generally, those participants with heart disease had higher health costs than those without — which isn't that surprising. What is surprising, though, is the difference between the healthcare costs $2,500 less in medical costs on average, per year, for those heart disease patients who got the recommended amount of exercise versus those that didn't.
For those without heart disease, or more than one risk factor (including high cholesterol, high blood pressure, and smoking), the difference is still significant: on average, those that exercised regularly had $500 less in healthcare costs than those that didn't. That's some pretty solid motivation to finally live up to your New Year's resolution to get fit — after all, better late than never!