Here's how to get Beyoncé and Jay-Z tour tickets, because you cannot miss this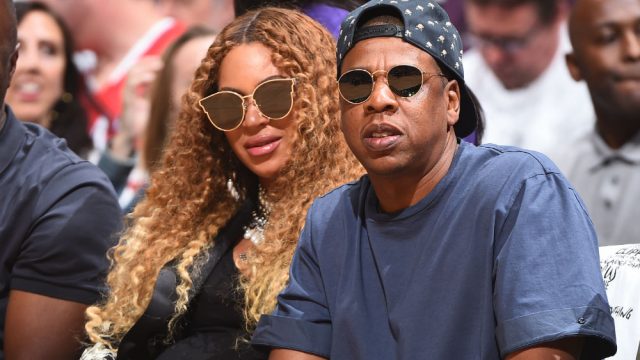 It may be the Monday after Daylight Savings Time, and we may all be so exhausted we're barely functioning, but this week is still starting off on the right foot. That's because Beyoncé and Jay-Z have officially announced that they are going on tour together again, and guys, this one is likely to be epic (even more epic than their last tour, which seems impossible). You need to know how to get Beyoncé and Jay-Z tickets, because you definitely can't miss this one.
Dubbed the On the Run II tour, this is something we've been waiting for since the couple's first On the Run tour ended, and rumors have been swirling about the possibility of a follow-up tour for a very long time. Now the only question is: How do we get our hands on tickets?
This is sure to be a tour that sells out, fast — these two music giants both have huge fan bases that will do anything to see them live (uh, us included).
Beyoncé and Jay-Z tickets are going to go quickly, not to mention probably cost an arm and a leg.
Is it worth it to buy them anyway? Yeah, we're thinking it is.
And it's going to happen faster than you think! Pre-sale tickets for On the Run II go on sale on Wednesday, March 14th at 9 a.m. local time. Don't put that on your calendar just yet, though. In order to get access to the pre-sale tickets, you need to sign up to join Tidal or the Beyhive. If you're a huge Beyoncé fan, then you're likely already a member of the latter.
If for some reason you don't want to sign up, though, you'll have to wait for regular tickets to go on sale on March 19th.
There is also a pre-sale for Citi cardholders from noon on March 14th to 5 p.m. on March 17th. So, lots of chances to get your tickets! You can buy them on LiveNation.com and other typical outlets.
Need more motivation to see the tour? Watch the couple's truly epic announcement video.
https://www.youtube.com/watch?v=BPC4p3zz0JE?feature=oembed
Once you get your tickets, you'll have to wait a few months to actually see the two on stage together. The tour begins on June 6th in Cardiff, United Kingdom. It will hit 15 different cities in Europe before coming to North America on July 25th.
Now go join Tidal or the Beyhive to get your early access! You don't want to risk missing out on this tour.